---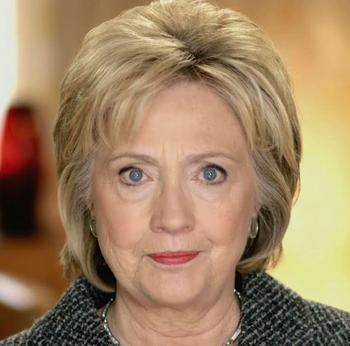 Hillary Clinton has joined the chorus calling on Mylan Pharmaceutical NV to reduce the price of the EpiPen, the epinephrine auto-injector used by those with severe allergies to counter attacks of anaphylactic shock.
"Millions of Americans with severe allergies rely on their EpiPens.  When an allergic reaction leads to anaphylactic shock, a shot of epinephrine can literally be the difference between life and death," Clinton said in an emailed statement. "But now, just as parents are about to send kids with severe food and insect allergies back to school, the EpiPen's manufacturer is hiking its price to an all-time high."
There was no immediate response from the Trump campaign.  
Clinton's statement follows the disclosure that the CEO of Mylan Pharmaceutical NV, Heather Bresch, is the daughter of Sen. Joe Manchin, a West Virginia Democrat who already has a shaky relationship with Clinton. 
Noting that Mylan has raised the cost of EpiPens from $57 in 2007 to about $600 today, Clinton called the increases "outrageous."
Profits ahead of patients
"[I]t's just the latest troubling example of a company taking advantage of its consumers. I believe that our pharmaceutical and biotech industries can be an incredible source of American innovation, giving us revolutionary treatments for debilitating diseases. But it's wrong when drug companies put profits ahead of patients, raising prices without justifying the value behind them," she said.
Clinton said she has proposed a plan to reduce exorbitant drug price hikes. She said the plan would require drug companies "to explain significant price increases, and prove that any additional costs are linked to additional patient benefits and better value."
"Since there is no apparent justification in this case, I am calling on Mylan to immediately reduce the price of EpiPens," she added.
GOP candidate Trump's Healthcare Reform Plan does not directly address the cost of pharmaceutical products.
Clinton's plan to rollback drug price increases calls for:
Elimination of tax deductions for direct-to-consumer drug advertising;
Requiring drug companies that benefit from taxpayer-funded research to invest significant amounts of their profits in research;
Capping monthly and annual out-of-pocket costs for prescription drugs for patients with chronic or serious health conditions;
Increasing competition for prescription drugs and restricting "pay for delay" tactics that reduce competition for generics;
Demand higher rebates for prescription drugs in Medicare; and
Allow medicare to negotiate drug and biologic prices. 
The complete Clinton plan for lower prescription drug costs is available online. 
---