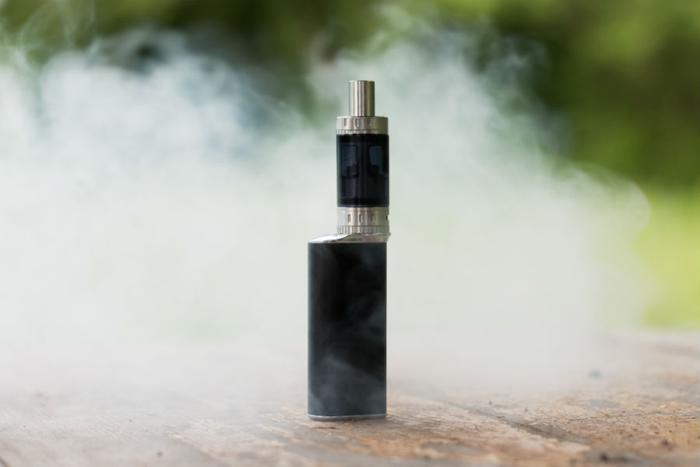 A sixth person has died from the mysterious vaping-related illness that is currently the subject of a national investigation.
Kansas health officials said on Tuesday that a woman over 50 with pre-existing health problems died after her symptoms were exacerbated by vaping. The woman died of acute respiratory distress syndrome less than a week after she began using e-cigarettes. 
Just a few days ago, health authorities announced that the number of vaping-related lung illnesses has increased to over 450. The CDC said those affected by the "outbreak of severe pulmonary disease" are spread across 33 states.  
The number of recent deaths believed to be linked to vaping has now risen to six. The other five vaping-related deaths were reported in Illinois, Indiana, Oregon, Minnesota, and California.
"It's time to stop vaping," Dr. Lee Norman, secretary for the Kansas Department of Health and Environment, wrote in a news release. "If you or a loved one is vaping, please stop."
Officials recommend avoiding use
On Friday, officials said they suspect a chemical derived from vitamin E may be the underlying cause of the lung illnesses. The chemical is present in many different types of marijuana liquid vaping products, which many patients reported using. 
While the investigation is ongoing, health officials have recommended that young adults, pregnant women, and non-smokers avoid using e-cigarettes and vaping products. Those who use e-cigarette products are urged not to buy them off the street, modify them, or add any substances to the products that are not intended by the manufacturer. 
"The severity of illness people are experiencing is alarming and we must get the word out that using e-cigarettes and vaping can be dangerous," said Ngozi Ezike, director of the Illinois Department of Public Health, in an August statement.