---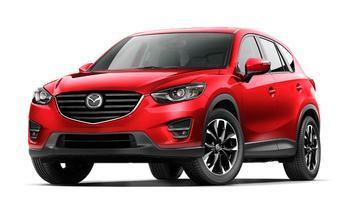 Automakers are doing their part to meet tougher fuel efficiency standards, with more than half of new vehicles meeting or exceeding federal targets, according to an analysis by the Consumer Federation of America (CFA).
"Fuel efficiency increasingly comes standard with new cars, trucks, and SUVs" said the CFA's Jack Gillis. "Even if you're in the market for a large pickup or SUV, you'd have to go out of your way to find a true gas guzzler."
Mazda took fuel sipping honors this year, with every Mazda model meeting or beating the fuel efficiency target for its vehicle class, a first-ever achievement for an automaker that relies on internal combustion engines. In previous years, only the electric carmaker Tesla offered a full line-up of models that were all above the standard.
CFA analyzed 1,094 models of cars, SUVs, and light trucks and found 56 percent meet national mileage standards, making 2016 the third year in a row that more than half of all models meet or beat the national standards.
Mileage ratings are averaged across all models from a single manufacturer, so while some cars and trucks may exceed the standards, others that achieve better results will help the carmaker meet the standards on an average basis.
13% get more than 30 mpg
CFA found that highly efficient models achieving more than 30 mpg in on-road tests continue to proliferate, making up 13.4% of available models this year, up from 11.7% last year. In 2008, only 1% of vehicle models achieved 30 mpg or more.
The CFA says this is good news for consumers, citing a survey conducted in March that found broad support for greater fuel efficiency. The survey by ORC International found that despite current low gas prices, 81% of consumers said gas mileage will be an important consideration next time they go shopping for a new car. The same percentage said they support federal fuel economy standards.  
"It's no surprise that fuel efficiency is still a top priority as consumers have had a long history with volatile gas prices," said Gillis
---