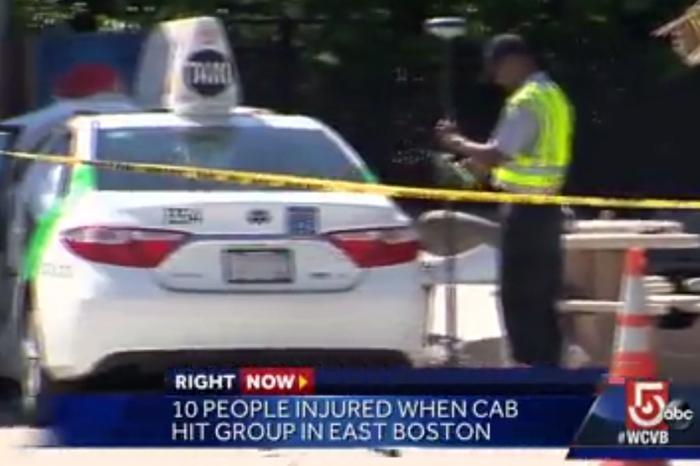 A nurse places earbuds for Betsy Benjaminson as she sits in front of the computer screen, preparing to give an interview through Skype to a reporter seven thousand miles away from her home in the Israeli border town of Sderot.
Her motor skills are failing and her speech is halted and slurred when we talk in January. But thanks to the magic of a computer software program, Benjaminson, fluent in Hebrew, Japanese and English, can still make a living as a translator, the lifelong career she stumbled on after attending the University of Tokyo to study art.
The clientele that pays Benjaminson for her translation services is no longer the same tier of high-powered, high-paying companies it once was, though not because of the disease that is attacking her nervous system. The promise and unanticipated failures of computer technology is also what has brought Benjaminson here, for a virtual interview, on a difficult mission; to provoke a powerful former client into suing her.
"I already have a death sentence and I have nothing to lose by being sued by Toyota," the 60-year-old translator matter-of-factly.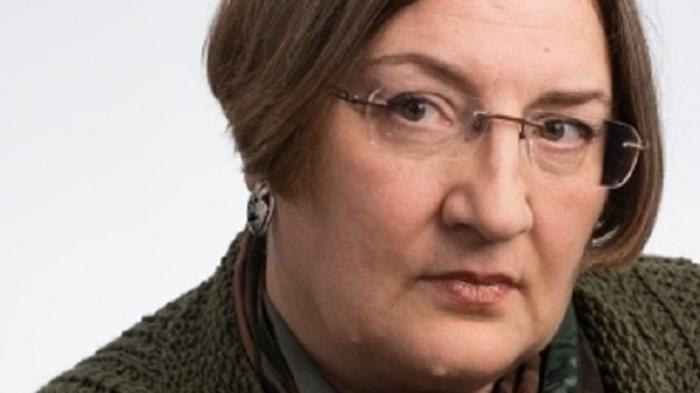 A long-forgotten blip
For most people in the world, Toyota Motor Company's recall of cars that they warned could accelerate on their own is a long-forgotten blip on an otherwise trusted brand's radar, a series of freak happenings caused by poorly fitted floor mats, sticky pedals, old people who can't drive, or maybe a combination of the three. The issue, according to the corporation's public relations team, is resolved.
But Benjaminson, using a bare bones website powered by a free blogging platform, has been trying to revive public interest in runaway cars. On her BlogSpot site, she has published dozens of internal Toyota documents that were never supposed to see the light of day. In her translations and her analysis, she asserts that Toyota's recalls and even government investigations do not tell the full story.
"Basically the safety regulators are spineless because they have a revolving door to the industry," she says.
Most of what Benjaminson has published are her own English translations of communications between Toyota's executives and engineers in Japan, alongside the original source material in Japanese. The documents describe engineering and electrical issues, though whether they are relevant to the acceleration scandal is a matter of conflicting professional opinions. "When the accelerator pedal position sensor is abnormal, the all-speed Adaptive Cruise Control (ACC) starts the vehicle moving forward by itself," one Toyota engineer wrote, according to Benjaminson's translation of a 2006 internal report. This sensor system, Benjaminson's translation of the report goes on, "erroneously determines that the pedal was pressed, so it releases the brake and the vehicle starts accelerating."
A more revealing document that Benjaminson has obtained and published gives a window into the thoughts of Toyota's English-speaking corporate executives in California in 2007, shortly after Toyota issued a warning that loose floormats in some Camry cars could interfere with the accelerator pedal.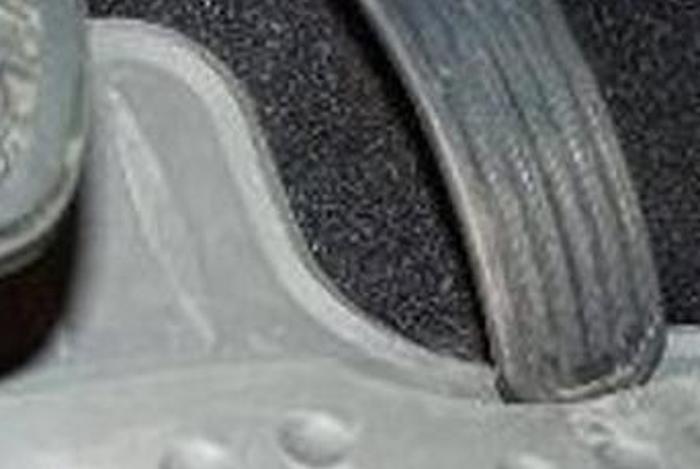 "We want to thank you and your team for doing such a great job in limiting this to a floor mat recall!" George Morino, National Manager of Toyota's Quality Compliance Department, wrote in a celebratory email to others in the company. "All the media outlets are calling it Floor Mat Recall," Morino continued in a follow-up message. "Corporate Communications told me one contact couldn't believe we were doing a recall on floor mats."
Benjaminson has lost business by leaking these documents to journalists several years ago and then self-publishing them after the media moved on from the scandal. Toyota briefly tried to make her to take them down.
"We believe the release of these documents is a clear violation of the translator's obligations to her employer at the time and Toyota," Toyota's press team tells ConsumerAffairs in an email. By continuing to keep these documents online, Benjaminson is also technically in violation of a 2014 federal court order -- "a clear violation of the protective order governing confidential materials in litigation against Toyota," Toyota's press team says, and for Benjaminson, this is exactly the point.
"I was hoping to raise the issue once again by provoking Toyota to sue me," she explains. "It was very deliberate. But they ignored me as soon as they learned I had ALS."
Benjaminson was diagnosed with the neurodegenerative condition better known as Lou Gehrig's disease last year, and with a prognosis for most patients of two to five years, she knows she doesn't have much time to get her point across. In her final years, she has become an unlikely voice in a small chorus of people across the world who allege that Toyota -- and possibly other automakers -- have been failing to correct flaws in their cars' electronics and computer software, with horrific results.
"I can't stop"
Men smoke cigarettes, watch television, play cards and socialize in circles according to which country where they were born as they wait to get dispatched to Boston's largest airport. The airport taxi pool itself is about the size of a strip mall parking lot -- ten lanes wide, each lane fitting approximately 25 tightly-parked cabs. With little source of shade in the small break area that directly faces the rows of parked cabs, drivers during slow periods wait in the stuffy taxi pool office building on this brutally humid afternoon. An outdoor wood-frame structure that some drivers use for prayer is now missing a wall and sits empty. The outdoor picnic tables won't attract people until the sun sets.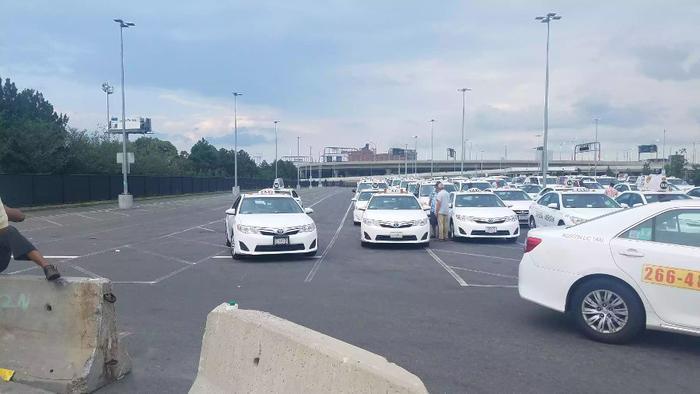 Late afternoon on a recent Monday, two drivers get into an argument over what caused a former colleague to careen out of control and plow into a crowd of drivers at this very taxi pool only two weeks prior. Attention in the international media quickly turned to whether the crash was terror-related, but here at the taxi pool, it's a different sort of debate.
"By accident!" says driver Rachid Kerany.
"By negligence!" his friend counters, raising his voice and his fist in the air.
"By accident!" Kerany yells back.
"By negligence!"
Neither driver witnessed the crash. Like most people working here today, their opinion is colored by the limited, contradictory information that has been released by the investigating police agency, as well bizarre circumstances of the accident itself.
Business was slow the day of the crash, July 3, 2017, so slow that drivers recall waiting four or five hours for a fare. One eyewitness, who says he was trying to cool down under a tree, remembers suddenly hearing the sound of honking -- something drivers are normally barred from doing at the the taxi pool. He looked in the direction where the sound came from and saw a cab going at least 60 miles an hour down the far left taxi pool lane, quickly barreling toward the break area.
The driver behind the wheel, 56-year-old Lutant Clenord, appeared to have lost control of his cab. In a moment, he jumped the curb, mowed down a small concrete pillar meant to protect drivers in the break area, and then kept going. "When the car hit this post here, airbags came out. And the car just slides."
Clenord knocked down the wall of the worship center next, then crashed into an outdoor picnic table where a group of Ethiopian drivers were playing cards. Only a final impact against the concrete wall of the office building brought his vehicle to a stop. One driver had been pinned down in the process, leading others to run to his aid and help free him.
Clenord looked shaken up afterward, drivers say. "Maybe his shoes got stuck with the accelerator?" this eyewitness wonders, giving a brief interview as he runs to his own cab to get his next fare.
Police say that one driver was seriously hurt in the crash, while nine others have been treated for lesser injuries. Several drivers repeat rumors that one of those hit may not be able to drive again. As independent contractors, they worry how their injured colleagues will be able to pay their medical bills or support their families.
Sympathetic to the driver
Still, the majority of people interviewed today are sympathetic to Clenord. Even the police agency now trying to prosecute Clenord for the accident said that Clenord was cooperative from the get-go and had no red flags on his driving record. Massachusetts State Police initially described the case as a "tragic accident."
"He's known to be a very nice gentleman by his peers, and we have no history of violations or anything," a police spokesman said on television shortly after the crash. Clenord reportedly had been driving cabs in Boston for 23 years without any problems.
But one week later, that same police department said they were charging Clenord with operating to endanger, a misdemeanor that carries a maximum penalty of two years in prison. A police spokesman said the department "determined that the cause of the crash was operator error."
"I feel bad for him, he's a nice man," says a driver on his break. "He's not like one of those..." He doesn't finish his sentence.
"You can tell the bad drivers. You know, they're driving drunk. We know each other," another driver named Aziz Mouhib says. He describes six or seven as being part of a group of the "crazy" drivers. Clenord, whom drivers say seemed nice, quiet and kept to himself, wasn't part of that group. "I can tell that guy, I don't know him, [personally] but he's a good driver."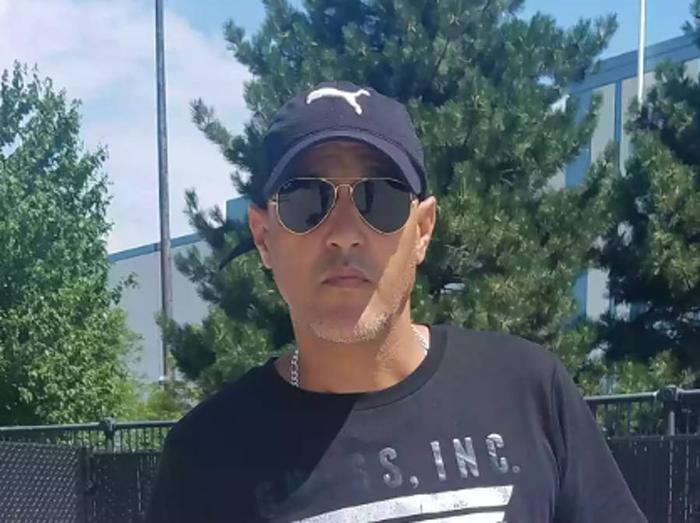 While two witnesses tell ConsumerAffairs that Clenord was going at least 60 miles her hour, a local newspaper pinned the cab's speed even higher, at 80. Drivers stare in disbelief at a taxi pool lane that runs approximately 400 feet in total.
"No that's a lie. That's a lie," insists Manny Hanny, even though he also didn't see it happen. "He took off from there to here in 70? That's a lot. It's not like speeding car or a race car. Just Toyota Camry? I don't think so."
"He's the weak part in this accident, the driver. You know?" Hanny continues. "For me to go 60 miles, 70 miles, an hour. Should be long distance." He points to a thick, continuous concrete barrier that the transportation department installed between the break area and the taxi pool afterward. "They should have put it earlier."
"Record is everything," another driver adds, pointing to news reports saying that Clenord had nothing else on his driving record. "Maybe because a human being is involved, they can at least suspend him. I don't think he has to be punished."
Since getting charged, Clenord has stopped talking to media. Reached by telephone, he declined an interview request. The only clues into what could have happened, at least from his own first-hand perspective, come from  interviews he gave police and a local television station.  
"I thought I'm going to die..."
The New England News Network went to the scene on July 3, when Clenord was still there. He had already spoken to police, according to the channel, and subsequently agreed to give the news station some quotes.
New England News Network paraphrases Clenord saying that his car suddenly accelerated and that his brakes would not work. "When I see I'm going to hit something... I thought I'm going to die," Clenord told the channel. "I can't stop. More spinning."
The interview describes Clenord as asking the police to examine his car. "I tried to explain everything, what happened, not my fault, they have to find out what the problem was in the car."
Clenord told Massachusetts State Police the same story. When State Troooper Joseph Grant arrived at the scene, the cab was still smashed against the wall of the office building.  "At the scene, a brief discussion was had with the operator" of the crashed cab, Grant writes in his police report. "He stated that while trying to stop his cab by braking, that the car continued to accelerate and did not stop."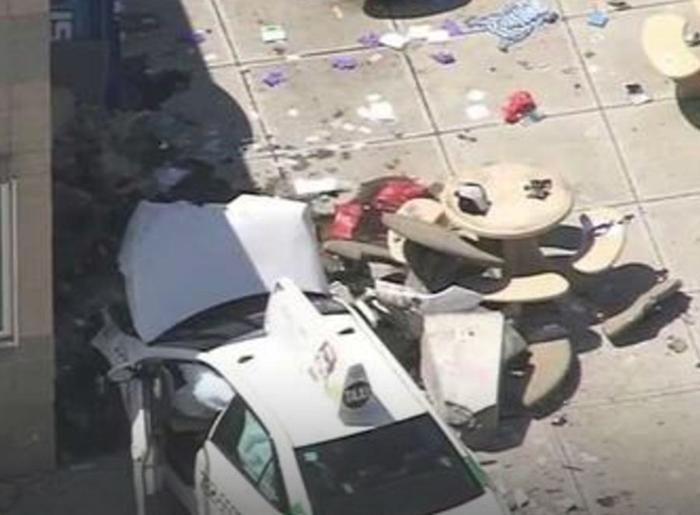 Toyota, in a statement, responds that it contacted Massachusetts State Police after the crash and offered to send a team over. "After looking into this, we learned that Massachusetts State Police conducted their own investigation," Toyota spokesman Aaron Fowles tells ConsumerAffairs. "Although we offered to send one of our teams of engineers there, the police told us there was no need for additional analysis and they consider the case closed."
Clenord's car, according to drivers, was a hybrid model of the Toyota Camry. The police report indicates the car is a 2016 model. The Camry Hybrid is a popular vehicle at the taxi pool, but one that several drivers are now hesitant to trust because of their own experiences with sudden acceleration.
The story that the automobile industry and car enthusiasts want told...
Rare but persistent consumer reports about cars that take off on their own and don't respond to the brakes have been in the public eye dating back to a 1986 Dateline report about the Audi 5000. The National Highway Traffic Safety Administration's online database, a site where anyone can submit and search anonymous, voluntarily-submitted reports by keyword, turns up over 2,000 reports from the past five years describing cars that "suddenly accelerated," and 25 reports about a "Toyota" that "suddenly accelerated," the most recent Toyota report coming from a Florida driver in April 2017.
But the popular, louder counter-narrative told by federal regulators in the National Highway Traffic Safety Administration, the automotive industry, and automotive publications is that these cases aren't real. These powerful voices have used their authority to dismiss most sudden acceleration cases as the result of mass hysteria, personal injury attorneys and driver error.
CHP fatality
The fiery car crash death of Mark Saylor and his family in 2009 briefly gave new legitimacy to the phenomenon that came to be known as sudden unintended acceleration. Mark Saylor drove for a living as an officer for the California Highway Patrol. On an off-duty errand with his family in a rental Lexus, Saylor's brother-in-law called 911 from the back seat. 
"We're in a Lexus. And our accelerator is stuck," Chris Lastrella told the operator. "We're in trouble. There's no brakes." Screams and Saylor's voice yelling "pray" is heard. The Lexus, going as fast as 120 miles per hour, kept racing as the highway dead-ended and turned into a T-intersection. At the end of the road, the Lexus slammed into a Ford Explorer and then went flying in the air. It landed in a dry riverbed and burst into flames.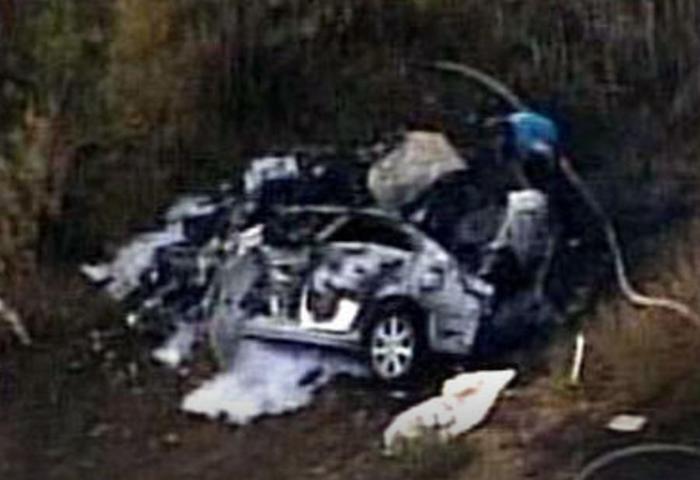 Toyota had already issued a recall over floor mats that could affect the accelerator pedal in 2007. But after the enormous public scrutiny that Lastrella's 911 call brought, Toyota issued a wider-ranging floor mat recall in 2009.
In 2010, after authorities and the news media reported more runaway car crashes in which the floormat did not appear to be a factor, Toyota issued subsequent recalls over accelerator pedals that it said could get stuck. The car-maker in total recalled over 9 million cars over floormats or pedals that it linked to sudden acceleration. Notably, the two glitches were entirely mechanical in nature, and therefore relatively easy to fix.  
There is nothing wrong with the electrical engineering of the cars, Toyota insisted. "The safety of Toyota's Electronic Throttle Control System (ETCS) has been repeatedly confirmed by multiple independent evaluations," Toyota's spokesman Aaron Fowles writes to ConsumerAffairs.
The Justice Department and Toyota finally reached a settlement in 2014. In exchange for avoiding criminal prosecution, Toyota agreed to pay a $1.2 billion fine for attempting to cover up the floor mat and sticky pedal defects.
"Pedal misapplication" re-emerges
Since then, the popular narrative that Toyota's sudden acceleration scandal was the result of driver error has re-emerged, thanks in large part to government agencies who have followed the automobile industry's lead in blaming "pedal misapplication" for most of the reported cases.
NHTSA and NASA joined forces to conduct a ten-month investigation into sudden acceleration in Toyota cars. The auto-safety regulators concluded in a widely-cited paper in 2011 that pedal misapplication caused the problem."...pedal misapplication remains an identified cause of some UAs [unintended accelerations]," the NASA report says, with a caveat that "it is not possible to accurately estimate from available survey and laboratory data how frequently this error is an underlying cause."
In news releases, the Department of Transportation was much more unequivocal about the findings. The DOT announced that NASA found "no evidence" of electromagnetic interference or any other electronic-based malfunction that could provoke an acceleration event. "The jury is back," then-transportation secretary Ray LaHood (now an industry lobbyist) told reporters. "The verdict is in. There is no electronic-based cause for unintended high-speed acceleration in Toyotas. Period."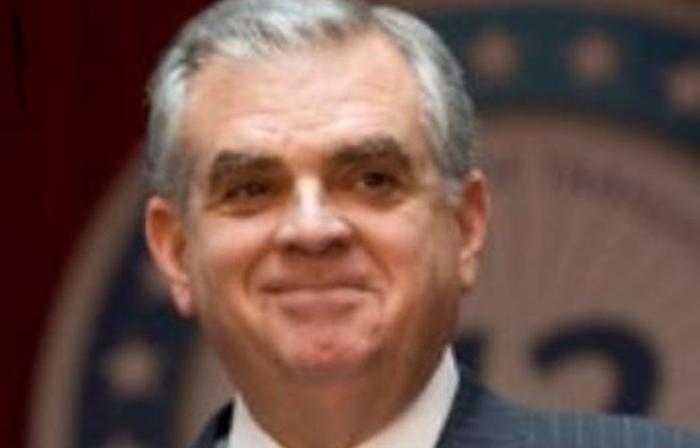 Last year influential New Yorker writer Malcolm Gladwell revisited the Toyota scandal on his podcast. Toyota had ultimately agreed to pay the Saylor family a $10 million settlement, but after failed attempts to recreate sudden unintended acceleration while on a closed course with a so-called "car guy," Gladwell decided that the Saylor case "sounds a lot more like an unintended acceleration case in which driver error played a role."
Automotive publications like Jalopnik and Car and Driver took a similar view. Another highly-publicized Toyota case, in which the driver called 911 but avoided an accident, was later deemed a hoax by Jalopnik after a reporter discovered that the driver had previously filed for bankruptcy. "Toyota drivers are old and can't tell the difference between an accelerator and a brake," Jalopnik has assured readers in its coverage about sudden acceleration.
Betsy Benjaminson, the Israeli translator, was initially oblivious to the sudden acceleration controversy across the world when she took a job for Toyota through a translation agency in 2011.
"There was hundreds and hundreds of documents with many clues in them. I wasn't looking for clues but they popped out at me over and over at me," she says. In reading into those clues, she has become part of a parallel version of events that takes a vastly different perspective on the sudden unintended acceleration scandal.
In that world, much of it in the courtroom, owners of cars that were never recalled are nonetheless being awarded settlement money from automotive companies after saying this terrifying ordeal happened to them. One driver who says his Toyota took off by itself has been freed from prison. But countless more stories, according to the people in this universe, are untold. Engineers who testify in court that sudden unintended acceleration is real and vastly under-reported say that for most drivers, there is no recourse should another person get maimed or killed as a result of a one-in-a-million computer glitch.
The engineering experts who tell a different story
Bob and Carol Kerestes waited five years to watch the cab driver whom Chicago prosecutors said was responsible for their son's death face a jury.
With a passenger in the back of his Ford Crown Victoria at 6 o'clock in the morning on August 12, 2012, veteran cabbie John Kesse reached at least 100 miles an hour on Milwaukee avenue, a fire department official later told reporters. Kesse's driving history up until that day had not been perfect. He reportedly had racked up 33 tickets for minor infractions in his 25-year career, and had been involved in another accident on the job in 1998, though he was not ticketed in that case. The accident in August 2012 would prove to be uniquely catastrophic.
That morning in August, Kesse used the oncoming lane to weave around traffic and ran a red light, prosecutors said. As the cab approached a bus stop, it jumped a curb.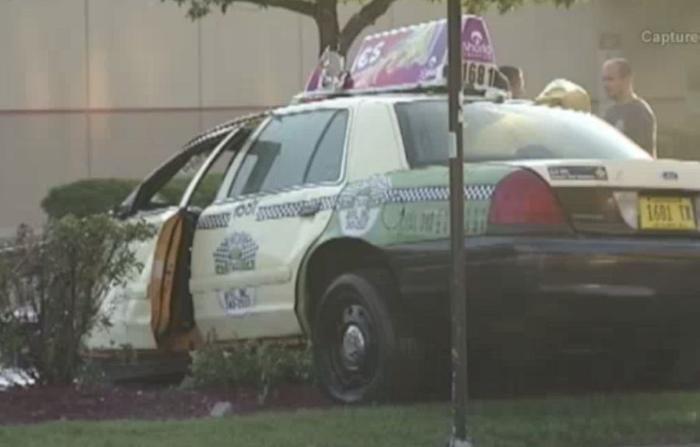 Kesse would later say that the problem came from his Ford Crown Victoria. Out on a $200,00 bond two years after the crash, Kesse filed a federal lawsuit against Ford Motor Company and said in the suit that his cab that morning had "suddenly accelerated automatically at a high rate of speed." The brakes did not respond, Kesse charged. Fearing that he would crash into another vehicle, he decided to make a drastic, evasive move of hitting a light pole on the sidewalk.
The driving maneuver did not stop his cab. Kesse knocked down one light pole, then another, prosecutors said, before his vehicle flipped and caught fire. Kesse and his passenger escaped alive thanks to witnesses who helped pull them out. But somewhere in the wreckage on the sidewalk, Kesse's cab also struck a person. Erick Kerestes, an engineering student at the University of Chicago, was waiting for his bus that morning when an impact with the car sent him flying 200 feet. Kerestes was pronounced dead at age 30.
Police found no alcohol or drugs in Kesse's system. The Cook County District Court nonetheless arrested Kesse during a court hearing the following month and charged him with reckless homicide and reckless driving.
Local news reports about the tragedy focused on Kesse's somewhat troubling driving record and the dangers that pedestrians face at the hands of irresponsible cab drivers. But little attention was paid to Ford Motor Company's own record. 
Hundreds of Ford lawsuits
Consumers have filed hundreds of lawsuits for decades alleging that their Fords  have unexpectedly accelerated. Some of those lawsuits describe drivers who were killed, brain damaged or paralyzed. Ford Motor Company won a majority of the 507 acceleration lawsuits it faced between 1985 and 2002, according to an analysis that Bloomberg News published in 2003. Later that year, an Ohio-based personal injury attorney named Tom Murray secured a settlement with Ford behalf of a Cleveland minister who fell into a coma after crashing into his neighbor's house. The minister's wife said his 1987 Ford Crown Victoria took off on its own, and Murray argued in court that the problem was rooted in the Ford's electronics.  
Murray's firm often handles Ford sudden acceleration lawsuits now and is among twenty law firms that are currently representing drivers in a 2013 class action lawsuit, alleging that Ford failed to install a brake override system or other fail-safe systems to prevent sudden acceleration. The attorneys are currently fighting to get to a copy of Ford's source code, the code that powers the software inside the company's cars.
But high-dollar civil lawsuits are a privilege for those who can afford those attorneys' services and don't tell the full story.
A former Massachusetts police officer named Stewart Merry was also driving a Ford Crown Victoria during patrol in 2007 when he slammed into civilian Bonney Burns' car at more than 50 miles an hour, killing her. At his first criminal trial, Merry's defense attorney said his police cruiser had mechanical problems that caused it to surge on its own. But a jury found Merry guilty and his attorney later backed away from the sudden acceleration story, telling a judge during a re-trial that Merry had suffered a seizure. That argument didn't work either. Merry was sentenced to three years of supervised probation.
In 2009, a 22-year-old driver in Australia named Chase Weir called police to say that he couldn't stop his Ford Explorer. They cleared the highway and ordered him not to use his hand brake, concerned that the car would flip. Weir told the Australian Broadcasting Corporation that he forced the car to slow by standing on his brakes, pushing down with as much of his body weight as he could, while pulling the handbrake simultaneously. 
With Kesse's own lawsuit against Ford languishing, his criminal trial this July instead became the first chance for a jury to decide whether Erick Kerestes' life was ended by reckless cab driver now trying to profit off the crash with a lawsuit or the sloppy engineering of a profit-driven corporation. To bolster their argument that Kesse was driving recklessly, the Cook County Court relied on the expert witness testimony of a consultant who used to work for Ford.   
"They're all safe"
Dr. Thomas Livernois defends Toyota and other car companies in high-profile cases and formerly worked for Ford as an electronics engineer. He tells ConsumerAffairs that his inside view into automobile assembly lines and Ford's electronics has given him confidence that most cars on the road are safe. "In my assessment, cars each year, are safer and safer. On a whole, they're all safe. If you go back to a car 15 years ago, it's safe for its intended use."
"This idea that car companies continue to build vehicles that everybody knows is unsafe, that's not my experience." 
For the Kesse trial, Livernois was tasked with convincing a jury that Kesse's car did not accelerate on its own, but he did not need to provide an alternate scenario. "Maybe he got his sandal stuck in the pedal. Maybe he panicked and hit the gas instead of the brake. I have no evidence about what happened," Livernois says. "He's of the age where that begins to happen. As people get to middle-age and beyond, people don't think as quickly. It's called hyper vigilance."
But Kesse's defense team had their own electrical engineering expert to put on the stand, someone who does not share the same optimistic view of the automobile industry. Electrical engineer Samuel Sero has managed the engineering operations of nuclear power plants, industrial plants and municipal water purifiers. He also offers private consulting to attorneys working on technical cases that involve appliances, elevators, chain saws, sprinkler systems and the conditions that lead to "slip and falls," to name just a few specialties listed on his resume.
"A cover your ass group"
In an interview with ConsumerAffairs several months before Kesse's trial, Sero gave a blunt assessment of the federal regulators who have blamed pedal-mistaken drivers for the majority of sudden unintended acceleration cases. "NHTSA is nothing more than a cover your ass group for the auto industry," Sero tells ConsumerAffairs. Toyota's determination that its surge of sudden unintended acceleration cases was caused by a floormats and sticky pedals, Sero adds, is "crap."
"I thought for sure, at some point in time, these people would get smart and take care of the problem and do something. But apparently they haven't."
Sero became interested in sudden unintended acceleration by chance -- his friends, mechanical forensic engineers, told him about frequent calls they received from drivers who claimed their cars just took off. That was in 1989.
"I got really curious if this could happen and if so how," Sero recalls. He says it didn't take long for him to find defects in the car's electrical engineering that could make it vulnerable to surging on its own, even at a time before people realized just how much of a car is controlled by a computer. "I told people for years that this is an electronic malfunction that's occurring."
In older, less computerized cars, the cruise control system is connected to a vacuum pump, which pulls on a cable to keep a vehicle at a set speed. Sero says he found that it only took 3 tenths of a volt signal to interfere with that cable, and posits that electromagnetic interference can make those signals go haywire.
The results vary by manufacturer and year, but generally, Sero says the problem worsened as more automakers moved to "drive by wire," the automotive industry's term for using electrical systems and computer software to perform tasks that, before the 1980s, had been performed mechanically.
"100 million lines of code"
"You no longer have mechanical linkage from the accelerator pedal to the throttle body," he explains. According to the marketing material of BlackBerry, which helps produce automobile software, the average high-end sedan is now powered by over 100 million lines of code, "dwarfing the amount of software in the Space Shuttle."
Sero claims to be among the first people who drew a link between electronics and sudden acceleration, but eventually others relied on this theory too. A British electri