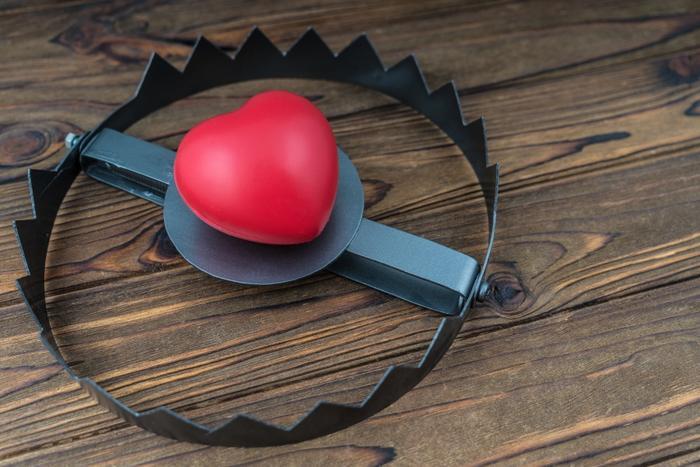 The month of June is Pride Month, and officials at the Federal Trade Commission (FTC) are taking time to warn the LGBTQ+ community about certain scams. In particular, the agency says LGBTQ+ dating apps like Grindr and Feeld could be used by scammers for extortion. 
Scammers reportedly use these apps by posing as a potential romantic partner, which isn't unusual as a way of someone introducing themselves on a dating app. However, the next steps are where things get dicey. FTC officials say scammers will engage a victim with chat messages and then send explicit photos. They'll then ask for similar photos in return.
"If you send photos, the blackmail begins," the FTC said. "They threaten to share your conversation and photos with your friends, family, or employer unless you pay — usually by gift card." 
The agency said it has received reports that some scammers threaten people who are "closeted" or not yet fully "out" as a member of the LGBTQ+ community. Scammers may pressure these users to send money or risk having their explicit photos or conversations publicly exposed. 
How to protect yourself
Given the sensitive nature of these scams, the FTC says consumers should remain cautious and skeptical of messages they receive on dating platforms. Here are some other recommendations that officials say LGBTQ+ dating app users can take: 
Don't share personal information with someone you just met on a dating app. That includes your cell phone number, email address, and social media profile.
Check out who you're talking to. Do a reverse image search of the person's profile picture to see if it's associated with another name or with details that don't match up. Those are signs of a scam.
Don't pay scammers to destroy photos or conversations. There's no guarantee that scammers will destroy any photos or messages they collect. The FBI also advises against paying extortion demands because it supports criminal activity.
If you spot a scam, you can report it to the FTC here.