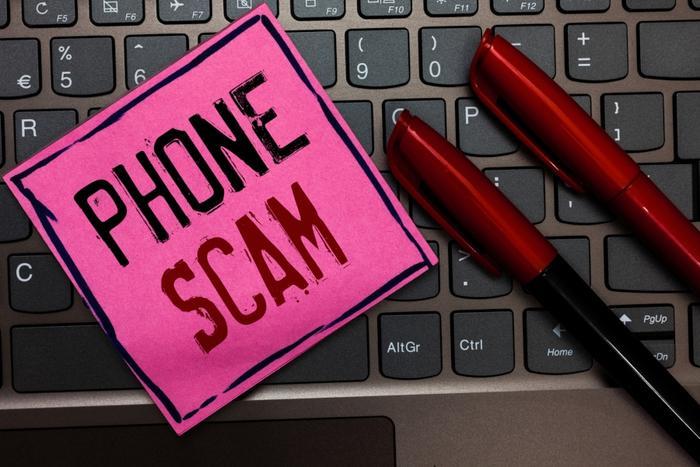 The Federal Trade Commission (FTC) is warning that robocallers are now calling consumers and pretending to be from Apple and Amazon. 
In a statement on its website Thursday, the agency said consumers should be wary of a recorded message telling them about a suspicious purchase made on their Amazon account or a problem fulfilling a recent order. 
In another version of the scheme, the caller tells recipients that there has been suspicious activity on their Apple iCloud account. The robocaller tells the consumer that their iCloud account may have been breached and that they should then press 1 to speak with customer service to get the issue sorted out.
In both variations of the scam, the robocaller will at some point attempt to extract a consumer's personal information, like their credit card number or account passwords. 
"If you get an unexpected call or message about a problem with any of your accounts, hang up," the FTC said. "Do not press 1 to speak with customer support, do not call a phone number they gave you, do not give out your personal information."
The agency added that consumers who believe there may legitimately be an issue with either their Amazon or Apple account should contact the company directly through their website or by phone. 
Increase in scams
The COVID-19 pandemic has led to an increase in scams designed to steal personal information and/or dupe consumers out of money. Scammers are using illegal robocalls to pitch everything from work-from-home schemes to low-priced health insurance. 
The FTC says consumers should be aware that scammers are attempting to make a profit during the pandemic. To avoid falling victim, the agency recommends: 
Never responding to texts, emails or calls about checks from the government; 

Ignoring offers for vaccinations and miracle treatments or cures;

Hanging up on robocalls;

Being wary of emails claiming to be from the CDC or the World Health Organization;

Never clicking on links from sources you don't know; and

Being cautious when donating. The FTC recommends not donating in cash, by gift card, or by wiring money.