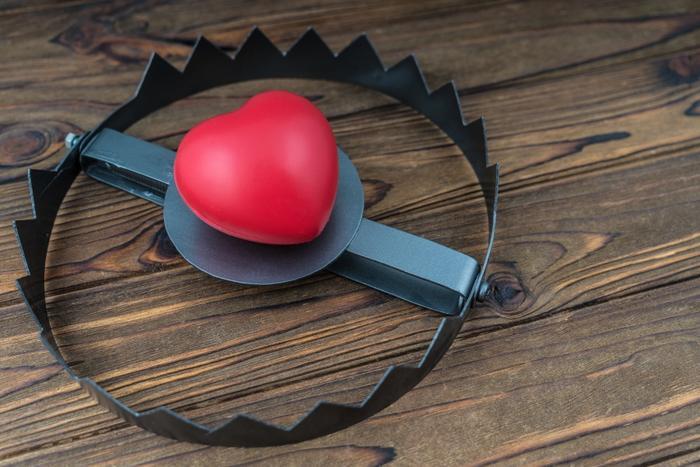 The Federal Trade Commission is starting to see enough scams targeting people on LGBTQ+ dating apps that it feels it needs to raise the warning flag. The agency says apps like Grindr and Feeld are bristling with extortion scams, as opposed to your typical I-love-you, please-send-money romance kind of scams. All they target is one thing: your money.
How the scam works
The scam's first line of attack is posing as a potentially interested romantic partner on an LGBTQ+ dating app. The scammer chats with the intended victim, quickly sends explicit photos, and asks for similar photos in return. 
At that point, things turn nasty. "If you send photos, the blackmail begins. They threaten to share your conversation and photos with your friends, family, or employer unless you pay — usually by gift card," writes Ari Lazarus, a consumer education specialist at the FTC.
"To make their threats more credible, these scammers will tell you the names of exactly who they plan to contact if you don't pay up. This is information scammers can find online by using your phone number or your social media profile."
The FTC says that scammers also go after people who are closeted, or not yet fully out as LGBTQ+, pressuring these individuals to pay up or be outed by explicit photos or conversations. 
How to protect yourself
If you're looking for love on dating apps, the FTC says there are some ways to avoid scams:
Check out who you're talking to. One thing you can do is a reverse image search of the person' profile picture to see if it's associated with another name or with details that don't match up. If anything doesn't jibe, it's quite possible it's a scam.
Don't share any personal information with someone you just encountered on a dating app. Your cell phone number, your email address, and your social media profiles should be kept to yourself until you are 100% sure the person on the other end is for real.
Don't pay scammers to destroy photos or conversations. There's no guarantee they'll do anything beyond taking your money. In fact, the FBI advises against paying extortion demands, which could support criminal activity.
Don't share photos. The moment you share a photo, you can't take it back. You can consider that photo fair game for a scammer to use for nefarious purposes.
If you think someone is trying to extort you
If you live in the U.S. and someone is using your own photos to extort you, there is help. You can: