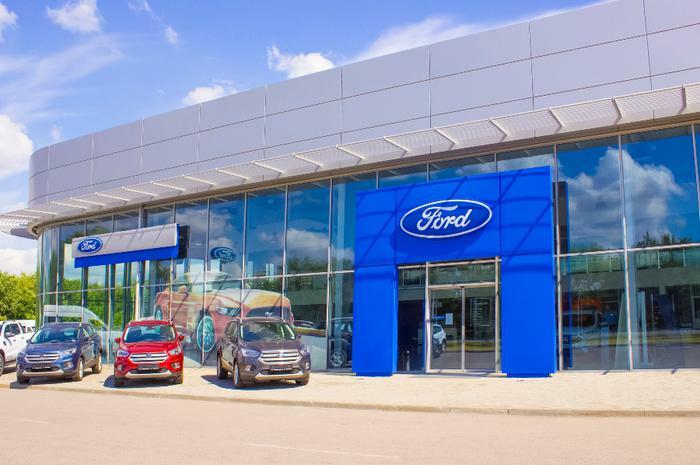 Ford will pay $19.2 million to settle charges that it falsely advertised the real-world fuel economy of its C-Max hybrids and the payload capacity of certain Super Duty pickup trucks. The complaint was brought by the attorneys general of nearly every state.
As the result of the multistate investigation, the states concluded that Ford made several misrepresentations to consumers, including the distance they could drive on a single tank of gas, that driving styles wouldn't affect fuel economy, and that its vehicles had superior fuel economy when compared to other hybrids.
"Consumers should be able to trust information issued by a product's manufacturer – particularly if the product is something as expensive as a vehicle," said Illinois Attorney General Kwame Raoul. "In this instance, Ford's alleged false advertising misled consumers into buying a product they may have otherwise not purchased." 
Playing games
Connecticut Attorney General William Tong pointed to a Ford advertising campaign entitled the "Hybrid Games," which used an Olympic sporting event and depicted the C-Max outperforming the Prius in a series of videos. The attorneys general allege that the videos deceptively reflected that C-Max vehicles offered superior real-world fuel economy and driving performance.
"Gas is a huge expense for Connecticut families," Tong said. "Decreased fuel efficiency results in a significant additional cost for drivers. Ford intentionally deceived customers with inflated fuel economy and payload capacity ratings, falsely claiming their C-Max hybrids and Super Duty pickup trucks could beat the competition."
State officials also investigated alleged misleading "Best-in-Class" payload claims related to Ford's 2011–2014 Super Duty pick-up trucks, which include the F-250, F-350, and F-450 models. The attorneys general claim that Ford based its methodology for calculating maximum payload capacity for advertising purposes on a hypothetical truck configuration that was available only to fleet customers. 
Pleased with the settlement
In a statement to Automotive News, Ford said it was pleased that the issue was "closed without any judicial finding of improper conduct. We worked with the states to resolve their concerns and in the process limited additional investigative costs and legal expenses for all parties."
Texas Attorney General Ken Paxton said he was pleased that Ford agreed not to make false or misleading claims about pickup truck payload capacity and fuel economy.
"In today's automotive marketplace, it is imperative that Texans receive accurate information from automakers to ensure they can make informed decisions," Paxton said.
A number of the attorneys general said they would use their state's share of the settlement proceeds to fund anti-fraud programs.