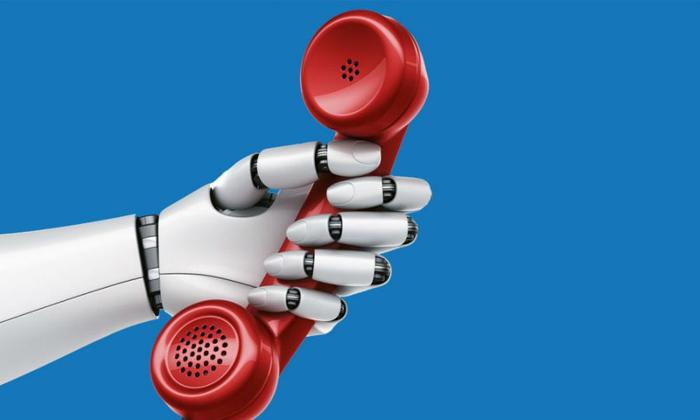 Federal Communications Commission (FCC) Chairman Ajit Pai is ordering the telecom industry to come up with a solution to the growing number of robocalls that are annoying – and in some cases threatening – consumers.
Pai said he wants the industry to find a way to authenticate incoming calls so that scammers can't "spoof" other phone numbers to disguise where the call is originating. Pai has named stopping illegal robocalls as the agency's top consumer priority.
"That's why we need call authentication to become a reality—it's the best way to ensure that consumers can answer their phones with confidence," Pai said.
Before the end of 2019, the FCC chairman said he expects all cell phone carriers to have a call authentication system in place. The companies that have made little progress, he says, need to catch up. In some areas, he says the entire industry needs to work together on this.
Companies told to cooperate
"Greater participation will ensure the system works for consumers, who expect real progress in combating malicious spoofing and scam robocalls," Pai said. "If it does not appear that this system is on track to get up and running next year, then we will take action to make sure that it does."
Robocalls are calls generated by automation equipment which can generate hundreds of calls at the same time. If the line is answered, the equipment plays a recorded message to entice the recipient to stay on the line or to press a number to speak to a live person.
Besides being annoying, these calls can be dangerous to vulnerable persons because the robocall has become the delivery tool of choice for scammers, and the problem is getting worse.
Consumers received nearly 5 billion robocalls in the first quarter of 2018, according to a report by Hiya, a company that makes a call-screen app. The company's analysis of calls made to mobile numbers has identified three major types of robocalls.
More than a quarter of the calls are scams
The largest number, at over 38 percent, was classified as general spam. The second-largest group, at 27.2 percent, was identified as scam calls, in which criminals tried to steal money or personal information from consumers. The third major group of calls came from traditional telemarketers.
The pace only gained speed throughout the year. YouMail, another call-screening app, recently reported that consumers received a staggering 4.2 billion robocalls in August alone.
Pai has sent letters to all cell phone providers asking those that have not yet established a plan to protect their customers using the "Signature-based Handling of Asserted Information Using toKENs (SHAKEN)" as well as the Secure Telephone Identity Revisited (STIR) standards get started on it immediately.