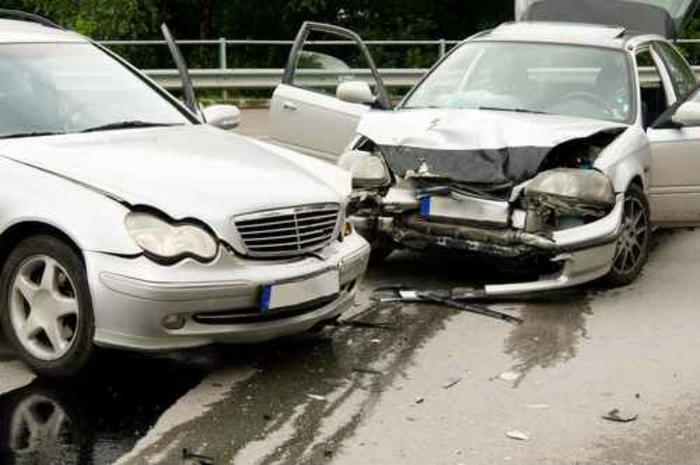 Manufacturers may be turning out safer cars but the people driving them are having more accidents. The National Safety Council (NSC) recently reported traffic deaths in the first four months of 2015 were up sharply over 2014.
In fact, the group says U.S. traffic deaths increased every month for six straight months.
The NSC says the 11% spike in 2015 fatal highway accidents is partly due to an improving economy. It says falling gas prices and lower unemployment rates often lead to an increase in traffic because more people can afford to drive. Many take to the road for longer trips, increasing their odds of a mishap.
"While the statistics point out a dangerous trend, we have the ability to influence outcomes through our choices and behavior," said Deborah Hersman, president and CEO of the NSC. "Take your responsibilities behind the wheel this summer seriously and ensure that you get to your destination safety."
Crash factors
Then there are the usual crash factor suspects like speeding and alcohol. They become even more dangerous when more cars are on the road.
But perhaps the biggest contributor to the rising death toll is distracted drivers – specifically those behind the wheel attempting to talk or text on a cell phone. The NSC says cell phone related activities are to blame for 27% of all crashes.
They estimate that texting-related crashes jumped from 5% to 6%, while crashes involving drivers talking on cell phones remained at 21%.
"The incredible connectivity enabled by technology has resulted in a very dangerous environment behind the wheel," Hersman said. "While the public understands the risks associated with distracted driving, the data shows the behavior continues - we need better education, laws and enforcement to make our roads safer for everyone."
Tougher state laws
Earlier this year, the NSC joined with five other safety organizations to lobby for changes to transportation safety programs in the next surface transportation reauthorization bill. The groups are asking for additional funding for states that pass tougher traffic safety laws.
The NSC, along with AAA, Advocates for Highway and Auto Safety, the Governors Highway Safety Association, Mothers Against Drunk Driving, and Safe Kids Worldwide, developed new grant qualification criteria designed to encourage more states to enact optimal laws that reduce impaired driving, distracted driving, and teen driving-related crashes.
"We urge the Senate Commerce, Science and Transportation Committee and House Transportation and Infrastructure Committee to adopt our recommended changes, which were developed after careful analysis of current regulations, laws and data that have proven to save lives," the groups said in a statement.
Researchers have also singled out distracted driving as one of the biggest highway safety issues, even suggesting that hands-free controls are not all that safe. Car manufactures have promoted in-car connectivity as a safety feature, but as we reported last October, some researchers disagree.
"Even though your car may be configured to support social media, texting and phone calls, it doesn't mean it is safe to do so," said University of Utah psychology professor David Strayer. "The primary task should be driving. Things that take your attention away make you a poor driver and make the roads less safe."