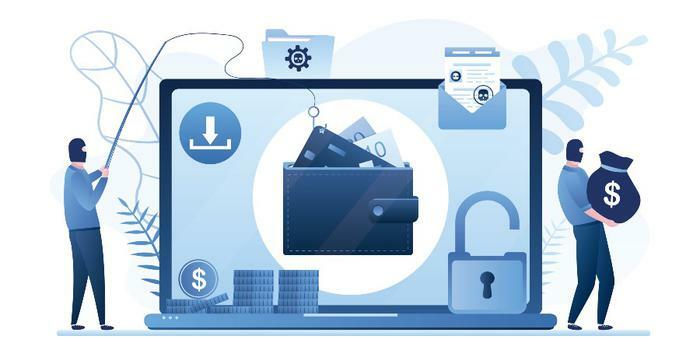 Next to imposter scams, crooked online shopping vendors take more money from consumers than any other type of fraud – $8.8 billion in 2022, taking an average $720 out of each consumer's hands.
As you can imagine, this does not sit well with the Federal Trade Commission (FTC). It recently wrote ConsumerAffairs about the situation and wants consumers to know that if they have a bad online shopping experience, it's not the end of the world. 
You're protected… to a point
Maybe you ordered one thing but got another. Or that new company never shipped your order, even though they charged you for it. So, what do you do?
If you order something that never arrives or you didn't accept it, but the seller won't refund their money, the FTC says you do not have to pay for the item and the federal government has your back for the most part.
The Fair Credit Billing Act treats certain credit card charges that a consumer disputes as a billing error. The things that qualify as billing errors are items that the buyer either didn't accept or that weren't delivered as agreed, involved the wrong amount, or were unauthorized. However, if it's a problem with the quality of the item, that's not considered a billing error. 
You probably noticed that this protection specifically calls for a credit card. However, if the purchase is paid for with a debit card, those have different rules but some banks may voluntarily offer protections.
In debit card cases, the FTC suggests a wronged consumer start by calling the customer service number, then follow up with a letter like this.
Time to wise up on the new tricks
The FTC senses things could continue to get worse and wants shoppers to pay attention to the current tricks of the online shopper scam trade. ConsumerAffairs reached out to several online retail cybersecurity experts to get their take on today's hottest scams and here's what we found:
Watch out for fake advertisements, which can appear on social media platforms and even at the top of your Google search, said Kevin Lee, VP of Trust and Safety at fraud prevention company Sift. Lee suggests just by checking the URL on the ad, you can probably save the day. "If it's a long, confusing combination of numbers and letters, or if a recognizable brand or company name is misspelled, it's likely a scam," he said.
Be wary of anyone promising heavily discounted prices, especially if the discount is for a high-ticket item or luxury good. "If other merchants online aren't offering similarly steep discounts for the same goods, then it's best to think twice before purchasing," Lee advises. "Never accept a request to communicate with a merchant and/or make a transaction on a messaging app (like WhatsApp, for example) or other unrelated platform."
Does the site have FAQs and a Returns Policy? Michael Allmond, vice president and co-founder of  Lover's Lane, brought up a very good point about FAQs, customer service links, and returns policies. "A good company will have an easy-to-navigate customer service experience on their website. If it is hard to find or simply non-existent, then getting problems taken care of might be difficult," he told ConsumerAffairs. 
As far as returns are concerned, businesses that are all about the customer are more likely to promote "hassle-free" returns. "If you don't see that, then find the refund and return policy before purchasing."
And Allmond is spot on about the "no hassle" thing, too. When ConsumerAffairs searched for "cheap NFL jerseys," the websites we reviewed said that, yes, they send the items for free and they'll accept returns for new and unworn items, but the buyer has to pay to have the item returned and possibly a restocking fee, shipping fee, and handling fee. Any guess how much that costs to send that $35 deal on a Tom Brady jersey back to China? It could be upwards of $100 and that's anything but a good deal.
Use Google to your advantage. The Google Merchants platform is not one to mess around with for stores that don't have a returns policy, FAQs, or terms and conditions and it will delist a site in a heartbeat. If the online shop you're considering doesn't have those elements, you should go somewhere that does.