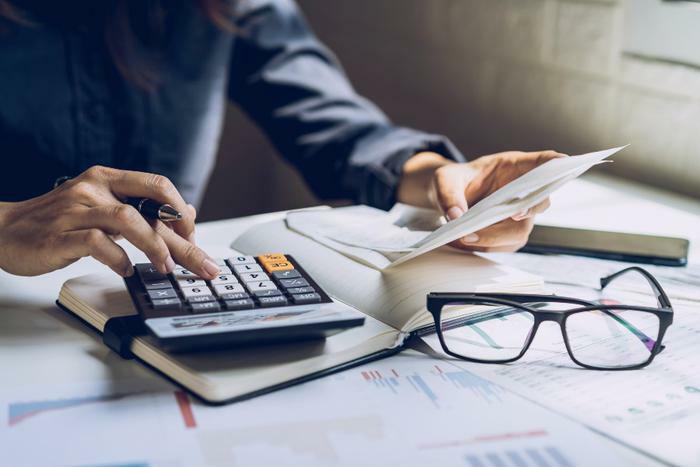 With 2022 in the rearview mirror, it's time for people to reset their goals for 2023. Because of the hit everyone took from inflation last year, the most important one is probably cushioning their bank account.
You won't be alone if you reevaluate your financial situation, either. According to a new study from Jungle Scout, 79% of the adults in a survey plan on scrutinizing their finances.
If you want to take a cue from your fellow consumers, the number one place where they are reducing their spending is in dining out, followed by impulse purchases, movies/concerts, clothing, leisure travel, getting their nails and hair done, and paying for seldom-used streaming entertainment services.
To find out more about what Americans can do, ConsumerAffairs reached out to personal finance experts to get their take. Here are their thoughts:
Use your bank's services more effectively. "Use your bank's bill pay service to send checks to pay your bills. It's free. Check theft and forgery has been a problem this year," U.S. PIRG's consumer protection team suggests. "Checks sent directly from your bank are more difficult to forge or, better yet, the payment may be sent electronically."
Use your rights under the "No Surprises Act." U.S. PIRG also suggests boning up on your rights under the No Surprises Act – a law that prohibits certain out-of-network providers from sending you a surprise medical bill. Here's a guide to surprise medical billing protections you can use now.
Ask your insurance agent where you could save money. "Your insurance agent can determine which discounts you may be eligible for. Did you purchase a home security system or put on a new roof recently? You might qualify for a discount," David Cooley, a COUNTRY Financial Representative and insurance agency owner, based in Overland Park, KS, told ConsumerAffairs, then threw in a bonus tip. "You can also check into other money-saving strategies such as bundling or changing your deductible."
Prune the monthly obligations you might not be using. Andrea Woroch, a consumer and financial expert, thinks that trimming some of the fat in our monthly bills will save us plenty, too. 
"Trim monthly bills by negotiating rates, cancel unused subscriptions, increase insurance deductible to reduce premiums by up 20%, unplug unused gadgets to save 10% on energy bills and switch to online-only mobile carrier like MintMobile which charges just $15 per month for talk, text, and data or an unlimited data package for just $30 – much cheaper than what the big carriers charge so it could be a huge area of potential savings," Woroch said.
Find a side hustle. For the 55% of Americans who don't yet have a side hustle, Woroch thinks it's worth considering. Not only can the money be good – the average monthly income from a side hustle is only $483 – but it would only take about 13 hours per week.
"You can make up to $1,000 a month by pet sitting via Rover.com or earn $20 to $50 per hour by virtual tutoring through Varsity Tutors," she said, plus you "turn everyday receipts into extra money in your pocket by snapping pictures of them using a cashback app like Fetch.com."
There's one thing you should note about side hustles, though. Josh Richner, marketing director at National Legal Center, said that if you do take on a side hustle, you need to understand the income tax and Social Security implications.
"Be mindful of the changing landscape. Income reporting requirements are changing, and you may need to begin reporting that income in 2023. Side hustle income can be huge, but the IRS has its sights on money coming into Cash App, Venmo, and others," he said. 
"Be especially careful if you receive social security," Richner said. "If your side hustle income puts you over the earnings limit, you can reduce or entirely lose your social security benefits."
Review utility, phone, and internet bills for "junk" fees.  It's another strong suggestion from U.S. PIRG. Utility companies may include junk fees on their bills – things that you might not even be aware of – sort of like concert tickets or a hotel might! 
Some examples of ones on utility bills include:
Fees to pay same-day by phone (even if the utility doesn't charge for a same-day credit card payment made online).

Utility line insurance that you didn't sign up for. 

Ending a contract early.
As for internet service:
Fees to increase your speed but your service isn't any faster.

Fees to rent a router or modem when you're using your own.

You might also see "internet infrastructure fee," "technology service fee," and "network enhancement fee." U.S. PIRG said these are internal fees that many companies add on so that they can promote their monthly cost as lower than what it actually is.
And on cellphone bills:
Fees or charges called "administrative fees" are portrayed as regulatory fees or even taxes when they're not.