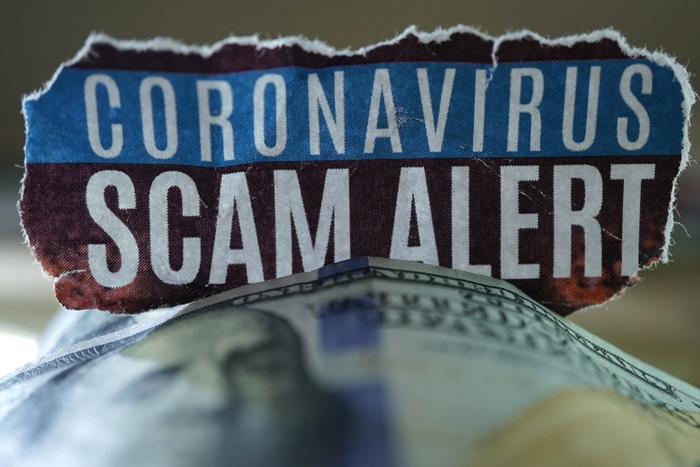 Scams seem to be a staple of the holiday season and this year, with the coronavirus (COVID-19) changing so much about daily life, consumer advocates warn it's about to get a lot worse.
With so many traditional holiday events being canceled, some are being staged virtually. Scammers have noticed this trend and the Better Business Bureau (BBB) warns they are trying to trick people into attending fake events.
You might see something in a search queue or on social media about your town's holiday event moving online because of the virus. But there's something else different about it. In past years, attendance has been free but for the (fake) online event, you have to buy a ticket.
The scammer may explain the cost by saying it's to pay for logistics, or he might tug at your heartstrings by saying the money will go to help the less fortunate in your community. It all sounds reasonable.
Fake event pages and social posts
"Unfortunately, the 'ticket' is a scam!" BBB warns in its latest scam update. "The event information you found was posted by scammers and not affiliated with the real holiday market. Con artists are creating fake event pages, social posts, and emails to confuse attendees into sharing their credit card information."
The BBB suggests steering clear of paying to attend a local virtual holiday event. If you do pay for any kind of event, use a credit card since it likely has greater fraud protection than other forms of payment.
With cold weather arriving with the holidays, home heating bills may be rising. Each year scammers try to trick people by claiming to be from the utility company and threatening to cut off their electricity or gas if they don't pay immediately.
"Utility scammers are very sophisticated, and they use a variety of tactics to take advantage of you," said Corynne Arnett, Dominion Energy's senior vice president of regulatory affairs and customer experience. "Sometimes they will use scare tactics and a false sense of urgency to obtain your personal information, while other times they will sound friendly and sympathetic to gain your trust."
Utility companies don't call
Remember that utility companies never demand payment over the phone. If you get one of these calls during the holidays or later in the winter, Arnett says you should hang up immediately.
If you are victimized by a scam during the holidays, consumer authorities urge you to report it immediately. They say there's no reason to feel embarrassed.
"We always think it's seniors or it's those who are uneducated, and that's absolutely not the case, everyone is vulnerable and what we have seen is over the last six months even more people are vulnerable because we are doing so much more online," said Janet Robb, CEO of the Arkansas Better Business Bureau.
Scammers are criminals who employ psychological tricks to catch people off guard. Authorities say by reporting the crime, victims can help others avoid becoming victims.