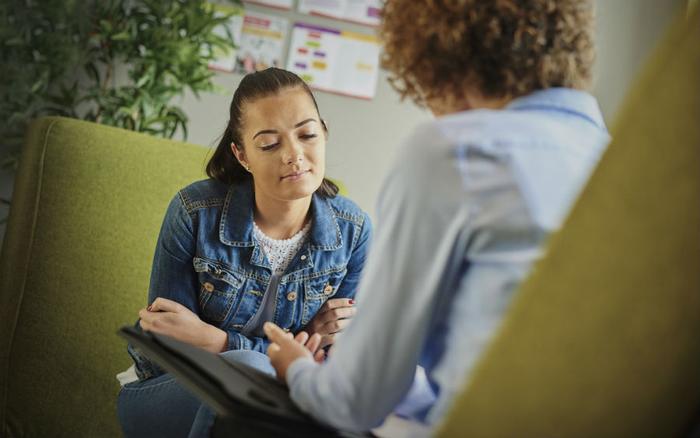 The American Psychiatric Association recently published a study that explored the trends of college students' mental health.
While the study hits on several different areas, the researchers found that over the course of the last year, the number of mental health-related diagnoses and treatments among college students has increased, and public perception has improved.
Over the last decade, the overall numbers are even more telling. Both counseling and use of medication have gone up from 19 to 34 percent, while overall diagnoses increased from 22 to 36 percent.
Though those numbers appear to be on the rise, the researchers also tested public and personal perception, as well as stigmas associated with mental health treatments. The researchers had participants respond to statements gauging their positive or negative connotation regarding either their own or someone else's mental health treatments.
Over the same time span, perceived stigma went down from 64 to 46 percent, while personal stigma was down from 11 percent to 6 percent.
The researchers found the numbers to most affect counseling centers, which often struggle with having enough personnel to help everyone in need. While expanding resources is of the utmost importance, the researchers are also looking to increase "preventive and digital mental health services, such as those delivered via mobile apps."
Mental health numbers on the rise
A recent study confirmed that mental health diagnoses are on the rise among college students. Researchers from Columbia University found that over one-third of college students in eight industrialized countries were found to have a mental health disorder.
Like the researchers from the American Psychiatric Association, the Columbia team echoed that many clinics are understaffed and are looking to incorporate mobile treatments in an effort to help more students in need.
Recent research has shown that children are being treated for mental health disorders at an alarming rate across the country.
With over 17 million children affected nationwide, mental health disorders have become one of the leading pediatric illnesses. Between 2012 and 2016, nearly 294,000 children received a mental health diagnosis, and children from low-income neighborhoods were affected disproportionately.
Moreover, researchers have found that anxiety sufferers could be triggered by smartphones, lack of sleep, or even the upcoming holidays. Educating children and assuring them that their feelings are normal is a key step in helping reducing anxiety.
Physical activity has also been found to help with bot anxiety and depression, as it allows younger kids the chance to clear their minds and focus on activity.