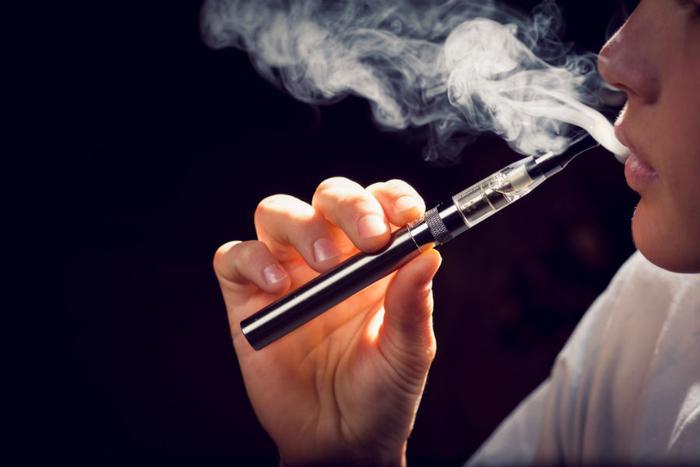 ​The Centers for Disease Control and Prevention (CDC) has announced that it's looking into a possible link between severe lung diseases and e-cigarette use. 
The agency launched its probe in response to "a cluster of pulmonary illnesses" in five states -- California, Illinois, Indiana, Minnesota and Wisconsin -- that appear to be linked with the use of e-cigarettes and other vaping devices. 
The illnesses were mostly reported among adolescents and young adults, the CDC said. 
"Additional states have alerted CDC to possible (not confirmed) cases and investigations into these cases are ongoing," the agency stated over the weekend. "There is no conclusive evidence that an infectious disease is causing the illnesses. While some cases in each of the states are similar and appear to be linked to e-cigarette product use, more information is needed to determine what is causing the illnesses." 
Patients reported symptoms such as chest pain, fatigue, shortness of breath, and vomiting. Health officials said patients who experienced these problems were hospitalized after their symptoms worsened.
"All patients were hospitalized, with some needing assistance to breathe. While patients have improved with treatment, it is unknown whether there will be long-term health effects," the Utah Department of Health said in a statement.
Nearly 94 cases of "severe" illnesses associated with e-cigarette use have so far been reported across 14 states since June 28, according to the CDC. 
Teen vaping raises alarm
Use of e-cigarettes among teenagers has skyrocketed in recent years, prompting both the FDA's former chief and the Surgeon General of the United States to describe the issue as an "epidemic." 
Studies have found that e-cigarette use among high schoolers grew by 78 percent between 2017 and 2018, and Juul has been singled out for its role in creating the problem. 
"The rise in e-cigarette use during 2017–2018 is likely because of the recent popularity of e-cigarettes shaped like a USB flash drive, such as JUUL," the CDC said. "These products can be used discreetly, have a high nicotine content, and come in flavors that appeal to youths."
In addition to carrying possible health risks, health officials have expressed concern that the recent surge in e-cigarette use among teens may lead to an increase in the use of combustible cigarettes. 
In a statement published in February, CDC Director Robert Redfield said the rise in teen vaping "threatens to erase progress made in reducing youth tobacco use and is "putting a new generation at risk for nicotine addiction."