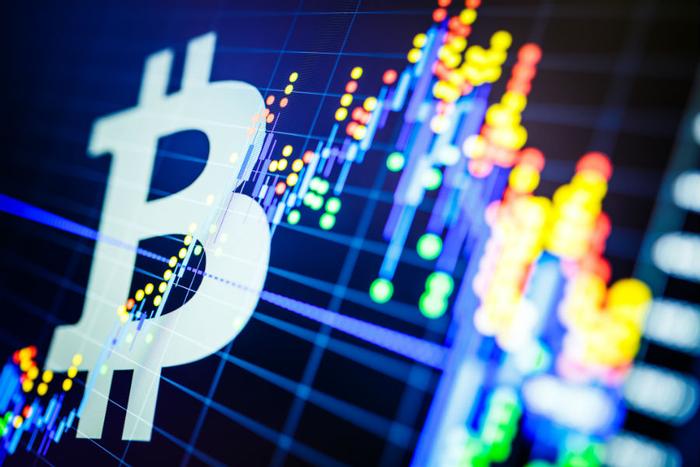 Cryptocurrencies experienced a sharp drop in price on Wednesday morning, and experts are unsure what's behind it.
The prices remained steady -- hovering around $7,350 a coin -- throughout morning trading hours in Europe and Asia. However, by 5:50 a.m. Eastern Time, Bitcoin's price dropped by $200 in minutes. An hour later, the price continued to drop, bringing it under $7,000.
Bitcoin's price ultimately affected other cryptocurrencies on the market, as the highest market value per coin by 7 a.m. Eastern Time (midday in London) topped out at $6,984. This signified a 5.1 percent drop in just one day.
Despite the massive sell-off, Bitcoin is coming off several days of strong gains in the cryptocurrency market.
Market-wide drop
Bitcoin was hit hardest out of all the cryptocurrencies, but other offerings experienced record-setting drops. The most recent tallies show the following market-wide price drops:
Ether - 12.2%, $257.45

Ripple's XRP - 11.8%, $0.318

Bitcoin cash - 12.6%, $562.02

Litecoin - 10.9%, $62.06
Recent drops
While this may be the first yet-to-be explained Bitcoin price drop, those who follow the cryptocurrency aren't strangers to price fluctuations.
Early last month, Bitcoin's price fell after the Securities and Exchange Commission (SEC) decided to delay a ruling for a proposed Bitcoin exchange-traded fund (ETF). At the time, Bitcoin's price dropped 10 percent, leaving it at just under $6,500 -- the lowest it had been since July 16. By the end of last month, the SEC had blocked another round of Bitcoin-backed ETFs, mainly due to concerns surrounding price and the potential for manipulation.
Prior to that, Bitcoin's prices fell once more following the release of a paper written by two Texas academics. Finance professor John M. Griffin and graduate student Amin Shams published "Is Bitcoin Really Un-Tethered?" -- a report that found 2017's high Bitcoin prices were nothing more than artificial market manipulation.
According to the authors, Tether -- a cryptocurrency token claimed by its creators to be backed by one U.S. dollar for each token issued -- was "used to provide price support and manipulate cryptocurrency prices." The news ultimately caused Bitcoin prices to drop below $7,000.