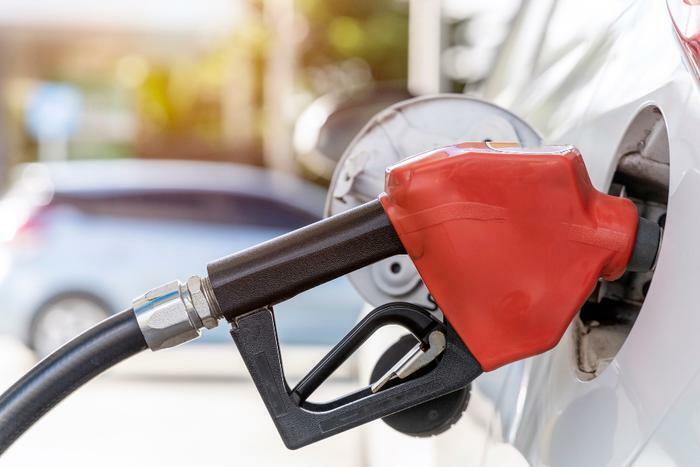 Scammers are great at finding someone's pressure point and promising to relieve it. And if there's one pain point that many consumers are feeling right now, it's the rising prices at the gas pump that have blown up millions of household budgets. 
As we previously reported, fraudsters have posed as government officials and offered help from a bogus "Fuel Relief Program." Other scammers are now running ads on social media that offer consumers a chance to win a $500 gas card if they take a survey.
Of course, everyone who takes the survey "wins." All they have to do is provide some personal information and a credit or debit card number to cover a small fee for mailing the gas card.
There is no free gas card, but victims who fill out the survey information wind up seeing unauthorized charges popping up on their credit card or bank account. One consumer told the Better Business Bureau (BBB) that they were informed about a Shell gas card they won. However, they had to pay $1.95 for shipping.
The next day, the consumer reported an unauthorized charge of $89.95. The charge was removed after being disputed, but the consumer said an identical unauthorized charge appeared the very next day.
The BBB says the scam operator may also request other personal details from the victim. Some consumers say they were asked to fill out a form and provide their name, phone number, physical address, credit card information, and other details. Sharing these details with scammers can open you up to identity theft.
Similar to the sweepstakes scam
The gas card scam is similar to the sweepstakes scam, which has been around for decades and still finds victims. Operators tell the victim they have won thousands of dollars but must pay "taxes" or a "handling fee" to receive the cash.
That is a clear sign of a scam since federal law states that you cannot be required to pay to receive something you have won. Another big red flag is that many consumers allegedly win these contests without even entering.
The current gas card scam qualifies as an "imposter scam" because the giveaway purports to be from Shell, which the ad says is trying to help consumers cope with the high cost of fuel.
"We can confirm these ads are falsely purporting to be Shell by imitating the brand," Natalie Gunnell, a spokeswoman for Shell, told AFP. "We are not providing those services claimed in these Facebook ads. Patrons can save at the pump via our Fuel Rewards program."
The bogus ads appear mostly on Facebook. Gunnell said Shell has informed the social media giant and is asking it to take action.