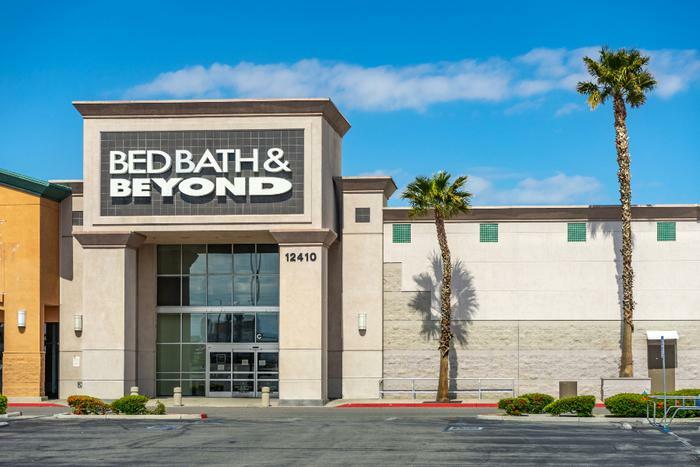 Former President Trump has left the White House, but the controversy over his last weeks in office may be haunting one of his staunchest corporate supporters.
Bed Bath & Beyond has disclosed that it has stopped carrying My Pillow products, a brand that made a name for itself over the last decade by saturating the airwaves with TV commercials featuring its founder and CEO, Mike Lindell.
Lindell claims his products are being blacklisted by Bed Bath & Beyond and other retailers because of his strong support for Trump and his public claims that the election of President Biden was fraudulent -- a claim for which there has never been any evidence.
Bed Bath & Beyond denies Lindell's claim or a political motive. In a statement to Yahoo Finance, the retailer said it was simply a business decision.
"As previously announced, we have been rationalizing our assortment to discontinue a number of underperforming items and brands. This includes the MyPillow product line," a Bed Bath & Beyond spokesperson said in a statement. "Our decisions are data-driven, customer-inspired, and are delivering substantial growth in our key destination categories."
Other retailers?
Lindell says Bed Bath & Beyond isn't the only retailer to distance itself from the My Pillow brand. In recent days, he says Kohl's, Wayfair, and H-E-B have decided to remove My Pillow products from their stores and websites. Lindell told the Minneapolis StarTribune that companies are reacting to pressure from "left-wing activist groups."
The other retailers Lindell cited declined to comment.
Lindell has always been a strong Trump supporter, but he ratcheted up his rhetoric in the wake of the November election, which Biden won by a 7 million vote margin and an Electoral College vote of 306 to 232.
Lindell has repeated Trump's baseless claim that Biden stole the election. The StarTribune reports that Lindell was photographed Friday at the White House, allegedly carrying a document suggesting apparent steps Trump could take to try to remain in power, including invoking martial law.
Lindell told the newspaper he is considering a run for governor of Minnesota. In the meantime, he could be facing a lawsuit by Dominion Voting Systems. The company has sent Lindell a cease and desist letter, accusing him of defaming the company with claims that the machines purposefully miscounted votes.
Lindell told WCCO-TV in Minneapolis he would welcome a lawsuit by the voting machine company.