---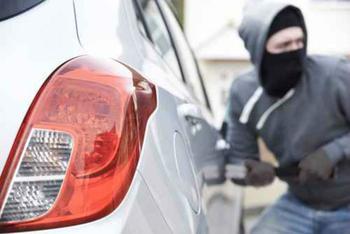 Cars are stolen from the streets of the U.S. every day. According to the FBI, nearly 700,000 consumers had their cars stolen in 2013.
Contrary to popular belief, the newest and most expensive cars are not thieves' most popular targets. Since most stolen cars are "chopped up" and sold for parts, popular older models are the most prized and most at risk of being stolen.
In 2015, the National Insurance Crime Bureau (NICB) reports a 20-year old car, the 1996 Honda Accord, was the top car thief target with 52,244 reported stolen in the U.S. last year.
The second most stolen vehicle last year was the 1998 Honda Civic, at 49,430 cases. Two pick-ups, the 2006 Ford full-size and 2004 Chevrolet full-size were the third and fourth most stolen vehicles, followed by a rare recent vintage model, the 2014 Toyota Camry.
Some new cars get stolen too
Among the 2015 models stolen last year, thieves targeted the Nissan Altima most, followed by the Chrysler 200, Toyota Camry, Toyota Carolla, and GMC Sierra.
"While older vehicles still dominate our Hot Wheels most stolen list, the number of late model vehicles with anti-theft protection on the list goes to show that technology isn't foolproof," said NICB President and CEO Joe Wehrle.
He says thieves have become adept at defeating anti-theft technology by hacking into systems and using other sophisticated means. Then again, Wehrle says drivers often make it too easy for car thieves.
Easy pickings
"Far too often, drivers leave their vehicles unlocked or with the keys inside," he said. "And as we noted recently, many stolen cars are not reported as typical thefts to police because many of today's thefts are financial crimes involving complicated VIN switching, cloning, straw buyers, illegal exports and other sophisticated criminal methods."
If you're driving one of the cars of the list – or even if you aren't – it pays to be extra careful with your vehicle. Besides always locking up, NICB recommends have an audible warning device or alarm that will sound if someone is trying to break in. Kill switches, fuel cut-offs, and smart keys are also effective theft deterrents, the group says.
---