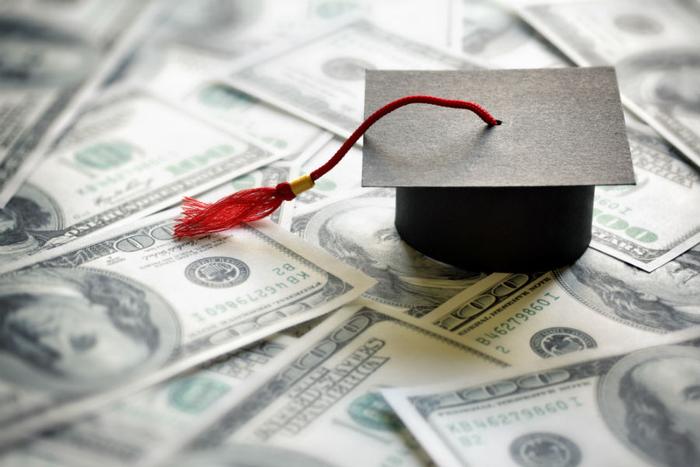 Just in time for back-to-school, there's a flood of new research suggesting college students are second-guessing their decision to pursue a bachelor's degree.
As the cost of tuition and books continues to climb, students are resorting to extreme measures to make ends meet. A new survey by Cengage, a textbook publisher, found 41 percent of students said they skip meals in order to pay for course materials.
When asked to rank the financial stresses of going to college, paying for textbooks is a close second to tuition. Eighty-five percent of students ranked paying for books more stressful than of paying for food, rent, and healthcare. Some students said they cut back on the number of classes they take in order to reduce the cost of books.
"The survey's results should be a wake-up call for everybody involved in higher education," said Michael Hansen, CEO, Cengage. "This is especially true for the publishing industry, including our own company, as we historically contributed to the problem of college affordability."
A CBS News report earlier this year found the average yearly cost of college course materials totaled $1,200.
Buyer's remorse
To pay for the rising cost of books and tuition, most students now take out some form of student loan. And if you asked those to took that step, many will tell you that getting the degree was not worth the debt that it required.
A survey by Varo Money found that well over a third of recent college graduates said the degree was not worth they money they now have to repay. The survey found that those still in college are more optimistic about the value of their degree than those who have already graduated, suggesting disillusionment may follow graduation.
Personal finance company WalletHub has published a report showing doubts about the value of college are growing among current students. Its 2018 Student Money Survey found 25 percent of currently enrolled students believe a excellent credit score is worth more than a college degree.
Excellent credit more valuable
"I find it pretty disheartening," said Ira Rheingold, executive director and general counsel of the National Association of Consumer Advocates (NACA). "If we lived in a nation where college and health care were affordable and jobs provided workers with good wages and benefits, consumers would not be so dependent on credit to live a good life or even simply make ends meet."
The cost of college goes up each year. The College Board reports the average cost of tuition and fees for the 2017–2018 school year was $34,740 at private colleges, $9,970 for state residents at public colleges, and $25,620 for out-of-state residents attending public universities.