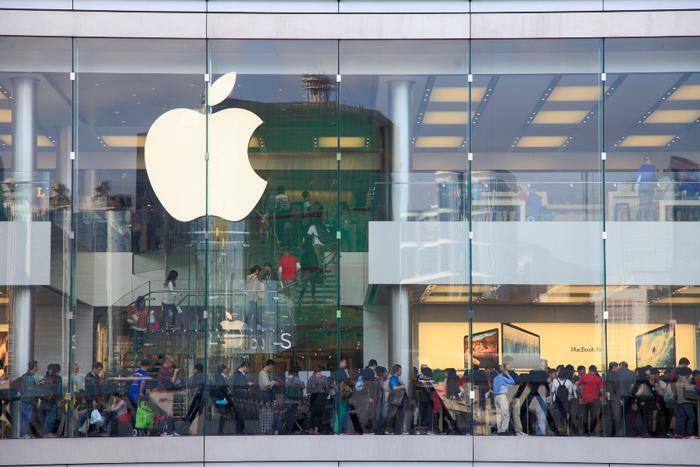 After a couple of years of Apple allowing independent repair shops for out-of-warranty repairs, the tech company has decided to let consumers try their hand at fixing their own devices.
Starting with iPhone 12 and iPhone 13, more than 200 authentic Apple parts and tools will be available to individual consumers in the U.S. Over the course of 2022, the company said it will make that option available to consumers overseas. 
To start, the program will focus on the iPhone modules that are the most commonly repaired -- the battery, display, and camera. The company will roll out the capacity for additional repairs later next year.
"Creating greater access to Apple genuine parts gives our customers even more choice if a repair is needed," said Jeff Williams, Apple's chief operating officer. "In the past three years, Apple has nearly doubled the number of service locations with access to Apple genuine parts, tools, and training, and now we're providing an option for those who wish to complete their own repairs."
Want to repair your Apple product yourself?
Apple says consumers who want to repair their own device safely should review the repair manual before they do anything else. If they're comfortable with moving forward after that, then they can order the parts and tools at the Apple Self Service Repair online store. Following the repair, customers who return their used part(s) for recycling will be given a credit toward their purchase.
"Self Service Repair is intended for individual technicians with the knowledge and experience to repair electronic devices," the company warned. "For the vast majority of customers, visiting a professional repair provider with certified technicians who use genuine Apple parts is the safest and most reliable way to get a repair."
"Making service manuals available to consumers is exactly the right thing for Apple to be doing. No one should be in the dark on how to swap a battery or fix a cracked screen," Kyle Wiens, CEO of iFixit, told ConsumerAffairs. "Access to service information for products is a fundamental human right. We are proud of Apple for making this change."
Repairing isn't as easy as it might seem
It may take a couple of months for Apple to release all the details about the new offering. In the meantime, Wiens warns wannabe repair techs that fixing an iPhone isn't as easy as popping a broken part off and popping a new part back on. 
"For now, the catch is that the IRP software [Independent Repair Provider program -- Apple's way of providing independent shops with OEM parts] requires that Apple provision a part that they sell. You can't swap the screens between two iPhones and then calibrate them with their service software," Wiens said. "That's an issue for recyclers, refurbishers, and anyone else accustomed to harvesting parts to perform repairs."
Wiens noted that some of what Apple does is by design. For example, some of their parts are not universal. 
"They pioneered glued-in batteries and proprietary screws, and now they are taking the first steps on a path back to long-lasting, repairable products," he concluded.