Consumer Reviews and Complaints

First of all I want to advice all the future Apple clients that once you buy Apple products, you already signed that you won't get any support and any service they provide would be for money. Rule number one in Apple: "we don't need customers, customers need us so we can treat them as bad as we want." I bought my iPhone 6 2 years ago and I had a problem with WIFI and I took it to apple store and they were so nice to me and they replaced the phone for me but.
My iPhone was factory unlocked and the iPhone that I received is Sprint unlocked phone that doesn't accept T-mobile sim card. I took my iPhone again and explained the matter and they said, "We gave you one exception and there is nothing we can do for you anymore. You can trade it in for $75." And the senior iPhone advisor ended the call with me as there is nothing he can do for my case. Don't let Apple do that to you guys. There are lots of respectful companies that would love to serve you the way you deserve.

I have an iPhone, under duress. That's another story. For some reason - probably because I didn't buy enough iTunes products my Apple ID was disabled in December 2016. I contacted Apple using their "account recovery" process. No luck. Everything was working on my phone, so I didn't bother with pursuing an account recovery. Then - I couldn't update my apps, so they stopped working. Because my account was disabled - because I couldn't update my apps - they stopped working. I've been contacting Apple for an account "recovery" since DECEMBER 2016, and it's not August 2017 and NO JOY!
I've done the crap they ask for on the Iforgot.Apple.ID page (or whatever) and I've talked to Apple support MORE THAN ONCE and they said they'd call. They said they'd call yesterday. Nope. They said they'd call today. NOPE. I've had to call them back both days. NOTHING. Now - I'm on hold until they can get an account supervisor. Probably NOTHING still. Because APPLE SUCKS! I HATE APPLE! Once I get my account re-done I'm going to Android. You know why? Because they actually WORK! Don't shut off your account for no damned reason. Because they have GREAT customer service. Because it doesn't take 9 FREAKING MONTHS to get an account re-set! THIS IS WHY I HATE APPLE!

On July 31 I changed my number due to a personal reason. My provider changed my number after we erased my phone, then told me to sign back into appleID. I didn't know it and had to go through account recovery. I was initially told the info I needed to unlock mine would be sent to a friends phone in 2-3 days. Then I got an email saying it would be 2 weeks. After 2 weeks I was ready to receive the info, but it never came. I called Apple and was now dealing with a Senior Account specialist.
This took another couple days before he said all was well, and an email would be sent telling when the link and code would be sent to my friend's phone. That date came and passed and I received nothing. I submitted another request to account recovery, and was informed I would have to wait another 2 weeks to receive the same info I was promised on 2 previous instances which never came. Did I mention I'm still paying for apps and iCloud space I cannot access? No matter how this ends up, I am done with Apple forever.

We purchased a Mac for our son who is heading off to his freshman year in college. We're wondering if he'll receive the $3k Mac before he graduates. If it weren't for the Apple name, I'd seriously think they were running a scam. Their practices and customer service are egregious. We paid extra for expedited shipping and when it didn't arrive on the date promised, we contacted customer service.
23 1/2 hours of runaround later, including being disconnected 3 times and talking with 6 different people from across the world, we still have no idea what the status of our shipment is. And, they have no way to track it? Seriously? The last person we spoke with went on and about how frustrated he was with all of the irate customers calling in complaining that they had not received their merchandise. What does that tell you? I would really hope that after our experience and the vast number of complaints on this site, there is something that can be done to hold this company accountable for their actions.

Security bug in Apple Safari appearing in version 10.3.3 and prior versions. Last contact with Apple technical support 8/9/17 @5:37PM EST. Web data can no longer be removed from IPAD after visiting some web sites and appears to be growing. I am using an iPad pro, but have found via the web and Apple technical staff the problem is manifesting itself on other devices, Mac and iPhone. Currently I have google.com, trulia.com and as of two days ago now Petco.com. The two prior had a size of 0 bytes but the latest one is at 808k. None of them can be removed through any exercise. That's a fair amount of data that you don't know the contents of. Opened a case with Apple in April of 2017, they recommended I wipe my iPad and do a restore from backup and if that didn't fix it, they would send me a new iPad.
At the time I told them it was a bug introduced after a patch since I always was able to remove this web data and cache before I signed out. Now four months later I decided to spend a day based on their recommendation restoring IPad with a level 2 engineer from apple. FYI… level 2 engineer working for apple has as little as 3 years of experience in IT. Results were the same after 5 hours of my time, web data still existed and no new IPad was offered by level 2 engineer. Would this have fixed the problem? No but I thought I would appease them since this is what their engineers told them to do. This is a software bug Apple Level 2 support confirmed it by contacting the software engineering staff at Apple. So what does this mean? Simple, an outside entity can place a file on your device that stores data of which the contents you are unaware of and the operating system cannot remove it.
I will not use my apple devices for banking, purchasing or any sensitive data, whether personal or corporate. I have 30+ years' experience as an IT systems engineer. Specializing in UNIX, Linux and red hat with security at the forefront of any IT development effort. The underlining operating system in the Apple operating system is UNIX based. This is the reason I purchased their products because the history of malware and viruses is minimal in this environment. Too many companies are changing from quality to quantity. The percentage game has always been played. Worry about the 90% and ignore the other 10% because dollars are paramount. Unfortunately most of the 90% are ignorant to the data being stored about them because they have no idea how to check. Security should be forefront, toys - secondary with risks conveyed.
How do I know I can trust these reviews about Apple?
880,156 reviews on ConsumerAffairs are verified.
We require contact information to ensure our reviewers are real.
We use intelligent software that helps us maintain the integrity of reviews.
Our moderators read all reviews to verify quality and helpfulness.
For more information about reviews on ConsumerAffairs.com please visit our FAQ.

I attempted to process an order for Microsoft Student Home and Office product through Apple online. I was told I would be able to access the product and download right away and that I would receive the link for the product in a few hours. After I did not receive the link I sent an email. Was informed that the customer representative had made a mistake and I would be unable to get the product until delivery. I decided to call and see if there were other options, and was informed that I could go into the store purchase the product then return the other or reorder the link download and wait five days for a return of my money but. Would have to reorder the product.
This option does not help me as a customer as I would have to spend additional money to get the product. Since the representative made a mistake it should have been their job to fix the problem without additional customer damage. I love Apple and my recent purchases should have justified extra support, however this experience was horrid. Not only am I still waiting for the product I am missing vital work time online!

Purchased an Apple Watch at a yard sale, the previous owner who I firmly believe was the woman at the yard sale forgot to shut off her iCloud lock. I went to 25 yard sales yesterday and can't for the life of me recall which one it was at, however, when I called Apple to try to get in touch with the previous owner, all the representative had to offer for a solution was that I made a bad purchase, Apple would not contact the previous owner, and there was absolutely nothing that could be done. Your employees are corporate monkeys and your policies are shenanigans, and because of this I will be roasting your products, company, and employees on every public forum possible. Your privacy policies are utterly ridiculous. Steve Jobs must be turning over in his grave to see what a pile of corporate garbage his legacy has turned into.

I bought my first iPhone, and tried to make an account only to find someone else had used my email address. They obviously could not verify the account with my email but even so Apple's technical support said they could do nothing. With an account not verified and so probably not even usable, they can't delete it. I will NEVER use another Apple product. This was absolute **.

It has now been 7 weeks since my Apple ID is being verified by Apple recovery to allow me to log in (knowing my ID and password) to a new device I purchased. With no advancement in the process. I sold my old devices and purchased one new device, tried setting up the new device with my iCloud ID and it won't let me because I no longer have the other device that was used as a trusted device to get a verification code off of. The support advisor calls me every week to tell me he's there for me and I haven't been forgotten. But he can't tell me the progress of this verification, nor can he help speed it up, nor are there any actual Apple recovery people to transfer me to because the process is done by a computer. Not people!
In these 7 weeks I haven't been asked anything at all to verify me, no communication whatsoever except for the advisor telling me to wait, they're working on it. So... About 10 years worth of apps, movies, songs, etc. That I paid for I can't access and probably never will with the way Apple handles these things. Needless to say I feel cheated by Apple, this company is a soulless robot corporation that only rips you off of your money but doesn't employ people to handle real issues. Shame on you Apple and your worthless engineers that create robot machines to handle sensitive customer issues that don't get anything done!

Having spent £800+ on the latest iPhone 7 plus, I find that it has a faulty microphone and no one can hear me! Apple support cannot fix it remotely so the phone needs to be sent away for repair. They say it will take 7 - 10 days and they refuse to provide a loan phone in the meantime. I now simply want them to refund so that I can purchase a decent phone... But no - toing and froing with Apple support has taken me over their 14 day refund period. To add insult to injury, having spent hours on phone and chat support, an Apple 'customer service' rep swore and put the phone down on me. Their unanimous suggestion is that my carrier should provide me with a loan phone - unbelievable as I bought the phone direct from Apple and my carrier has absolutely nothing to do with the problem!

I recently joined Apple and bought my first iPad and iPhone SE both brand new. Within the first day I get my device I find that there's a glitch with the Calendar application and when I contacted customer service via Chat, Phone, and In-Person, nobody knew how to fix it. In other words the application is unable to update the year for the birth dates we save into a contact's profile. The issue is intermittent as it works sometimes. Two days later I try to purchase a Builder Pack for Clash of Clans and it says I cannot make the purchase. I contacted Apple via all three methods once again and their solution was to disable my account. As a result I was unable to update or back up any of my apps or information.
I spent two weeks escalating the situation to three senior advisors and finally one was able to help. He looked into the case and didn't know why the account was disabled. He worked to enable it and allow me to use my card again so that I could make purchase on the NEW Apple ID I was told to create while the release of my first account was being processed. Yesterday (Literally two weeks after my first account was released), I tried purchasing this Builder Pack on my new account and the same problem popped up. So I reported it to Apple and guess what these ** did after I clearly told them what happened the first time?
They went and disabled my account again. Now I have to contact them again to give them ** for making the EXACT same mistake twice in less than a month. All I want is a ** Builder Pack from Clash of Clans for less than $10. Why do I have to go through this ** every time? Are they going to tell me to make a THIRD account? No. ** you Apple. Get your ** together.

I'm having issues with redeeming an iTunes gift card for our family account. I'm sure there's a simple way to fix it, however the family settings only allow the use of a credit card - not an iTunes card. So I'm paying out of pocket for my daughter's purchases instead of it coming off of a communal iTunes card. There's still a $50 balance on it, WHY CAN'T I USE THE GIFT CARD? She's upset because she wants to purchase an App - and I have to keep paying out of pocket when the gift card still has a balance. I try to find a way to talk to an Apple Representative. No luck. I have to submit an email and wait 48 HOURS for a response. Pathetic. Apple is always happy to take your money, we have 3 phones, two of which we paid over $600 and the other over $400. Always someone around to take the money, but no support to speak of. Pathetic and ridiculous.

My 3 month old Mini 4 stopped supporting Touch ID, after contacting Apple support, they contacted almost before I'd pushed the send button. The Tech I spoke to was amazingly patient with this Luddite and walked me through a couple of troubleshooting ideas. When all that failed she recommended that I send it in to be diagnosed by Apple. I had the FedEx box and instructions in two days and returned the box in three days and the next day I was told a replacement was on its way back to me. Received it two days later. Very impressive customer care. I was kept in the loop the entire time. I can't express how valued I felt as a customer with their response. A big thumbs up for Apple care and all who I interacted with. Many Thanks!

The iPhone is an Overpriced gimmick for something that you will easily spend twice the money for. The screen brakes very easily and is not under warranty for a ($700 phone). And once the screen cracks, as it will, the warranty is void. I brought my iPhone in to be fixed after only having it for a few months several times because the battery was defective. They refuse to fix or replace it. Leaving out the store my phone dropped and the screen cracked bad. I brought the phone in to have the battery looked at again and they said I would have to pay because of the cracked screen voids the warranty. The product is overpriced and The Samsung Galaxy has a much better glass. Trust me I'm switching. And Samsung has a much better warranty policies.

My Apple ID is stuck in recovery mode for the last few months and Apple doesn't know how to change a phone number on an Apple ID. I've been through the levels the engineers everyone. They said we'll talk about a refund. I don't accept that after the never ending run around and hearing different people tell me the same thing no results. I'm asking for an item of my choice to compensate me for the complete aggravating feeling then it will be resolved. Everyone told me the same thing over and over.

Ok. So listen. I had my iPhone 6 for quite some time (well, for an iPhone). It was over 2 years old and I'm not the best with phones so it was a sad looking thing, barely hanging out. So I'm in Italy for two months, doing an Au Pair gig for the summer. Right before I left I got a brand new iPhone 7. I had some trouble with my Apple ID, it's an old college email I no longer have access to. This dude on Apple support had a solution that would've taken over 24 hours to complete. Yeah, I saved everything for the last minute so I didn't have time for this. I ended up figuring out how to change my password in about 10 minutes...
Next problem. Ok so I've been in Italy for about 4 days. My screen starts getting these weird lines and acting up. I looked up how to fix it, cooled it down, etc. and nothing worked! So I finally get around to calling Apple support, two days later. They. Were. Awful. I was on hold more than I talked to someone. This first dude's suggestion was that I go to a store that accepts the warranty. I told him that's not going to work but of course he looks it up anyway. After finding ONE store that'll accept it, I told him again I don't have transportation so he decided to "look at our other options." This dude wanted to do express care - have me send my phone back within 10 days and wait for a new one to come. After waiting for almost an hour, turns out they don't ship out of the country AND I can't get a new phone in Italy because foreign phones are made different and I'd have more problems when I returned to the States.
Ok. So I tell him this is ridiculous considering this is 100% Apple's fault since this is a brand new phone: wasn't dropped, hasn't gotten wet. Nothing. Purely a malfunction. So he transfers me to a "senior advisor." So she starts doing the exact same thing he did: looking up places I can bring my phone. So I start telling her we've already done this and I was told I can't get a new phone over here anyway. After going back and forth, basically the same exact stuff I had gone through with the previous dude, she tells me I have to wait until I come home. I said absolutely not as this is my ONLY form of communication, my camera, my map, etc.
So after me telling her how much more pissed I'll be if this phone stops working while I'm over here, we finally decide to see if she can ship a new one to my dad and he can ship it to me. I told her THEY WILL pay for shipping since it's APPLE's FAULT. Again, after going back and forth for ten minutes she tells me she has to check on that and she'll call me back. So eventually she calls me back and tells me they can give me $100-$150 credit for the online Apple Store. That's great, and except I don't need a damn thing from them. So I asked her if I'd have to send my phone back first and she said yes. I told her that's not going to work because, again, I NEED a phone while I'm here. She kept saying she's sorry that I think it's their fault and at this point I'm livid so I told her it IS their fault.
Then she says, "I'm sorry none of these solutions work for you" and kept telling me they were "trying" to help me and "it's not your fault you're overseas." I had to explain again and again that the whole point of me getting a new phone was so I would be ok when I went away. Then I asked her how she would feel if her family member was overseas without a phone and she said she wouldn't like that. That's pretty much where our conversation ended. I told her I'd talk to my dad and see if he can get through to them since they're so bogus.
This is the shortened version. I kept having to explain things again and again and all they kept saying was "I'm sorry you're frustrated, I understand why you would be." Yeah, cut the training lines and be helpful for once! I also told her god forbid I go home and my phones not under warranty anymore and I guaranteed her I would have some sort of issue waiting that long. She told me (supposedly) my phone is under warranty until June 2018 but I told her I never know with these people since they're not very helpful. My phone isn't even two weeks old so as far as I'm concerned, it's Apple's problem and they need to find something convenient for me. I'm livid right now. $750 phone and they won't work with me. Oh, ok. Thanks a lot, Apple!

ALL APPLE IOS USERS NEED TO READ THIS CAUTIONARY TALE--Learn from Snow White & don't bite the apple no matter how good it looks! Mirror, mirror on the wall - who's the slimiest of them all? I not only bit the Apple, I consumed the whole tree. From the moment I bought my very first MAC back in the Stone Age I was an instant Apple loyalist, as in I-everything. I was exactly the customer Mac wants; totally hooked and happy. I couldn't wait for the next I-whatever to roll out, and when new products did I was like a kid at Christmas. Had to have it! Iphones 4-7Plus - check. Ipad Air 1 & 2, check. MacBook Pro, check. Ipods in every iteration, check. And so on and so forth. So one would think after such die hard loyalty Apple would want to make things right when a cataclysmic Sierra upgrade glitch destroyed all my data - WRONG!!
On Oct 22, 2016 I received an email from Apple telling me to "click here" to download their new Sierra operating system. I'm not a sophisticated techie but even I can manage that. And that simple click at 11:30 pm while I was waiting for Saturday Night Live to come on was the beginning of the end. About 10 minutes into the download Sierra froze. Nothing I did could unfreeze it. I waited and waited and waited. But still frozen. Finally I decided to shut down and reboot. Worst move ever because it came back with a black screen with assorted bits of garbage on it and some sort of cryptic aborted message. There was no way in or out.
So I called 24/7 AppleCare and embarked on a 12 hour world tour, speaking to Apple techs from the Philippines to Australia - for almost 12 hours straight!!! At one point I spent almost 3 hours on the phone with a senior tech in Melbourne who managed to somehow get Sierra off my system and get me back to El Capitan. He then had me reinstall Sierra assuring me that as soon as it finished downloading (a mere 2 hours later) everything would be perfect. He even kindly offered to call me back at 9 am NY time and check up on it.
Only it wasn't fine at 9 am - it was worse because I could no longer access my own user file. I spent another hour or so on the phone with an even more senior tech, who finally threw in the towel. So I packed up my mortally wounded operating system and ran to Apple's flagship 59th Street Store in NYC, where I spent over an hour going through the mess with an assortment of their Geniuses. I left my MacBook Pro in Apple's ICU with the assurance they'd get everything working again ASAP. You can imagine how thrilled and relieved I was when Apple called me 3 days later and told me I could come pick up my MAC, which was now perfect.
But it wasn't. It took me exactly 30 seconds after turning it on to realize that almost all my dozens of files were gone. Only a handful remained and they contained a hodgepodge of random documents from any and every file including the operating system. The best analogy I could use would be if a tornado went through a conventional file room and all that remained was a huge pile of random paper, with 1/2 of the files completely blown away, never to be found again. It was beyond bizarre. And it didn't take a Genius to see this, because instead of the dozens of files and subfiles that appeared when the initial menu came up, there were now less than 20.
But I didn't panic yet. Because I had everything backed up - not only to an external hard drive but also the elusive iCloud. So I returned to the Apple Store with my back-up drive, where I left Alan, supposedly one of their best and most senior Geniuses, with the crystal clear instruction that before doing anything further he needed to make a duplicate of my pristine back up drive and work only from the duplicate so that there was no risk of my remaining data and files being compromised.
But unfortunately Alan didn't do that. Instead, he plugged the drive in and when a prompt popped up to complete downloading Sierra he hit it. And somehow, someway that Apple can't or won't explain to this day, the deadly Sierra managed to worm its way into every single file on my back-up drive and even into the Cloud to destroy them all. For those familiar with Time Machine suddenly every single file, regardless of its date, was the identical scrambled mess as all the others. This was the 2nd time Apple's Geniuses didn't catch this (or own up to it as the case may be). Once again they insisted everything was "perfect".
By now we were into December and my battle with the Apple Store was at a standoff. It had degenerated into a series of increasingly ridiculous lies, history rewrites, denials and finger pointing. They even tried to write the whole incident off to my external drive failing which was utterly preposterous because my external drive wasn't even in the mix until the 3rd cycle of repairs and denials.
But my favorite was Apple's repeatedly denying any responsibility or liability for the destruction of my data and files because somewhere, buried deep in the fine print of their Apple User Agreement, Apple disavows itself of any liability for all software. This includes their own, proprietary IOS operating system. By this logic Apple's sole legal responsibility is limited to the sleek metal box that houses the operating system Apple created, without which the metal box does not run. Perhaps their lawyers need to look into Contracts of Adhesion. Buyer beware the next time you invest $2-3000 for your new MAC. If MAC's operating system fails and destroys your data it's not their problem, it's yours!
So I trudged back and forth to the Apple Store for another month. Ironically I broke my wrist in December after slipping on ice one block from the 59th St. Store on my way there. I arrived in tears, with my old (now damaged from the fall) MacBook Pro that the Geniuses requested I bring them to try restore some of my older files, saying I had to leave it and run because I had to go to the ER. And they actually argued with me telling me they couldn't work on it unless I stayed!
I suggested that the Store team contact the Sierra team at Apple because maybe they could unscramble what happened since they presumably wrote the code. Implausibly, according the Apple store's top Manager, he had no way of reaching any senior Apple executive directly, even Tim Cook. If this is true and the Manager of Apple's premiere flagship store can't connect directly with one of their top executives it would go a long way towards explaining why Apple is so dysfunctional. Are they this desperate to avoid any direct contact, or even indirect, with their customers?
From my experience the answer is a resounding YES. Forget calling anyone at Apple. No matter which door you go in through (and I've tried them all, even Investor Relations and HR) you end up with one of their utterly useless and frustrating Customer Service Reps, who will run you in Applespeak circles no matter how long you spend on the phone with them. It's an endurance test and you can't outrun them.
So after a month more of this I decided it was time to escalate to Tim Cook. I wrote Mr. Cook a lengthy letter filled with specifics - dates, names, micro details in the hope that the ever growing chain of mishaps and missteps would set off an alarm, as one would expect of any CEO looking at what should appear to be a major customer service fail. Even more importantly, I also detailed other incidents I'd come across with the same failure by Sierra on or around the same date I experienced it. This included numerous posts on Apple blogs and two other cases I'd found in NYC. Not to mention the 1st Australian tech I spent 3 hours on the phone with told me that this was a known bug and glitch with Sierra. One would think that a problem with Apple's new IOS would be an instant red flag to Mr. Cook. Unless of course he already knew about it.
A couple of days after emailing Tim Cook I was contacted by Megan **, a member of Mr. Cook's "Executive Leadership Team." No disrespect to Ms. **, but as far as I can tell after 5 mos of dealing with her, she's just an upgraded AppleCare team member in disguise. She claims Tim Cook had read all my correspondence and is aware of the matter but I find this hard to believe. If he truly is shame on him. Once Ms. ** jumped in I spent hours on the phone with more AppleCare team members, having to start the entire saga from start every time, making me wonder if anyone from Apple ever read the file before jumping on the phone with me.
The dots never connected on their own between the Store, the Geniuses, AppleCare and anyone else involved. So on every call I had to spend hours walking the tech du jour through the ever increasing maze of misinformation and failed fixes. I don't believe I ever spoke to anyone with senior engineering expertise from the nature of the conversations I had. I certainly never spoke to anyone for the Sierra team despite repeatedly requesting this. At one point I was contacted by an AppleCare rep who asked questions during 3 lengthy calls, supposedly at the behest of the iCloud team. But he ultimately disappeared and I never heard anything further on that front.
Which brings us to now. Finally, after 6 months and countless failed attempts to retrieve or restore my missing files and data (which is over 10 years worth of personal and vital business files) Ms. ** called me and told me that Apple had come to the conclusion they could not fix the problem. Therefore Apple felt "terrible" and wanted "to make financial restitution" for my loss."
Aside from this being a cataclysmic problem to my business because years of work product, contacts, correspondence and records were gone in a flash (including all the back-ups) I also lost irreplaceable personal photos and other correspondence. How do you even begin to determine a financial value for such a loss? A really cyberage dilemma. So I started researching and came up with a number of formulas that businesses, insurers and others have applied to determine the value of data loss. Needless to say, there was a wide range going from $50,000 to well into the 6-figures.
So, I went back to Ms. ** and told her I thought the best way to determine the financial value was to agree upon a formula or methodology to apply first. But none of this mattered because Apple had come up with their own solution - they offered me a choice of a $3500 check or $5000 of Apple equipment at retail price (which actually translates to less than $3500 at their wholesale or manufacturer's price). So $3500 or $2500? And of course in return I had to give Apple a full release from all liability.
And that's as far as Apple will go. $3500 for every record, file or document I had - over 250,000 gigabytes of files and data vital to my life and business. Or to put this in proper perspective, a mere fraction of what Apple spent to develop the special box to keep pizza crusts from getting soggy in the employee cafeteria in their new corporate palace. The palace with the zillion dollar door handles and miles of special glass. Otherwise known as Apple-Versailles. So my life's work is worth less than a soggy pizza crust. Good to know. Maybe I should just settle for $5000 worth of pizza boxes and door handles.
Here's the real kicker - my MAC still doesn't function properly. Backing up still has the very same problem it had on day one. All of the files, regardless of date, are mirror images of each other, with incomplete, corrupted files. So 7 months later I don't even have a working computer and operating system. Instead I have a $2500, 500,000 gigabyte word processor and email reader. And Apple's offer of $3500 for "restitution". Samsung and their exploding phones are looking pretty good right now. At least they acknowledge their responsibility and are giving everyone new phones that work.
So think about this the next time you line up for hours to pay top price for Apple's latest must have toy. God forbid anything goes wrong beyond the ability of a quick fix by an Apple Genius or AppleCare. You won't be able to escalate to any senior executive or engineer. You'll be lied to, run around in circles, waste months of your time and thanks to the fine print you'll never read or see, Apple will deny all liability. And that nice shiny box it comes in is only worth $3500, even if Apple's own IOS fails. Something to keep mind as Apple gets set to launch High Sierra.

My Apple ID on both mine and my daughter's phone has been disabled for days. I have been unable to do any downloads or uploads on my phone or Mac computer which I use for BUSINESS. I have repeatedly sat on hold and been transferred and disconnected. I called and was on hold for more than 30 minutes THREE times yesterday then the representative transferred me to a different department and disconnected.
Today I called twice. The first time I was on hold for 25 min and disconnected. I called again, spoke to a representative, was transferred. They fixed my Apple ID then needed to transfer me again to fix my daughter's Apple ID. I waited another 30 minutes and the representative I spoke to was rude and clueless and I demanded a supervisor. The supervisor then told me I would have to speak to a representative in the iTunes department AGAIN... 2 hours and 27 minutes later, I hung up... PROBLEM UNRESOLVED. For the amount of money we pay for these phones and the service, their customer service should be mediocre at least. More than 4 hours on the phone with them... Just wasted time.

I am shocked by how bad Apple have been since my new iPhone came two weeks ago and had a problem connecting to wifi. I had 4.5 hours on telephone "support" one day, 3 hours the day before, one hour the day after then they told me to go to the Apple Store on Regent street, where I wasted another three hours. No one took ownership of the problem, they pass you on to the next. The so called genius in the Apple shop just wanted to get rid of me telling me it was a software bug and he would contact the developers who would fix it and roll out an update of iOS to solve the problem. They rudely kept me waiting 30 minutes after my appointment time. Awful. If this is the best Apple to do I would urge everyone to avoid Apple like the plague.

I have repeatedly had to change my password on my Apple ID account because of unknown ability to access my account. 6 months ago while at an Apple store while I was purchasing another iPhone which was about the third or fourth time at that particular store, the salesman said that my birthday was incorrect in the system. I showed identification and he reset my birth date to the correct date. Now fast forward today and I was unable to access my Apple ID account as it said my birth date was incorrect again. I called Apple support and they called back and discovered when trying to access my account that all of my security questions were wrong as well.
Over a period of 18 minutes a young gentleman would ask me to spell the street I grew up on 5 times. Yes 5 times he asked me to spell the street I grew up on. As well many other questions he would repeatedly ask and to no avail could he understand that I know the answers and then suggest he would get an senior adviser to help. Yes 27 minutes with a senior adviser and guess what... No, she could not figure out how to get me into my account either and finally with many attempts of me not being able to answer questions that I know the answer to I became "timed out" as she put it and I would have to wait 8 more hours!!
Yes 8 more hours before they could try again. She said... "Sir please call back in 8 hours and we will try again." My experience with Apple support was not good! But most importantly the security issues here are the real problem! Someone has access to change my information... my birth date and other known questions to me get changed??? How??? Apple security is obviously NOT GOOD!!

The iPhone 6s has given me problems from day 1, and sadly I can't even change it because it's too much and costs way too much to switch over to Android. Let's start with the random restart and bugs it has with the touch. I didn't believe people when they said Apple is garbage. I start to think the same thoughts, as the S8 comes out and into play. It's still got the headphone jack and still has the same things phones should have. It's not as updated as the Android phones can be. The frame rate doesn't drop when you multitask on it, and it sure as heck doesn't restrict you. The Android phone doesn't have the same basic feel to it as the iPhones. Even when customers speak out they don't hear us and make things even worse. It's turn to complete garbage along with their computers. If that only single port breaks, say goodbye to 3,000 dollars. You can't even game on it like most could for a fourth of the cost. Apple doesn't care about customer opinions.

My MacBook has video issues and I have to paid almost $600 dollars to get it fix, this is a mistake that Apple made. They were repairing it at no cost but the program expired 4 months ago. Go talk to the senior adviser and he confirmed that I have to paid for it, a mistake that they made!! On top of that he told me that they send email let me know about the issue, I never received an email!! Why should I paid for their mistakes!!? I should be getting my computer fix , and Mr. ** should not be saying they send me an email, when they never did!!

So my iPhone and iPad are being used daily now for a looong time and I wanted to log into iTunes on my PC to try to buy a MP3. I couldn't remember my password so I clicked the link and couldn't understand what was happening or why at any point after that. I was taken to "account recovery". I knew my apple id but not my password, so it took me through some frustrating UI that didn't say too much about what was going on.
Then I proceeded to 1) enter my phone number which is setup for two factor authentication and 2) enter ALL of my credit card information. I thought well that's pretty secure. But then the foolishness begins. After receiving my "code" via 2-factor authentication on my iPhone where I am logged into iTunes -- and have a fingerprint id that works, I was sent an email to my email account on record to again confirm that it was me trying to change or reset my password. I gave pause and actually thought that something really really bad must have happened recently security-wise to this company who's software is routinely compromised.
I continued anyway and clicked the link to confirm my email. After doing this, there was a not very straightforward note about someone would send me instructions to recover my account – in a few days! What? I confirmed via 2-factor authentication on my iPhone, additionally verified my email address by clicking the link and additionally entered ALL of my credit card information and logged into my iPhone where iTunes works via fingerprint id (still) and you need a few days? What do you think the point of 2-factor authentication is? I'm trying to spend $1.29 on the iTunes store on my PC!
Then I noticed the email that Apple sent to my account to ask me to click on the link and the more I thought about it the sillier it seemed. Apple has real security issues and is compounding their issues themselves-- "An account recovery request for your Apple ID (**) was made near Redmond, WA on 05/08/2017 at 1:05 AM GMT. The contact phone number provided was **. If you made this request, click the confirmation link below to help Apple verify your identity. If you didn't make this request, you should cancel account recovery immediately." THANKS APPLE. It's good to know that if my Apple account and email were compromised I can count on you to send an email detailing what MY PHONE NUMBER IS. Can this process not be automated -- like everywhere else (Amazon, etc.) or are you just incompetent at automating such things?

Apple doesn't care about their customers, the agents are rude, condescending, and do not listen. As a long time Apple user, with multiple Apple products, I will seriously need to consider using different type of technology. They can't be trusted with your credit information. About a month ago, my apple ID for the app store was disabled, I thought nothing of it because I reverted back to my iPhone 5 because my iPhone 6 Plus broke. I was holding out for the next iPhone. Monday this week, I went reset my ID, and was told that I can't use my credit card, no reason why. I sent an inquiry as to why, over 48 hours later, I get an email saying it report fraudulent activity on my card, who reported it? It wasn't me nor my bank, my bank would have called me. I asked for details, they said, "You need to call." Fast forward to Saturday, I scheduled a call at 2:00PM, the Apple line hung up on me, and I called back and put on hold...
Apple claims that another person was using my card to make purchases but they couldn't tell me who, cause they were a victim too... How can someone that is using my card a victim? I was like, really, I have no purchases from Apple other than my monthly iCloud storage. They went on that my bank must have reported. I was like no, there have been no charges, and my bank would reach out to me. Then the agent went on to say nothing happened because they caught in time. Caught what in time? How would they know that I wouldn't authorize this person to use my credit card without asking me.
I asked, does Apple think it has any obligation to notify their customers that their account info was compromised? I was told "No, you are confusing us with your bank". Um no, you claim that you shut off my Apple ID because you thought that my account was compromised, and you claim that you caught in time. If you had information that I or my bank didn't have, you should at least have a message somewhere informing the user was shut off for potential fraudulent activity. The guy claims they don't have that info on file to do that... Really? You knew enough to shut off my Apple ID, and my Apple ID is my email address.
Long story short, I am pretty certain that Apple shut my ID off because of me using the iPhone 5, however, they won't admit it. They won't give me any information as to what happen with my credit card if something really happened, and now I need to cancel my credit card to get a new one based info provided to me by someone that lied a few times on the phone.
Apple should be ashamed of themselves. While they may not be under any legal responsibility to notify their customer, I would think they would had a civic obligation. I dragged my feet for four weeks on the Apple ID; however, if I knew right away about fraudulent activity, I would have taken action to protect my accounts that day. I am lucky every purchased is emailed to me, and I monitor my accounts, however, what if someone really had my credit card info, and Apple knew it, and they spent thousands of dollars? Apple still doesn't think they owe their customers appropriate notification.

I had to recover my account due to a password issue. It said it would take a few days when it was first initiated. It's been going on two weeks and I'm still locked out. I called customer support and was told that there is NO SET TIMEFRAME on how long it will take and there was nothing they could do. It takes however long it takes. This is the worst service I've ever experienced. Won't be using Apple again.

I've been trying to download new apps and update old ones for over a month now. I contacted Apple Support via chat to ask them what's going on with my account because every time I try to update, I'm told I need to update my billing info, and when I do, my card says declined. I asked the lady via chat what the issue was and she says she couldn't tell me because of privacy reasons but there was a charge for $1.99 on my account, but when I viewed my purchase history, I couldn't find anything. She says to enter a new credit card or purchase an iTunes card, so they can charge me money I assume, yet they can't tell me what's going on with my account.

I was in an accident recently and could not remember my log in information. It's now been 4 days and Apple has not assist me in resetting my password or log in. I now may have to drive to a retailer to get their assistance. Apple, you're a multi-billion $ company how about helping out the people that have been in your web of ** for many years instead of trolling for the new customers. Other carriers are starting to look a lot more attractive right now.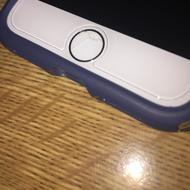 APPLE IS TERRIBLE IN QUALITY, SERVICE, AND LOST ALL INNOVATION. After 10+ year as an apple freak, starting with a g3 desktop I've hit the end of road with what once a top notch company. QUALITY AND SUPPORT OF THIS BLOODSUCKING CORP IS AT ALL TIME LOW. My brand new i7 (just 17 days old) home button, the only uncovered piece (by any phone case ever made) broke after falling less than a foot onto a tupperware lid. Mind you I have a plexiglass cover and military rated drop case, no joke! And of course the self proclaimed genius's at the bar are unwilling as was corporate to help me out with a warrantied repair. Not sure how a 700$ product can be as fragile as a champagne flute.
Long story short I'm willing to pay my insurance cost, sell it at a loss and buy an android or samsung 8 just to not vote for these jerks with my dollar! As well I will never spend another cent on iTunes, apple or any affiliated product. YES I did drop it to be fair but if that is the quality I get for my money and flat out zero support. That apple has fallen far from this tree!!!

Apple security services failed to locate my stolen iPod but is succeeding in not allowing me to use my iPhone and MacBook Pro. Their lack of integrity and customer service is deplorable. I am being told it could take weeks to use programs and apps I have paid for. I have offered ID to prove my identity and they still won't assist. I have been on the phone for over 50 minutes waiting for customer service.

I purchased an app and it failed to work and when I called Apple they didn't help but kept mocking a nasty gay tone during conversation and then hang up on me wasting lots of time. Apple support has been doing this for so many times I had to start recording their conversation... and I recorded yesterday's arrant experience... I don't recommend this brand to anyone!!! It's potentially extinct!
Apple Tech Support Company Profile
Company Name:

Apple

Website:

http://www.apple.com/