Consumer Complaints and Reviews

So my iPhone and iPad are being used daily now for a looong time and I wanted to log into iTunes on my PC to try to buy a MP3. I couldn't remember my password so I clicked the link and couldn't understand what was happening or why at any point after that. I was taken to "account recovery". I knew my apple id but not my password, so it took me through some frustrating UI that didn't say too much about what was going on.
Then I proceeded to 1) enter my phone number which is setup for two factor authentication and 2) enter ALL of my credit card information. I thought well that's pretty secure. But then the foolishness begins. After receiving my "code" via 2-factor authentication on my iPhone where I am logged into iTunes -- and have a fingerprint id that works, I was sent an email to my email account on record to again confirm that it was me trying to change or reset my password. I gave pause and actually thought that something really really bad must have happened recently security-wise to this company who's software is routinely compromised.
I continued anyway and clicked the link to confirm my email. After doing this, there was a not very straightforward note about someone would send me instructions to recover my account – in a few days! What? I confirmed via 2-factor authentication on my iPhone, additionally verified my email address by clicking the link and additionally entered ALL of my credit card information and logged into my iPhone where iTunes works via fingerprint id (still) and you need a few days? What do you think the point of 2-factor authentication is? I'm trying to spend $1.29 on the iTunes store on my PC!
Then I noticed the email that Apple sent to my account to ask me to click on the link and the more I thought about it the sillier it seemed. Apple has real security issues and is compounding their issues themselves-- "An account recovery request for your Apple ID (**) was made near Redmond, WA on 05/08/2017 at 1:05 AM GMT. The contact phone number provided was **. If you made this request, click the confirmation link below to help Apple verify your identity. If you didn't make this request, you should cancel account recovery immediately." THANKS APPLE. It's good to know that if my Apple account and email were compromised I can count on you to send an email detailing what MY PHONE NUMBER IS. Can this process not be automated -- like everywhere else (Amazon, etc.) or are you just incompetent at automating such things?

Apple doesn't care about their customers, the agents are rude, condescending, and do not listen. As a long time Apple user, with multiple Apple products, I will seriously need to consider using different type of technology. They can't be trusted with your credit information. About a month ago, my apple ID for the app store was disabled, I thought nothing of it because I reverted back to my iPhone 5 because my iPhone 6 Plus broke. I was holding out for the next iPhone. Monday this week, I went reset my ID, and was told that I can't use my credit card, no reason why. I sent an inquiry as to why, over 48 hours later, I get an email saying it report fraudulent activity on my card, who reported it? It wasn't me nor my bank, my bank would have called me. I asked for details, they said, "You need to call." Fast forward to Saturday, I scheduled a call at 2:00PM, the Apple line hung up on me, and I called back and put on hold...
Apple claims that another person was using my card to make purchases but they couldn't tell me who, cause they were a victim too... How can someone that is using my card a victim? I was like, really, I have no purchases from Apple other than my monthly iCloud storage. They went on that my bank must have reported. I was like no, there have been no charges, and my bank would reach out to me. Then the agent went on to say nothing happened because they caught in time. Caught what in time? How would they know that I wouldn't authorize this person to use my credit card without asking me.
I asked, does Apple think it has any obligation to notify their customers that their account info was compromised? I was told "No, you are confusing us with your bank". Um no, you claim that you shut off my Apple ID because you thought that my account was compromised, and you claim that you caught in time. If you had information that I or my bank didn't have, you should at least have a message somewhere informing the user was shut off for potential fraudulent activity. The guy claims they don't have that info on file to do that... Really? You knew enough to shut off my Apple ID, and my Apple ID is my email address.
Long story short, I am pretty certain that Apple shut my ID off because of me using the iPhone 5, however, they won't admit it. They won't give me any information as to what happen with my credit card if something really happened, and now I need to cancel my credit card to get a new one based info provided to me by someone that lied a few times on the phone.
Apple should be ashamed of themselves. While they may not be under any legal responsibility to notify their customer, I would think they would had a civic obligation. I dragged my feet for four weeks on the Apple ID; however, if I knew right away about fraudulent activity, I would have taken action to protect my accounts that day. I am lucky every purchased is emailed to me, and I monitor my accounts, however, what if someone really had my credit card info, and Apple knew it, and they spent thousands of dollars? Apple still doesn't think they owe their customers appropriate notification.

I had to recover my account due to a password issue. It said it would take a few days when it was first initiated. It's been going on two weeks and I'm still locked out. I called customer support and was told that there is NO SET TIMEFRAME on how long it will take and there was nothing they could do. It takes however long it takes. This is the worst service I've ever experienced. Won't be using Apple again.

I've been trying to download new apps and update old ones for over a month now. I contacted Apple Support via chat to ask them what's going on with my account because every time I try to update, I'm told I need to update my billing info, and when I do, my card says declined. I asked the lady via chat what the issue was and she says she couldn't tell me because of privacy reasons but there was a charge for $1.99 on my account, but when I viewed my purchase history, I couldn't find anything. She says to enter a new credit card or purchase an iTunes card, so they can charge me money I assume, yet they can't tell me what's going on with my account.

I was in an accident recently and could not remember my log in information. It's now been 4 days and Apple has not assist me in resetting my password or log in. I now may have to drive to a retailer to get their assistance. Apple, you're a multi-billion $ company how about helping out the people that have been in your web of ** for many years instead of trolling for the new customers. Other carriers are starting to look a lot more attractive right now.
How do I know I can trust these reviews about Apple?
762,878 reviews on ConsumerAffairs are verified.
We require contact information to ensure our reviewers are real.
We use intelligent software that helps us maintain the integrity of reviews.
Our moderators read all reviews to verify quality and helpfulness.
For more information about reviews on ConsumerAffairs.com please visit our FAQ.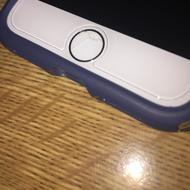 APPLE IS TERRIBLE IN QUALITY, SERVICE, AND LOST ALL INNOVATION. After 10+ year as an apple freak, starting with a g3 desktop I've hit the end of road with what once a top notch company. QUALITY AND SUPPORT OF THIS BLOODSUCKING CORP IS AT ALL TIME LOW. My brand new i7 (just 17 days old) home button, the only uncovered piece (by any phone case ever made) broke after falling less than a foot onto a tupperware lid. Mind you I have a plexiglass cover and military rated drop case, no joke! And of course the self proclaimed genius's at the bar are unwilling as was corporate to help me out with a warrantied repair. Not sure how a 700$ product can be as fragile as a champagne flute.
Long story short I'm willing to pay my insurance cost, sell it at a loss and buy an android or samsung 8 just to not vote for these jerks with my dollar! As well I will never spend another cent on iTunes, apple or any affiliated product. YES I did drop it to be fair but if that is the quality I get for my money and flat out zero support. That apple has fallen far from this tree!!!

Apple security services failed to locate my stolen iPod but is succeeding in not allowing me to use my iPhone and MacBook Pro. Their lack of integrity and customer service is deplorable. I am being told it could take weeks to use programs and apps I have paid for. I have offered ID to prove my identity and they still won't assist. I have been on the phone for over 50 minutes waiting for customer service.

I purchased an app and it failed to work and when I called Apple they didn't help but kept mocking a nasty gay tone during conversation and then hang up on me wasting lots of time. Apple support has been doing this for so many times I had to start recording their conversation... and I recorded yesterday's arrant experience... I don't recommend this brand to anyone!!! It's potentially extinct!

Having problems loading music from my Windows desktop to my iPad or to my iPhone. How hard can it be? Ten days ago I spent 1-1/2 hours on the phone with Apple support unsuccessfully trying to load music on to my iPad. I ran out of time, I had to catch a flight for vacation. This morning after 45 minutes with a tech fumbling around, I was transferred to a SENIOR technician. She spent 5 minutes or so before putting me on hold. Nine minutes later the call was disconnected.
I called back to Apple Care and after waiting on hold for 25 more minutes a new technician answers. Told the tech about my experience this morning - asked to speak to a senior tech again, waited an additional nineteen minutes. The senior tech asked me to do a upload - ok. Then she tells me she will have to schedule another time after the download is complete to help me with my music download. A total of 86 minutes wasted this morning just trying to download some music. Again how hard can it be?? I am more mad at myself for putting up with this APPLE propaganda crap for so long, than I am at APPLE. But to be clear Apple has really poor support. Time for a change.

I usually don't write reviews, but just want to warn anyone thinking the international guarantee provided by Apple means anything to them. I purchased an iPad pro in London in December 2016 when I was on a business travel. I presently work on an assignment in China. Unfortunately just after I left the UK I found the iPad was defective. A problem with the touchscreen not responding. I returned the iPad to the Apple store in Shanghai as soon as got back, trusting that the international warranty provided would cover this. After very long discussions the best the local store would offer to give me a refurbished iPad in exchange.
I wrote a letter to Apple's head office in the US. After 2 months I got a short standard reply letter telling me to contact the local support (which refused to honour the guarantee in the first instance). So dead end. So two lessons: 1. Apple has a serious issue with quality. This is not the first Apple product I buy that is defective. 2. Apple doesn't care about its customers. It is OK for them to sell a defective product and will at best give you a refurbished unit back in replacement for a unit that never worked. 3. The international warranty is a joke. I left the new iPad Pro in the Shanghai store, told them they can do whatever they want with it. I will never buy any Apple products again. Not for me, not for my kids, not for my future grandchildren. Actually that will save me a lot of money. At least I must thank Apple for that.

Apple India cheats their customers. I had problem in my iPhone speaker and given an authorized servicing center, phone was still under warranty and surprisingly, they charged 25000 to resolve minor speaker issue. They said there was scratch in camera lens so they could not repair speaker issue. I never complained about camera and it was working fine. Spent several hours in talking to different customer care executives and no resolution. Now, my phone is of no use, it is still hanging with service center. Apple India service is extremely fraudulent.

My 16-year old son changed his password for security purposes. The new password failed. He hadn't experienced this before and locked himself out. After waiting 2 weeks I contacted Apple Support. The first Senior Adviser instructed me to send a copy of the receipt and a serial number. She neglected to state that files cannot be sent without a Apple Id. She made arrangements to work on this on a Saturday and to call her. No one responded after 3 hours.
I called and spoke to a new Senior Advisor., uploaded the file and was told everything was good but that the department that fixes such things are not available on weekends. There was no confirmation or communication and I called the next day and spoke to a third Senior Adviser who said the problem could be fixed at an Apple Store and I should have been told about that. He said he would contact the store, an 80 mile round trip for me. There was no phone call, no arrangements for reactivating the phone. On Sunday an email was sent and the phone could be used but all contacts, music etc. was not available until they "finished".
Today, 3/21/2017, I spoke to another Senior Adviser (I am sent to different advisers, I didn't make random phone calls) and was informed that it is now 14 business days before the phone would have all features restored. That will be approximately 5 weeks. The music and apps on the phone are not Apple property and yet there is no way to access or use what has been paid for. Apple Care uses alternative explanations. They used to be a company that represented progress and innovation.

I called to get my security questions reset because I forgot them after 10 years and when I call they ask me if I know my security questions. No, I don't that's why I'm calling. Then they say maybe it's this - maybe it's that? I don't know, it's been 10 years and I'm putting in what I think it is and it's not working. Ok. So they are typing in on their side what they think it is or a combination of what I know it should be and they cannot figure it out either. They cannot verify your identity by address so that's out the window.
They ask for a credit card... And here we go again, it's 10 years down the line. Who is still going to have the same credit card or even credit card number? So I now have lost all of my stuff because they ask me to verify my security questions when I do not know. "Oh I'm sorry sir, please find that credit card and we can unlock it..." Sure thing, I'll go root around the dump looking for a black garbage bag that "could" have chopped up credit card information for myself.

I have been a loyal iPhone user for the past 12 years, until now! I recently updated my iPhone to the iPhone 7. Somehow in the process my updated profile had reverted to an old email address which I no longer had the password for and no longer remembered the security questions for. I called Apple Support the same day I purchased my phone to make them aware of the issue. I remained on the phone 4 hours trying to resolve my problem which they reassured me was not their fault. But since the only place I have a problem is signing into my Apple Account it cannot be an issue from Sprint. After 4 hours on Weds. the 1st I finally talk to a supervisor Ed who assured me he was dedicated to my case and issue (I have never heard from Ed since this phone call).
The next day several phone calls from me and not 1 returned by Apple and I am frustrated!!! But the wonderful Support Team of Apple does not understand that spending so much time on a phone trying to correct their problem while still trying to run my business is not only frustrating but since no one can seem to do anything about my problem it is a waste of my time! An exact week later I call again because no one had called me back as promised. I do talk to someone who again I had to explain my situation to instead of them actually reading my case file which if being written is lengthy. But of course she had not read my case and was leading a very frustrated customer through the same line of questions I had answered many times!!
Now through whatever manipulation they have done my sign in email address was again the same email address I had originally signed up with 12 years ago and still no way to sign in! So I call again today, 2 weeks after updating my phone, I call using the case number given me by Apple for my problem to be worked on and so the next person I talk to from Apple will know my situation, but the agent has not read my file and starts with the same line of questions I have answered many times before which should be in the file you should read before dealing with a frustrated customer. Still no call from my "dedicated person working my case," still not being able to sign in or use my account! 2 weeks to literally change an email address on my profile and it still has not happened! Apple you have lost a customer and his family for life!!

Me and my family are truly loyal to Apple. Unfortunately, one thing that I had experience today just changed my perspective about the company. So I bought iPhones 7plus for my parents as Christmas gift. A few days ago my mom told me her iPhone freezes (unresponsive). I was chatting with one of apple online advisors, we were trying to solve this problem but he wasn't being helpful at all. Suddenly in the middle of chatting the browser quit unexpectedly. When I tried to access the chatting again with my laptop, the 403 Forbidden error displays inside the browser window. I have a feeling that the advisor blocked me, as it works totally fine when I try to access the online chatting with my phone.

I contact Apple support because of a concern I had about requests on my iPhone for verification. After a wait, I was put through to a number that rang out. I was then unable to do anything to contact them to advise of this. What a joke.

Tech Support at Apple is worthless. I used Windows my whole life, and recently changed to a Macintosh system, THIS WAS A MISTAKE... Not only did I have to relearn everything about how to use a computer, but there are an insane amount of glitches and bugs in their applications. Case in point, I have been using TextEdit to record data that was cut and pasted from the internet, much like I used to use Notepad in Windows and at first it was just the same. Unfortunately, last week some time, Apple decided to upgrade my system from Sierra 10.12.2 to 10.12.3, and after that things went south.
Now when I cut and paste text from online, it adopts the font used on the web page and transfers that font to TextEdit whereas in the past the font remained consistent regardless of the font used on the site. This unbelievably frustrating and time consuming as I work from home online, and do not have the time to go through and word for word transpose everything I need to save to avoid the font being set differently. So, I tried to post in the forums, asking for advice, but like all things Apple, the community website has a ton of different requirements in order to post. As a result, I ended up having to contact "Support" (what a joke), to get some assistance.
The agent that I chatted with was named Jonathan, and suggested for me to create a new admin account and then log into it to see if it happened on the new account as well (it did). I did this, and after waiting the eternity it took for the Mac to log into the new account, I came back and Jonathan had ended the chat session because I had not responded for too long. Like he didn't know what I was doing (following his advice). So, I tried to start a new chat session, but it just hung there forever in an infinite loop and would never open a new chat window. As a result, I ended up calling support on the phone, ANOTHER MISTAKE. The phone agent could not answer anything and sounded as though she had the volume turn all the way down. I then went back to try and open a chat session again, and it was the same thing, INFINITE LOOP. I feel like I made a HUGE mistake getting a Mac, and now do not know how to get out of it!!

The back side of my Apple watch started falling off when connected to the charger. A clear defect in manufacturing. When I sent in the product to Apple Support, they refused the repair because there was a scratch in the glass screen. Apple Watch now useless after just a year. Customer satisfaction ZERO. Dear Apple, you have lost a customer for good!

I was using my ipad just last night and it was fine when I try to get on it would let get anything so I call the Apple people to asked help. The person told me that they could take the activation lock off without. They asked me to send a death certificate for mom and court document saying that I'm legal representative of the ipad and I try to the person that I'm legal representative of the ipad. The person told me that I have to court to get court documents saying that I'm legal representative if the ipad then the person don't even try to help me fix the ipad.

Very poor BAD service, hint my mac has 3 weeks warranty left. iMac been in for repair 2 times. First problem mac kept crashing. Also I reported SPARKS COMING FROM USB PORTS and you get a VERY HARSH STATIC SHOCK TO YOUR HAND. This happens not all of the time. Sorry. Yes constantly. Every time you insert USB stick or gamepad memory stick you see a spark.
Now that repair was sorted out, sort off, replaced hard drive, reinstall OS. SECOND REPAIR HDrive WENT DOWN again. REPORTED SPARK SHOCK, showing it head AGAIN when inserting USB device in to the USB port. Machine went back to Apple. This time they replaced the hard drive for SSD drive and they said they repaired screen. Again NOTHING FROM APPLE SENIOR SUPERVISOR TECH TO SAY ANYTHING REGARDING USB ISSUE. MACHINE comes back, now machine goes well... until start of January 2017 screens show patches of fuzzy. USB issue back again and constant power downs...
NOW for the apple support, get through to Apple, get put in touch with senior advisor, go through the motions, problems for mac, that supervisor he would get back in touch in 4 days. 6 days no call... back on to Apple another supervisor full of apologies, same issues discussed, again supervisor stated he would be in touch 3 days. 4 days go by no call. Now they said they're taking issue serious regarding USB, shock spark, etc. Now its time for the 3rd phone call. Nothing from the other 2 supervisors. This is number 3, this time I asked for management. NOT IN YOUR LIFETIME. ANOTHER SUPERVISOR, he states he will chase this up and he would phone the next day. No phone call.
1 email stating "Hi Steven, I can see David has taken some action on the account and resubmitted a form for the engineering team. I have asked him to contact you on this, as I am unsure whether he got in touch with you. Kind Regards, Trevor **. Mac Senior Advisor." They don't seem to like the idea of me requesting a replacement for my mac because of the USB fault that's been reported twice now 3. APPLE STOP LEAVING CUSTOMERS AT RISK.

I was experiencing a bothersome "report" that would pop up constantly -every 30-60 seconds on my computer. I could click "O/K" and go on, but the report returned again... and again... and... Call to the Apple Support team, spoke w/ Antuan, who was marvelous. I needed to update my 4 year old iMac! Antuan was polite, patient and very learned in the iMac and I followed his "red arrow" all over the computer screen for the deletion and update of the computer. Kudos and thank you to the Apple Team, specifically Antuan... the only reason I purchase Apple /Mac products for personal use is the tech Apple support available for prompt FIX of problems.

I tried to find information regarding battery replacement for my iPhone 6 since at about 2 years old it is now at about 52% battery life. I can find limited information online and needed to find out how to get service, so I called the local Apple Store. Ended up sitting on the phone for over 15 minutes and tried 3 more times with the non local line which had similar results before giving up. The available help from third party companies in this matter is substantial and I found quality companies eager to help get me a kit and learn how to safely replace the battery on my own so I guess that is the direction I will go.

My mini iPad Safari was frozen and I couldn't access with a red film over my screen and a (844) 480-0876 must call Apple to remove virus. I called number after trying to fix it myself to no avail. The first person to answer started her first sentence with, "you must pay $40." When I questioned and who are they, and why do I even have a virus if Apple is a product mainly focus of protecting you from them... She snapped at me and HUNG UP!!! I called back, supervisor (claimed to be Brian **) that I requested to speak with was nice enough and said to wait they'll fix it... beep beep beep!! Cut off!!
Called again and explained what happened again!! Person said "ok so are you going to pay now!?!?" I said "no!" He said "then why are you calling me!!!" And HUNG UP!!! Called again. Lisa answered and said "well if you're not happy take it to an Apple Store near you." I said I need a supervisor and her answer was "AGAIN!?!! you want a supervisor AGAIN!!!" I'm still speechless over this treatment! I've been in customer service for over 20 yrs!!! These people should be fired!!! Finally Dereck supervisor helped me and was nice!!! But I wonder how I can get a complaint to the right people to have something done about this incident!

For the last 20 years I have been a consumer of Apple products. I purchased my first Apple desktop for over $10,000 in the early 90's. I have had an iPhone since 2008. I would like to state that I have never worked for Apple, I am only a consumer, and only understand the business of Apple as a consumer. Last year I decided to purchase a friend of a friend's iPhone 6S that was seven months old as he was upgrading to the 7. Before purchasing I was advised the iPhone had Apple Care. We called the Apple customer service to verify his phone and that the iPhone 6S that I was purchasing had Apple Care. The Apple agent verified the iPhone condition and that the iPhone had Apple Care until February 2017.
As the consumer I understood Apple Care to be coverage of your phone for damages to the phone. I dropped my phone and the screen was cracked. In early December I went to the Apple store, and they told me my options based on my Apple care of $39 to replace my screen or $129 to replace my phone. As my coverage date was in February 2017 there was not urgency for repair. In December before the holidays, I made an appointment to meet with an Apple genius to get my phone assessed. I expressed that I have been having the following problems: The screen was cracked, the photo button was sticking, the iPhone charger when plugged into my Mac Book air would vibrate constantly.
The genius looked at my APN and advised that my coverage was only for Apple Care and would be $169 for a screen and $469 for a new iPhone. I advised that was different from what I was told before. He checked my account and said there was nothing confirmed before. As the customer he was right and I was wrong is what he was saying.
He then advised that I only had basic Apple Care and that I should have gotten Apple Care plus which I knew nothing about. Prior to my appointment with the Genius department not one person I spoke with at Apple told me about Apple Care Plus. So I googled Apple Care and Apple Care plus and could not find a comparison online. I advised this to the Genius, he said Google is not an authorized Apple website. The Genius then took control of my computer to show me the comparison on the Apple website. The page the Genius took me compared Apple Care plus and out of warranty coverage. I told him this was not a comparison of Apple Care and Apple Care plus, it was a different language. He said my phone is not covered as I did not have Apple Care plus. Again the genius wanted to prove he was right and I the customer was wrong.
He then told me I only have a warranty on my software until February 2017 not Apple Care, but he continued to call the warranty Apple Care. I told him this is a misrepresentation and poor communication. This is when he got feed up and said he would have someone else talk to me. Again saying he was right and I was wrong.
The next genius came over very confrontational as she had spoke to the prior genius about my frustration, she came over very combative, hoping to one up me. I expressed my frustration about the poor communication and misrepresentation. She told me with authority that my phone had only Apple Care and not Apple Care plus. I requested she print out my purchase receipt and show me where my iPhone stated that it was Apple Care not Apple Care plus. Which she did and then she advised the phone did not have apple care, only a warranty on software until February 2017. I expressed my frustration as a consumer with the poor communication and misrepresentation from Apple customer service and the genius department labeling my phone as having Apple Care when in fact it did not have any Apple Care, only a warranty.
As a customer, I would appreciate if Apple representatives would speak a common language that is understood by all. This poor choice of language leaves the customer confused, baffled, and disappointed. No one wins, as we all leave unhappy. In addition, my other iPhone issues were never addressed. I the customer left very disappointed and frustrated at my experience with Apple, as the information was a misrepresentation of Apple Care and the Warranty, the agents were not authentic, genuine and transparent with information. It was a battle for them to be right and for me to be wrong which is not the Apple I have supported for over 20 years. I would appreciate if Apple would address the misrepresentation and customer treatment, as I do not believe this represents Apple's values, vision, and/or mission statement. Thanks for your immediate reply.

Here's Apple's response (third try) to get my HANDICAPPED son's iPad unlocked. Every time I have sent what they requested; the requirement changed and they demanded something different! Last week they said an email from Walmart with the sales date, price, product would be sufficient. Once I came up with that... suddenly only an original receipt will do. Make Apple sorry they can't cooperate and help my son. Share the crap out of this.
"Hi Teresa, Thanks for contacting us. We received your information, but we couldn't complete your unlock request for Find My iPhone. Product: IPAD MINI WI-FI 16GB WHITE-USA. Serial number: **. We need the original sales receipt to show proof of purchase of the product. To be considered valid, the receipt must include this information: 1. Resellers name, address, and phone number or website URL, 2. Date of purchase when the product was originally sold, 3. Itemized product information, including price and product serial number." Now remember I sent an email to them from Walmart with ALL the information requested. I have been dealing with this nonsense for three months!

I waited for about 30 mins today morning waiting for an executive to help and gave up and after 2 hours trying now and again it's been more than 30 mins. I really doubt if there is any customer support department on call that really exists with Apple. Worst customer experience I have had today.

On Christmas Day my iPad, iPhone and Apple TV all quit working, displaying message "failed to verify". Called tech support, and after 4 hours of troubleshooting, was told it was being escalated, and to expect callback within 24 hours. After 28 hours, with NO callback, I called them. Another 3 hours of troubleshooting, then told they were referring to Engineering, and to expect a call back within 24 hours. After NO call back, I called them, to be told, "no news". This repeated every day for 9 days...! Still NO call back! No iPad, no iPhone, no Apple TV... Still waiting...

I should have learned by now that when a tech support agent asks whether he or she can call you back, that person never does -- It's simply a way to get off the phone with you. I called Apple support at 7:58 tonight. After waiting on hold for 39 minutes, a woman answered (I believe her name was Stephanie). After I told her my problem, without complaint, and as nicely as I could (I needed my password changed; I couldn't order anything on iTunes or download any apps, and the online problem-solving system had already left me waiting, without responding to me, for 12 days), she told me that her computer froze up and asked me whether she could call me back in a few minutes. I said, "Of course, but please, please do, because I was already on hold for so long." She nicely said she would, and now it's been 40 minutes and I've wasted an hour and a half trying to do something that I have to imagine is quite simple.
At any rate, I love the comfort of the iPhone (I have had an iPhone for at least 10 years). The fact that I understand how to operate the phone has kept me with Apple for a long time. But, since I'm due for a new phone, I think it's time to switch brands. Just a warning to all who are there to listen: If you want a phone with good tech support, don't choose an Apple, don't get an iPhone, don't get stuck using iTunes.

I am now on day 13 of being locked out of my iPhone. My Apple ID account is in Recovery Mode, so Apple has my phone under siege and is treating me like a criminal. Without the Apple ID, a customer's device is unusable. Apple's website says, "Account recovery is designed to get you back into your account as quickly as possible while denying access to anyone who might be pretending to be you. It might take a few days—or longer—depending on the account information you can provide to verify your identity."
Although Apple Inc. is a global leader in technology, their system has a huge flaw that ends up with customers being left frustrated. Billions of people use iPhones, iPads, etc. Just because the Apple Corporation is a popular and successful company, they should not be allowed to hold people's devices hostage and treat customers like manipulative fraudsters or criminals when their Apple ID account is inaccessible. I went to get a password reset and then found out that getting back into my phone would be very challenging. The security that Apple has built to protect customers, creates a problem for customers, who honestly get booted out of their Apple ID account. I'm left very frustrated.
My problem started 13 days ago, when I woke up and attempted to check the messages on my phone. My phone had restarted itself and greeted me with the message, "iPhone requires your passcode after restarting." I typed in my four-digit code to be met with an Activation Lock screen that required my Apple ID and password. I typed in my password: or at least what I thought I remembered was my password. It didn't like the password that I typed. I tried again because on a little iPhone screen, with my chubby fingers, it is easy to fumble letters. Still not being let in, I had to turn to my laptop. After attempting on my laptop, it became obvious that I would need to click the "forgot password" link. That would prove to be no simple task.
First, Apple wanted to text a code to my phone, which I am locked out of. Then I discovered that Apple's definition of a "trusted device" is another Apple product. Well, I trust my laptop and android tablet, too. Apple has two email addresses for me, which are tied to that ID. However, apparently, they can't just send me a link to click on to authorize a new password. Well, here I sit 13 days later with no cell phone. I am still paying T-Mobile for service that I'm not able to get on the phone that I paid for. My complaint – my $600 iPhone is useless – I cannot use the simplest features, like the flashlight. I sit here with my original paperwork, receipt, and picture ID. The company won't let me prove that I own this phone. Apple will not let me use it. T-Mobile says they can't unlock it because Apple doesn't authorize them to. I would gladly make a new Apple ID; if only I could get the phone unlocked.
The support that Apple offers is of no use. I've had three phone sessions and one online chat session. Customer service associates can't help. They simply don't have the training or (apparently) lack access to see my account and tell me what the status of the recovery is. No one knows what is actually going on. They go through the beginning of their scripted response each time, trying to get me to do the same things that I have already done. My account is already in recovery mode; please do not send me to iforgot.apple.com again. I have already been through that and provided the required information. Tell me where I am at in the process. How much longer, realistically, will it take? Why am I still sitting here two weeks later with no access to my phone?
Apple's website says, "Go to iforgot.apple.com and check the status of your request. If you can provide additional account information such as credit card details, you might be able to shorten the account recovery period, or even regain access immediately." Not so much. There is not much information about status. Why does it take so long? If it is an automated process, why should it take weeks or months? I have been stuck here in limbo for 13 days. I've read complaints online from people who have been like this for 21 days, four weeks, and eight weeks. Why? This takes me back to my last point about communicating with people about the process.
Apparently, at the root of this is the find my iPhone function. I thought it was neat… at first. You can click and Apple shows you on a map, where your phone is. Did I leave it at work? In the car? Let's see, oh it is somewhere in my house! Well, the function forever links this phone to the Apple ID that I do not have access to, and no one will allow me to get into my phone at all. Two-factor authentication – I have no idea what this means. It was promoted to me as something to keep my account secure. Described by Apple – "Two-factor authentication is an extra layer of security for your Apple ID designed to ensure that you're the only person who can access your account, even if someone knows your password."
A good thing, right? Nothing ever stated that getting a password reset would be a pain in the behind and take an absurd amount of time, while locking me out of using my device in any manner. If it had been clearly communicated what this was I would have made sure not to have this function activated. I still do not know what this entails, all I know this seems to prolong getting my account back. Now it's just an expensive piece of junk sitting here. I have the original receipt with the serial number, my phone with the serial number, picture id – why can't someone in an Apple store verify that I'm legit and unlock the phone?
I am being treated like a criminal. A forgetful person? Maybe. However, from what I'm reading online, I'm no different from many other people. With the billions of people using Apple devices, there are many people in my position. So why does getting a password to my account have to be so painful and frustrating. Why can't Apple communicate the process a little better? Why won't anyone tell me what's going on with my account? When will I have access? What is the issue with establishing ownership of my phone? Thanks Apple! After this, I don't want any Apple products. I've learned the hard way that Apple has too much control. As in, they shouldn't have the ability to lock people completely out of their device.

I spent 3 hours on waiting to chat Apple support with 5 tabs and I got nothing. My phone wouldn't work and I was having a mental breakdown. I was in tears and praying to the universe that Apple support would help me, but after 3 hours I gave up. The worst service because there was no service. I had to work soon, and I needed my phone. I was very lucky that a friend let me borrow theirs. Apple support needs to get things in order and actually do their job for once. I wasted 3 hours of my life. My phone still doesn't work and I don't have time to try again. If I could rate it with no stars I would.
Apple Tech Support Company Profile
Company Name:

Apple

Website:

http://www.apple.com/