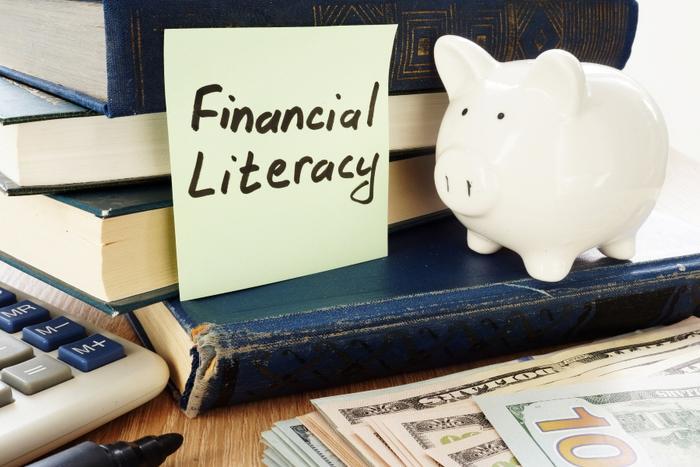 A new study shows that a whopping 86 percent of Americans believe that financial education classes should be mandatory for every student before they graduate high school -- further proof that managing money is a major concern for many of today's college students.
The study conducted by research firm Ipsos in partnership with COUNTRY Financial uncovered some interesting statistics:
The majority -- 53 percent -- of both parents of college-aged children and Americans say they never received any type of financial education in either K-12 or college.

Only 15 percent of Americans say they feel "very prepared" to manage their finances once they left college and began adulthood. 

Sixty-one percent of respondents regard their parents as a significant influencer in shaping the way they manage their finances. However, parents admit that they lack confidence in their own financial literacy, with 46 percent giving their level of financial proficiency a grade of C or lower.
Parents are the #1 go-to source for advice. Study participants said that they pick parents (32 percent) over a partner/spouse (16 percent), financial advisor (12 percent), internet sources like sites and blogs (12 percent), or school classes (8 percent) as the resource they turn to the most to learn about financial management.
Parents still lack confidence in planning for retirement (61 percent), taking out and paying off student loans (55 percent), managing a 401(k) (53 percent), or the confidence they feel is necessary to invest in the stock market (33 percent).
"Parents have the benefit of having real-life experience that has helped them to sharpen their personal finance skills, but most are not going to be experts in every topic," said Tim Harris, Executive Vice President at COUNTRY Financial. "Whether you're a parent or not, it's important to educate yourself in all of the ways finance affects your life, from the day-to-day management of budgets and loans, to planning for the future. Consider consulting with a financial expert who can build your confidence and help to fill in those gaps."
This study has confirmation from other surveys, as well. According to Sallie Mae's 2019 report entitled Majoring in Money, 70 percent of college grads say they learned their financial skills from their parents. 
"College students often think that financial purchases or goals are beyond their reach," Sallie Mae's Rick Castellano told ConsumerAffairs, "but they need to understand that consistent saving, budgeting and investing make larger financial goals attainable and how essential good credit is for big "adult" purchases, like getting a car loan, a mortgage or even a first apartment. Parents have to start those financial conversations early and have them often."
Times have changed
College educations were much more affordable for baby boomers and their parents. In 1968, it only cost $1,760 to go to Harvard, whereas today's tuition is $46,340. Things were even more affordable at state colleges back in the day, especially for residents. To go to the University of Missouri in 1975, tuition was $500 for in-staters. Today, it's $10,160 for residents and $25,351 for out-of-staters.
Were the parents of baby boomers just as financially illiterate as the ones in today's world, or was it not that large of a problem in the 60s and 70s since the cost of education was, comparatively, much lower?
"I think both of those statements are correct," Jeremy Sickles of Lifetime Wealth Strategies told ConsumerAffairs. "The parents of boomers had less information at their fingertips than we do today. This information is without a doubt helpful but it can also be overwhelming to sift through.  There is also no denying that the cost of education today has grown substantially which complicates the process."
How can parents and students become more financially savvy?
If parents and students looked at themselves in the mirror, what would their financial confessions look like? One thing that keeps them from a public admission of financial illiteracy is the stigma involved.
"Most financial mistakes could be prevented if people simply knew more about finances and how to manage their money. Start changing the stigma of financial discussions by having them with your children on an age-appropriate level," Leslie Tayne, Founder and Head Attorney at Tayne Law Group, told ConsumerAffairs.
"These days, with the complexities of managing so many expenses and opportunities to invest, it's important to start early in learning how money works and what tools will work for your individual goals. Educate yourself on financial lingo regarding credit and debt, and you'll be more familiar with the language and terminology to feel more comfortable talking about it."
The smart move is getting out in front of the situation before actually signing a loan commitment. Sickles notes that many parents don't consult a financial advisor before signing paperwork.
"I do see parents seeking out advice from the resources available at the college, but rarely do I ever hear of a client seeking out advice from a financial advisor. However, there are plenty of times clients come to us after the fact," he said.