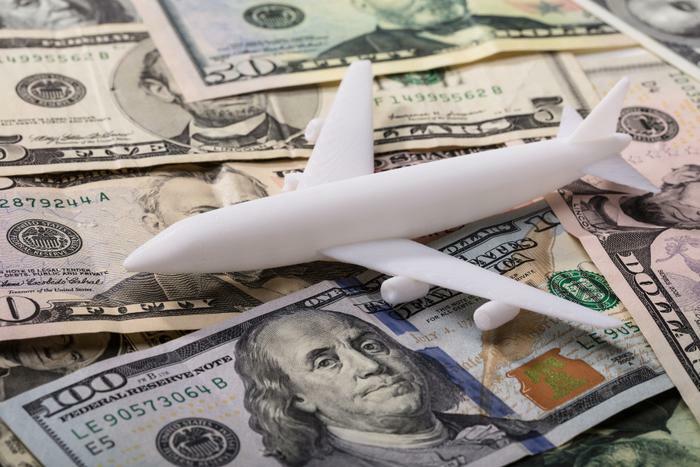 Inflation may be creeping in on almost everything a consumer buys, but a new analysis of departure cities shows that travelers who are willing to shift their plans a bit can still find a good deal.
While airfares plunged when travelers decided to stay close to home during the pandemic, a new study from ValuePenguin reveals that fares remain low at 98% of the U.S.' largest airports. 
Where the deals are
In the researcher's estimation, the two airports with the steepest price cuts are Newark Liberty International Airport in New Jersey and Pensacola International Airport in Florida. Flying out of either airport costs 30% less than it did before the pandemic.
To confirm that, ConsumerAffairs did a price comparison of its own by using Newark to Tampa vs. New York's LaGuardia to Tampa. The results show that ValuePenguin is spot on. A flight from Newark to Tampa on Spirit could be had for $58 roundtrip, while flying out of LaGuardia was a smidge more expensive at $62. The difference in fares starts to widen a bit for flights that go further west to, say, San Francisco or San Diego.
As for flying out of Pensacola, ConsumerAffairs found decent airfares of $264 round trip to Boston, $134 to Dallas/Ft. Worth, and $220 round trip to Salt Lake City.
However, there are two things ConsumerAffairs discovered that might not make those seemingly great fares all that good. The first is the length of flights since cheaper fares often required more stops and layovers. The second is baggage and seat selection; adding those options makes fares rise incrementally.
This could change
Sophia Mendel, a ValuePenguin credit cards and travel rewards writer, suggests that these fares might be good at the moment. However, as mask restrictions ease and the Omicron variant starts a downward turn, more people will likely return to the skies and prices will go back up. Unfortunately, those prices will likely keep rising for the remainder of 2022.
"Fully vaccinated and boosted travelers who take the necessary precautions tend to feel that the risk of contracting COVID-19 while traveling is lower, and are therefore more comfortable flying," Mendel said.
Mendel pointed out that two markets are already above pre-pandemic prices – Hawaii's Kahului and Ellison Onizuka Kona International Airport in Keahole. Other airports are starting to move quickly towards 2019 fares, including New Mexico's Albuquerque International Sunport, Wisconsin's Dane County Regional, and New York's Greater Rochester International.