The front driver-side airbag could rupture
04/12/2018
|
ConsumerAffairs


Mercedes-Benz USA (MBUSA) is recalling 57 model year 2018 AMG GT, AMG GT C, GLC43 AMG 4Matic, GLC300, GLC300 4Matic and GLC350e 4Matic vehicles.
The housing for the front driver-side airbag inflator may have been made with defective steel.
In the event of an airbag deployment, the defective steel may cause the inflator to improperly inflate the driver-side air bag and potentially rupture, resulting in serious injury or death to the driver or occupants.
MBUSA will notify ow...
More
The front seat seatbacks may not lock properly
04/11/2018
|
ConsumerAffairs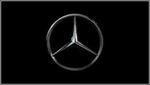 Mercedes-Benz USA (MBUSA) is recalling 3,088 model year 2017-2018 C43 AMG 4Matic Coupes, C300 Coupes, C300 4Matic Coupes, C300 4Matic Cabriolets, C300 Cabriolets, C43 AMG 4Matic Cabriolets and C63S AMG Cabriolets; model year 2017 C63 AMG Cabriolets, C63S AMG Coupes and C63 AMG Coupes; and model year 2018 E400 Coupes and E400 4Matic Coupes.
The seatbacks of the front seats may not properly lock on the right side of the seat.
As a result, the seatbacks may fold forward, inc...
More
Sort By