Consumer Complaints and Reviews

A faulty plumbing pipe leaked and caused water damage to the downstairs ceiling. I filed a claim and the next day the restoration company was at my door prepared to mitigate the problem. A few days later the machines were hauled away. They ripped out a large section of drywall in the kitchens ceiling. A few more days went by and hadn't hear anything. Finally I called Geico Homesite and informed them that I needed an adjuster to come out and write up the damage for and estimate. The adjuster came out and appraised the damage. Two weeks passed and I did not hear anything. I received two letters from Geico Homesite telling me they received my claim and they were working on finalizing the claim once they received the contractors estimate.
After another two weeks, I didn't hear back from them. I finally called and got ahold of the claims adjuster. He apologized and explained he was in a training conference in Boston. He said he looked up my claim, but stated he hadn't received the report from the contractor. After two days of not getting an update, I emailed and called my claim adjuster and he ignored my calls and emails. I called Geico Homesite customer service and asked to speak to an adjuster who can give me information about the status of my claim. I asked for a supervisor and the customer service lady said the supervisors were also at the conference. Then she gave me attitude and asked me what I wanted her to do when all the adjusters and supervisors were at the conference.
So basically, all the claims are on standstill and nothing is getting done. Meanwhile, a large section of drywall is missing downstairs in my kitchen. This is bad business practice. Customer claims should not sit for weeks and not have anyone to answer their questions or push their claims forward. As soon as they finalized my claim, I will cancel my policy because this is crappy business. Geico Insurance should evaluate Homesite's business practices and these complaints if they are going continue to partner with them.

I was living in a townhouse. The building had four units and my unit was the end unit. Each unit had three bathrooms, two upstairs and one downstairs. On 5/13/2015 while I was out of town I received a call from my daughter saying that water was coming out the front door of my townhouse. I immediately left and drove home (2 1/2 hours) to find sewage covering the entire lower portion of my townhouse and leaking out the front door to the street. Each time any of the other three units flushed one of their three toilets, sewage would back up into my unit. Sewage was continuously coming up and out of my downstairs toilet to the point of covering my entire first floor and running out the front door. After shutting the water off for the entire building, I contacted Progressive Homesite Insurance that night and they agreed to have an adjuster come see me the next day.
It is now November 1, 2016, one year eight months, nine adjusters, three moves, lost my home and much of my contents later and Progressive homesite is now telling me I am not going to be paid for my contents that I lost. Everyone of the adjusters I have had, has quit, moved to another position or been terminated. The left hand never knows what the right hand is doing or has done and the process starts again.
The contractors that did the repairs on my home had sent detailed pictures of all damages as well as pictures of all my damaged belongings, itemized bills and statements. Progressive Homesite agreed from the beginning that it was not safe for me or my pets to stay in the home. They then sent me a check and said the check was to cover some of my expenses. A week or so later they told me that the check was suppose to go to the contractors doing the repairs on the house and that I had to rectify their mistake. Since I had not spend much of the check I paid the contractors much of what was owed to them.
It seems every time I talked to Progressive Homesite there was a new agent handling my case and of course did not know what had happened or at what point we were at or what to do next. One time I was told that there were four different claims going and that two of the claims should not be, so they were going to eliminate them and that I would a new claim number. Needless to say I was confused!
After several agents later I was able to get the contractors paid and back on track. In the meantime, four months later I did receive a small check for the boarding of my three dogs (forget the cat and my birds) and for some of the expenses that I had incurred. I ended up having to stay with friends or family,
boarding my pets when and where I could, putting most of my belongings in storage and continue to work fulltime in a town that was 75 miles from my home. Plus, every time I would contact Progressive Homesite to discuss the status of my claim I would have a different adjuster and would have to start all over again. One time I called and the adjuster I had at that time stated to me, "I am looking at the information and pictures you have sent us and we should have settlement check in the mail within a couple of days."
The next time I spoke to Progressive Homesite, two to three weeks later I was told that they had received no pictures and I need to submit the list of items, pictures and proof of purchase again. What the... In February 2016 I was told this case should be completed and settled soon... A check was finally sent to me in June. It was for two thousand three hundred dollars and it was made out to me and the previous mortgage company. I called Progressive Homesite to ask why a two party check was sent. I was told the check was for items in the home that were fixtures in the home, like the appliances and fixtures that came with the home (for example the refrigerator).
I explained to them that I had bought the refrigerator myself and the mortgage company had nothing to do with it and that the mortgage company has already been paid off and the home sold. I am the only one that has not been paid for my losses. They told me to prove it, so I contacted the appliance store I purchased the refrigerator from, explained to them the situation and they faxed and emailed a copy of my bill of sale to Progressive Homesite. Well that was (is) not good enough for them. Because the bill of sale only had the model number and the brand name (Frigidaire) on the bill, the bill did not say REFRIGERATOR on it. Progressive Homesite said "How do we know this is a refrigerator or something else?"
At this point I would love to find an attorney that I could afford to take this case on. One would think I was asking for a million dollars or something instead of what I had been paying for the past ten years. All I wanted was to return to the lifestyle and/or close to the place I was at when this accident occurred. Progressive Homesite has put me through so much and caused me so much grief I don't think I will ever be right or even near where I was before this happened. PLEASE BEWARE OF PROGRESSIVE HOMESITE!!!

In April of this year I found out that Homesite Insurance was deducting money from my bank for property that was sold in October of 2013. They took money from November of 2013 until April 1st of 2016. I have submitted my tax return for 2013 and they wanted more documentation. I sent a copy of the sale of the house and that wasn't enough. I was promised return call that never happened. I was told that the documents I sent were never received. But when I questioned them about it they managed to find them. I have had nothing but runarounds since I tried to get my money back. I am beginning to understand why this company has such a poor rating. I was promised a return call. If no results I will file a complaint with the state insurance commission. These bums are corrupt!

Because I'm in day 4 of Hurricane Matthew with nothing but a weak internet signal, I thought I would share about how Lisa (?) from Ohio helped me. I really wish I had gotten her name and spoke to her supervisor. I will admit that I was really pissy. I pay renters insurance and want SOMEONE to tell me what is covered. She was the second person I spoke to. Honestly, I wanted to rain fire on someone because we've been without power and water since Saturday and they are expecting it to be put a week. I tried to fight it, but she worked her magic on me. I felt that she really cared and worked very quickly and diligently to have a claims adjuster call us. I really didn't want to warm up. I wanted to yell at someone for being incompetent... but I couldn't.
She truly was compassionate, and I feel that she is just genuinely that way. Homesite is lucky to have an employee like that because patience and understanding is NOT something you can teach someone. I know they are getting thousands of calls due to Matthew, but I hope that they recognize the people who are truly care about their customers.

Stay away from these crooks. I would give them no stars, if I could. We bought a home 3 yrs. ago and chose Progressive-multi policies... Homesite underwrites Progressive home insurance policies. We have been paying around $750 a year, with small declines in the rate. Well, this year, we were slammed with a raise of $400 on the year!! No notice, nothing. Just took it out of our escrow account. We've had no claims. Nothing has changed. Our credit scores are very high. Our monthly finances and now our escrow account is in jeopardy! Stay away from these crooks people! They'll give you a great rate initially and then when you least expect it, they'll burn you good, with no notice! And, guess what they advised to solve this problem?
Have my husband get a new policy and rate and pay out of our pocket for it, then close the old policy (which I initiated, so I'm the primary), and wait for a refund from the old policy to offset our out-of-pocket expenses on the new policies? Why? Three years later, they'll just screw us again! Stay away folks–initial low rates not worth the drama. Trust me.
How do I know I can trust these reviews about Homesite Insurance?
668,037 reviews on ConsumerAffairs are verified.
We require contact information to ensure our reviewers are real.
We use intelligent software that helps us maintain the integrity of reviews.
Our moderators read all reviews to verify quality and helpfulness.
For more information about reviews on ConsumerAffairs.com please visit our FAQ.

I took out insurance on my home, which was valued for approximately $63,000. My insurance with Homesite was over $1500 a year. Never filed a claim, just very expensive. So I cancelled it around the 15th. As of today, September 28, 2016, I still have not received my refund. So I emailed them about it. They responded a couple of days later stating that they send out refunds 15 days after cancellation and I will be receiving mine soon. They couldn't even give me a date. I do not understand why I have to wait 15 days before receiving my money. All I want is my money so I can be done with these people for good. I'm also cancelling my insurance with Geico, after being with them for years. I will be contacting them again tomorrow to find out why I haven't received my refund yet. Please do not do business with these people. I am currently paying under half of what I was with Homesite. Thank you Lord for options!

Due to the August 2016 flooding in Louisiana, we had flood damage to a utility room, garage & RV barn. We have paid approximately $4,500 from 1/2011 to present. The adjustor came to assess the damage & the first thing he said is that the utility room & attached garage are not covered. These are on a concrete slab which is the first floor of a 2 story residence. They will, however, cover the detached RV barn which was not built until 2014 for 10% of the $250,000 policy limits. I have filed a complaint with the Louisiana Insurance Commissioner and will contact an attorney tomorrow for further direction in dealing with this insurance company fraud against a policyholder.

Please do not use Homesite - what a scam. We retired and bought a home in the country. Being signed up with Geico for car insurance, we figured it would be good to stay with their company homesite for homeowners insurance. Well to our dismay, we were so disappointed in the service. The adjuster out, took pictures of the flooded basement and send us spreadsheet, and my husband and I took more picture of everything that was damaged, things that were irreplaceable, collector items, classic books, and artifacts from our 30 years of traveling.
Well everything came out to about 12,000, and they sent us a check for 350.00, and said we can be reimbursed if we buy all the lost item and send them the receipts!!! I could not believe what were the pictures for? What is insurance for? It would take us many years being on a fixed income to replace our losses and some items you can't replace. Homesite should be shut down. They take your money and give you nothing when you lose your valuables. Homesite is a done deal for us.

Just a heads up to anyone looking to get Home/Renter's Insurance from Progressive (underwritten by Homesite Insurance). Save yourself the time and trouble and avoid this company at all costs. I've never had any issues with Progressive on my auto, but the one time I needed to file a claim on my Renter's Insurance and their "devaluation tool" rendered our claim useless.
Long story short, we had a lightning surge that left us with $2200 worth of electronics damage. After filing our claim and submitting a dozen pictures and proof of purchase amounts, they responded 48 hours later, saying that our items have devalued by $1600, leaving us with $600 value in replacement/repairs which, ironically, is lower than our deductible. I honestly feel like this is a legal scam operation - giving you the "idea" of insurance, while not actually providing any coverage.

Neighbor's washing machine exploded and flooded my garage and part of my kitchen on April 1st. Contacted Homesite Insurance, A PROGRESSIVE COMPANY and started a claim for damages. DOUG ** was assigned the claim as my adjuster. His smooth Texas style and accent was supposed to lull me into happiness. He reassured me that his 30 years of experience as an adjuster would make this claim move easily. He told me that I need to get an Angie's List subscription and find local contractors to deal with repairs and the damage. I went out, found several contractors, took the time off of work, had them come provide estimates, sent these to DOUG at HOMESITE, A PROGRESS COMPANY and was told to go ahead and start the repairs.
They sent a check for the ServiceMaster crew that arrived to do initial destruction and drying of water damage. Then they sent another check to me. They told that the funds were incorrect so I returned the uncashed checks to HOMESITE, A PROGRESSIVE COMPANY. A bill was received from Service Master and I immediately paid it as it arrived 30 days late and had extra fees attached to it. HOMESITE, A PROGRESSIVE COMPANY did not pay them and expected me to pay out of pocket.
The contractor that I selected to do the repairs did the work on the damage and when the work was completed, I paid them for their work. During this time, DOUG **, disappeared and was no longer handling my claim. I was then told that BOBBY ** was the new adjuster. He reviewed the materials submitted concerning this claim. I had additional damage to claim that was identified after the initial assessment. I was told provide an estimate which was done. I was told go ahead and do the work. After the work was completed, I again paid the contractor. BOBBY **, adjuster for HOMESITE INSURANCE, A PROGRESSIVE COMPANY, cut a check to Service Master for their water mitigation work and he also cut me a check for the initial costs. He finally cut a check for personal property that was lost in this claim.
I submitted a final invoice for the last work that needed to be accomplished and DEBORAH **, CLAIMS ADJUSTER FOR HOMESITE INSURANCE, A PROGRESSIVE COMPANY sent me a reply stating that I had been overpaid for this claim and that I owe them $217.17. I explained to her that this work was identified after the original damage was assessed. She did not care that I have already paid $500 dollar deductible and had "DEPRECIATION" withheld from what I am owed. Now I have Martia **, Recoverable Depreciation Associate, requesting photographs and estimates and information concerning the last work accomplished. There is some subrogation company involved with the claim and even with all of these people here to make my claim as efficient as possible, NO ONE IS REPLYING TO EMAILS, CALLS OR ATTEMPTS AT COMMUNICATION.
At this point, I have no other recourse other than seeking legal representation and suing HOMESITE INSURANCE, A PROGRESSIVE COMPANY for failure to do what they are supposed to do. I am still almost $2000 out of pocket into this claim and no relief in sight. As soon as this gets resolved, I intend to move my 2 cars, motorcycle and house away from the PROGRESSIVE FAMILY OF INSURANCES due to their lousy customer support. My advice to anyone considering insurance with the PROGRESSIVE FAMILY OF INSURANCES is to look elsewhere. It is true, you get what you pay for. Cheap gets crap service.

I refi'd my house and needed homeowner's ins. I went ahead and got it through Progressive/Homesite since I had been a longtime Progressive Auto client and always had a great experience. I was expecting the same fantastic service from Homesite. I obtained the homeowners coverage on Jan '15. It's now July '16 and I find out from my mortgage company that I don't have homeowners ins.
After calling Homesite, a very non customer friendly person answered and told my policy was cancelled in Feb '15 (a month after getting coverage) because an inspector noticed I had missing shingles. They claim to have sent me snail mail about it, but I probably mistook it for junk mail and never looked at it. They never bothered to email or call. Thankfully I didn't need this policy in the past year because I would have been stuck out. So now I have over a year of lapse in ins. Unfortunately, after 7 years, I'm leaving Progressive Auto because of this. They need to hold their partners accountable to the same standards as their own. Reading the other comments on here, it sounds like I'm not alone. You may pay a little more somewhere else, but you'll be treated a lot better.

I signed on to Homesite through a bundle package offered by Progressive (Auto) Insurance. My service and experience through Progressive was always great. No complaints there, but my experience with Homesite Insurance was horrible! The first year, my policy was fine, began around $780 per year. The next year, it was jacked to $998, just because. The third year, I had two small claims that totalled to under $1500 for both claims. They then jacked my coverage to $2400 per yr! I've read other reviews that have said that they never want to pay a claim. I'd say they'll pay it but will basically make you pay it back so that for all intents and purposes, they never do. DO NOT USE this company!! You will regret it.

Homesite insurance force me to replace the roof of my house without any water leak. They sent me a letter of cancellation on 07/04/16 giving me three weeks to replace the roof. I did replace before the date line and I did call them to let them know. They ask me to send pics and invoice showing that I already paid it. I sent many pics and I did call today 07/05/16 and they don't care. My policy is cancel. Perros.

Has a small claim where a pipe was dripping in my wall and needed the drywall to be fixed. Total loss was $968 (Job was $1,968, deductible was $1k). They paid $968, got the funds quickly, no issues. Then I get my renewal information in the mail. Premium jumped from $678 to $1,020 per year. Should have just paid the $968 myself. Claim process was great, but increased my premium near 50%.

There is no reason for anyone who has products less than the deductible to use this insurance provider. My computer was damaged during an electrical storm, and we were without power for half a day, so I also lost some food items. The deductible for my computer was $500 and my food items $100. This meant I'd not only have to spend out of pocket money to replace my losses, but making a claim for them was pointless - thus pointless to keep my insurance. I tried to cancel my policy, but Homesite doesn't have staff available after 9PM, nor they do allow immediately canceling your account online. But they sure allow you to charge payments immediately online, though.
Anyways, after finding out my policy cancellation would take 48 hours, to avoid having my bank account charged for my renewal which was up in 24 hours, I tried to cancel auto payments online. They do not allow you to do this - super shady business practices. I should be able to cancel a worthless policy at whim, especially since they will charge me for cancellation anyways. So I tried to change payment methods, but guess what? There's no payment confirmation when you try to do that. It just immediately says "thanks for making a payment!" What business doesn't have payment confirmation for online payments these days?
These guys are crooked or incompetent. I will never do business with Progressive again, just because of Homesite. If they charge my bank account, I will first ask for a refund of all charges. If they try to charge me a fee for that, I'll take do a charge-back and if they attempt to target my credit rating for any of those fees, I'll then proceed with getting in touch with the CPA.
Even when it comes to insurance providers, these guys are really crooked. This has been an education for me because I will never do business with an insurance provider before seeing how other people rate them. Homesite consistently gets the worst reviews by people across the nation. It's clear they don't care and are just in this for as long as they can con people out of their money.

We just purchased a home in MA and went through GEICO for Homesite Ins. Two weeks after getting policy they sent me a cancellation notice stating my roof was in poor condition and needed replacement. They stated that it was missing shingles, had curled shingles, poor workmanship, and the granular surface was falling off. I was shocked as I thought they were talking about someone else's roof. I am an insurance inspector for one of their competitors and immediately filed an appeal supplying 40 photos showing I had no missing shingles, no curling shingles, no granular loss and that a certified home inspector had passed the roof, an FHA mortgage inspector passed the roof, the local building inspector passed the roof and a local contractor actually stated that he could not replace the roof as he would be stealing from me as the roof was perfect.
After 4 days of going back and forth supplying photos I was told that the rear roof was missing shingles at the base. I responded with more photos showing the base of my perfect roof had a metal roof skirt as we all do in New England. Today I was informed that after careful review I was still denied coverage and cancellation stands as they want the roof replaced in one week or I am cancelled. They did not allow me to speak to any underwriters stating that it was their opinion and that was it. They collected their fee and will send me back the balance. What a scam. As a licensed and certified inspector myself for their competitor, I was shocked.

Since I have auto insurance with Geico and they seem to be reasonably priced I thought I'd go ahead with their home insurance too, which is really Homesite. A year later my renewal comes up so I thought "what the heck, I'll check other home insurance prices." I'm glad I did because I found out that Liberty will insure my house for less than half of the yearly premium and my deductible went from $2,500 to $1,000 at the same time and Liberty had a higher coverage too! So, I decide to cancel HS and notify them after I log into their website.
Later I get an email saying I have to call to cancel so I send a smartass response saying how about if I just don't pay! I call them anyway (didn't really want to hear high pressure sales because my mind was made up) and sure enough, what do I get, moron salesman trying to convince me to stay!!! ARRGGG, keeps me on the damn phone for over 10 minutes, very annoying. Do yourself a favor and never do business with this unethical company.

They openly accused me of fraud because I screenshot the photo and made it a bit brighter and enlarge it for claim adjuster Lauren **, so she can see it better. She kept complaining about she couldn't see the photo that good! She said the date of the photo didn't match other dates of the photo. It's because I screenshot the photo on a different date when she asks for more pictures. I'm really disappointed with this company.

This carrier is a total sham. It's abundantly clear from our experience with them that they have no intention of underwriting any real property but rather profit from the initial fee and then find means of cancelling the insurance for nonsense standards of their own creation. Not under any circumstances should you allow them to cover your property, for it is dubious that they will ever compensate you for losses. They will find a way to avoid this. We are completely astonished that GEICO retains them as the major insurer for New York State. Because we were in a bind and needed a homeowners' policy for a new house we were closing on, we called GEICO and discovered they haven't any concern for their clients in choosing this fifth rate, shameful carrier to underwrite their homeowners' policies. We are reviewing our relationship with GEICO as a result.

Do not choose. This insurance company is the worse insurance company in the world! They will never want to cover you anything. They always has any excuse because they don't want to pay. They think like a machines, they never want to help customers, always are the big rock in the shoe! Be aware for this guys!

Very disappointing experience! Were very kind and helpful when I would call with simple questions but when it came to actually using my policy nothing but a disaster. We had severe hail damage to the point where we needed our entire roof replaced, but when I called to make a claim and had an adjuster come out, they would only pay you for about a quarter of the cost, but I would have to pay a deductible $500 more than what they were going to give me for a check. Apparently all of their accounts are set up to where they would never have to pay out a dime.

It is such a shame that Progressive Auto Insurance is tied in with Homesite for underwriting homeowner's policies. What a scam! 14 days after accepting us for homeowner's coverage, they canceled our policy with absolutely no warning. The only reason I found out is because I went onto the website to check my policy and it said "Policy Canceled".
I called and was told by a very curt and rude person that our policy was canceled because our front porch was leaning slightly (it is March in Maine, this happens every winter due to frost), and because one piece (one piece!) of siding was loose (we had just had a major wind storm). They also said my dog was aggressive. No, he's not aggressive, but he does bark at complete strangers that pull up in front of his house, scramble out of the car with cameras and head up his driveway. Hello - he doesn't know you! Many, many dogs bark at strangers. This does not make them aggressive. He is not on the list of "aggressive" dogs - which list is horrible to begin with! Anyway, RUN - RUN - RUN - do not walk - from this company as fast as you can! Thank God for Allstate Insurance. We had been with them for many years and I was taken in by the lower rates offered by Progressive. Allstate took us back and I will never leave again!

I put a down-payment of $223 on house insurance with them. I was told that an inspector would be out in about 4 weeks to inspect. A week and a half later, he showed up and walked around the house and several days later I was told they would be cancelling. No specific reason why was given until I e-mailed and complained. I was sent several pictures of "hazards". This included two overhanging tree branches, some moss on the roof, some tar patches on the roof, and a back step that had crumbled during winter. We had the branches cut, chemically treated the moss, patched the roof, and poured a new step. We sent in the pictures as requested.
We were then cancelled with no further warnings. I had to log into Geico to find this out. I e-mailed them again asking why... they told me that I had to send pictures of a repaired step (I already had!) and that I have until April 4th to REPLACE my roof. I wanted to call them back and ask them if this was their lame idea of an April Fool's joke. If it was, it sucked. Yes. I was given 3 days to replace an entire roof (thousands of dollars), not to mention that a new roof takes more than 3 days. I just sent them an e-mail telling them that I would not be spending thousands of dollars just because my roof was ugly and that I wanted a refund.

Geico paired me with this group for my homeowners insurance. Inspector came out to the house and I received a notice of cancellation for some minor conditions. I fixed the 3 conditions outlined on the notice and submitted proof of the work/remedy. Homesite came up with another issue (which was not even accurate) and provided me no notice to remedy before cancellation. Stay away from this company and highly suggest you triple check working anything through Geico. They provided no decent alternatives and left me out to dry.

Geico/Homesite Insurance Agency cancelled our homeowners insurance through a grueling and unsatisfactory process beginning with the initial inspection of the home. My wife received a call on March 1st stating that the policy had been cancelled due to the conditions of the house. When pressed for an explanation the agent/rep at the time stated she could say no more. My first question in all of this is "How can that be?" If you are cancelling someone's homeowners insurance, shouldn't you be obliged to at least tell them why? She asked for a copy of the inspection report and I received it in my email later that morning.
The inspection performed by CIS Inspection Group on 2/21/16 occurred directly after a winter storm in our area and to their credit there was a good deal of tree and limb debris on the roof of our house and in our gutters at that time. Additionally the downspout on the rear gutter had come loose from the weight of the and was leaning at the time of the inspection, so we were not without some blame in needing to update a few things around the house. However, they also listed a number of hazards (note they are not listed as potential or possible hazards to choose from but rather are listed as exterior leading my wife and I to believe these items pertained to us).
Now a couple of things to point out here: we don't own a pool, a trampoline, a business facing property nor do we have a chimney on the house. In addition to being puzzled by this we also wanted to know how any and all of these items applied to us as property owners. And why our policy had been cancelled as the long list of items conflicted with the small summary at the end of the inspection report which contained far less (though no more understandable such as the tarp I had covering building materials next to my shed) items than this long list of 'Hazards'. I sent an email to Geico/Homesite directly after this (to agent/rep Salvatore ** who sent the inspection report). I couldn't even get so much as a singular answer to any of my questions or requests and instead got 'buffered' to contact Geico. And so I did…
My next conversation was with Jessica **, who I want to add right off the bat was a stellar agent/rep and showed genuine empathy and understanding regarding my requests and stated that she herself was a little confused by the list of 'Hazards' appearing on the inspection report and that she would need to place me on hold to get some clarification. Once she came back she stated that she wasn't sure why they did it that way as it is certainly not clear but that she was being told that the list of 'Hazards' are only potentials that could occur during the inspection and not related to my property unless otherwise noted in the summary. She advised the cancellation date was still in effect (3/18) but that we could tend to the matters in the summary and send pictures for review for the underwriting team. She advised to leave plenty of time for the review process and not to wait til the last minute to submit, and I thanked her and hung up.
Due to weather we were unable to even start on the gutters until the week of the 7th and it was hit or miss each afternoon with rain, but I was finally able to replace all the gutters and downspout on the rear of the house and repair damage to the one in the front. I sent pictures outlining all of the replacements and also that the tarp previously mentioned attached to the side of our tool shed was indeed NOT to protect the roof of the shed but rather anchored there to protect the building materials stacked next to it. Rain and snow…remember? The pictures were submitted over the weekend with the final one arriving in Geico/Homesite's inbox at 1:35pm EST on Sunday March 13th with 5 days to spare. Clear sailing from here right?
Wrong. I emailed throughout the course of the week to request updates if available as the cancellation date was approaching on the 18th and wanted to see if there was anything else they required. I received nothing more than the occasional automated response that the 'process is being reviewed…etc'. No timetable, nothing…until Thursday March 17th (24 hours from cancellation) that the underwriting team required more from us.
One day from the cancellation taking effect and the underwriting team wants ANOTHER set of photos of the roofs of the house, which to be crystal clear THERE IS NOTHING WRONG WITH OUR ROOF(s). Why these pictures were required is beyond me and the contractor I had look at the roof to see if there was some damage that I might have missed that the insurance company might be looking for. His comment: "Aside from being a little dated and possibly needing some new shingles in the next 5 years or so, no I don't know what they are looking for."
I sent all the requested photos that day (March 17th) at 1:08pm EST before EOD as promised. We patiently waited the weekend for a response of any kind. On Monday 3/21 I emailed the same message TWICE requesting an update of some kind. 1pm EST time today I called the number in the email and spoke with Jay, who stated that after reviewing the case he could see that coverage, indeed, cancelled as scheduled on 3/18/2016 and that no extension had been put in place regardless of the request for more photos from the underwriting team on the 17th. However if they found in our favor by the 25th to reinstate the policy that the insurance would backdate to cover us to the cancellation date in case something happened.
Now, I ask you who read this to tell me what insurance company in their RIGHT MIND is going to grant or reinstate coverage that is under review or has been cancelled in order to cover a claim made outside of the coverage. In other words if something happened between now and the time the underwriters approved/denied the policy we all know that my family and I would have been screwed. Jay who was another amazing agent/rep and seemed to show some genuine empathy to the situation and also agreed (I don't have to make this up you can pull the recorded call) that there wasn't much he could do to argue the validity of my complaints and that he was sorry the process was not as smooth as it would normally have been, offered to put me through to his supervisor (who was in a meeting) and discuss the case with him and have him call me back.
I advised that I would spent the rest of the day hunting down as much contact information as possible to make sure this scenario doesn't happen to anyone else. My wife and I are cancelling the remainder of our Geico policies tonight and shopping for new insurance for all of our needs. This will go out to everyone as we plan to notify our Attorney General here in Indiana as well as our Better Business Bureau. I believe that we more than enough documentation in place here to prove the Geico/Homesite was negligent in the process of reviewing our homeowners policy for renewal in a timely fashion and also communicating timetables and needs in order to best serve us as consumers.
The simple solution if you don't want us as customers is to simply tell us that and do not create a false sense of hope and set arbitrary timetables that we as consumers MUST MEET but you as the provider can ignore without communication. At this time my wife and I are without homeowners insurance because we put faith in the process that was presented to us and Geico/Homesite failed to provide even a simple email to outline the specifics. Then (per Jay) expected us to sit without insurance and wait on their decision in the hopes it would be approved and back dated to cover the lapse. The audacity displayed here is absolutely unbelievable. We also intend to make sure that every friend and family member (roughly 30 individuals insured through Geico in some way) that we have that is currently insured via Geico in ANY form or fashion is made aware of this and influence them to NOT utilize their service any longer.

I signed up for renter's insurance in July 2014 and found out Homesite Insurance is the subsidiary insurance company of Progressive. I filed a stolen property claim February 21st 2016. I've spoken to my adjuster 3-4 times since claim was filed and played phone and email tag since, Tuesday, February 23rd, 2016. I sent in all the requested information I had available (receipts, affidavit, pictures, and itinerary list) by fax (2-3 times), by mail and email. My adjuster finally called me to go over my missing property and began to interrogate me and say my list had repeated items on Monday, March 14th, 2016. She was rude, unprofessional and had poor Customer Service Skills. After listening to her statement/question, I attempted to respond and she began to interrupt and talk over me. I told her she would speak to me and that fashion and that I'll speak with her Manager and/or Director.
I left a message for her manager Monday, March 14th, 2016. Today is Wednesday, March 16th, 2016, and I have yet to get a response in regards to my claim and complaint. I understand they have a job to do, but there's a way to do that. It is unfortunate, that companies have allowed Customer Service, Empathy, Professionalism, and proper Business Etiquette to go out the window. In a time of need I would think my insurance company would give me needed support, just as the police did. I look forward to having hopefully having some of my items replaced, even though my most prized possession (family heirloom) won't be replaced. I will never recommend this insurance company to anyone.

I signed up through GEICO for Homeowners Insurance. About a week after I signed up a representative visited my residence and took photos. He asked me why I had a tarp over a storage shed in my backyard and I told him that the roof leaked and I needed to repair it. That was the only comment made. Today I received a cancellation notice for my homeowners insurance saying my roof on my home is curling, lifting/buckling, warping/wavy and in need of replacement. My roof is in good condition on my house and there are no leaks. Keep in mind that Homesite received a years payment from my mortgage company prior to this cancellation. My insurance wasn't going to run out until 30 March but Homesite billed my mortgage company early. I have gone back to State Farm and hope no other persons get taken by Homesite VIA Geico.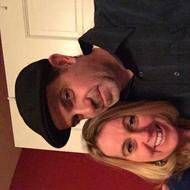 As I was looking up Geico roadside service number on the website I noticed my home owner's policy which is Homesite through Geico says my policy is cancelled. I verified that I sent a payment on the same date as all my others for the same amount. I then called customer service. The agent said that is was cancelled due to a late payment and it being $15.00 short.
Since I moved from Nashua, NH I changed my address on my profile page to my Campton, NH address. The only piece of mail I have received from them since my move in December has been my new portfolio which is dated February 27th, 2016 and that was sent to my part time address in Wakefield, MA. On this portfolio it shows the details of my coverage and nowhere does it say my policy is cancelled. I have been told that they cannot reinstate my policy due to not being a customer for more than 3 years. Could someone please explain how I never received a phone call and stumbled on not having any insurance for weeks now. Please explain the portfolio I just received days ago with my policy coverage.

My home value per Homesite has increased substantially over the last few years. Now they are charging me insurance on a value more than $150,000 over the next highest replacement value quoted. They refuse to entertain the idea of lowering the value, state they get their costs from a cost estimator software program (as all insurance companies do), and their software is specific to their needs. It is in that at such a high value with a 1% and 2% deductible - they will never have to pay on a claim - it will all be my out-of-pocket expense. It's easy to charge lower rates when you never plan to pay a claim. Progressive, you have great auto insurance, but your choice of partners in homeowner's insurance just lost you my business.

I filed my claim for water damage with Homesite for $2000.00. My only claim in 3 years with Homesite. Now they are canceling my policy. I never never ever filed a claim with any insurance company. If you go with Geico for homeowner's insurance tell them please don't use Homesite. Just a word advice to Geico I wouldn't offer Homesite to anyone for their homeowners insurance. Just a note, I did receive a check from Homesite for my claim but to get cancel because I filed too many claims in 3 years. I guess one was too many for their standard.

Matthew BrodskyInsurance Contributing Editor
Matthew Brodsky is an established expert on insurance, having written hundreds of articles and other pieces of content on the subject, interviewed countless practitioners, and attended dozens of conferences and events. He served as an editor at industry magazine Risk & Insurance for six years. More about Matthew→

Homesite is a company that is solely focused on providing people insurance for their residences. Homesite is one of the newer homeowners insurance companies around, founded in 1997, and the company operates out of its headquarters in Boston, MA.
Variety of discounts: Homesite offers a bounty of discounts for their products, making them an affordable choice. These discounts include a moving-in discount, a bundle discount for auto and home insurance, a safety precautions discount and a new home discount.
Highly specialized: Homesite only sells insurance for residences. Thus, they are experts on renter's insurance, condo insurance, traditional homeowners insurance, and more.
Excellent customer service: Customer service representatives at Homesite are available to help 24 hours a day, 7 days a week.
History: Homesite Insurance is a younger than many of the bigger insurance companies and has yet to prove its reputation or legacy.
Options: While Homesite offers homeowners insurance for typical dwellings, it does not offer policies for more unique homes such as farms or mobile homes.
Best for Traditional homeowners, condo owners
Compare Homeowners Insurance
Homesite Insurance Company Profile
Company Name:

Homesite Insurance

Website:

https://www.homesite.com/