Consumer Reviews and Complaints

I spent over 2.5 hours on the phone with Assurant today, attempting to resolve a mobile phone claim. We just needed to have a hold on the shipping address once the claim was approved. I thought this was resolved, and they subsequently told me that they could not change the shipping address, and that no manager was available to assist me. Long story... customer service is terrible, they read from a script and do not listen, script is terrible filled with inappropriate polite platitudes. Ugh! Not sure if phone shipment is on hold per request, or if they will continue with their inflexible process and people.

I got the T-Mobile service and the Assurant mobile protection plan. I called them dozen of times before reading the reviews here. I have had the worst experience with them. Each time I called them they had different story to tell. I had a Google Pixel which was insured by them. As they don't have that device in their system, they promised a re-imbursement cheque. For that I had to buy a new phone and send all the IMEI numbers to them with bill of sale. I also sent the broken phone but they never sent the re-imbursement cheque.

Purchased a brand new expensive Samsung s8 and expensive Assurant Insurance. Weeks later I dropped the phone and cracked the screen, no other damage. Filed a claim with Assurant, they ended up replacing my new phone with a refurbished piece of junk phone after I paid another $175.00 deductible charge. Assurant refused to replace my new phone with a new phone. They told me a could send the refurbished phone back if I was not happy but declined to replace that one. In the end they have my brand new phone an expensive insurance premium and $175.00 deductible fee. Assurant Insurance is nothing but a scam.

I went to Apple because my iPhone 6 was not working properly. The tech asked me when I had my screen fixed to which I replied, "Never". He told me that not only do I have a 3rd party screen on my phone but the 2 tiny screws on the bottom are missing! This is the garbage Assurant sent me my I last filed a claim that is causing my phone to malfunction. ASSURANT WOULD DO NOTHING because according to their "policy" it's been too long! How is it my fault that the garbage you sent me lasted longer than your 7 day policy? THEY WILL NEVER GET ANOTHER DIME OF MY MONEY! APPLE CARE IS THE WAY TO GO!!!

Assurant Phone Insurance is nothing shy of a scam. I have over 10 hours wasted in the phone with them on 6 different occasions with no resolution and each time there is a different hoop to jump through. I have a detailed call log of whom I spoke with date and time. On 2 separate occasions including one conversation on 7/20/17 with Supervisor John ** was told that the non returned device fee was waived and no further action is needed. My damaged phone was shipped and returned to them via the envelope they provided. It was delivered on 5/1/17 yet in their system a note shows on 5/17/17 package was ripped and torn with no contents.
On the last call I spoke with a Supervisor by the name of Vanessa ** said it was my responsibility to prove that the phone was delivered in order to get the $389.99 fee reversed. Please understand I did everything to the T including using their provided envelope, provided tracking number, offered to provide USPS receipt with proof of weight etc. Beyond frustrated and Tmobile is going to lose a customer of 4 years and 4 lines over them trying to scam me and state that I never returned the device.
How do I know I can trust these reviews about Assurant Phone Insurance?
885,935 reviews on ConsumerAffairs are verified.
We require contact information to ensure our reviewers are real.
We use intelligent software that helps us maintain the integrity of reviews.
Our moderators read all reviews to verify quality and helpfulness.
For more information about reviews on ConsumerAffairs.com please visit our FAQ.

Because I don't have terms and conditions or of coverage like this is purposely and conveniently done to mislead customers. I've no idea on what is covered and what is not when filing a claim. I travelled to a country where T-Mobile has no network coverage, so my SIM card cannot be detected. I lost the phone and filed a claim in less than 30 days of the loss. One week later, I get a letter telling me my claim has been denied because my SIM card was not detected on my phone at time of loss. For each claim, the deductible is $175. Meanwhile, I'm paying $38/month for 3 phones including the one I lost at the airport. No thank you! All I got from Assurant is rude reception, long hold on the line with representatives who are clueless themselves, and rejections to all my claims. I cancelled all my insurance.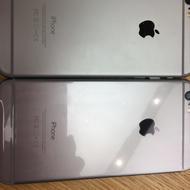 Went to the Apple store to replace the screen on the iPhone 6 plus and were shocked to learn that we had received a counterfeit phone from T-Mobile's insurance company Assurant. Apple would not fix the screen and showed us how the cover with the Apple logo on our phone was a fake so they will not repair it. Documented with pictures. Part was not just an after market part, but had all the information on it including the logo, but the wording wasn't perfectly straight and the part has a different finish to it. I had to pay Assurant for this phone which was refurbished with counterfeit parts! Assurant couldn't help me since I was not filling a new claim for an exchange.

I have been chasing my replacement phone for 3 weeks now!! I paid for the insurance through my carrier to receive a new phone. I cracked my screen and put in a claim. I was told my phone would be at my address in 2 business days. I received an empty UPS envelope. I called Assurant and was advised they needed to trace my phone to see where it was and it would take 10-14 business days. Called on the 10th business day... Still tracing the phone. Called on the 12th business day... Still tracing the phone. Called on the 14th business day, was told my claim was denied because they didn't receive my broken device back in time.
Why would I send my phone back when I never received a replacement phone in the first place. Can't they look to see if the phone they sent me was activated or being used?? I asked for my $175 refund and was denied. I was livid and spoke to a supervisor who looked in the notes, saw the history of my calls then offered to send me a replacement. I'm not looking forward to the replacement. From looking at the reviews I probably won't like what I get. I'm canceling the insurance. I'd rather pay $300 down the street at uBreakiFix and get it fixed the same day with no frustrations. NEVER AGAIN!!! My recommendation is to save your money and don't waste your time.

I have a family plan with 5 phones all under insurance. Had all phones with insurance for over 3 years, for the first time, one of the phones broke. We filed a claim on a Monday, had to pay $175 deductible (on a phone you can buy on eBay or Craigslist for less) and on Friday of the same week I called to get status on the claim, tracking details etc and they said that they are waiting for our driver's licence before they can process, something that we were not made aware of. My issues here is why no one called to follow up with us to request what they needed. Why I have to call them a week later only to learn that the phone we desperately needed has not shipped. I will never again use this company. Horrible customer service and think that everything is a joke.

I purchased an iPhone7 plus. I was hospitalized for almost 2 months and was never able to activate the phone. It was then stolen. I filed a claim and was told my phone wasn't covered because it wasn't activated. Yet the phone that was never activated paid a $10 a month insurance fee. Why was the fee being charged for coverage if in fact it wasn't covered? I asked where in the terms and conditions did it state a phone needed to be activated in order to be covered? They couldn't tell me and said they would email it to me, guess what I never received anything. There is no such policy. I've read through the policy and terms of conditions. All 18 pages and it was not in there anywhere at all. They are scammers and liars. Now I'm stuck paying off a phone that I don't have after paying insurance premiums for nothing.

Have filed claim for over a month. Totally forgot about what I did, then I started checking my email, found it said it is still processing. Come on, I'm not stupid. Forget it, I don't need any replacement, even if I'm luckily get one, it won't last long. I knew it. Because it is a 1 star company. I'm here just try to get more people be aware of this 1 star company.

My son purchased a OnePlus 5 64GB two weeks ago and it was stolen while on vacation in Morocco. They don't carry that phone with T-Mobile so they offered the Samsung J7 with 16 GB which can be purchased for 129.00 on eBay and 229.00 at T-Mobile. I have the receipt showing 549.00 plus tax. Now How's that comparable for my two week old phone. They want a 50.00 deductible on a $129.00 phone or 229.00 phone at T-Mobile.
I have paid Assurant for many years. $10.00/month and never needed to file a claim. Why bother if they are going to give you junk for an expensive phone in which I still have the receipt for being that it was purchased 2 weeks ago. Asked to speak to a supervisor and she said I couldn't but I could complain to T-Mobile. T-Mobile rep couldn't help so she connected me to a supervisor with Assurant and what a joke... I stated my concerns and she asked "why are you calling?" "Did you not understand lady? You're trying to rip me off..." She quickly said "there is nothing I can do." I said "well thanks for nothing and have a great day!" Rant and complaint over.

I called in to make a $50 payment for a deductible. After attempting the online echeck payment it kicked me back to customer service who asked for my checking account number and routing number because the 2nd agent said the payment didn't process. He suggests it wasn't enough money in the account. I let that slide and proceeded to give him my full name, address, etc. I told him I didn't want to give my routing and checking account number over the phone which is why the previous agent sent me to the automated. He took my name, license number & address and said he was sending me to automated service to reenter the routing and account number and confirms where I track the claim...I say okay and then phone goes dead. I'm thinking that's weird but it must have gone thru because the agent didn't transfer me to the automated service.
Spoiler alert: I was wrong. The payment wasn't processed. Problem: Trust. Why are agents asking for routing and account numbers over the phone? To further confuse myself, I withdrew the same amount from my account which I'm thinking days later was Assurant taking the payment. To resolve this I talked with 4 Assurant reps: 2 nice and 2 not so nice. After speaking to the last agent, I'm really regretting paying Assurant to cover my rental insurance and my 3 cell phones. I've worked in Customer Service before and the customer is not always right but should be treated with the understanding that they think they are right or at least there's a reason these people who pay your salaries are calling Customer Service.

I filed a claim about for my cracked phone screen to receive a replacement. I sent back my phone from UPS to YORK PA, 17402, 625 WILLOW SPRINGS LANE STE A. RMA # **. I've been charged 300$ on my T-Mobile phone bill despite sending it back 3 weeks prior. I called up Assurant and was placed on hold while they did more research and was hung up on. I called back again and was told the warehouse never received my package. They said that it was my fault and I would need to pay the bill and a refund would be void. My boyfriend decided to call back and speak to a manager, he was placed on hold and hung up on 10 minutes after waiting. He called back again and finally was able to speak to a supervisor and was told the same information, the warehouse "never received it." The supervisor told us it may have been shipped to the wrong address, but it clearly hasn't been.
This is 100% their responsibility for losing my package, I don't deserve to be charged for something I sent back. I'm speaking to lawyers about my options on this. I've never had an insurance company literally give me the run-around like this repeatedly. It's become evident this is not the first time it's happened either. I've seen DOZENS of people stating they have the same issue with this insurance company. Somebody is clearly stealing packages before they are processed. We all need to be compensated for this theft immediately.

Through T-mobile, we paid a monthly fee for protection plan with Assurant Solutions. The original iPhone broke, so we went through a cumbersome process for replacement. Paid significant deductible to get the replacement phone ($175). It looked fine, but from the beginning was slow, not much battery power. Then after 4.5 months, started shutting down with 60% battery left. Became unreliable, poor calling, etc. I reported this (still within the 180 day warranty period) and they were extremely unhelpful and unapologetic. Offered to replace the phone again (which of course I wouldn't want to go through again), but refused to refund the deductible, which would have been the right thing to do.

I spoke with four different representatives of Assurant trying to file a claim on my tablet. I received two different deductible values from three different representatives. One representative even told me that Assurant would charge me a higher deductible to send me an "comparable" device because a replacement tablet was not in stock. After spending more than an hour in total on the phone with Assurant representatives in one day, I was finally told that Assurant did not have one single device in stock that they could send me in response to my claim. Is that not why I pay them monthly to do? Very pathetic, unhelpful, dissatisfying service to someone who has been with T-Mobile for 11 years. I definitely think T-Mobile needs to rethink its contract with Assurant. There has to be provider that can do better!

Do not use this Assurant for your cell phone coverage because: First I pay $12 per month for this phone coverage. The screen of my new phone Samsung S8+ broke. I called Tmobile who sent me to Assurant to file a claim. The Assurant customer service is unqualified and can't answer to basics questions related to their services. They don't know how long it takes to update information in their system for example... The manager I was on the phone with either hanged up on me or disconnected the call. She never called me back to finish the claim!
I had to call Tmobile again and in order to have my issue (Just filling a claim) taken care... I ended up on a conference call with a Tmobile manager and another Assurant representative who of course wasn't aware of the issue. If you want to waste hours on the phone feel free to use Assurant Inc, otherwise I strongly invite you to do like me and cancel this "service" who is nothing but the worse insurance and customer service you can deal with. Shop around.

I've paid insurance on my phones for many years. Assurant offers two claims per year. Now mind you, two claims means file even if they deny you one of the two claims, that's your two claims. I filed a claim and Assurant deemed it as a warranty defect so the claim was denied. I went thru the manufacturer's warranty. Well with the "filed" but denied claim that still counts as two claims "filed" per year. Poor customer service and that's by far a very large scam to your clients!

It so happened that I was talking to a T-Mobile rep. on another matter when my tablet came up. I told them that my screen was cracked. I was informed that I had insurance on it and should go ahead and filed a claim. A deduction of $50 was mentioned. I filed the claim over the phone. A rep took my information and told me that the deduction was $100. She was about asked for the deduction when she found out that there was no replacement tablet for the model that I have. Now get this, I have been paying for insurance on this table for over 3 years @ $9 per month. Do the math $324. I was told someone would have gotten back to me. This never happened.
So I called and cancelled the insurance. This made no sense. They were very happy to cancel the insurance when they found that they were ahead of the game. A Galaxy Tab 3 tablet cost about $94 (eBay) and the deductible is $90. Now isn't this a scheme. I found this to be a very big, big rip-off. Anyone who is reading and planning to insurance via this company, I would suggest you put away the money in a savings account and over time you would have enough money put away to purchase another one or do as you please. I strongly suggest that if you are associated with this company to check your situation out. You may save some time or money.

I submitted a claim and returned my damaged phone in the return plastic pouch and prepaid label. I took the phone in the sealed envelop and the prepaid label to a UPS Store that is a package drop off center for USPS, so the clerk could verify that the prepaid label covered the postage, it was received and weighed, (.33 lbs which corresponds to the weight of the phone in the pouch). I have the Drop Off Packages report from the UPS store with the drop off time, date, service, tracking number and weight. I have contact Assurant over 15 times, talked with 2 supervisors Adrian ** and supervisor Alex **, who claim they first didn't receive the phone, then claimed they would check the warehouse to say the package was empty.
I traced the tracking from April 3, 2017 at 3:58 pm. Picked up at San Marino on April 4th to the final destination. Delivered April 10th where it was picked up by Assurant, at which time they didn't say the pouch was tampered and empty. I have been charged for a phone that I returned following their instructions. I have called May 4th twice. Spoke with Stacey and since then have called 15 times. Spoke with 2 supervisors Adrian ** and Alex **. On May 21st I spoke with Nancy that said she was sorry about the mix up and wouldn't charge for the return cell phone since I did return it. She said she would have that in her notes, needless to say I was charged and after talking with supervisor Alex **, I will still be charged for the phone I returned.
I look forward to hearing from you as soon as possible to resolve this problem. If I do not hear from you within 10 days I will file complaints with the appropriate consumer agencies and consider my legal alternatives. I will contact the CEO Alan B Colberg, Ms. Elaine D. Rosen Chair Board as well as NBC NEWS I Team.
I await your response.

I filed my initial claim on a Wednesday. I received the replacement phone on Friday. I took the phone to US Cellular to be set up and it didn't work. It wouldn't charge, they seeped the battery and it still wouldn't turn on. The US Cellular Rep and I got on the phone with Assurant and they said we had to send it back before they would issue another phone. This is crazy, I didn't have to send the original before they shipped a replacement. It was Friday afternoon.
Best case, I wouldn't see the phone until Tuesday. They wouldn't rush it or agree to pay for Saturday delivery even though they send a broken phone. I raced to the FedEx shipping center and got the phones off. It's now Wednesday and I just got an email that a ticket was generated with FedEx and it should ship today. So, all together, I've been without a phone for an entire week and will be waiting at least another day. All because there Quality Control and customer service stinks. This is the worst $175 I've ever spent. So much for peace of mind.

When my daughter's iPhone 6S Plus was stolen, I filed a claim with Assurant on a Friday. I received the replacement phone on Monday. My daughter inserted her SIM card but the phone didn't connect to the T-Mobile network. We called T-Mobile thinking it needed to use the new SIM that came with the phone activated. The representative said it would be on within 2 hours. After 3 hours we called back and we were told 24 hrs. The next day we called back and we were told that the refurbished phone was network blocked because of a fraud investigation with the previous owner of the phone. We were told another 24 hrs. Two days later it still did not work. We went to T-Mobile (thinking it was an issue with T-Mobile fraud department). A rep at the store called Assurant for us and was on the phone for 30 min with someone from Assurant.
The T-Mobile rep said that they didn't seem to know what they were doing. She was told to give another 24 hours. This had already been a week since we received the phone. I have even emailed Assurant. We called Assurant again yesterday (almost 3 weeks since receiving the phone) and we were told that they see the times we have called and the notes on account but nothing was ever submitted to fix the problem. They said give it 2-3 more days. I paid $700 for the original phone plus $175 for the replacement and my daughter still has had no phone for the past 3 weeks. This is unacceptable that Assurant would send out a refurbished phone that has a network block for fraud from the previous owner! I thought that they checked the phones to make sure they are usable when received by the customer? I'm not sure how much longer until the phone is unblocked but it better be soon. I am not very happy and neither is my daughter.

I filed an insurance claim for my iPhone that was ruined after it fell in the toilet. I pay for insurance monthly. I paid a $175 deductible. I received a refurbished phone (instead of a new phone) with terrible battery life. I promptly returned the damaged phone using the prepaid envelope that Assurant provided. T-Mobile is charging me a non-return fee of $316.80 because Assurant said they never received the damaged phone, and there is absolutely nothing I can do. This is a complete scam, people!!! Assurant is up to NO GOOD! And this has obviously happened to numerous people. I will be canceling the insurance on both of our phones moving forward. I will probably leave T-Mobile as well if they continue to use Assurant as their insurance provider. I could have purchased a new phone for the costs I have incurred for a crappy refurbished phone. Can you say FRAUD??

I have never received such horrible service. I purchased a protection plan for my son's tablet. He cracked the screen, barely visible and otherwise operational. It took from mid-February and still ongoing to get this settled. It took 10 days to even get the claim opened. The unit was tracked by FedEx and sat in their department for 8 days for repairs and was only "found" when I called to check on the status of the repair. Their site states 2-3 days. I had to call three times, still never could an answer to when it would be shipped back. 10 days later I received an email stating they were sending a check and not the unit. They "claim" the value of the screen was more than the value of the unit. It can be confirmed by basic industry standards for repair costs that this is not true. The contract states that, "if they are unable to repair, or the value exceeds replacement value, they will send back a refurbished unit of like kind and quality".
When I contacted customer service I was told that replacing it was in fact NOT an option, and that "I was misinterpreting the contract". When I questioned what might have happened to the tablet in the days in the shop that could have created more damage, I was told "nothing happened". But the agent earlier could not even account for where the unit was during this period. The value of the check they are sending will not purchase a replacement tablet. My son will not be able to have his tablet replaced. I paid for a plan and have a contract that is not being honored and no one at Assurant is willing to correct this issue. I feel that I have been victim to bait and switch advertising and failure to fulfill their legal obligations. I am incredibly frustrated and my young son is heartbroken.

I had to call three different times, just to get a clear answer on what was going on with my claim. I've been waiting several days now for a phone that I need to run my business. Very inconvenient for a service I pay monthly. I expect a little more customer service especially when I pay for it. I will be leaving this insurance shortly. I need someone on a phone that doesn't throw me around in circles. After a week of calling, still no answers. Will not recommend to anyone.

This is by far the worst company I have ever worked with. I could write a 50,000 word dissertation crushing this company and their policies but I feel like I've already wasted too much of my life creating this account. So I will simply say stay away from this company! If you have spoken to anyone on the phone for longer than 30 seconds you'll understand exactly what I'm talking about. If you don't believe me just call. This place is not even close to worth your money. You are better off paying $10,000 for a phone outright than throwing your money away to a company who clearly doesn't have their customers best interest at heart.
The process is BS. Their process is so gummed up and frustrating that their own staff can't even follow the steps and they do it every day! I would pay $9,825 extra on top of my deductible if it meant that I could avoid crossing paths with this company. On the bright side, this interaction has inspired me to CANCEL my insurance permanently once I get my phone. I filed this claim today so which means according to them I'll have it in the next business day!! YESS!! O wait, in the real world that means I should have a phone somewhere in JUNE. Thank you Assurant! I can't wait to never use your insurance again and refer every person with a pulse to ANY PLACE but ASSURANT.

Lost phone. Filed a claim. Paid the $175 deductible. No phone, but the $ was pulled from my bank account. I call Assurant, and they tell me that the payment wasn't processed. I am forced to three way with them and my bank and my bank reaffirms that the $ was taken from my account. After having to get a supervisor pulled in, they tell me the only way we can move forward is for me to send them my bank statement showing that the charge went through. They tell me that once this statement is sent in and verified, they would send me my phone. I go ahead and send the statement. Wait a couple days, and still no phone. I call back a few days later, and they tell me that they received the statement, but instead of issuing the phone (LIKE THEY HAD TOLD ME), they tell me that they have issued me a refund to my bank. It has now been 5 days and still no money reimbursed to my bank.
Assurant's grand solution was for me to pay them again so that they could issue me the phone. WHY WOULD I TRUST YOUR COMPANY TO PAY YOU A SECOND TIME? You have dropped the ball on everything that you have said you would do! Every time I have called back, they start off by telling me that it looks like my deductible still has not been received and I lose it. I have to get to a supervisor level, where they are forced to dig into the depths of their obviously horrific and horrible note taking system to see that, "oh look, they did send us the $, as well as send the statement verifying that it was paid," and "OH LOOK, we still haven't done anything to rectify all the mistakes that WE HAVE made." I feel bad for T-Mobile because their customer service has always been good, but they need to lose Assurant, or they will keep losing customers, like this one. I would give them minus zero stars if I could.

I lost my phone and filed a claim that was not approved. The reason my claim was not approved was not told to me, even though I have asked many time. I was given the address to the head office and instructed to write a letter to them. I have been paying $12 a month for phone insurance with the hope that if something happens to my phone I would get a replacement. Now I'm forced to purchased a new phone. I think this is unfair. Why pay insurance if the phone company will not honor it?

Assurant is the WORST. I first filed my claim over a week ago. The person on the phone put my email in incorrectly, so I never received any communication. I also was not able to call back to fix the email issue as their phone line kept automatically rerouting me to an automated message (since my claim was still "processing"). A week later I had to have T-Mobile call them for me and finally had it changed. They approved my claim Friday and had UPS do one day shipping. Unfortunately UPS is equally as terrible and my package has taken over 5 days to arrive. I would never ever ever use this company. I would also recommend not using T-Mobile Jump! As it's a complete waste of time.

Extremely incompetent claims processing and representatives that will have you calling their line every day so they can fix their own issues. Given the value of the refurbished phone + monthly premiums - time and energy spent to make a claim = you're better off NOT buying phone insurance from Assurant/T-mobile. I had been paying $10 a month for insurance on my iPhone 6s Rose Gold for over 18 months when I lost my phone and submitted an online claim on the Assurant website, thinking it'd be an easy fix. Two days later, when I logged back into my account, my claim was simply listed as 'Denied' with no explanation whatsoever. Keeping in mind I had already called Assurant twice before with nasty experiences, I begrudgingly called again to understand what further information was needed for them to approve and process the claim. Again, shot down by Assurant and they told me to call Tmobile...
Fast forward I'm finally on a three-way call with TMo and Assurant - and this time the Assurant rep is somewhat useful and fixes the processing error Assurant made on the backend (I submitted claim for 6S, they reviewed for 6S Plus). 24 hours later, I'm denied once again! I call Tmobile once more to 3-way and the rep (after 36 mins) states the same issue: that they processed the claim for a 6s Plus and not 6S. What in the world?! How badly are their processes that someone on the backend changes what I - the customer - submits on the claim. After these 3 hours of back and forth, a new claim has been submitted after 3 days delay.
Compare Electronics Extended Warranties
Assurant Phone Insurance Company Profile
Company Name:

Assurant Phone Insurance

Website:

https://mywirelessclaim.com/