TotalProtect Home Warranty
ConsumerAffairs Accredited Brand
TotalProtect, along with its parent company Cross Country Home Services, is a leading home warranty provider with 37 years in the industry. TotalProtect offers coverage for appliances, heating and cooling systems, plumbing, electrical and more. The company has been BBB accredited since 2007 and offers a 6-month guarantee on covered repairs.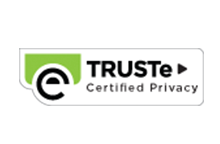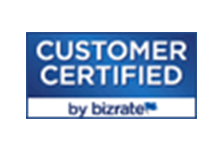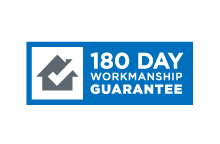 BBBB Rating
Read More
Read More
Select stars to rate your experience
Last updated: Feb. 19, 2018
2341 TotalProtect Home Warranty Consumer Reviews and Complaints
This review is featured by TotalProtect Home Warranty
Tracia of Fredericksburg, VA Verified Reviewer Verified Buyer
Original review: Dec. 4, 2017
Our previous warranty from a different company has expired. We found TotalProtect online and that their price was good for us. So, we decided to just go with it. Their claims process online was very simple and easy. I like that I get a call right back and there's no wait time for someone to come out and fix the problems, whatever it may be. Recently, I had a septic issue. They looked at the problem and realized that they were unable to fix it since it wasn't covered. But their tech was able to give me information so I can reach out to the right people. I know some people would charge us for just coming out, but TotalProtect waived that fee for us. Everything was on point and on time. I've been with TotalProtect for a little over two years now and it was a convenient experience overall.
TotalProtect Home Warranty response
Tracia - – Thanks for sharing! We're glad that you had a good experience. - Tanya
3 people found this review helpful
This review is featured by TotalProtect Home Warranty
Jere of Birmingham, AL Verified Reviewer Verified Buyer
Original review: Dec. 2, 2017
We knew that our house was an older home and it would be needing some work so we decided to purchase a home warranty with TotalProtect and we've been with them for five years. Six weeks ago, I submitted a claim for a very old furnace that had a crack in it. I did it over the phone and my dealing with their claims rep was very pleasant. Their technician was very nice and polite. He did a good job but it took him a good while to get it put in. We'd had them out a couple of other times for an appliance repair and we've always been pleased with them. They were very professional and we had a very good experience with them. They got the job done and after they finished everything, it looked great.
TotalProtect Home Warranty response
Jere - We appreciate you taking the time to share your claim experiences! We do our best to provide quick and reliable service and are pleased that we have met your expectations. – Tanya
Be the first one to find this review helpful
This review is featured by TotalProtect Home Warranty
Cynthia of Henderson, NV Verified Reviewer Verified Buyer
Original review: Nov. 29, 2017
We had had a home warranty with the previous company. They kept raising their prices so, we started looking for another company and someone referred me to TotalProtect. We live in the desert, so it's really hot in the summer and air-conditioning is a must. We submitted a claim due to a problem with our AC unit and they were very responsive and addressed the problem quickly. They sent a company out that we enjoyed working with. The technician was wonderful, he kept us informed of what was going on and got the problem fixed. It's been several months now since the repair and the AC has been working fine. We're very happy.
TotalProtect Home Warranty response
Cynthia - Thanks for sharing your experience. We are happy to have you as a customer and look forward to servicing you in the future for all your home management needs.- Tanya
2 people found this review helpful
Phillip of Ellijay, GA Verified Reviewer
Original review: Feb. 18, 2018
I have been their customer for over 10 yrs and I am fed up and done..Last claim I made was three years ago on a dishwasher. After the original call and followups it took finally a Supervisor to take care of my two month old claim..I have since sent in over a $1,000 dollars in monthly payments for the coverage..My Microwave quit and I place a claim over 1 and 1/2 months ago..First 5 calls over the phone, they sent two Sears reps out after 4days of waiting and they diagnosed the problem..They also said it could take a few days to find the parts if they were still available. never heard anything and called back several times. Long hold times even hung up on or cut off while waiting..I also requested help on line at there site..Finally called back and asked for a supervisor..I was told non were available at the time but they would have someone call me back within 48hrs..That never happened, that was two weeks ago. The have gone up on my deductible 3 times over the years and now are at $100 that I did pay the Sears repairman. I will no longer pay them for no service and I lost $100 and still have a bad Microwave..Funny how these reps will only comment on 5 stars glowing reports..All my dealings with them have been recorded with dates times,,and who I talked each time.. I hope you are treated better then I have..I will say that the supervisor on the Dishwasher was very pleasant and was the one after 2 months that resolved my problem
Be the first one to find this review helpful
Thank you, you have successfully subscribed to our newsletter!
Enjoy reading our tips and recommendations.
Unsubscribe easily whenever you want
Annie of Sewell, NJ Verified Reviewer Verified Buyer
Original review: Feb. 17, 2018
We have been with Total Protect for 5 1/2 years. For the first 4 to 4 1/2 years, they were great. Never any kind of glitch or problem when placing a call. Last year, everything started changing. Hold times when making phone calls started becoming longer to the point of unreasonableness -- often dragging into an hour wait on a typical call. I should have known when that became a pattern that the company was having problems. Last September, 5 months ago, I called about my dishwasher not working. They sent a repairman out. He came out, replaced some parts, and it worked again. But the same blinking light started up again within a month of that, so I called them again and once again, they sent the repairman out. He replaced a different set of parts. Then it happened again in November. When I called Total Protect again, after waiting another hour on hold, they stated that it was in the "authorizations department" for the replacement of the dishwasher. After 3 weeks of hearing nothing further, I called again. From that point on, it became a series of weekly calls, each rep saying something different. Once they told me the appliance repair shop never sent them notes. I called the appliance repair shop and they were angry, said not only did they send all the required documents about each repair, but that they had never been paid by Total Protect. Now we are into the end of February and every time I call, after a long delay on hold, they tell me a completely different story each time (I've heard that they don't have a record of me ever calling (?!?), even though I must've called a total of 20 times, I've been told that they have no record of anyone telling me that it was ever in "authorizations," even though I was told 3 different times by different reps that it was, and I've even been told that it's the appliance repair shop's fault, that they do not answer their calls (which is definitely false). I have finally broken ties with them. This company has already been bought out once since we had them. It used to be Cross Country Warranty Company. So there are definitely some problems going on there and they seem to be in financial trouble -- and I would not recommend signing up with them now.
2 people found this review helpful
Ralph of Santa Rosa, CA Verified Reviewer Verified Buyer
Original review: Feb. 16, 2018
Total Protect has sent out Sears repair three times, with a fourth date set for two weeks from now to fix our refrigerator, which won't hold temperature. First contact was in December of 2017, fourth visit will be Feb. 27 and no fix in sight. I paid the $125 deductible on first visit. On third visit the Sears guy wanted another $125 or wouldn't look at the refrig. He claimed Total Protect was calling the return visit a "new order." I live in a city of 130,000 and county of half a million. Yet I need to wait two weeks at a time, or longer, for a repairman to come from a city nearly 150 miles away. Sears changed a sensor after the first visit. Now they are thinking the problem may be something else, and will have to drain the coolant and I find out that I have to pay $100 to recharge with new coolant. Shame on Total Protect for trying to get a second deductible. Wonder how many people pay it because they aren't knowledgeable about one deductible covering all visits concerning the same repair. Shame on Sears for not knowing the contract with Total Protect (thus trying to collect a second deductible).
Be the first one to find this review helpful
Robin of Indianapolis, IN Verified Reviewer Verified Buyer
Original review: Feb. 15, 2018
I have contacted TotalProtect numerous times about my cash option payment and have not received it as of today 2/15/18 from a claim that was placed at the beginning 12/2017.
We paid a company in full to install a new furnace in our home in 12/2017 after speaking with customer service and getting approval for the cash option.
We called TotalProtect back sometime in 01/2018 to check on the status of the cash option payment that was due to us and was informed by a customer service rep that the payment was mailed out to the furnace company that did the initial service call (not to us the customer). Here is where the story takes a turn for the worst!!! We then had to email corporate with a copy of the paid invoice (which was done in January)
My husband and I have called customer service numerous times and each time we get a different story depending on who we speak with and again no refund.
This has been the worst experience I have ever had dealing with a company and customer service. As of today, no one from TotalProtect has called me about this ongoing unresolved issue!!!!!
- -
View more
Be the first one to find this review helpful
Jeremy of Wilmington, NC Verified Reviewer
Original review: Feb. 15, 2018
In October of 2017 I filed a claim with this company in regards to my water heater not working. properly. The first two and only local plumbers that were assigned my claim showed up as expected, but neither were qualified nor had the knowledge to work on my tankless water heater. The company was notified of this, and closed the claim without further follow up. When I called a couple of weeks later to check on the claim I was advised that it had been settled and closed, which it was not. When I told the customer service representative that the problem had not been fixed a new claim was started. I had to wait quite some time until a qualified plumber/handyman was located from across the state. After he inspected the unit and parts were changed out, it was determined that the unit needed to be replaced. I"m now going into the middle of February 2018, Five plus months after I reported the initial issue, and I'm still waiting for this matter to be resolved. The plumber/handyman said he can do the work, but needs a certified electrician to assist, which I'm now being told by this company that I have to find on my own, and if they approve of the electrician, then they will cover him.
I JUST WANT HOT WATER IN MY HOUSE FOR ME AND MY FAMILY!!!! Why is this such a difficult issue to deal with. I have spent countless hours on the phone with the company trying to handle this matter, not to mention the time I had to take off from work each time a technician came to the house for the scheduled four hour window of arrival.
View more
Be the first one to find this review helpful
How do I know I can trust these reviews about TotalProtect Home Warranty?
1,023,021 reviews on ConsumerAffairs are verified.
We require contact information to ensure our reviewers are real.
We use intelligent software that helps us maintain the integrity of reviews.
Our moderators read all reviews to verify quality and helpfulness.
For more information about reviews on ConsumerAffairs.com please visit our FAQ.
yvonne of Southfield, MI Verified Reviewer Verified Buyer
Original review: Feb. 14, 2018
We had this plan since 2016 and our refrigerator needed repair due seal system compressor issue. The dispatcher constantly sent vendors who were not capable to do the job at our home. It has been over a month we still do not have refrigerator that maintains appropriate temperature. The customer service representative constantly misrepresent the facts, provided misinformation and supervisors were never available to speak . This is worst the company .
Be the first one to find this review helpful

Ovel of Dunn, NC Verified Reviewer Verified Buyer
Original review: Feb. 14, 2018
We have been with Total Protect since July 2017, On December 2nd Our water heater broke. I filed a claimed and they sent out a technician to inspect it. They confirmed that it needed to be replaced, After a month of calling them, they agreed on a replacement and was going to send it to the plumber to have it installed. They gave me the name of the plumber and could not reach him even thou I left lots of phone messages. I called total protect and they agree to change to another plumber. Then after much back and forth they came back with a very large estimate which Total Protect would not except. With this all going on 2 months have passed without hot water, I finally had to bite the bullet and hire a plumber to install a water heater, During all this time I was calling Total Protect at least 3 times a week and each time they had a new excuse. This company does not fulfill its contract, Now I am in a battle to have them reimburse me for the part they promised to cover.
3 people found this review helpful
susan of Potomac, MD Verified Reviewer Verified Buyer
Original review: Feb. 14, 2018
I have had a contract with this company for over seven years. I have 45.00 charged on my credit card each month. This winter, my furnace failed and they had no one available to come out on an emergency basis. I ended up calling someone who was not covered by their plan because he would come out on a Sunday. This wonderful man kept the furnace running temporarily so that I would not freeze. I called Total Protect to report the problem and they had a very unpleasant service tech come out to tell me I needed a new furnace. Fast forward, it took a month to complete and it cost me $1,000.00 between deductible and items "not covered." Now, my dishwasher isnt working properly so I filed another claim. I refused to have the first two companies that they recommended come out because of their horrible reviews. Finally, Sears came out, identified the problem and called in the report to the warranty company. It has been 2 weeks and no follow up. I just called again and was told, "they are evaluating whether the item needs to be replaced." When I asked how long the "evaluation" would take, they could not tell me. I asked to speak to a supervisor and was told "there are none available." They have the worst customer service and I would not recommend them to anyone. Honestly, the only reason I don't cancel my subscription now is, I am planning on selling the house and I'm hoping that another major appliance doesn't break before I do. I also plan on filing a complaint with the Better Business Bureau.
3 people found this review helpful
Antoinette of St Louis, MO Verified Reviewer
Original review: Feb. 13, 2018
I FILED A CLAIM WITH TOTAL PROTECT 3 WEEKS AGO AND HAVE BEEN GIVEN THE RUN AROUND EVERY SINCE. I LIVE IN ST LOUIS AND MY FURNACE STARTED TO BLOW COLD AIR. I CALLED TOTAL PROTECT AND THEY MADE AN APPT, SENT SOURCE 1 HEATING AND COOLING. THE TECHNICIAN SHOWED UP AT ALMOST 8 PM AFTER I CALLED NUMEROUS TIMES CONFIRMING THEY WERE STILL COMING!! HE TOOK SOME PICTURES TOLD ME THAT THE INDUCER MOTOR NEEDED TO BE REPLACED. AFTER 4 DAYS I CALLED THEM BACK THEY SAID THEY WERE WAITING ON TOTAL PROTECT TO GIVE AUTHORIZATION. TOTAL PROTECT DENIED CLAIM STATING THE MOTOR WASN'T OPERATING DUE TO RUST!! i CALLED IN A HEATING COMPANY TO DO THE MAINTENANCE THEY STATE THE RUST IS DUE TO THE FURNACE BEING OLD AND HAS NOTHING TO DO WITH THE OPERATION OF THE FURNACE!! I'VE REPLACED THE RESISTORS, THE INDUCER MOTOR, AND SENSORS AND THE FURNACE IS STILL NOT WORKING, MIND YOU IT'S FREEZING IN ST LOUIS. I AM THOROUGHLY PISSED OFF!! THE CUSTOMER SERVICE SUCKS AND THE SUPERVISORS ARE RUDE AS HELL!!! NOW THEY TELL ME TO EMAIL THEM MY RECEIPTS SHOWING I GOT A SECOND OPINION AND THEY WILL REVIEW IT!! MEANWHILE, I'M USING SPACE HEATERS AND MY OVEN TO HEAT MY HOUSE!! PLEASE PEOPLE DO YOUR RESEARCH BEFORE BUYING A HOME WARRANTY PLAN. I WISH I HAD READ THE REVIEWS BEFORE CHOOSING THESE PEOPLE. I WOULD HAVE JUST TAKEN MY CHANCES AND NOT PURCHASED, SEEMS LIKE I DID ANYWAY SINCE I'M PAYING FOR EVERYTHING OUT OF POCKET!!!
2 people found this review helpful
Ernest of Canton, MI Verified Reviewer Verified Buyer
Original review: Feb. 13, 2018
I understand how warranties work and that was why I applied for it. I own the house and I got it in case something happens. At that time, TotalProtect was the only one that made sense when I looked for home warranty providers online. And their claims process has been great. It's easy and they call back right away. Not only that, their claims representatives follow up good too.
I had a basement problem three years ago. A sump pump went out and my coverage didn't cover it. They told me that I didn't purchase the proper coverage. But I didn't know there was a different coverage. If they had told me what it was, I would have purchased it. They didn't explain the coverage properly. But I stuck with them anyway and increased the coverage. That was the only bad experience I had.
I also had a technician once who came out and asked me to pay for the deductible before he did the work. That's not the normal procedure. I would pay after he is finished, but he asked me to go ahead and pay it in advance. Later on, he explained some of the bad experiences he had and while I understood that, it's not a good procedure. I've been getting warranties all my life and that was the first time I had someone tell me in advance that I had to pay for the deductible before the work was performed. I would have called up and complained about it, but I just thought it was the individual's problem and not TotalProtect's. Overall though, the people sent out by TotalProtect were good. They did good work and I had no problem with them and so I would recommend TotalProtect.
View more
TotalProtect Home Warranty response
Ernest - Thank you for sharing your experience. We appreciate your feedback and are happy to hear that our customer service team has provided you with excellent service. We are sorry to hear that your interaction with one of our service providers was less than outstanding. We appreciate you being a loyal customer. Sincerely, Stephanie
Be the first one to find this review helpful
Myra of Culpeper, VA Verified Reviewer
Original review: Feb. 12, 2018
This round started Feb 4, 2018. Called Total Protect on one of the coldest time of the year. They gave appt for Tuesday. Tech comes says we need a new heating/air conditioning unit. He would expedite the order. While there he noticed the last tech failed to do the work correctly. Indicated there was danger of fire or explosion from the work. No one called from TP. I called 2days, on today Monday. They have soulion. I could pay 750 to repair or buy out 350 . My unit would be working still if they had sent out reliable people. I will be calling tv station or lawyer. Ive been with them for years. Lord help me. This is so wrong.
Be the first one to find this review helpful
G. of Md, MD Verified Reviewer Verified Buyer
Original review: Feb. 12, 2018
At that time I looked into acquiring a home warranty, TotalProtect Home Warranty was the cheapest. Whenever I make a claim, I call them up. The dealing I had with their claims reps was excellent. They gave me a provider who I called and the provider sent someone, and after I pointed out to him what the problem was, he went in and did the repair. The work quality was outstanding and I've never had a problem since.
TotalProtect Home Warranty response
Gregory - Thank you for sharing your experience. We appreciate your feedback and are happy to hear that our customer service team, and service company provided you with excellent service. Thank you for your loyalty! Sincerely - Stephanie
Be the first one to find this review helpful
Swarna of Jonesboro, GA Verified Reviewer Verified Buyer
Original review: Feb. 11, 2018
My daughter had TotalProtect for a long time. Having a home warranty is economical and I don't have to worry. The claims process is very easy. I go online and place a claim with TotalProtect and they respond almost immediately. Their claims reps are very knowledgeable. The techs that they've sent out were polite and they explained everything. I'm very satisfied with the work that they've done.
TotalProtect Home Warranty response
Swarna - We are thrilled to hear that you've had an awesome warranty experience. Providing efficient repairs and excellent customer service is our primary goal as your warranty company. Thanks for sharing! - Stephanie
Be the first one to find this review helpful
Steven of La Verne, CA Verified Reviewer Verified Buyer
Original review: Feb. 10, 2018
We had a home that was about 20 years old. We were starting to experience small problems here and there and I thought TotalProtect Home Warranty would be a good insurance to have in case something major went out like our air conditioning unit. I read reviews online to see if there were any complaints or issues but I found pretty positive ratings. We have had several claims which I prefer to submit over the phone and they have all been very good. I have had a positive experience with their claims reps as well as with their technicians. The technicians were on time, very respectful, very knowledgeable, very nice and they did not make a mess. They had great communication skills. They did an outstanding job.
We have been happy with the service. We understand that there is a wait time. I don't expect to call them in the morning and have them there that afternoon but they're very easy to work with. After they give me a provider, I can go online to look at the reviews of the service provider and I always have the option of calling back and to ask if we can select somebody else. TotalProtect has been very good about that.
As an example, our refrigerator has gone out twice. We had a number of complaints like our dishwasher and dryer. We found out that they use Sears as a service provider. Usually, the Sears guys will call to get the model of the washing machine or the refrigerator. And then when you tell them what the issue is, they usually have the part in their truck so they can fix it with that one visit. With other smaller repair companies, they come out and tell what is the problem then they will the part needed. They will then call us when the part comes in and then schedule the repair two or three days after that. So, I prefer to go with Sears and they give me the option of doing that provided they're available.
View more
TotalProtect Home Warranty response
Steven - We appreciate you as a loyal customer and strive to make managing home repairs easy. We are glad we were able to deliver. Thanks for sharing!
Sincerely- Stephanie
Be the first one to find this review helpful
Susan of Houston, TX Verified Reviewer Verified Buyer
Original review: Feb. 9, 2018
Everytime I make a claim, I either get no shows or people who cant figure out the problems and come repeatedly. I go weeks with broken appliances. I looked up the repair companies they use and they have one star. If I hadnt put money into my contract, I would never get a contract with them.
2 people found this review helpful
Leland of Livingston, TX Verified Reviewer Verified Buyer
Original review: Feb. 8, 2018
I've been with TotalProtect for a long time now and it's doing all right for me. I've had good results with their technicians over the past few years and they've done fine with their work. It's a good deal and I would recommend it.
TotalProtect Home Warranty response
Leland - We're delighted to hear that you are pleased with our service. Thank you for sharing your experience. We appreciate your loyalty.
Thank you! - Stephanie
Be the first one to find this review helpful
Teresa of North Ridgeville, OH Verified Reviewer Verified Buyer
Original review: Feb. 7, 2018
We purchased the Total Protect Home Service Plan at the recommendation of our mortgage servicer in September 2017. In October 2017, we had a major part fail on our furnace. We called warranty company and they had a technician out the next day. Our furnace issue was resolved in a timely manner. Great experience! Thus, the 2 stars.
On January 24, 2018, our electric clothes dryer failed. I called warranty company and on January 26 technician comes out and diagnosed the problem. It was the motor. Since it was Friday, the tech said he couldn't order parts until Monday January 29th and that they would be shipped from Youngstown by mid-week. Ok. That's reasonable I say. I paid the $100 deductible.
I called the repair company AAA Appliance on Wednesday, January 31, and they said parts not in. Ok. I call AAA again Friday February 2. No parts. However, I was told that the warranty company was replacing the dryer instead of repair and that David at CCHS/total Protect said he would notify me. That never happened as I only learned of the replacement from the repair company.
I called CCHS/total protect on Monday, February 5 spoke to Michael, he told me my claim was in the "research" department. That department will find a comparable dryer. I was asked to Check back in a day or two! I called again Tuesday February 6 spoke to Tanisha. She told me the same thing. Check back in day or two. Called again today, Wednesday February 7th. Spoke with Amando she told me it could be a few more days or even a month! I demanded a supervisor! I got Cherry in membership services. Again, I was apologized to and told research is working on it. She offered to transfer me to research. Ok! Now I'm getting somewhere! I spoke with Connor who was willing to send an email to the research team to see if they could resolve my claim sooner than weeks or months. He told me that the research department was "backed up" but that he would try to get someone to call me with replacement details.
I'm still waiting and I am not confident that anyone will resolve this claim.
I do not recommend this company based on my replacement nightmare!
View more
4 people found this review helpful

Elvin of Randolph, NJ Verified Reviewer Verified Buyer
Original review: Feb. 7, 2018
My washing machine was failing and called TotalProtect (Homesure) warranty for repair. I've been paying them $50 a month for a long time and NEVER put in a claim. They sent out an appliance repair company to look at the washer and said a "structural component" failed, whatever that is. Total Protect won't cover that, so they are denying my claim after accepting the $125 deductible. When I spoke to member services, they indicated that a Structural Component can be a screw, and if a screw failed in ANY component, they can deny the claim! WORST COMPANY EVER that tries to find ways to get out of paying a claim!
3 people found this review helpful
Jens of Gulfport, MS Verified Reviewer Verified Buyer
Original review: Feb. 7, 2018
I'm happy with what TotalProtect Home Warranty provides. I got a home warranty due to the age of our house and the cost of replacing house equipment and having work done on the house. Submitting a claim with them has been very easy. They're very responsive. I either go online or call and their claims reps have been friendly and great. They'd answer my questions and provide additional information, even if I didn't ask for it. The technicians that they have sent have also been friendly and provided quality work. Then, whenever I have an issue, I call the tech back and tell him about it and they'd send a technician to fix whatever my issue was. However, there are some things that aren't covered.
TotalProtect Home Warranty response
Jens - We are thrilled to hear that you've had an awesome warranty experience. Providing efficient repairs and excellent customer service is our primary goal as your warranty company. Thanks for sharing! - Stephanie
Be the first one to find this review helpful
Rodney of Brentwood, TN Verified Reviewer Verified Buyer
Original review: Feb. 6, 2018
When we purchased our home warranty, we were assured that our appliances would be repaired or replaced with the like kind current model. We have had 2 incidents with Total Protect where they have not met expectations.
1st - HVAC unit had a bad burner. When the tech came out, he took pictures of the unit and recommended for it to be replaced due to age and rusted parts. Total Protect would only cover the burner even though evidence was presented the rest of the unit needed replaced. The burner is working now, but we expect to make another call and pay another deductible this summer to have the A/C repaired. The tech broke a bush by the unit while repairing the unit that was not replaced.
2nd - Wall Oven convection does not work. Tech says parts are not available. Total Protect will only offer us the base model oven, even though ours is a higher end model. The base model does not have the same features as ours. Total Protect made an cash offer that is about 1/3 of the cost for the comparable model we have. It is not acceptable for Total Protect to expect their customers to downgrade to a lower grade model.
- I do NOT recommend Total Protect Home Warranty as they have not honored our warranty plan as presented to us.
View more
2 people found this review helpful
Kim of Upper Marlboro, MD Verified Reviewer
Original review: Feb. 6, 2018
I am a paying customer of TotalProtect Home Warranty and I am here to report my concerns about this company. I've had an open case since August 2017, and to date, this claim (for double ovens) is not resolved.
The customer service is less than satisfactory. It takes approximately an hour or more to get someone on the phone, and once you get them you only obtain general/basic/preprogrammed information. I've been trying to speak with someone in the Authorization department for months and I'm always told I have to wait for them to call me. I'll get promised a call in 48 hours and the 48 hours turns into weeks. The 2 times I did receive a call from the Authorization department, I was informed the department would call me directly back after researching for more information; however, to no avail.
I went through Thanksgiving 2017 without my double ovens fixed. I went through Christmas 2017 without my double ovens fixed. And now it's February 2018 and I'm still waiting for closure regarding this claim. My ovens are still not fixed! This is completely unacceptable!
The company faithfully receives their automatic payment, but I'm still waiting for service. I'm very frustrated and disappointed!
View more
2 people found this review helpful
Donato of Cooper City, FL Verified Reviewer Verified Buyer
Original review: Feb. 4, 2018
I have TotalProtect for a long time. I submit claims over the phone and I get put on hold sometimes for a few minutes like last year. But they're very good and professional people. They come in and do the job, say what the issue is and then leave. TotalProtect's very excellent.
TotalProtect Home Warranty response
Donato - We are delighted to hear that we've been able to satisfy your home warranty needs and appreciate your feedback. Thank you for your loyalty!
Sincerely - Stephanie
Be the first one to find this review helpful
Edward of Augusta, GA Verified Reviewer Verified Buyer
Original review: Feb. 3, 2018
I already had a home warranty before. Although TotalProtect has a higher deduction, they're a little cheaper so, I switched. I had called them once to submit a claim and the rep I spoke with was pleasant and professional. The technician came out in a reasonable time, he was great and knowledgeable of what was going on. He cleaned the part that was there and reinstalled it. He told me that he was going to order another one and if I ever had that problem again, he told me to simply call them and they would just bring the part out and replace it, for free.
On the other hand, the plan offers $1200 net per year and there is a possibility that I may have to stay in a hotel. I asked them that if I only used $200 of $1200, would I get the chance if I needed it again. They said that it doesn't roll over and it's a one-time thing. To me, that was not valid. Also, I had misplaced the hardcopy of my plan and I asked them if they would mail me out another copy, and they told me they would but as of now, I still haven't received it.
View more
Be the first one to find this review helpful
wahid of Cary, NC Verified Reviewer
Original review: Feb. 2, 2018
on January 5th, a service man from rtp eazy fix came out to my house because I had called Total Protect because of my LG stove/oven had stopped working. The gentleman came in and diagnosed the problem as the the control board. I said ok I paid my deductible and was told he was going to tell the warranty company to order the part. I said ok great the sooner the better we had a party planned the neat weekend.
fast forward to today, I STILL DONT HAVE A STOVE!!! I have two kids that always want to eat, we orderout every night or have microwavable TV dinners, I have called over 29 times, one time I was hung up on by the Total Protect rep. I could have bought a new stove with the money we spent on outside food and dinner????? AND NOW THE REPAIR COMPANY SAYS HE DOESNT HAVE THE PART STILL, TOTAL PROTECT SAYS IT WAS DELIVERED ALREADY 10 DAYS AGO,... I have never been late with a payment (which they increased 6 months ago) I paid my deductible, my next step is to buy a stove for my family but not before going to the BBB and telling all of you STAY AWAY FROM THIS COMPANY!!!!!!!!!!!!!!!!!!!!
4 people found this review helpful
Bradley of Cedar Hill, MO Verified Reviewer Verified Buyer
Original review: Feb. 2, 2018
Deductible has increased year over year, started at $60 for a service call it's now $125. We've been attempting to have our dishwasher repaired for the last 3 months. Spent nearly 4 hours on the phone with TotalProtect Home Warranty folks and their service provider with no resolution in sight. So far my wife and I have had to do all the leg work for the last month. Asked to speak to a supervisor this evening was disconnected during the transfer 3 times and when I finally got to an associate, Jessie, I was told that no supervisor was available. He told me they would have a supervisor call me. I told them they had 1 hour before I filed a complaint with the BBB and the state AGs office. Entering those complaints with far more detail next. I felt it needed to complete a review here since they brag about a 4.6 star rating and that is about as far as you can get from our experiance. Not worth the money and we have been customers since 2004/2005, clearly a long term relationship has no value with this customer. Note the account is current.
4 people found this review helpful
Sheila of Surprise, AZ Verified Reviewer Verified Buyer
Original review: Feb. 2, 2018
TotalProtect is a very good service company. I've been very pleased with them every time. We've had their warranty since we got our mortgage on our home. They were our realtor's recommendation. Over a period of time, their warranty has been reasonable and serviceable. They repaired different things for us over the years and their deductible has been minimal. Now, however, their deductible is over a $100 and they're very selective on the things they repair. They just repaired my water heater and I didn't think that what they paid was too good.
Submitting a claim with them has been good. I call them in and their reps have all been respectful and courteous. However, before, they'd be the one to tell me which company will come out and when. Now, they want you to call the provider, set up an appointment with them, and meet them. Then the contractors have to get the okay from the insurance company. It's a little confusing. But every contractor they've sent out has been excellent. They'd come out within 24 hours, although, often there's a little delay. But by the third day, they're usually resolving it. They do what they say they're going to do.
People, however, should look around and be sure that they're covered for what they want because I know I'm not. I didn't realize that until the technician was here last time and told me that TotalProtect has different levels of coverage. Every year we've renewed our warranty, it's gone up and we just renew it but we should have asked what type of plan we have. And we should be notified that there are other options, like through a brochure which has alternate plans that you could get for an additional amount of dollars.
View more
Be the first one to find this review helpful
Mary of Orlando, FL Verified Reviewer Verified Buyer
Original review: Feb. 1, 2018
I purchased a home and the real estate broker gave TotalProtect Home Warranty to me as a gift. There were certain rooms in the house that were cold, so I submitted a claim over the phone, and the process was quick and easy. The representatives were easy to talk with and they understood my situation. I was happy with the claims process. However, the technician that was sent out wasn't able to get the heating problem fixed. This house was built in 2003 and the heating unit did what it was supposed to do, but I believe that the unit needs to be replaced. I was not satisfied with the technician, but other than that, everything went very well. TotalProtect is a good deal.
TotalProtect Home Warranty response
Mary - We are thrilled to hear that you've had an awesome warranty experience. Providing excellent customer service is our primary goal. Thank you for sharing! - Stephanie
2 people found this review helpful
Veronica of Trumansburg, NY Verified Reviewer Verified Buyer
Original review: Jan. 30, 2018
We decided to accept TotalProtect when it was offered to us by our mortgage company. When we looked at the arrangement, it was a reasonable monthly cost to pay in order not to have a huge expense every time a large appliance went out. It's fantastic to know that at any given time, it's only going to be the $75 deductible we pay for the full cost of any repair or replacement for any appliance.
When submitting a claim, we call a number and they confirm that we have an account with them. They're affiliated with different contractors, for instance, Sears, and they would send a technician out at that time. I work from home so it's always convenient for me to do that. If they are unable to find somebody who is a third party person to take their payment, they give me permission to find someone. And that person comes, evaluates the situation and then calls them for permission to do the work. Either that person accepts their payment or I pay them and I'm reimbursed by TotalProtect.
TotalProtect is like any business where people are more experienced and more agile about handling problems. The latest claim may have been the most difficult. I called in with a claim needing a dryer repair. They called Sears who have come here a dozen times. The technician came out, diagnosed it, and determined that it needed a new belt. And then they rescheduled someone to come in and install the belt. However, they did it backward. I knew something was wrong with the installation. So, I called TotalProtect and they sent someone back out. But they wouldn't do the repair since the originator of the claim didn't call it a recall, which it should have been if they made a mistake. If Sears made a mistake, it should have been diagnosed as a recall. Since it was a new order, they wouldn't do it and the guy left. He had an attitude about it. The Sears technician should have called their dispatcher instead.
It was an hour and a half drive, so it was a ridiculous thing that we had to wait another week at least for someone else to come back and deal with it. That was a lack of experience that the representative had from TotalProtect. But when I look at the big picture and all the different people that I've interacted with, I would say that the overall people were capable and sensitive about communicating, asking if I needed any more help. Everybody at TotalProtect has been very helpful, friendly and I felt like I was heard. Every once in a while, I can't understand someone's accent so that was awkward. But overall, I have a high satisfaction feeling about the whole experience.
We've had a variety of glitches in the experience. For example, I made a claim for a radiant heat floor, but the person I talked to didn't take that in. It might have been recorded so they realized that they had done that. Eventually, they said that they don't cover radiant heat floor. But in the meantime, we already had someone come in and do a cleaning of the boiler. At that point, we said that we told them in the beginning that it was for a radiant heat floor, and so they said that they would pay up to what they agreed to pay. And with that situation, there was flexibility with TotalProtect. Their people were very reasonable and very responsible for understanding that I can't wait forever.
In other words, it was a more human experience than a lot of huge umbrella companies like TotalProtect. In every single case, we've had appliances repaired or replaced and had a good relationship with the repair people that were doing it. I've had a big variety of experiences with TotalProtect and they've always turned out well. That to me is a high recommendation.
View more
Be the first one to find this review helpful
Jerry of Decatur, GA Verified Reviewer Verified Buyer
Original review: Jan. 29, 2018
911 Appliance Repair was sent to repair my dryer. The repair man spent all of 3 minutes deciding that the vent was clogged thus the dryer not drying properly. He did not handle clogged vents thus I needed a heating and air person to unclog the vent. I called a heating & air company who came out and fortunately for me, the gentleman was a former appliance repair person. So instead of leaving me high and dry with no dryer like 911 Appliance Repair did, he diagnosed the problem to be the heating sensors that were not functioning properly. He decided that since he had to take the dryer apart to replace the heating sensors he could replace the drum wheels and the belt and virtually give the dryer a tune up and make it last for many more years. We did. His name is Ray **, Prolific Air-Systems, Inc. Use Ray **. Total Protect and 911 Appliance Repair were incompetent and I pay yearly for Total Protect to repair my appliances! I think I need a new warranty company, don't you?
3 people found this review helpful
Edith of Temple Hills, MD Verified Reviewer Verified Buyer
Original review: Jan. 29, 2018
Get a warranty from TotalProtect. I've been with them for quite a while now and I've had an excellent experience. I called to submit a claim and they told me when the contractor was coming. The people who came out told me what was wrong, what was needed, and they took care of it. I pay my monthly fee and whatever's broken, as long as it's covered, TotalProtect sends someone to fix it. I'm satisfied with them,
TotalProtect Home Warranty response
Edith - We are thrilled to hear that you've had an awesome warranty experience. Providing efficient repairs and excellent customer service is our primary goal as your warranty company. We appreciate your loyalty. Thanks for sharing! - Stephanie
Be the first one to find this review helpful