TotalProtect Home Warranty
ConsumerAffairs Accredited Brand
TotalProtect, along with its parent company Cross Country Home Services, is a leading home warranty provider with 37 years in the industry. TotalProtect offers coverage for appliances, heating and cooling systems, plumbing, electrical and more. The company has been BBB accredited since 2007 and offers a 6-month guarantee on covered repairs.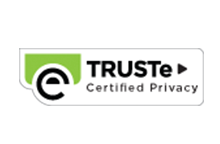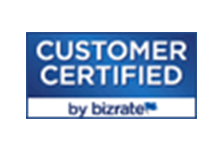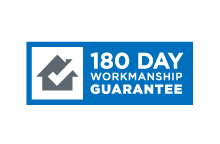 Read More
Read More
Select stars to rate your experience
Last updated: Nov. 17, 2017
2192

TotalProtect Home Warranty Consumer Reviews and Complaints
This review is featured by TotalProtect Home Warranty
Original review: Oct. 24, 2017
I've always had TotalProtect and submitting a claim is easy. They're wonderful and I have no problem with them. The service is great and after 25 years, that's something. I love them and I recommend them to everybody all the time.
Marie – We love you too! Thanks for your loyalty and allowing us to make your home management needs easier. - Tanya
This review is featured by TotalProtect Home Warranty
Original review: Oct. 18, 2017
TotalProtect came with the home financing and they've been handling my claims. I submit claims over the phone and the only time I had a communication problem with them was when they had the hurricane in Florida. The connections were bad but they connected me with somebody else and my issue was resolved.
Bashir –Thank you for your feedback, and your patience during the storm. We're glad we were able to provide the help you needed to resolve your claim. – Amanda
This review is featured by TotalProtect Home Warranty
Original review: Oct. 3, 2017
We moved into an HOA community and our neighbor told me she had to get her home warranty back in service because she had it forever and she really enjoyed it. She told me that it was TotalProtect and I decided to also sign up with them. We only had it for a month when the toilet went leaking at the bottom. I submitted a claim for it online and they contacted me when the technician was coming out. They were very polite and nice.
The person came out and it was good. At first, they said that it was just a shadow. I had them feel it to show that the floor is wet and that it only looks like a shadow. So they ended up picking it up and putting a new seal on it. Then they bolted the toilet, even though the toilet itself was not even a year old. They did that and so far, so good. But I had to call the contractor back because they didn't re-caulk the bottom of the toilet. They said that they didn't do that. Then I called TotalProtect and they confirmed that they don't do that. So we ended up doing it ourselves. But we're glad we have TotalProtect and we definitely thank our neighbor for letting us know about it.
View more
Anita – Thanks for sharing your experience. We are happy to have you as a customer and look forward to servicing you in the future for all your home management needs.- Tanya
Original review: Nov. 17, 2017
TotalProtect came through my credit union advertisement and I inquired about it. I have a lot of problems in my new home and I felt as though as I was spending a lot of money in repairs so I went ahead and consolidate the payment and see if I can just get something a little bit better. I'm in a rural area so there's not that many local companies that are signed up with TotalProtect. The provider is in another state so you can imagine the willingness of one to come and do a service when it's just that far away. In a business point of view, I can understand that but it's not good for me. In submitting a claim, it was hard to get through when I call sometimes. But once I got through, the service was excellent. If I was in another area where I can have more providers it will probably be a lot better.
Thank you, you have successfully subscribed to our newsletter!
Enjoy reading our tips and recommendations.
Unsubscribe easily whenever you want
Original review: Nov. 15, 2017
My experience has been very awful. I placed a service claim September 26, 2017. A total of three parts needed to repair washer machine. The parts were ordered October 3, 2017; As of today November 15, 2017 the parts has been on back order. And customer service has been given me the round around and telling me a tracking of the parts must be placed in order to re order parts.

I asked for the supervisor to call back concerning the claim, Nobody calls back. And then I asked to speak to case management department to get other options.
The case management department "Cassandra" indicated that she will research and never call back.
Case Management says she off for 5 days.
View more
Original review: Nov. 15, 2017
Submitting a claim to Total Protect was easy. I can either do it online or by the phone. When my water softener gave out, I called them. They got right back with me even if it's during the weekend. They have different plumbers doing different things. They sent it directly to the proper plumbing service, and they got right back ahold with me. They sent a plumber out and the plumber said the water softener needed replacement. There were a few extra charges for the installation that was over and above the initial $100, but I understood that there was going to be an additional cost. Nevertheless, they did the job. My experience with TotalProtect is really good.
Original review: Nov. 14, 2017
Wow, so in the past it has been relatively easy to file a claim and get fairly prompt service and appts, however today I was on hold for 60 min waiting for customer service to take my call. Someone then answered and hung up on me. I called back and am now waiting 70min and counting. This is ridiculous, it has consumed my entire day. They should initiate a call back option where you leave your name and number and it holds your place in the queue. I am beyond upset.
Original review: Nov. 14, 2017
I have been without heat for over a week now. Each time I call Total Protect I have wait over an hour every day I call to get a status. I'm told each time that they are waiting on the furnace to come in. It should not take more than 2 days to get a furnance unless it's coming from outside the country! Totally disappointed in the customer service and time it is taking to get a result. Freezin in CHICAGO!
How do I know I can trust these reviews about TotalProtect Home Warranty?
939,324 reviews on ConsumerAffairs are verified.
We require contact information to ensure our reviewers are real.
We use intelligent software that helps us maintain the integrity of reviews.
Our moderators read all reviews to verify quality and helpfulness.
For more information about reviews on ConsumerAffairs.com please visit our FAQ.
Original review: Nov. 14, 2017
I started a claim for my home heating system on 11/03/17, mind you I did not get a chance to speak with a live person, an automated system, took control ( extremely bad voice ) comm. it supposedly made an appointment for service (did not confirm with me) and hung up! I tried calling back right away, then started the endless hold times, after 1hr and 40 mins. I actually spoke to someone, the CSR (customer service Rep.) said I had an appoint with a local service company, she gave me a name & tel #. I called no answer, got an answering service, gave me a cell number to call, the cell did not answer or have a VM set up to leave a message! I started calling back 2 days later and 2.5 hrs more of hold time, spoke with more CSR's and a 2 Supervisors, was promised call backs, (NOTHING)! I was rudely spoken to by a (Authorization) person, whi I had to call to get approval to have my own service comp. come and look at my System, (my service person was on the call with me) as the Auth. person was Sarcastic and Rude, so this process of a claim has been 8 business days and I have been lied to and ignored, hung up on. I have no heat and its the middle of November> what the hell is with this Company/, My advise do not call them do not write a contract with them, go anywhere else you can. I'm Done!
Original review: Nov. 14, 2017
My brother told me about TotalProtect and it seemed TotalProtect had a good deal so I went with them. Submitting a claim is very simple and it was a very efficient experience. I call them and give my number then the claims rep contact people to go out to the property. Their reps were prompt and courteous. The lady that I interacted with was professional and answered all my questions. Their technicians were good. They told me what I needed and I paid my deductible. I was out of town when they went so I had somebody else to look for me but I got the invoice and everything that they gave me. Everything was fine. TotalProtect did an excellent job and I got excellent customer service.
Original review: Nov. 13, 2017
On Monday, November 13, 2017, I attempted to call Total Protect to check on an existing claim. I placed the call at 2:30 P.M. One hour later I hung up after being on hold the ENTIRE SIXTY MINUTES!! This is not the first time this has happened. CUSTOMER SERVICE AT TOTAL PROTECT IS NON-EXISTENT!! I will be canceling my subscription with them as soon as this claim is completed!!
Updated on 11/14/2017: I submitted a review yesterday (11/13/2017) about waiting over an hour to speak with "customer service"!! And hung up in frustration!! I called very early this morning and got through!! SURPRISE!! Then, I find out that the dishwasher I was supposed to get today (11/14/2017) is nowhere to be found!! They do not even know who was supposed to deliver it!! I put this claim in three weeks ago and am still TRYING to get Total Protect to give me a straight answer!! One hour + waits on the phone and still no sign of anything!! This bunch needs to be investigated NOW!! You have my claim number from the review I submitted yesterday. As of now, I have heard nothing in follow-up to my call this morning and no calls from anyone about delivering the product!!
View more
Original review: Nov. 13, 2017
I HAVE BEEN TRYING FOR OVER ONE MONTH TO HAVE REPAIRS COMPLETED ON KITCHEN APPLIANCES. WAIT ON LINE FOR OVER 1 TO 2 HOURS TO GET ANY ASSISTANCE. THEN JUST LIP SERVICE. I AM A REALTOR AND THIS IS THE WORSE WARRANTY COMPANY THAT I HAVE EVER HAD TO DEAL WITH, THEY ARE QUICK TO GET YOUR BUSINESS BUT WHEN SERVICE IS REQUIRED THEY GIVE YOU THE RUN AROUND WITH NO ONE TO CALL FOR ASSISTANCE! I DO NOT RECOMMEND THEM!!!
Original review: Nov. 13, 2017
I've been with TotalProtect a number of years. It was the one that was offered through our bank. They're a good way to avoid large bills. Submitting a claim has been pretty easy. Recently, though, we've found it's a little difficult to get a person on the phone and we're dealing with answering machines instead. That's just within the last weeks. We have never gotten anyone on the phone. We tell them what the problem is on the answering machine, they call a company and the company calls us and comes out and takes care of the problem. So far, everything we've done has been very good.
Original review: Nov. 12, 2017
I got an advertisement in the mail from TotalProtect and I read their booklet. I liked what they offered, what they do and what they pay. They explained everything so I decided to go with them and I'm glad I did because I've used them three times. When you call a professional, for them to come and to give you an estimate, it costs you. And then sometimes they come and even if they can't fix it, you still have to pay them. With TotalProtect, when you have appliances and things like that breakdown, it's much better to pay $100 and the rest they take care of it. When I submit a claim to them, they get on it right away. I would do it over the phone and I would be able to speak with a person. The people there are very nice and the technicians that come out call me when they're almost here. The quality of their work is excellent and awesome, and I'm very happy with TotalProtect.
Original review: Nov. 11, 2017
My hot water heater stopped re-heating the water after the water temperature dropped below setting.
I call total home and they sent out a tech who charged me 45.00 and then never sent in a quote. I called him back and he refused to answer my calls. I called Total and they sent me three more companies that never showed up. Now they wanted me to find someone. Every one I called refused to work with Total home Warranty and now they have refused to refund my money even though they couldn't supply the service they sold me. Stay away There is a big problem when other companies will not work for you.
Original review: Nov. 11, 2017
I've been in this home for about 17 years and I've been with TotalProtect for close to 15. They stand behind their warranties and I have always been very pleased with their professionalism and their speed of getting things taken care of. There was one time when they questioned something but they seemed to make it right. I recently had some plumbing issues and they were right on it. Before that, it was a garage door opener. They are very polite and they hook me up with people who tend to be of the quality of service.
The service people who have been here also let me write to my $100 deductibility and even they have been very pleased on their end at how cooperative and professional TotalProtect is so it seems like a completely good loop. I hope it continues that way. I've heard from so many other warranty companies that are not as reputable as TotalProtect has been with me. I'm 60 years old and the warranty does become a very nice thing to know I have on a daily basis in case something happens. My whole experience has been really good with them and I've mentioned to a lot of other people about TotalProtect.
View more
Original review: Nov. 10, 2017
Firstly, EACH time you call - I hope you have an hour or more marked off of your schedule to sit on hold and wait for someone to answer.

Secondly, we filed a claim 2 weeks ago for our heat pump. We never received a call from ANYONE, just an email that our claim had been assigned to a company in Kentucky although I live about 6 states away. That claim was cancelled, and I had to call and REOPEN another claim once I checked the online account and noticed the first one was closed.
Never once has this company contacted me with updates to the account, I have done ALL of the leg work for them. Why am I paying $60 a month for home warranty if I'm doing all the work myself?
So, after the second claim was opened, I again called multiple times, on hold for an hour or longer. I was told I needed to find a service provider in my area because they couldn't find anyone. Again, I'M responsible? That's why I pay YOU!!! If you don't have service providers in my area, then why do you offer a home warranty in my area? Once I said I wanted to cancel my contract, the representative magically found someone to do the work. Now that the gentleman has come out and addressed the problem, submitted a claim, we still haven't had any progress. I call, and total protect tells me everything has been approved, but they're telling the service provider it's under review??? GET YOUR STUFF TOGETHER total protect!!! I will NOT recommend this company to anyone! Now, tonight I'll go to sleep in 35 degree weather with no heater...... thanks to putting my trust in a company who doesn't stand by their word ("making home ownership easy.")
View more
Original review: Nov. 10, 2017
I placed a claim with them on 11-8 and received confirmation via email on 11-10 that a service provider will be visiting my home on 11-10 to service my furnace. Imagine my surprise when I called the service provider and they had no records of my appointment. They stated that this happen all the time and that the warranty company never contact them to make them aware of the appointment.
I'm now sitting on hold for customer service and its been approximately30 minutes and counting for someone to answer my call. I have no idea why Total Protect advertise 24/7 Live help when no one answer your call. VERY DISAPPOINTED IN THEIR SERVICE!!!!!!!!!!!!!!!!!!!!!!!!!
View more
Original review: Nov. 10, 2017
I have been trying to get my air conditioner looked at. It is leaking water on my hardwood floors. I called on a Sunday evening and was told someone would be at my house on the next morning. No one showed up. Called back and said no one came and was told it was a scheduling problem and they would be here Tuesday. No one showed. I was reassigned to another company and was hoping they would come Wednesday. Was told they didn't get the assignment until late and they couldn't make it until Thursday. The repair person called Thursday and said they probably wouldn't make it since they were assigned 4 places to go in three different states. So another no show. Friday I called him, but no answer. I called Total Protect again, but they didn't really have any other providers in my area, so they are suppose to have him call me this weekend to set up something for Monday. This whole thing has been a tragedy in incompetence not to mention the hold times to even talk to someone. I was on hold for an hour and a half on day before I finally gave up and hung up. The wait times have been between 30-45 minutes the other times I had to call them. So after a week I still have the A.C. problem and I am upset and stressed out by all of this. I wonder if any of the other Home Warranty Companies are this disorganized and lacking contractors?
Original review: Nov. 10, 2017
We chose TotalProtect Home Warranty because of the coverage. The last time that we submitted a claim, my husband wasn't very pleased because it was all automated and was annoyed that he didn't get a real person. However, the contractor that they set us up with showed up on time and the service was great. The guy was really thorough, friendly and helpful as well.
Original review: Nov. 10, 2017
Set a dryer repair appt of 9/6 . Dryer worked for 1 month. Called 10/9 set appt for 10/12 and submitted parts request on 10/16. No word. We called 10/23 for status. TotalProtect asked us to look at a dryer to see if it fit our needs. Called 10/26 agreed to dryer. TP said dryer would deliver NLT 11/2. No word. Called 11/2 -can't track dryer; called 11/3, still can't track; 11/4 called and told claim escalated to the purchasing dept. Victoria ** was to call back location of dryer. No word. Call back in evening and told us couldn't find location due to being weekend, per customer Svc. Said call back 11/6. We did. Still looking into tracking would call us w/ status. Call back 11/8, told it went to Ms V **, Escalation Dept & guaranteed a call back. No call. Called back 11/9- cust svc repeated, "I understand your concern, we'll look into it". Asked to speak to a mgr but none were available, told us we'd need to call back tomorrow. Each time we called the hold time to talk to a representative is a minimum 30 minutes.
I could not recommend TotalProtect. They seem to be a company too big to be effective. If all customers were treated in this manner, they would be out of business. It's been over 2 months and we want to know a REAL status and accurate timeline for resolution. Accurate bad news is better than platitudes read from a script, at least we'd know our dryer status. I would not recommend this company.
Original review: Nov. 9, 2017
It's difficult when you're by yourself. I can't handle the plumbing and the air-conditioning. I know a lot about plumbing and air-conditioning because I retired from construction and commercial management in California and Texas, so I'm familiar with the pipes, air-conditioner, air handlers, etc, but I'm not in a position to go up and climb up into the attic and start working on the air-conditioning. It's very important to me to have a company that I can call up and know that I have a tenant that's coming in to my other house. And it's important to me to know that when they come out, they handle the issue. I don't have to call back and somebody else has to come out and all of that.
I've had good luck with TotalProtect. They are very responsive when I call them. They handle the job very professionally and I'm very happy with them. They've been a good company for me. The people that TotalProtect has sent out have been very honest and upfront even if I am a woman. They don't try to sell me something that I don't need and they've been always been very respectful. Everybody whom I've ever had to deal with has always been professional. I'm very inquisitive because I want to make sure they know what they're doing so I ask them what happened, and they explain it to me.
View more
Original review: Nov. 8, 2017
I tried for over a month to cancel my warranty. Could not get them to answer even after holding for over 90 minutes. Once I did talk to someone, they informed me I was on a contract and because I was canceling early, I would have to pay for any claims made in during this year of the contract. I have been a customer for 8 years. Never again.
Original review: Nov. 8, 2017
I have been using TotalProtect Home Warranty since the mid 80's. Submitting a claim is easy. I call the claims department and they issue a claim number, then I get an email telling me who is going to do it then they'll contact me. The claims reps were very friendly and very thorough and the techs who came had been very professional and very responsive to my needs. The quality of work was perfect and they've taken care of all my problems.
Original review: Nov. 8, 2017
The home protection has serviced my needs financially and I was looking for an insurance to supplement what I got it for. I went online and TotalProtect was one of the first ones that came up, and I thought that was what I needed. A friend of mine was not satisfied with the insurance that she had, not TotalProtect, so I decided that to try another one and went with TotalProtect. However, every claim that I've filed was never covered. One experience I had was the claim for the air condition. When the people came out to estimate, the guy quoted me an exorbitant price. He had to bring up all his tiling because I have a lot of ceramics and he had to redo all that over to get to the pipe on the line.
Because it wasn't covered by TotalProtect, I went and I told him no and to just hold off. I called another service and they came right out as I anticipated all of them. It was something simple where they had to go through the air condition line that went through the sewer line or the drainage. They just went in and blew it out and that was the end of that, but then they wanted to charge me $3,000.
The last experience I had was with the same guy who came out again when the hot water heater went out and I had water running everywhere. I knew I was covered with the hot water heater. He walked around and then he came back and gave me a bill. I paid them $125 that I was supposed to pay but he gave me another price because I needed to upgrade. But I called the company only for my hot water heater, not an upgrade, and I'll do my own upgrading when I get ready financially. Plus, it was $700 extra beyond what TotalProtect charged. So, I called TotalProtect and they called me back. They gave me what I was covered for and for how much, and then I went out and got my own hot water heater. I got a plumbing guy to come in and do it for me. My total bill was right a little over $600 so I was satisfied with that.
Then I had to file a claim with my bills. I called customer service again because they hadn't acknowledged that they had received my fax. When she got back, she said, "Do you see it?" They sent me an email that if I did, I didn't receive it. But she said they were working on it and they had received my fax, and it was being processed at the time. You can't ever get through with customer service lines. I've been trying to call since Monday to hear a voice but I was calling the finance department through customer service because I figured Finance was the area that I needed to talk to somebody. I held a phone one time for over an hour and I hung up to get them another time. That's really bad. I was trying to cook a whole meal, holding the phone, and then I had it on speaker. So, today, I decided that I need to call customer service and let them handle it, which I did, and I didn't have to wait as long.
View more
Original review: Nov. 7, 2017
I signed up with TotalProtect Home Service Plan on 10/23/17 and have until 11/23 to review the contract. I had some questions and I tried calling customer service yesterday to get some answers. I was holding for 25 minutes before hanging up. I tried again today and while I am writing this review I was on hold for 55 minutes before customer service answered. The Lady was very nice, but I told her about my hold time and that it concerned me. Therefore I told her I wanted to cancel my contract. I really would hate to have a real emergency and have to hold for this this long. I am giving Customer Service just one star and not for the Rep Herself but for the hold time.
Original review: Nov. 7, 2017
On 10/23 they sent out a service person to look at my A/C system the technician said it was a coil leaking he sent all the info that night. Since then I have had to call the 1800 5 times with wait times on the phone as long as 55 min. waiting on someone to answer the phone. shortest time 38 min. I continue to get the run around about getting the ok and the part to the service tech. I being told it is in research I even told them this is my 2nd floor where I sleep and is causing medical issues and there response was to call back in 48 hours . They will not return my calls when they say they will and this has been 3 weeks with as much as 90 degree weather.over 85 degrees on that floor. At one point they told me that the service tech rejected the particular coil that is needed and wanted another. I have asked some service tech about this and was told that the service person wants to get addition payment from me because Total protect does not pay for modification . I have checked for the coil that is made to go in my system and it is ready available as the company that I bought is here in Houston area and another service tech that I know said that this one would be a clean exchange and should not require any modications also a 5 year warranty on the part. As of today 11/7 I still have had no response !
Original review: Nov. 7, 2017
TotalProtect was outstanding. I call them when I am submitting a claim because I'm not that good with computers. It's very easy. The claims reps, technicians and their quality of work have always been great. I've had several claims with them over the past seven years and I never had a problem with them. I referred TotalProtect to my family members and to others because most people haven't even heard of appliance insurance like that. Now, they're a member with TotalProtect too.
Original review: Nov. 6, 2017
I have been without water for 2 days now. This company has an average 45 minute wait time for answering phone calls. I have an 81 year old uncle living with me. A neighbor has temporarily been able to get cold water working so that we can flush the toilet. They sent someone this morning to assess the problem, but have not approved the work yet. My basement has now flooded twice. I just contacted the company sent this morning, and now even if approved sometime today - they will not be able to return until tomorrow, making it 3 days!
This is not my first issue with this warranty company. I once went 7 days without a refrigerator waiting for a repairman, 5 days without a washing machine. Once this claim is done, I will be looking for another company. If there was a way to give a rating of -* I would!
View more
Original review: Nov. 6, 2017
I've been with TotalProtect for many years and we've had several projects that they've gotten done - a dishwasher, a floor, an air conditioning system, a refrigerator, etc. When submitting a claim, the process and customer service have always been fine. They have a procedure and if you do that procedure, someone gets in contact with whoever is going to fix it. Most of the companies that they choose are companies that I am familiar with. They are all locals and they've always done what they are supposed to do to successfully fix the problem. And that's all you can ask for.
The contact with the home office has always been fairly seamless, because it's up to whoever they have as their contractors. They have always been very responsive throughout the case and I heard back from them immediately on what the resolutions would be. We've had some claims that were not a one-shot deal. We've had some that took a great deal of time. So we talked back and forth repeatedly and they have come through. We have no complaints with them over the years.
TotalProtect also has an excellent website. They give you valuable information via email all the time - specifics on what the different issues are that I'm going to face or whatever home system is more effective. In the summer time, it's about the lawn, and in the winter time, when the season's changing, what appliances are going to have problems and what systems are the most that are going to require attention. And these are the things you need to look after. My inbox is full of that stuff because they do a lot of information, almost like a Consumers Digest of information. There's a lot to keep or stuff that you don't really realize comes with the service but it does. TotalProtect is a valuable home service to me.
View more
B – It's great to hear we are meeting your expectations! Thanks for taking time to share your feedback with us. - Amanda
Original review: Nov. 5, 2017
We had a two year old house in Carolinas and it had two air conditioning units. One of them went out, so I had to put out $12,000 and I found that TotalProtect would have covered it. If the other unit goes off, we wouldn't be able to handle it. We started with TotalProtect so we wouldn't have to come out with the money, but it never went out. In the last six months, I've had a second claim in our current house. We don't use our basement often, but when we had company, somebody made a comment about the toilet. When I sit on it, I can feel it rocking. We have company coming this year, so my husband said somebody has check it. I called TotalProtect and one day afterwards, they sent out a contractor who said it's a builder problem and TotalProtect won't cover it.
I paid the $125 co-pay and on top of that was another $239 to fix the toilet up. TotalProtect saved me money, but they don't cover everything and I had to come up with more money than I expected. Other than that, TotalProtect has always been good and quick and everything was done. I've talked to people, friends and relatives who have had other companies and they pay about the same. I've had TotalProtect for seven or eight years and everything I've ever called them for has usually been covered. Plus, all of the techs they've sent have done good work, were very polite and cleaned up after themselves.
View more
Original review: Nov. 4, 2017
I had TotalProtect about seven years ago and then I dropped them and then I went back to them again. The reason I jumped the first time was that the people they sent out here could hardly speak English and they're Latin descent. They spoke broken English and Spanish and I couldn't understand what they're trying to tell me. In the last episode I had with them, I had some rumbling in my water pipes. Every time I turned the water on, I heard a rumbling and vibration in my pipes no matter if I turned on the shower or I used the kitchen sink.
I called them up and they sent out a technician and this guy looked there and told me he got to go through the shift lock in the garage by the water heater and got to do this and that. I said, "Well, I don't know what you're trying to tell me, but I'm sure you got to write up a report and you got to turn into wherever I go back to and maybe I'll just call them when I get back." In the meantime, I called Bonney Plumbing and I told them what was going on. So, they sent out a technician and the guy knew right off the bat what was wrong. He just heard it, turned on the water, and it was my pressure release valve that was bad. He said the valve was defective. When I asked the cost, he gave me an estimate of almost $700. And so, I got a friend who knows a plumber that lives in the neighborhood and the guy came over and fixed it for $125, parts and labor. And so, I said, "Forget it, man."
So, I discontinued my plan with TotalProtect and I didn't have anything for a couple of years. Then I decided, "Oh, well, I better get on the plan again." I was going to go with another company and then I said, "Well, let me call this TotalProtect up again." I had a dealing with my air conditioner and my refrigerator and they sent out this guy for the air conditioner and he was straight up and knew what was going on. He reported it to TotalProtect and said that they're going to fix it. So, they ordered the part and he was here the next day and replaced the part and my air conditioner is working. And then, I had to call because my refrigerator wasn't cooling. I called them about that and they sent out a guy.
Evidently, they had a plan with Sears and the guy said, "Well, it's your condenser." He knew right up and said, "Well, let's see if they'll fix it." And he said, "Yeah, they're going to fix it." So, they fixed it. I'm happy with TotalProtect now. The people that come out now speak English and they know exactly what's going on. The technicians were very professional and clean-cut and I can communicate with them. I'm satisfied with the experience so far this year. They did right for me and did really good. I would recommend them to anybody.
View more
Original review: Nov. 3, 2017
I called TotalProtect Home Warranty only to get the annual free service for my air conditioner, which is covered under my warranty, but the techs found an issue. So they went back and wrote it up. We're working to fix the issue and I was getting ready to call them to schedule the service. But they told me about an uncovered charge for my air conditioner and it caught me by surprise because I didn't know it existed.
I only use the insurance once or twice a year and I am paying my monthly bill as well as my deductible on time. Also, when I got the insurance, I was told everything was covered except the deductible. But I found out that I still have to pay over $300. I have spoken to their rep, she did the research and told me that it was in their records or bylaws. Now, I have to work with the company that's working to fix my air conditioner to work out a way to get this done. Other than that, I'm satisfied with the work and customer service I received from TotalProtect. The technicians who came out were also very courteous. I was coming home from work and the contractor called me to let me know that they were on their way.
View more