TotalProtect Home Warranty
ConsumerAffairs Accredited Brand
TotalProtect, along with its parent company Cross Country Home Services, is a leading home warranty provider with 40+ years experience serving customers nationwide. TotalProtect offers coverage for appliances, heating and cooling systems, plumbing, electrical and more, starting at less than $1 a day. The company offers an industry-leading 6-month guarantee on covered repairs.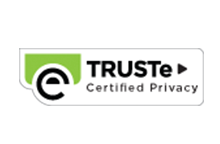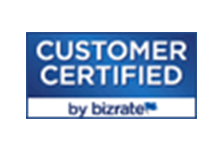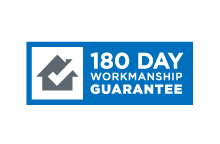 B+BBB Rating
View More
View More
BOTTOM LINE
TotalProtect's coverage provides ample protection for your home. With such a wide range of systems and appliances covered, you may end up paying for coverage you don't need, but the plan options and coverage limits really put them over the edge.
PROS
Generous coverage caps
Long guarantee on work
Great coverage
Top TotalProtect Home Warranty Reviews
03/06/2019
John of New York, NY
Verified Reviewer Verified Buyer
The technicians that came out were polite, knew what they were doing, and got the job done as quickly as possible. I've had very good experiences all the times I've used TotalProtect.
Read Full Review
05/04/2019
Dennis of St. Petersburg, FL
Verified Reviewer Verified Buyer
I had a claim on a Sunday afternoon for our air conditioner that was acting up. I had a call from the service company at 8:00, Monday morning wanting to know if they could come out to check my AC unit it. They told me they could be at my place in 20 minutes. It can't get any better than that.
Read Full Review
TotalProtect plans
TotaProtect offers three plan options for home warranty coverage. Optional coverage for pools and spas can be added to any plan.
Appliances Plan: Covers 9 major household appliances
Systems Plans: Covers 17 major home systems
Combo Plan: Covers all items covered in the appliances plan and the systems plan.
TotalProtect coverage
Between their three plans, TotalProtect services have coverage for all typical household systems and major appliances. In addition, they provide coverage for several items that other home warranty providers don't cover as part of their standard package, like sump pumps, whirlpool bathtubs, smoke detectors, breaker boxes and interior electrical and gas lines. Having this level of coverage on a standard plan really sets TotalProtect apart from the pack in this area.
All TotalProtect plans also cover rust and corrosion protection and unknown pre-existing condition. This is another way TotalProtect stands out from its competitors.
Covered systems and appliances:
Air conditioning (2-units)
Attic/whole house exhaust fan
Central vacuum
Cooktop/range
Dishwasher (built-in)
Doorbells and chimes
Garage door opener
Garbage disposal
Heating (2 units)
Interior electrical lines
Interior gas line
Main breaker/fuse box panel
Microwave (built-in)
Plumbing lines
Plumbing stoppages
Range exhaust hood
Refrigerator w/built-in ice and water dispenser
Smoke detectors
Sump pump
Toilets
Water heater
Whirlpool bath
Trash compactor
Washer/dryer
Optional coverage: Coverage is available for an additional fee for the following items: faucets, outside gas lines, outside sewer lines, outside water lines, septic tanks including pumping, standalone freezers, surge protection, swimming pools and spas, water softeners and well pumps.
TotalProtect cost
The average monthly cost for a TotalProtect home warranty is between $30–$55. TotalProtect prices are on par with other companies in the industry. The total you'll pay will depend on your elected plan and the location of your home. In addition to your monthly payment, you will also pay a trade service call fee every time a technician is sent out to your home for a repair. For TotalProtect, this fee is $125, which hovers around $75. With all the extra coverage and higher coverage limits, you'll have to decide if the higher service call fee is worth those added benefits. Some areas and plans may be eligible for a $75 service fee from TotalProtect, but will be charged a higher monthly fee in return.
| Plan | Service Call Fee | Average Monthly Cost |
| --- | --- | --- |
| Appliances | $125 per call | $31.95 ($383 per year) |
| Systems | $125 per call | $40.95 ($491 per year) |
| Combo | $125 per call | $54.95 ($659 per year) |
3540 TotalProtect Home Warranty Consumer Reviews
A link has directed you to this review. Its location on this page may change next time you visit.
This review is featured by TotalProtect Home Warranty
Amy of Tampa, FL Verified Reviewer Verified Buyer
Original review: May 26, 2019
I liked the whole picture of trying to make sure that we're protected if something went wrong. So, I decided to purchase a home warranty and I chose to get one from TotalProtect. Recently, I had a claim and I just called it in. The process seemed to be pretty easy because the guy came out here quickly. When he called me, it sounded like he was working from home but other than that, everything was fine. He set up an appointment, came out, and our interaction was great. He told me what he was gonna be doing and explained everything to me. Then, once he found the problem, he told me that he had to submit it to TotalProtect. He also gave me the time frame I would be looking at, so I kinda knew I'd have a week to wait and that was good. I was very happy with my experience and having the warranty gives me peace of mind.
TotalProtect Home Warranty response
Amy, I'm thrilled to hear we have provided you with peace of mind for your home! Thanks for sharing! - Austin
Be the first one to find this review helpful
This review is featured by TotalProtect Home Warranty
Renee of Clarksville, TN Verified Reviewer Verified Buyer
Original review: May 18, 2019
In case things will break down, we don't usually have the cash laying around to fix it. We decided to get a home warranty and TotalProtect mailed us some information. Submitting a claim with them has been good, and the claim process was easy. I just call the pamphlet and things are taken care of rather quickly. Their reps are easy to deal with. And the techs are knowledgeable.
TotalProtect Home Warranty response
Thanks for sharing your claim experience Renee! I'm glad to hear that you've experienced the benefit your home warranty provides. Have a great day!- Amanda
Be the first one to find this review helpful
This review is featured by TotalProtect Home Warranty
Harry of San Antonio, TX Verified Reviewer Verified Buyer
Original review: May 2, 2019
In our house, it's starting to get the point where we're gonna need insurance if anything breaks just to save the money. My wife found TotalProtect. Their service was extremely fast. The guy said he was gonna be there and he was there on the day he promised. It was quick and easy, and the dryer was taken care all in one day. We're very pleased, and everything is working great.
TotalProtect Home Warranty response
Harry, Our customers are our top priority, and we are pleased to hear you are satisfied with our service. Thank you for taking the time to share your claim experience. - Austin
Be the first one to find this review helpful
TotalProtect's coverage exclusions
In some cases, there may be parts or components of a covered system or appliance that are not covered. For example, for central vacuum system coverage, TotalProtect's contract states they cover motor, relay, switches and wiring for the system, but they don't cover attachments like hoses, handles and knobs. The contract also states that while they cover doorbells, they do not cover them when they're part of a larger intercom system. While they cover garage door openers, they do not fix or replace your garage door or the door track assembly.
Pre-existing condition coverage applies only to previously unknown conditions related to mechanical failure of items that are otherwise without damage. This coverage does not extend to manufacturer issue, intentional damage, or damage due to animals and pests.
TotalProtect's coverage limits
TotalProtect has no set coverage limit per contract term, meaning they don't limit how much they're willing to pay out to repair or replace your items. Some of the items available for add-on coverage do have a dollar limit cap, provided below, but even those are fairly generous compared to industry standards.
In addition to the items outlined below, TotalProtect also sets a $1,500 limit per contract term for repair of geothermal or water source systems for air conditioning system repair and allocates a maximum of $1,000 to repair any walls or ceilings damaged in the process of fixing plumbing issues. Wall and ceilings will only be repaired to a rough finish. However, many home warranty providers do not provide even a rough finish repair, so this service is nice to see.
| Item | TotalProtect's coverage limit |
| --- | --- |
| Outside gas line | Up to $2,000/term |
| Outside sewer line | Up to $3,000/term |
| Outside water line | Up to $2,000/term |
| Septic system | Up to $1,000/term |
| Septic pumping | Up to $500/term |
| Surge protection | $500–$1,000, depending on plan level |
| Swimming pool heater | Up to $1,000/term |
TotalProtect claims
You can submit a claim to request a service from TotalProtect 24/7 online or through their toll-free phone number. TotalProtect's process for submitting a claim and getting a repair completed is relatively simple.
How to request service from Total Protect:
Submit a claim directly to TotalProtect online or on the phone.
Contact one of TotalProtect's approved service partners to schedule your service.
Get your items repaired or replaced.
Pay your service fee directly to the technician at the end of the appointment.
TotalProtect guarantees their technician's work for 180 days (six months). If you experience the original problem again within this period, they will send a technician to repair it at no additional cost to you. Many other home warranty companies also provide a guarantee or service recall period, but it's typically 60 days or less. TotalProtect's 180 days makes them an industry leader in this area.
TotalProtect FAQ
Does TotalProtect require a home inspection?

While a home inspection is not required, TotalProtect does reserve the right to inspect a home before coverage starts. This is typically only put into practice for very old homes.

How do I cancel TotalProtect?

Provided no claims have been made, you can cancel your TotalProtect contract within 30 days of the effective date for a complete refund. To cancel after 30 days, a 10 percent fee will be applied per month. An additional $25 cancellation fee may also apply.

Is there a limit on repairs?

No, there is no limit to the number of service visits you can claim per contract term. There may be a maximum dollar amount cap applicable to certain items. These will be noted in your contract.
Is TotalProtect worth it?
Overall, TotalProtect provides excellent coverage options. Their plans cover items that many other home warranties do not and have generous coverage caps. Their 180-workmanship guarantee is two to three times as long as the guarantee other companies provide, and their monthly rates are very reasonable for the service they provide. TotalProtect is also an industry veteran with over 40 years in business.