Cinch Home Services, who offers a variety of products including the TotalProtect Home Warranty, is a home warranty provider with more than 40 years of experience. Cinch offers coverage for appliances, heating and cooling systems, plumbing, electrical and more. Costs start at less than $1 a day. Cinch has a six-month guarantee on covered repairs. Plus, some plans offer appliance discounts, credit toward air conditioner or water filters and a free leak sensor.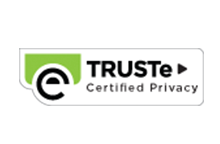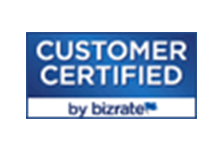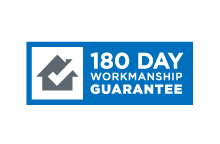 View More
View More
BOTTOM LINE
Cinch Home Services offers three home warranty plans at affordable monthly rates. Although its service fees are a bit higher, the company has an excellent workmanship guarantee.
PROS
Plans starting at less than $1 a day
Great coverage
Long workmanship guarantee
​
How do I know I can trust these reviews about Cinch Home Services?
2,385,824 reviews on ConsumerAffairs are verified.
We require contact information to ensure our reviewers are real.
We use intelligent software that helps us maintain the integrity of reviews.
Our moderators read all reviews to verify quality and helpfulness.
For more information about reviews on ConsumerAffairs.com please visit our FAQ.
John of New York, NY
Verified Reviewer Verified Buyer
The technicians that came out were polite, knew what they were doing, and got the job done as quickly as possible. I've had very good experiences all the times I've used TotalProtect.
Read full review
Sharon of Unicoi, TN
Verified Reviewer Verified Buyer
I like how quickly they get things done. Usually, I have someone here within 24 or 48 hours, and they settle a claim really quick, and I've not had any problems with them. ... The warranty really helps, especially when we get older. It's nice to know you got backup.
Read full review
Cinch services
Cinch offers three plans — the Appliances Plan, the Built-in Systems Plan and the Complete Home Plan. Each plan comes with standard benefits.
180-day workmanship guarantee: If there's a problem with an appliance or system in the first 180 days after a covered repair, Cinch will fix it again with no additional charge.
Protection for preexisting conditions: You won't have to pay for repairs just because of a preexisting home condition you didn't know about.
Rust and corrosion coverage: Your service request won't be denied because of rust.
New appliance discounts: Cinch can help you save money when purchasing new appliances.
Additional home management tools: Plans include $25 toward A/C or refrigerator filters and a free sensor to detect water leaks.
Cinch coverage
Cinch has three levels of coverage. For the best value and highest level of coverage, we recommend the Complete Home Plan. The Cinch Appliances Plan is the most affordable option, and the Built-in Systems Plan offers a moderate level of coverage.
You have several options for filing a claim with Cinch. You can call the customer service line, file a request through your online account or open a claim through Cinch's Alexa app.
Cinch Appliances Plan

Cinch's most affordable plan has coverage for the following items:

Clothes dryers
Clothes washers
Cooktops
Dishwashers
Food centers (built-in)
Free-standing ice makers
Microwaves (built-in)
Ranges
Range exhaust hoods
Refrigerators
Trash compactors (built-in)
Wall ovens

Cinch Built-in Systems Plan

Cinch's Built-in Systems Plan offers moderate coverage for the following items:

Air conditioning, including ductwork
Attic fans
Ceiling fans
Central vacuums
Doorbells
Electrical system
Garage door openers
Garbage disposals
Heating system, including ductwork
Instant hot/cold water dispenser
Plumbing system
Smoke detectors
Sump pump
Toilets
Water heater
Whirlpool/jetted tub (built-in)

Cinch Complete Home Plan

The Cinch Complete Home Plan covers everything in both the Appliances and Built-in Plan to give you the most comprehensive protection and it includes Homeowners Insurance Deductible Reimbursement.
Cinch cost
We found that the most comprehensive Cinch plan with the highest deductible in Houston, Texas, costs $49.99 a month. Cinch's plan costs vary based on where you live and the deductible you choose. Cinch has three deductible, or service call fee, levels: $100, $125 or $150. Expect a higher monthly cost if you choose a lower deductible.
| Plan | Service call fee | Average monthly cost |
| --- | --- | --- |
| Appliances | $150 | $34.99/mo |
| Built-in Systems | $150 | $39.99/mo |
| Complete Home | $150 | $49.99/mo |
Cinch FAQ
How can I manage my Cinch plan?

You can manage your Cinch plan from your Cinch account online, which lets you download your contract, open a service request and update your information.

Does Cinch have a workmanship guarantee?

Yes, if a problem resurfaces within 180 days after the covered repair, Cinch makes a new repair at no cost to you.

Are there limits on repairs?

Yes, in some cases there are limits to the amount Cinch will pay to repair specific items.

Is Cinch a new home warranty company?

No. Cinch Home Services was previously known as Cross Country Home Services and sold warranties under the TotalProtect brand. The company recently changed its name to highlight its commitment to making owning a home easier.

Does Cinch offer any other coverage?

Pools, spas, well pumps and sump pumps are optional add-ons. Cinch also offers separate plans for surge protection, tech support and preventive maintenance.
Do we recommend Cinch?
We highly recommend the coverage Cinch offers. Its three plans, in particular the Complete Home Plan, offer great coverage at affordable rates. The 180-workmanship guarantee is two to three times as long as the guarantee provided by its competitors. We also like that it has several ways to open a service request, including through the Alexa app.
Cinch Home Services Reviews
A link has directed you to this review. Its location on this page may change next time you visit.
How do I know I can trust these reviews about Cinch Home Services?
How do I know I can trust these reviews about Cinch Home Services?
2,385,824 reviews on ConsumerAffairs are verified.
We require contact information to ensure our reviewers are real.
We use intelligent software that helps us maintain the integrity of reviews.
Our moderators read all reviews to verify quality and helpfulness.
For more information about reviews on ConsumerAffairs.com please visit our FAQ.
This review is featured by Cinch Home Services
Joseph of Millville, NJ Verified Reviewer Verified Buyer
Original review: July 22, 2020
My home warranty is through Residential MD Gold. I've had them for five years now and it's okay. I got a new refrigerator, and they replaced my washer as well. My last claim with them was I had a regular maintenance on my air conditioner in June. I requested the techs because they did my service the last two times and this time, they were excellent. Last year, I also had a problem where they came out and fixed it the same day.
Cinch Home Services response
Joseph - We appreciate your loyalty to us for five years! Our goal is to provide a simply straightforward claim process and we appreciate you taking the time to share your experience with others. Sincerely, Austin
Be the first one to find this review helpful
This review is featured by Cinch Home Services
Theresa of North Las Vegas, NV Verified Reviewer Verified Buyer
Original review: July 10, 2020
Our homeowner warranty is through our mortgage company. It was something we received in the mail and I acted upon it. Now, I just contact them, they give me an approval thing, then they give me the name of who's gonna do it. All I have to do is call the company and set up an appointment that's convenient to me. We have had electrical issues serviced and we've had our garbage disposal replaced. TotalProtect has been aboveboard and I couldn't ask for any better service. The contractors that they've sent out here have been excellent as well. The guys are here on time, they do what they've got to do, and they're gone.
Cinch Home Services response
Theresa, We aim to provide trusted experts on every visit and are happy to hear that we delivered. - Austin
Be the first one to find this review helpful
Page 1 Reviews 0 - 10
Carolyn of Winston Salem, NC Verified Reviewer Verified Buyer
Original review: June 8, 2020
I've had TotalProtect for over 10 years and the reason I've kept them was, at first, when they were TotalProtect, they were kind and courteous. They listened, and they were fair. If you told them something, they would look into it, and they would get back to you and you would come to an agreement. There were a couple of problems, but we just ironed them out. Now, when this new company took over, I don't find them as well as when I was under TotalProtect, but I've chosen to stay with them rather than to change and start over with another company. I had a serious problem when my dishwasher went out and they had Advance Plumbing come here and look at it. The man said it would be more to fix it and then he couldn't find the part.
They then said they were going to get a new one. I'm 71, so I'm not good with computers, but when I was offered the new one, they showed me. I had me to go on the computer to see and I found that it wasn't reputable to what I had. It was a one-star in every review. Every review showed that it wasn't any good, and I told them about that. It took them almost two weeks. I gave them a number that I saw that was on that line where that one was then finally, they decided to look at the one that I showed them. I even said I'd pay the difference, which was $25. When they decided to get that one, the delivery guys brought the dishwasher out and set it down and the guy looked and said I needed a different hose.
He also said they were going to leave the unit on the floor and I had to get somebody to change that. The other guy then said they would call in and the company would send a plumber. It wrapped on all the rest of that week and I didn't hear from them. No plumber showed up either, and the dishwasher was sitting in the middle of my floor. I called the warranty company back and that's another difference. I used to not have a problem speaking to an individual but when you call now, it's extremely hard. When I finally talked to a guy, he was short and very abrupt too. You never know what an individual's going through, but if someone is going to be in that type of service, they should try to be cordial. There's no need to be abrupt and rude.
I asked to speak to his manager and he said he didn't have a manager available, so I hung up and ended the conversation. I called back the next day and I got a gentleman who put me on hold for forever. When he came back, he said they didn't know why the delivery guy told me that. He said they don't send out plumbers and I had to get somebody then he hung up. By then, I was really frustrated, so I looked up some plumbing companies, but I knew a plumber who ran Brewer Plumbing Service. He came out and he said all the delivery guy had to do was a little knob. Anyway, he changed that and he took the old one out then put something in and connected it. The service fee would've been $125, but because I knew him, he charged me $100.
I paid him out of my pocket and I'm still paying my monthly with TotalProtect, whoever the new people is. I was a regular nurse, but now, with Covid going on, I've been just doing some part-time essential work. When my daughter tried to run the dishwasher, she asked what was coming out the front. I thought it was water, so I said maybe the plumber didn't connect it. I called him back and I told him that water was coming out of the front. He came back and when he started to run the dishwasher through the cycle, he heard a big noise. He opened up the unit, but he didn't charge me.
He said I had two problems, so I was going to have to call an 800 number and have them send me a tech out. He said the top that goes around was springing back and forth. That was not supposed to do that and something needs to be done about the top spindle. The plumber also said I was missing a piece. There's a connection for a bottom and there isn't a bottom. I called the 800 number, and supposedly, they are going to send somebody out on Thursday to look at it. For as long as I've been dealing with TotalProtect, this is the first time I've ever experienced this. I've gone through the ringer and I still don't have a dishwasher. This has taken over a month as well.
Read full review
Cinch Home Services response
Carolyn - We are thrilled you have been a valued customer for 10 years! We hope you remain a valued customer for many years to come and appreciate your feedback to help improve our processes. - Austin
4 people found this review helpful
Thank you, you have successfully subscribed to our newsletter! Enjoy reading our tips and recommendations.
We value your privacy. Unsubscribe easily.
John of Madison, MS Verified Reviewer Verified Buyer
Original review: June 6, 2020
I got a letter from my mortgage company telling me about this warranty and I called the number. Considering the age of our house, how long we've lived here, and how lucky we had been with no major appliance problems, we decided to get it. The price was relatively reasonable too. When I got the service, I asked the guy that I talked to a couple of questions point blank. We live in the South. It gets hot and humid, and it starts early and goes long. I asked what would happen if I walked in and my house was 95 degrees and he said they would have somebody here within two hours.
I asked if he was sure and he said yes, that they have all kinds of people that will be here within two hours. I then asked if I had to be without air for a day or two or three if they couldn't get the unit fixed when they came and the guy said that it would not be a problem. I could just check into a hotel, send them the bill, and they would reimburse me. That was good. However, when our air conditioner went out three weeks ago, I called and they said they were going to put me in contact with a vendor. I called the vendor on a Friday, and they couldn't get here till Monday. I told the guy that since he's from here as well, he knows what it's like outside and he said he did, but it was the best they could do.
He then said he could come on Saturday afternoon and I thought, with fans, we could make the night. He came the next day as he promised and he said I was going to need a new unit, which was going to take several days. Once the warranty company gets his report then they've got to approve it and once they do, it would be three or four days for the unit to get here. He said I was looking at five days, but it was a week when it was all said and done. I also asked about checking into a hotel and he didn't know. I called the warranty company, and they said I didn't have that feature in my policy.
The guy that was selling me the policy told me point blank that we did and he lied or it got changed from the time I signed up and I wasn't informed. That was the most annoying thing because one of my pet peeves is people not being honest with me. I called back and asked a couple more questions after that too. I can take bad news or good news, but I don't like being lied to. Other than that experience, I've been happy with my appliance insurance. Making service orders has been easy. I call, and then they put me up with somebody in the area who comes. They've gotten everything up and running and they haven't had to come back on the same thing twice. I've been pleased with the service.
We've had our washing machine serviced as well and people have been three times on it. The first time, it was a part and they fixed that. The second time they had to come back, it was a totally different part and it was not related. This time, it was something different yet. I am surprised though. The contractor was supposed to order parts and come back, and that has been a week ago today. I've been waiting for them to call and say they got the parts. They've taken longer than the other company that came and worked on it. Still, they got the washing machine where we could at least do small loads.
Read full review
Cinch Home Services response
John - We appreciate you taking the time to share your experience with others! We hope you remain a loyal customer with Cinch for many years to come. - Austin
Be the first one to find this review helpful
Laura of Sylmar, CA Verified Reviewer Verified Buyer
Original review: April 29, 2020
I'm happy with TotalProtect. It's not TotalProtect that I'm having issues with. It's the company that came out to my home. When my washer and dryer stopped working, I ended up calling TotalProtect and they went ahead and put in the order for a company to come out. That company was A&S Services and they sent this technician by the name of Mike, who was a very rude person.
The first time he came, I wasn't home but I was just down the street and when my son didn't open the gate for him, he was only gonna give me 10 minutes to get here until I could give him the deductible. Straight out, he said he needed his deductible before he could start. I was being polite and I gave him the deductible. Then he checked my washer and dryer, and he said he was gonna order a part. He took pictures of it. I had to wait three weeks to get this washer and dryer going. I'm a foster parent with three autistic non-verbal kids. They pee in the bed. It was just terrible.
When the part got here, Mike came in and I opened the gate for him. Then he said he would walk behind me and close my gate. Then he said, "You work out?" I went, "Excuse me?" So I asked for his name and he couldn't give it to me. I told him I had spoken to a Mike, the dispatcher and this guy said that was another Mike. He said he's Mike too and he's the other's supervisor. He walked in and he was going to the garage that's attached to my house. I went into the house and a few minutes later, he knocked at my door and said there was a problem. He had the wrong part. I asked, "Don't you guys have extra parts at the warehouse? Don't they match the serial number to make sure that the parts that came in matches with what you guys order?" He said it wasn't his job and that if I have a problem, to call his supervisor. He is such a jerk.
When I called the supervisor, I didn't get a hold of a supervisor. I got a hold of Mike. I asked if this guy was his supervisor and he said no and that he was just a technician. I told him I needed the guy out of my house, that he was being very rude and that I didn't like the little comments that he was saying. He did not yell at me because he's very calm. But with the words that he said, he was just mean. When I went back to the technician, I told him, "You know, you lied to me." He said he didn't and that he told me he was a technician supervisor. I said that he told me he was Mike's supervisor and he said I just didn't understand. I told him he needed to leave my house and ever since that happened, I've been having so many issues. I even had an issue with a girl named Alicia, their representative. She was very rude. It's frustrating.
I called the warranty company and told the rep I didn't want that company here. I had gotten a call from somebody at that company and they told me that Mike was gonna come to my house because he was really pissed off. I don't know what he was gonna do. So I ended up calling the police and made a police report. I have my daughter, my son and my daughter-in-law here. I do not want him stopping by my house because now, he's accusing that I tried to seduce him.
TotalProtect told me that they were gonna go ahead and give me another company, which they did. But when I made an appointment with that company, the girl was being rude. I told her my call was an emergency and she said all calls are emergencies. The earliest she could get someone out here was gonna be Thursday and I said, ""You know what, that's fine. I've been without a washing machine for freaking three weeks, and a dryer."
After all that happened, I got a phone call from the first company again saying that Richard was supposed to come back to my house because I didn't want Mike here anymore. Then Richard said he wasn't going out anymore and that he had told Mike. Mike said it was okay and that we had another company but he was gonna find out what company was gonna go here. I guess there's a program where they could see what company is gonna come out to my house. This is sad the way they work with things. This is sad how Mike wants to get somebody back. It's wrong. I don't want anything to do with that company whatsoever.
Then I got a call from the second company saying they had to cancel that Thursday appointment and make it for Friday. It was ridiculous. So then I started thinking when Mike found out what company was coming out to my home. I ended up canceling with the second company. I don't need this issue. I'm very disappointed. But it's not TotalProtect I'm having issues with. They have been very good to me. When my refrigerator broke, I called TotalProtect and they sent out a company that was very polite. The man that came in ordered a part and said that when the part comes in, he would be out here. He fixed my refrigerator and I didn't have any issues. For this washer and dryer claim, I'm asking for my deductible back but TotalProtect said they couldn't give it back to me. It would be up to the company that came out to my home.When I asked the company, they wouldn't give it to me.
Read full review
Cinch Home Services response
Laura, We're sorry that your experience with one of our service vendors was unsatisfactory and we want to let you know that is definitely not the level of service we aim to provide our homeowners. We would like to follow up with you personally to address any concerns you may have and ensure that it will not happen again. Please respond with your full property address and my team will follow up with you personally. Thank you, Austin
3 people found this review helpful
John of Chicago, IL Verified Reviewer Verified Buyer
Original review: April 21, 2020
I had a claim for the hot water heater and the people that Cinch Home sent out said that they had to repipe this and this. I told them that they didn't have to do that. Instead, I told them to bring me the hot water heater and put it there. But they said they couldn't do that. I called Cinch Home back and told them that the morons they sent out here were no good. They told me to just send them the bill, but when I did, they said that the company I hired were not on their contracting list.
Then, my furnace went out. At the time, it was 22 below 0 in Chicago and there was no way I could wait for Cinch Home to send the serviceman out to do it. It was gonna freeze up the water pipes then I'd have more of a mess to do, and only my appliances would go. I had to have the furnace done right then and there, and I told them about it. But they said they were sorry and that they didn't care about that. Cinch Home need to improve on their people. They're in Florida and whoever I dealt with didn't know what was going on in the whole underground. Nothing freezes in Florida and you can go without heat there. But you can't go without heat here in Chicago in the winter.
They also told me to send them a bill but even when I did, they did nothing. And I was disappointed with them. Compared to that, the guy I called came out and checked the furnace in two hours. Then, it was back up and running, but it was no good. He said it was an old furnace and suggested that I replace it. I asked how long it was gonna take and he said that he could be here the next day and change it in one day. I agreed and it only took him a day to come out. He came out in the middle of the night and put the new furnace in.
Other than that, Cinch Home took care of my air conditioning unit at one time and that took them four weeks to do, which was no big deal because it was summer time and it was warm. But at another time, my air conditioning was blowing warm air and the serviceman was sent out three days later. He said that they had to charge it with Freon. I agreed and when he did, it cost me $65 at the time instead of a 125. After he charged it up, it was working. But it started getting warm again, so I called them up and told them about it.
The guy came out and said that there was a hole somewhere in there. He said they'd have to replace this and this. But I told him to call the home warranty company and explain to them what he had to do. He then said that for him to to take things out, I had to pay 400. I told him to get the approval for the repairs from Cinch Home and I would remove the unit myself. But then, he said I needed other things. Also, one time, the tech who came out said that he needed to replace a 220 60 amp breaker. But that was put in when they installed the appliance. I told him that that thing was perfect and to just replace the parts that he was supposed to.
All in all, I have Cinch Home for a long time and and they're good. So far, they've taken care of the minor stuff such as stoves, refrigerators, dishwashers, washers and recently, they sent out a tech who cleaned my dryer. But the people they sent out to do the major repairs would add stuff on thinking that I was a dummy. Cinch Home has to get better contractors and they have to set something else up, especially in the Corn Belt up in here in the north. They gotta find people that can be out here quickly.
Read full review
Cinch Home Services response
John -We are sorry to hear that your interaction with one of our service providers was less than satisfactory. We work hard daily to identify weaknesses and tweak our processes to ensure our customers have the best experience possible. We appreciate your feedback, and ensure it is provided within our company for further review. Sincerely, Christine
3 people found this review helpful
Mary of Cape Coral, FL Verified Reviewer Verified Buyer
Original review: Sept. 20, 2019
TotalProtect was already with my home when I purchased it. I've been protected with TotalProtect since 2010. I never had a problem when submitting claims. I haven't had to submit a lot of claims, but whenever I called, they had somebody usually out the next day. I had a claim once for my water heater that wasn't producing hot water. I had a claim for my refrigerator when the icemaker wasn't working. Then, I had an air conditioner claim, and it was a big one. They kept coming out and would keep replacing the parts, and my father ended up purchasing another one because my unit was very old because my house is older. My house is from 1990. I've had my air conditioner replaced in 2013 and they did come out to fix it right away, and the guy was able to do it, which brought the bill down. And then, it stopped cooling.
I've always had very nice people that came here. But I had a problem with my other refrigerator. It wasn't cooling and the freezer froze up completely where the whole thing was full of ice. So, the guy came out right away, and he said, "I don't think we can get the part for it but I'll put the request in and we'll get back to you in a day or two or three days." So, we did that. They told me that they had scheduled him to come back and he would install the part that I received. So, I called back and told them I didn't receive any part. So, this went back and forth. Sears was the people that they sent out. And then, the guy was supposed to come, but I kept canceling, and I said, "I don't have the part. Nobody shipped me a part." So, then the Sears guy said, "We're not sending him anymore. We're canceling you out. You have to call the warranty people back. And the reason is because we can no longer get this part 'cause the refrigerator is an older one."
I called TotalProtect back and it was very difficult to get through. To try to get a human is really the most aggravating part because they would say, "Well, we have your number listed and you're scheduled for an appointment or you're working with such and such. They did not receive the part, so they'll contact you." However, when I finally got somebody, she helped me. She was a manager and she was phenomenal. She was on top of her game. I really liked her. Once I got her, then I was in the clear. I trusted her completely.
I would still recommend TotalProtect. The thing was if the Sears people would have contacted the protection agency, they would have gotten the part because they were able to get it. So, when they sent another guy out, he came right away, and he said to me Sears did not go through them. He said, "I don't know what they did, but they probably looked on their own." And in fact, they did get it, but they shipped it to his company where he worked out of Northern Florida. So then, they had to ship it back down here, which he told them to ship it down here, but they didn't. They shipped it up to where he works. So, after a long time, I finally got it, but it was his problem. So, he worked out that he was having problems at home and that was why he was not able to get here.
I told him I was disappointed because I really liked him. And I said, "All you had to do is be in contact with me and I would have been fine, but you avoided me, and that's where I was on the phone constantly with the woman who was helping me out." This has been three and a half weeks, which finally, he did come. So, it was resolved. I was gonna call TotalProtect because I couldn't get an answer and I was getting kind of aggravated. I couldn't get through and get in the machine until the girl was able to help me. And once that happened, everything was fine.
Read full review
Cinch Home Services response
Mary, Our purpose is to meet your needs always. We thank you for sharing your experience with us and hope to have you as a customer for years to come. Sincerely, Angela
2 people found this review helpful

Derrick of Oklahoma City, OK Verified Reviewer
Original review: Aug. 6, 2020
DO NOT use this company nor Total Protect Home Warranty. In times past I have dealt directly with Total Protect Home Warranty with reasonably good service. My hot water heater went out two days ago. I just realized that they sent my claim to a third party company. When I call I am told that they are looking for a provider. I am been waiting two days for just a call with a provider to fix my hot water. Still no call from them and I have to continue to call them for updates (actually no updates). This is not a way to do business. Have they lost ALL providers in Oklahoma? It shouldn't take this long for a resolution… RUN FROM THESE COMPANIES – Cinch Home Services, Total Protect Home Warranty and PlusOne Solutions. Spend your money elsewhere
Cinch Home Services response
Derrick, We understand the urgency in getting a resolution to your water heater claim and want to help provide a resolution. I have located your account and my team will complete a thorough review of your water heater claim and follow up with you personally. Thank you for taking the time to bring this to our attention. Sincerely, Austin
Be the first one to find this review helpful
Jannie of Mineral, VA Verified Reviewer
Original review: Aug. 6, 2020
Our hot water heater stopped working on June 26th 2020. I made a claim. The technician came out July 1st. They determined it needed to be replaced. I was thinking after the warrenty company approved it it would be a nonissue WRONG! For 2 weeks I was told they didn't receive the paperwork from the plumber. I called the plumber who assured me they had sent it. This went on for about a week or more. I asked the plumber to contact the warrenty company. They did and it magically appeared. For the next 2 weeks they said they were in the process of ordering it. I was then told it was ordered and it would be shipped to the plumber from home depot. Another week passed so I started calling the plumber to see if it arrived. She said they don't accept deliveries, they go out and pick it up and in order to do this they needed a PO number. I called the warranty company to try to get it. They told me they couldn't give it to me. By this time the plumber had had enough of them and refused to contact them so I called them and said the plumber didn't want to deal with them so they transferred me to someone who had the number. Again with me playing middle man I called the plumber with the number. I had to call the warranty company back to find out if they were delivering the water heater here. I was told no it when the water heater WAS ORDERED (yes it hadn't been ordered) it would be delivered to the plumbing company. Remember they were told weeks back the plumber didn't except deliveries. They said they would have it shipped to a home depot. After several more calls and several untruths from them I decided I surrender. They won. It has been over 7 weeks of waiting and quite a few tears not to mention the daily 53 mile round trip to my daughter's to shower I decided it was time to call a plumber. I called one yesterday who came out today and within 2 hours I am blessed with hot water. I have never in my 58 years have l had such a horrible customer service experience. I will admit I was rude a couple of times to them but my frustration over this got the best of me. Please with Everything I have I'm asking you do not use this company. I wish I would have took it upon myself in the beginning. If I'd of known I would have had to go through all of this stress and frustration I would have done it 5 or 6 weeks ago. I think I'm going to open up an account and deposit put my premiums instead of using this useless warranty company. This way I'm not at the mercy of their incompetence and greed. Which reminds me they wouldn't go any further until we agreed to pay over $400 for extra repairs which we did I think they called them modification fees. What a joke they are and what a powerful lesson I've learned.
Cinch Home Services response
Jannie - I'm sorry to hear about the delays you have experienced during your water heater claim. The service you've received is definitely not the level of service we aim to provide. I have located your account and my team will complete a thorough investigation and give you a call as soon as we can. Thanks, Austin
Be the first one to find this review helpful
Resolution In Progress
Aaron of Midland, MI Verified Reviewer
Original review: Aug. 5, 2020
So on July 25th my water heater had a major leak, contacted the warranty service and was given a service provider, they were not open, but walked me through what I needed to do until they could come on Monday morning. On Monday July 27th they came and determined that my water heater needed to be replace. They started the process with Cinch Home Services home warranty company to get this done. That was 12 days ago from the day it started to leak. We are going on almost two weeks without hot water in our home, this is unreal! I understand that maybe, just maybe COVID-19 might have something to do with the delay, but really?? Seriously?? It is a paperwork processing issue on Cinch Home Services end and my service provider is waiting on Cinch to approve the water heater, I can't believe the service we are getting from Cinch.....it is poor at best! This is not the first time I have had an issue with this company, last year I had my A/C go down during the hottest time of the season and it took them almost two weeks to resolve that issue for me. You would think they would cut you a break if they can't get your issue resolved in under 5 days but they don't. I am very disappointed with them and their overall service. I do not recommend this provider to anyone who is looking for a home warranty company, they will let you down.
Cinch Home Services response
Aaron - I am sorry to hear of this experience you have received. Please allow us another opportunity to make this right. Please provide me with your full property address and I will have a member of my team follow up directly. Thanks, Austin
Be the first one to find this review helpful
Richard of Chicago, IL Verified Reviewer
Original review: Aug. 4, 2020
I have been trying to get a plumber to fix a leak in my shower for the last week. They have re-assigned the technician 5 different times and 3 of those times it was the same technician who oringally said he can't do it. The previous 3 technicians were not in the range of my address. I am now waiting for a 6th technician to call me to schedule work for my shower. It's been over 2 weeks and for some reason, I can't get a plumber to fix a simple shower leak.
Be the first one to find this review helpful
Steffany of Ixonia, WI Verified Reviewer
Original review: July 30, 2020
Long but please read..
Cinch Home Services (CHS) is the worst company on earth. I DO NOT recommend them.
I have been a loyal customer of CHS for over 5 years and never had a problem with them. The last I used their services was about a month ago when my water heater broke. I called to submit a claim and they informed me that they no longer provided service to my area. In fact, it was now my responsibility to find a company that would service my area and once the company completed the job, I was submit the claim to CHS for approval. I found a company that would fix my water heater and submitted the claim to CHS. After all that and doing their job for them, CHS approved the claim to replace the water heater and I was to pay $125 service fee for using their services.
After approving the claim, CHS told me that I was to pay the other company out of pocket and the would reimburse me the full amount of the job minus $125. I received the check in the mail and noticed that they had taken an additional $160 out. I reached out to them several times by phone and email and it took them 10 days to get back to me.
It was hard dealing with customer service because the people on the other line don't deviate from their scripts. They didn't answer any of my questions or help resolve my problem. They couldn't explain to why they approved the claim for x amount and then stole $160 extra.
I asked to speak to a case manager and they said that i would have to wait 24-48 hours for someone to call me back. It took 4 days for them to reach out, only to be told that they couldn't do anything for me and would not return the $160 they took. I asked them how they were going to make this right and they simply said there was nothing they could do. Worst customer service ever.
I found out the company was recently sold, which makes sense now that I'm having all these problems with CHS. If I would have known that CHS was the new buyer I would have gone with another company. The reviews for CHS are horrible with many complaining about being over charged like I was without resolution.
CHS are a bunch of thieves. They don't explain thing correctly. They don't offer the services that I paid for. They don't do anything to try to resolve the situation. This is the worst company I have dealt with. BUYER BEWARE!
Read full review
Cinch Home Services response
Steffany - Thank you for bringing this to our attention. This is certainly not the level of service we aim to provide. I have located your account and my team will complete a thorough investigation and give you a call as soon as we can. Thanks, Austin
Be the first one to find this review helpful