TotalProtect Home Warranty
ConsumerAffairs Accredited Brand
TotalProtect, along with its parent company Cross Country Home Services, is a leading home warranty provider with 40+ years experience serving customers nationwide. TotalProtect offers coverage for appliances, heating and cooling systems, plumbing, electrical and more, starting at less than $1 a day. The company offers an industry-leading 6-month guarantee on covered repairs.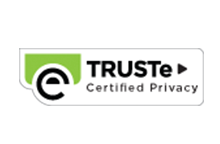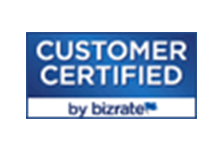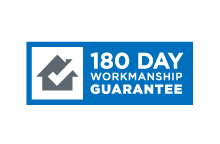 B+BBB Rating
View More
View More
BOTTOM LINE
TotalProtect's coverage provides ample protection for your home. With such a wide range of systems and appliances covered, you may end up paying for coverage you don't need, but the plan options and coverage limits really put them over the edge.
PROS
Generous coverage caps
Long guarantee on work
Great coverage
Top TotalProtect Home Warranty Reviews
03/06/2019
John of New York, NY
Verified Reviewer Verified Buyer
The technicians that came out were polite, knew what they were doing, and got the job done as quickly as possible. I've had very good experiences all the times I've used TotalProtect.
Read Full Review
05/04/2019
Dennis of St. Petersburg, FL
Verified Reviewer Verified Buyer
I had a claim on a Sunday afternoon for our air conditioner that was acting up. I had a call from the service company at 8:00, Monday morning wanting to know if they could come out to check my AC unit it. They told me they could be at my place in 20 minutes. It can't get any better than that.
Read Full Review
TotalProtect plans
TotaProtect offers three plan options for home warranty coverage. Optional coverage for pools and spas can be added to any plan.
Appliances Plan: Covers 9 major household appliances
Systems Plans: Covers 17 major home systems
Combo Plan: Covers all items covered in the appliances plan and the systems plan.
TotalProtect coverage
Between their three plans, TotalProtect services have coverage for all typical household systems and major appliances. In addition, they provide coverage for several items that other home warranty providers don't cover as part of their standard package, like sump pumps, whirlpool bathtubs, smoke detectors, breaker boxes and interior electrical and gas lines. Having this level of coverage on a standard plan really sets TotalProtect apart from the pack in this area.
All TotalProtect plans also cover rust and corrosion protection and unknown pre-existing condition. This is another way TotalProtect stands out from its competitors.
Covered systems and appliances:
Air conditioning (2-units)
Attic/whole house exhaust fan
Central vacuum
Cooktop/range
Dishwasher (built-in)
Doorbells and chimes
Garage door opener
Garbage disposal
Heating (2 units)
Interior electrical lines
Interior gas line
Main breaker/fuse box panel
Microwave (built-in)
Plumbing lines
Plumbing stoppages
Range exhaust hood
Refrigerator w/built-in ice and water dispenser
Smoke detectors
Sump pump
Toilets
Water heater
Whirlpool bath
Trash compactor
Washer/dryer
Optional coverage: Coverage is available for an additional fee for the following items: faucets, outside gas lines, outside sewer lines, outside water lines, septic tanks including pumping, standalone freezers, surge protection, swimming pools and spas, water softeners and well pumps.
TotalProtect cost
The average monthly cost for a TotalProtect home warranty is between $30–$55. TotalProtect prices are on par with other companies in the industry. The total you'll pay will depend on your elected plan and the location of your home. In addition to your monthly payment, you will also pay a trade service call fee every time a technician is sent out to your home for a repair. For TotalProtect, this fee is $125, which hovers around $75. With all the extra coverage and higher coverage limits, you'll have to decide if the higher service call fee is worth those added benefits. Some areas and plans may be eligible for a $75 service fee from TotalProtect, but will be charged a higher monthly fee in return.
| Plan | Service Call Fee | Average Monthly Cost |
| --- | --- | --- |
| Appliances | $125 per call | $31.95 ($383 per year) |
| Systems | $125 per call | $40.95 ($491 per year) |
| Combo | $125 per call | $54.95 ($659 per year) |
3622 TotalProtect Home Warranty Consumer Reviews
A link has directed you to this review. Its location on this page may change next time you visit.
This review is featured by TotalProtect Home Warranty
Scott of Florence, MS Verified Reviewer Verified Buyer
Original review: July 25, 2019
I usually do my claims with TotalProtect on the phone or on the iPad and it's been smooth. I've got an older house and I've probably filed a lot of claims. TotalProtect has been really good overall. They have saved us a lot of money over the years and I've recommended them to people already.
TotalProtect Home Warranty response
We appreciate your recommendation Scott! Thank you for taking the time to share your experience with HMS Home Warranty. - Austin
Be the first one to find this review helpful
This review is featured by TotalProtect Home Warranty
Jimmie of Riceville, TN Verified Reviewer Verified Buyer
Original review: July 24, 2019
I went with a home warranty because I'm older and I'm disabled, and I can't do the jobs myself. So, somebody is gonna have to do it. My mortgage provider recommended TotalProtect. Filing a claim is not that easy though. You gotta go through a lot of red tape. You have to go through that recording. I had a problem with the plumbing out here and it took him nine days to get here. He had to put a new valve in the toilet. And then, now, it's leaking and so I've called in and I'm waiting another five days for him to respond. But the contractor has been excellent.
TotalProtect Home Warranty response
Jimmie, I'm sorry to hear that it took longer than expected to receive service on your toilet. We are always working to improve our customer experience and we appreciate the feedback you provided about the claim process and will ensure it is provided within the organization for proper handling. - Christine
Be the first one to find this review helpful
This review is featured by TotalProtect Home Warranty
Paula of Baltimore, MD Verified Reviewer Verified Buyer
Original review: June 30, 2019
We acquired a home warranty because it would come in handy down the road and it wasn't expensive. The mortgage company recommended TotalProtect. That was the one that they were working with at the time and those premiums were included in our mortgage payment that were just taken out automatically, so we just went by the one that they suggested. Submitting a claim has been great and very flawless. I go online, I put in the contract number or address, something to verify who you are. And then, just click down dropdown boxes as far as what you need help with, and immediately, they give me the name of the company and contact information for me to contact then set up an appointment.
It's also been a great experience with the contractors. The last three years, we've mainly had them in for air conditioner. But last year, a ontractor did the service and got us straight. So, this year, when we had air conditioning issues, I just asked that we didn't have him and they sent somebody else. And it was great. I would definitely recommend TotalProtect.
View more
TotalProtect Home Warranty response
Paula, Thanks for providing your feedback! We are happy to hear that you enjoy using our website, and that you've experienced the benefit your home warranty provides. – Austin
Be the first one to find this review helpful
Page 1 Reviews 1 - 10
Deborah of Washington, DC Verified Reviewer Verified Buyer
Original review: May 10, 2019
Someone who has TotalProtect referred me to the company. There been a few bumps but TotalProtect makes sure that whatever I was calling about was definitely being serviced. That's what I like about them. They stick with you through the long haul and that shows their quality. There were a couple of times that they should not have used a company that they referred me to and I expressed that to them. They got someone else and it all turned out well. Overall, they've really been good. I had service on the garbage disposal, my refrigerator, and some plumbing stuff. TotalProtect always put someone. In fact, anytime I have a plumbing issue, I'm pleased to use the same company that they've been referring out to me. That has worked out very well.
My last experience was my refrigerator and unfortunately, I had to have four people. It was the last one that came out that really found the problem. That was really where my highest level of frustration came that I just could not believe that the incident was not found out. Each time if someone came, they said it was being fixed and it was all fine. But by the next day, the same problem was still back. But the fourth person really broke the refrigerator down and thought he fixed it. But when I called and he came back, he did something a little different that no one did before and that ended up fixing the refrigerator.
TotalProtect is a wonderful company that's why I'm using them. In my case, if something wasn't fixed, I had no problem calling back. That's what it's really all about. You keep pushing and insisting what needs to be done until you get something fixed. At some point, because I was frustrated, I told TotalProtect that if they couldn't fix the refrigerator, they needed to just give me one simply for the fact that I have my father who is an elderly senior. I am his caregiver and we keep a lot of medication in the refrigerator.
But with the way my kitchen is configured, I was really hoping not to get a new refrigerator because I would have to have a little bit more space. I was glad that in the end, the refrigerator was fixed. It was just the point in any situation, you are the consumer, you're expecting good customer service and you are paying for a service. I was just determined that I was gonna hang on in there as long as TotalProtect was hanging on in there with me. I wanted it to be done and done correctly.
TotalProtect provides good customer service. Even though I've been the one to initiate calls, I like that it doesn't take a lot for me to tell them that they need to go back to their record or go back to the file and look at the previous notes. I don't know how their system is set up and how it really works, but I think that it's something that needs to be at least at the forefront when you're speaking with the representative of the company especially if it's an incident with someone who is calling back over something that has not been fixed.
When I get someone on the phone, I don't mind giving them a brief synopsis. But I don't wanna have to go totally through step-by-step when there were notes taken. That should definitely be the direction that the representative should be looking at. If they are still not understanding or they're not seeing it clearly enough and they still have additional questions, I don't mind filling that in. But it is a good thing that part of the customer service in relation to when I'm speaking to someone from the company, it's just saying, "Give me a minute. Let me look over, see what it is." They can go from there instead of saying, "Tell me what's going on," when I've already told two or three people that.
View more
TotalProtect Home Warranty response
Deborah – We appreciate you taking the time to provide your feedback about our service. We intend to provide efficient claim resolutions and are sorry that was not always the case. We are glad to hear that you've received good customer service and have been pleased with your experience overall. Thanks, Angela
Be the first one to find this review helpful
Thank you, you have successfully subscribed to our newsletter!
Enjoy reading our tips and recommendations.
We value your privacy. Unsubscribe easily.
Roger of Arlington, VA Verified Reviewer Verified Buyer
Original review: Jan. 6, 2019
TotalProtect Home Warranty was Cross Country back in the day which was recommended by my mortgage company since we were a new homeowner. We've had it since 1997. I work for a fire department and I was in the military also as a reservist. My wife, not having to do homework, would pick up a phone and just pay the deductible. The only thing annoying about them is that they want their guy to come out and look at the problem, then call and tell them what's wrong with it so they can approve it.
A great example would be when we called the air conditioner guy, he came out and said that they needed to put in a voltage regulator. Then they came out and said that TotalProtect authorized us to have a voltage regulator and they'd have to pick one up because I was not gonna go buy a $610 voltage regulator and have it on the truck because I can't take it back until I got approval. They said that based on our description, they knew exactly what was wrong with our system. So that was the only oddity on how their system works. I wish they would let their guys say what needs to be done based on the description of the problem.
Effectively, you have to have the technician write a ticket with a full explanation of what was done. You may say, "I sprung for the $1,200," and they say, "Our coverage would have been we will replace the component for the material. However, the labor was gonna be this." I understand that's how insurance works. They say, "We had to pay the guy $600 and you paid $850, so you eat the $250." And they send you a reimbursement check. The only problem I run into now is I have a service contract and I shell out a ton of money. Three times a year, they come out and check the units. And because I have a service contract, I have to jump through the hoops if they find something wrong and their technicians just aren't willing because they have a limited number of hours they can spend on the job.
Since I am a huge people person, I don't wanna submit claims online and I don't wanna do automated phone typing, and it takes forever to call them now because they want us to go online and do it. When I get online, they throw out their vendor that's up next in their queue. If I've used somebody before and I want the guys to come back out, I can't look to see if they're available. They know what they're dealing with versus the plumbing company of the day because that was what it is.
But I have been extremely pleased in terms of the quality of work performed and they've been timely. It's like buying a timeshare and I have to figure out how to use it. Once I figured out how to use it, I need to use it. The only thing I see is if it's a trade service request and not a broken appliance, I'm in a 72-hour wait generally trying to get one of their guys to come out. It was really inconvenient not to have water in our house for 72 hours. Other than that, I'd definitely recommend TotalProtect. My parents bought their retirement home and I said to them that they need to get one of these. And they're happy.
View more
TotalProtect Home Warranty response
Roger, Thanks so much for sharing your experience with us. We strive to provide an effortless claim experience for our customers and it's great to know that overall, you were pleased with our service. - Austin
Be the first one to find this review helpful
Dorian of Columbus, OH Verified Reviewer Verified Buyer
Original review: Dec. 30, 2018
TotalProtect Home Warranty is great. If they can cover something, they let me know they can cover it. If they can't cover something, they let me know they can't cover it, or they don't cover it. There's no ambiguity with wondering, so it is a good thing. They explain everything and they listen. They don't rush me off the phone or act like I'm inconveniencing them. Submitting claims is an easy process and they get back to me right away. The send me an email to follow up.
They also give me the number that I'm supposed to have and the referral information along with contacting the referral company, and the company usually contacts me right away. One contractor that they sent was fantastic, but one of them was not so good. Harmony Plumbing was very good. They were on time and diligent. They were experienced and they knew what they were doing. They were in and out and they were awesome.
However, the other contractor, Total Pro Plumbing, messed up my ceiling and they caused a leak in my house. I will never use them again. I'll use TotalProtect, but I told TotalProtect that if I have any other plumbing issue, I don't want that company. Total Pro Plumbing appeared to be nice, but they sent a tech that didn't have experience with fixing. All I had was a bathtub plug that needed to be fixed and that was all they needed to do, but the plumber did it the wrong way. She cracked the pipe underneath and they had to go into the wall and fix it. She caused a leak from upstairs and down to my living room. So, during Christmas, I had part of my popcorn ceiling hanging down above my tree and it was embarrassing.
I couldn't get them to call me back to honor the fix. I said, "I don't wanna report you. Please come back, and you gave me your word you'd fix this." They came back the other day, but they called themselves fixing it. They bought the wrong color of popcorn. Now, there's a huge circle like I have a white filling and there's a beige popcorn circle. I can still see the damage that they did and they got it over my wall, my laptop, my mirror, my floor, and my wall unit. It was a nightmare!
I should have just filed a homeowner's claim, but the guy wouldn't give me his insurance. I said, "Let me have your insurance, so I can file the claim 'cause you guys can't even get this fixed." He said, "Well, we'd like to fix it ourselves. We'd like the opportunity." And I said, "Okay, I'll give you a chance." They came here, but it looks like crap. The popcorn is on my walls and they sprayed it all around everywhere and left with all the crap everywhere. They were nice and very pleasant, but I'm never ever using them again.
I told TotalProtect what went down and they were sympathetic. They listened and they let me know. Unfortunately, they couldn't cover that, which was fine. I had another plumber come in and tell me that the other plumber did it wrong and that she didn't know how to do the removal and the install but did it. She was supposed to go into the wall, behind the pipes, but she tried to do it directly and she banged up my bathtub and cracked the pipe underneath in the wall.
Nonetheless, I would definitely recommend TotalProtect Home Warranty. I tell people from my job that I pay a certain amount and that it's automatic. TotalProtect is worth it and it's something I don't have to think about. I signed up with another company a long time ago and I was sending emails requesting information about the things that they covered or information about what I was paying for because I didn't get the information I got. TotalProtect gave me a welcome package. I got a booklet and it described everything. I had another company a few years back, but they didn't send me anything, yet they took payments out. I finally stopped all the payments. When I signed up with TotalProtect, I thought, "Let me see how this is gonna work," and it has worked fine.
View more
TotalProtect Home Warranty response
Dorian, Thank you for sharing your experience. We appreciate your feedback and are happy to hear that our customer service team has provided you with excellent service. We are sorry to hear that your interaction with one of our service providers was less than satisfactory. We are here to help, and will do whatever we can to ensure you have a positive experience in the future. Thank you! – Austin
Be the first one to find this review helpful
Barry of Baltimore, MD Verified Reviewer Verified Buyer
Original review: Nov. 24, 2018
I've been using TotalProtect for many years and for the most part, I'm pleased with it and the way they handle their claims. Recently, however, I had a claim that I was not happy with the outcome. Something was mechanically wrong with the electronics in the cleaning mode of my oven, and TotalProtect sent a repair person out. He did what he needed to do, which was great, and they ordered the parts. After the part wasn't available, they gave me the option to either replace the oven or to get a buyout where they would send me a check. But since the item has been eliminated from any other claim service, the buyout certainly made sense.
I determined that the amount of the oven was marginally over $1,000 but TotalProtect was offering me $711 because that's what they pay for it. I couldn't go out and buy it for that, so I tried to negotiate with them. But they wouldn't move on the numbers, so I decided to take the $711. This was back in September this year. They said they would issue a check within the next 10 days and I should receive it within a week or 10 days after that, and that's fine.
Time went by and I did not receive the check, so I called them. They said they could confirm that the check was issued but they didn't know what happened to it. When I called back towards the end of October, it was about four or five weeks already after the check should have been issued. They said they were gonna stop payment and issue another check, and that second check was issued on November 2nd. I received that check very recently and I don't know why the money was held. I would have thought that company that does this on a regular basis would have cut the check and boom, it would have been bought. I would have been compensated and not waited 60 days to be paid. TotalProtect should've overnighted the check and they should've been apologetic. I already waited five weeks and I wouldn't have known if I didn't call to follow up.
Fortunately, I didn't need the money, but somebody else in another circumstance would have needed that money to go out and buy another oven. If nothing happened within the time period when I got the check, I was looking to terminate my contract. I have two homes that I insure with TotalProtect, so they're gonna lose my business on both. But I just sucked it up and got the check and waited for the next business. They performed in the past anyway and I've never had to do this before, so no hard feelings. They've always handled the remedy or repair and replaced whatever they needed to do. I've never dealt with a buyout before, so I gave them the benefit of the doubt that the first check was lost and it just took that long for that to work.
Most of the technicians that TotalProtect had sent out to our home were okay, but I had this plumber with whom I had an uncomfortable situation. My 10 year-old water heater was leaking then and it went off. But that's what we have insurance for, so I called TotalProtect and they sent somebody out that day or the next day. This guy came out and all he wanted to do was check my water pressure. What he didn't know, however, was I'm a general contractor, so I'm somewhat familiar about what he was attempting to do. He went outside and checked my water pressure and told me that it was way too high, which was a lie.
He said that according to my contract, if my pressure is high, I've gotta pay for the water heater and TotalProtect doesn't cover it. I said that was not how it was gonna work, so I told him to get the hell out of my house. This plumber never even asked to see the water heater. He just wanted to check my water pressure. His intention was to take the burden off of TotalProtect and put it on me and then deal with me so he didn't have to deal with TotalProtect as an insurance provider. I thought that was a bit of an unethical way to do business. So I called back TotalProtect and they sent another guy out who did it the way it was supposed to be done. He replaced the water heater, no questions asked.
I've had used TotalProtect for other instances as well. I had a control panel that needed to be replaced on my oven and the techs did something with my ice-maker. I think TotalProtect had the garbage disposal replaced too. The techs have been out here over the years, maybe once a year. They also did something about a year or two ago with my air-conditioning. TotalProtect has been very responsible and there hasn't been any kind of a callback situation. So except for those two incidences with the check and the plumber, I have no complaints.
The one with the plumber was not within their control. It was going on behind their back, so they were oblivious to it. But the issue with the check should have been handled a little more responsibly. I understand that checks get lost. I've been in business and those things happen. But when they do, you step up and you make it good and overnight a check and add 10 bucks instead of it going into the system all over again and having to wait weeks. The check from TotalProtect is gonna go out 10 days from now and then, I'm gonna wait another week or 10 days to get check. That's another three weeks that I'm not getting paid, above and beyond the time that I waited for the first check. But I've always believed in second chances. TotalProtect didn't screw up anywhere else and overall, they did what they needed to do as I interpreted the contract and their performance in the contract.
View more
TotalProtect Home Warranty response
Barry,Thanks for sharing! Keep in mind we are here to answer all of your home management questions, even the ones you are uncertain of. - Austin
Be the first one to find this review helpful
Kenneth of Memphis, TN Verified Reviewer Verified Buyer
Original review: Aug. 25, 2018
After Angela and I were married, we had American Home Shield for years but she canceled it because she couldn't afford it. I was looking on the internet at home warranties and picked TotalProtect Home Warranty. It seemed to be the best, most reputable, and the largest. We've had it for six years now. Angela's air conditioner went out three times within a 30-day period and it was three different times. We've had to call in several times and it took forever to talk to a person at TotalProtect. I do not like dealing with recordings and doing it online. I get so frustrated. Finally, I hit a 0 to get to talk to somebody, but the reps don't speak good English and it gets all over me. Nonetheless, they have always been nice. The way it used to work was different and I liked it the old way.
What they tell me for the last several years is they contact somebody and they give the homeowner the number and say that they're sending them these messages and I can call them to make sure they got it, and then set my appointment up and have them come out, which I'm not really crazy with. It happened twice out of the three times and we don't know if they got the message. Also, we wait around 30 to 40 minutes sometimes to get somebody and one of the reps was very rude on the second call. We get somebody on the phone, but we can't understand them. I had to say several times without being rude, "I cannot understand you. Could you put me to somebody else?" TotalProtect had sent a company or two out that I'm not impressed with in the last five years. They were not very business-like and were not very friendly. They didn't do a good work as well.
With the company we got the first time on the air conditioner, the tech who came out and looked at it said that the problem was the capacitor. I asked if he wasn't gonna check the Freon and he told me he wouldn't. He didn't come inside and didn't go upstairs. He replaced the capacitor and the unit started working, but a week and a half later, it froze up again. I finally got in touch with somebody from TotalProtect and they told me to let them call. I said that I did not want him coming back out here, so they called somebody else and they were a lot more professional.
For the first time, it was a two-day wait, which was not horrible for that time of year. But for the second time, the tech checked around and looked at the thermostat and went outside. He said that it was the capacitor up in the attic, a different capacitor. He replaced that and it started working again, and it went for about a week. Then, I went outside and the whole system was frozen up again. I called TotalProtect and HVAC Firm of Memphis.
The next morning, the tech was out here and he looked at it and said right off that he could tell me what the matter was with it and he was wondering why the other people haven't seen it. When the system was replaced in 2012, the people that did it left a filter on there, a big round tube-looking thing, and it was not compatible with the new system. He took it off, replaced it immediately, checked the Freon, went upstairs, and checked everything. He did well and told me to call him back if I got a problem. It has been four weeks now and everything is working perfectly.
I've had TotalProtect for six years and I've been paying $49.95, which is reasonable. However, their one-time copay is going up from 40 to 60 to 75. It went up to 125 two years ago and I was gonna cancel it one time. This year, it didn't go up, although I'm spending $50 times 12 a year, and when they come out, it's $125. Overall, I've been satisfied with TotalProtect, other than one or two companies that came out.
View more
TotalProtect Home Warranty response
Kenneth - Thank you for sharing your experience. We appreciate your feedback and are happy to hear that our customer service team has provided you with excellent service. We are sorry to hear that your interaction with one of our service providers was less than satisfactory. We are here to help, and will do whatever we can to ensure you have a positive experience in the future. Thank you! – Austin
Be the first one to find this review helpful
How do I know I can trust these reviews about TotalProtect Home Warranty?
1,928,343 reviews on ConsumerAffairs are verified.
We require contact information to ensure our reviewers are real.
We use intelligent software that helps us maintain the integrity of reviews.
Our moderators read all reviews to verify quality and helpfulness.
For more information about reviews on ConsumerAffairs.com please visit our FAQ.
Resolution In Progress

Tawana of Frederick, MD Verified Reviewer
Original review: Aug. 15, 2019
My air conditioner unit initially stopped working on July 17th. This was during record breaking extremely hot temperatures. Total protect was not able to get a service provider to come out until July 21st. When he (Comfort Heating & air) did come out, he fix the problem but suggested if it stops working again, "put a fan on top of the air conditioner unit" to help generate cool air. I thought this was a strange comment at the time but was just happy to have the air working. But approximately 3 weeks later the air conditioner unit stopped working again. At that time I realized what that comment meant by "Comfort Heating & Air." It was a Temporary Fix to get a quick $125 deductible. After this incident I decided to cancel my policy with Total Protect. But I knew that the air conditioner unit would still be under a 180 days warranty.
But that didn't matter because I sit here today in the heat and humidity in my home and write this review. I called and placed a claim on August 13th and have been getting the run around by Total Protect and no response or return calls from Comfort Heating & Air. I was initially told by Total Protect to wait and see if Comfort Heating and Air would return my calls or their calls. The last 3! days, I have been told since Comfort Heating & Air have not responded, they would have to put me on a "dispatch list" because they did not have any service providers in my area. Each day I have been told that someone will call me when they find a service provider but as of today I have yet to receive a call, not one call! So I will continue to call them until they find a service provider in my area. Unreal!
So now right at this mome
View more
TotalProtect Home Warranty response
Dear Tawana,I can tell this experience has been extremely frustrating and we want to help. A member of our team will review your claim and see what we can do to get this resolved. We have located your account and a member of my team will investigate and follow up with you directly. Sincerely, Austin
Be the first one to find this review helpful
Resolution In Progress
L. of Va, VA Verified Reviewer Verified Buyer
Original review: Aug. 15, 2019
It's a good idea to have a home warranty. I've had TotalProtect for so many years and their contractors have been really helpful. The people who came out were great. But I was surprised that there were certain things in my warranty that I was not aware of that TotalProtect didn't cover. For instance, if you have a faucet on the bathroom sink that's faulty, they won't repair that. I didn't read the fine line.
TotalProtect Home Warranty response
Laurie, Thank you for letting us know how we are doing! We are constantly improving our processes to better our customer experience. We will ensure your feedback is provided to the appropriate department to ensure when enrolling, our homeowners know what is covered. Thanks again for sharing you experience. Sincerely, Christine
Be the first one to find this review helpful
Resolution In Progress
Calvin of Woodbridge, VA Verified Reviewer
Original review: Aug. 14, 2019
On 20 July, I opened a claim with Total Protect Home Warranty because my HVAC was not emitting cold air. It was my first claim and I'd had the policy for nearly a year. On 22 July, they sent DMV Heating & Cooling to assess the problem. The technician said the coils were leaking and he'd return Wednesday to make the needed repairs. I thanked him and gave him the $125.00 deductible. Unable to contact DMV Heating & Cooling for an update, I finally called Total Protect on 26 July and they said my claim was denied because I had not performed regular maintenance on the HVAC system. When I asked to cancel my policy, they said they'd send out another company, Legacy Home Comfort. On 27 July, the Legacy technician came and took photos of the new wiring and fan outside, to show that I had performed regular servicing/cleaning/maintenance, as well as photos of the inside panel that was left open by DMV Heating & Cooling. I also gave him the name of my regular certified HVAC serviceman. The technician reassured me that the leaking coils were NOT due to lack of maintenance but simply age (the HVAC is 25 years old). As with the first company, Legacy did not answer my calls for a status update. When I called Total Protect on 12 and 14 August, they said that my claim was denied because both companies said the system was not maintained! However, these companies were willing to offer maintenance plans for a fee. Perhaps it is just the heat getting to me, but to me Total Protect is scam company that uses predatory contractors so they don't have to pay out on repairs. Policy cancelled!
TotalProtect Home Warranty response
Calvin, I'm sorry to hear that your claim experience was not what you expected. If you would like for my team to follow up with you personally please respond with your full property address. We regret you decided to cancel your policy with us. Respectfully, Austin
Be the first one to find this review helpful
Resolution In Progress

Janice of Carpentersville, IL Verified Reviewer
Original review: Aug. 14, 2019
We have had Total Protect Home Warranty for about two years now. We used them once for a washing machine. They just recently raised their prices and raised the deductible amount. During the 100 Deg weather we had problems with our air conditioner. I had asked for a Sears repair man to come out because i have heard from others that the repair technicians they contract with are of very poor quality. The repair man came out a few days later took the cover off of the air conditioner and saw that there was a mouse nest sitting on a ledge. He got all excited called Total Protect and told them. Total Protect told him not to do anything else, he was happy he didn't have to do anything and took my $125. They said the mouse nest was the cause of the problem. he packed up and left! There was no damage to any wires or anything else around the nest. We had two separate companies come out to look at it and they both said it was the coolant not the "compressor" as the technician said. I called Total Protect a few days later and they said our case was closed. I sent a complaint to their support center. three weeks later we get a voice mail asking if anything else needed to be done on the air conditioner. I called back and no one had any idea what was going on. they said nothing is being done on the claim. We ended up paying $400 for coolant to be put in. Going to cancel our policy and will recommend that no on buy this home warranty.
TotalProtect Home Warranty response
Janice, I am sorry to hear of this experience you have received. Please allow us another opportunity to make this right. I have located your account and my team will follow up with you personally. - Austin
Be the first one to find this review helpful
Customer increased Rating by 1 stars!
Kristin of East Lansing, MI Verified Reviewer
Resolution response: Aug. 16, 2019
TotalProtect quickly reviewed our case and reached out to us, increasing the amount approved with the more logical explanation that their data shows that 30% of an A/C installation is not covered per the agreement (removal and disposal of old, new pad, etc.). I do not have data to confirm nor contest this further, I have spent far too many hours, and we have accepted that resolution. I still hope that TotalProtect streamlines their customer service operations, particularly for those clients who live in an area not covered by their service providers. I also regret that our most prompt, constructive response came only after I turned to Consumer Affairs. I have revised my rating a bit, and will stay with TotalProtect with the hope that I am able to award 5 stars after my next experience.
Original review: Aug. 13, 2019
Before engaging with TotalProtect, I recommend requesting a list of their service providers local to you. They WILL accept the contract, and your money, even if they are unable to provide support. Our A/C unit died July 29th. It is now August 13th and we have been given no feasible solution. They do not have a service provider local to us willing to work with them, so we were asked to find one and obtain a quote. Done. They required that the service provider call them, which he did. I followed up, they had no record. I called with the service provider and was on the line as they questioned and condescended for an hour and twenty minutes. They said the price was high and I should get another quote, which I did. Now they are telling me that though both quotes are $4,000 from reputable companies - which is, ironically, the amount listed on their homepage for typical replacement cost - they will cover $2,300. Why? Because they can get the unit at a discount and want our supplier to install it. Our reputable suppliers will NOT stand behind installation of the random warranty company's random unit drop shipped from a random supplier. So I am stuck: 2 young children in the August heat, or $1,700 that we don't have (hence the warranty). Truly the worst service experience of my life.
TotalProtect Home Warranty response
Kristin, I appreciate your feedback and I'm sorry to hear that your claim experience was not what you expected. We regret any confusion or misunderstanding which occurred, and would like to review your claim to ensure you are receiving the full benefit of your warranty. My team is reviewing your claim and will reach out to you directly. Respectfully, Austin
Be the first one to find this review helpful
TotalProtect's coverage exclusions
In some cases, there may be parts or components of a covered system or appliance that are not covered. For example, for central vacuum system coverage, TotalProtect's contract states they cover motor, relay, switches and wiring for the system, but they don't cover attachments like hoses, handles and knobs. The contract also states that while they cover doorbells, they do not cover them when they're part of a larger intercom system. While they cover garage door openers, they do not fix or replace your garage door or the door track assembly.
Pre-existing condition coverage applies only to previously unknown conditions related to mechanical failure of items that are otherwise without damage. This coverage does not extend to manufacturer issue, intentional damage, or damage due to animals and pests.
TotalProtect's coverage limits
TotalProtect has no set coverage limit per contract term, meaning they don't limit how much they're willing to pay out to repair or replace your items. Some of the items available for add-on coverage do have a dollar limit cap, provided below, but even those are fairly generous compared to industry standards.
In addition to the items outlined below, TotalProtect also sets a $1,500 limit per contract term for repair of geothermal or water source systems for air conditioning system repair and allocates a maximum of $1,000 to repair any walls or ceilings damaged in the process of fixing plumbing issues. Wall and ceilings will only be repaired to a rough finish. However, many home warranty providers do not provide even a rough finish repair, so this service is nice to see.
| Item | TotalProtect's coverage limit |
| --- | --- |
| Outside gas line | Up to $2,000/term |
| Outside sewer line | Up to $3,000/term |
| Outside water line | Up to $2,000/term |
| Septic system | Up to $1,000/term |
| Septic pumping | Up to $500/term |
| Surge protection | $500–$1,000, depending on plan level |
| Swimming pool heater | Up to $1,000/term |
TotalProtect claims
You can submit a claim to request a service from TotalProtect 24/7 online or through their toll-free phone number. TotalProtect's process for submitting a claim and getting a repair completed is relatively simple.
How to request service from Total Protect:
Submit a claim directly to TotalProtect online or on the phone.
Contact one of TotalProtect's approved service partners to schedule your service.
Get your items repaired or replaced.
Pay your service fee directly to the technician at the end of the appointment.
TotalProtect guarantees their technician's work for 180 days (six months). If you experience the original problem again within this period, they will send a technician to repair it at no additional cost to you. Many other home warranty companies also provide a guarantee or service recall period, but it's typically 60 days or less. TotalProtect's 180 days makes them an industry leader in this area.
TotalProtect FAQ
Does TotalProtect require a home inspection?

While a home inspection is not required, TotalProtect does reserve the right to inspect a home before coverage starts. This is typically only put into practice for very old homes.

How do I cancel TotalProtect?

Provided no claims have been made, you can cancel your TotalProtect contract within 30 days of the effective date for a complete refund. To cancel after 30 days, a 10 percent fee will be applied per month. An additional $25 cancellation fee may also apply.

Is there a limit on repairs?

No, there is no limit to the number of service visits you can claim per contract term. There may be a maximum dollar amount cap applicable to certain items. These will be noted in your contract.
Is TotalProtect worth it?
Overall, TotalProtect provides excellent coverage options. Their plans cover items that many other home warranties do not and have generous coverage caps. Their 180-workmanship guarantee is two to three times as long as the guarantee other companies provide, and their monthly rates are very reasonable for the service they provide. TotalProtect is also an industry veteran with over 40 years in business.