Renewal by Andersen
ConsumerAffairs Accredited Brand
Renewal by Andersen is the full-service window-replacement division of 114-year-old Andersen Corporation, the owner of the most trusted family of window brands in America.
Renewal was founded with a mission to redefine the industry and to offer a different—and better—window-replacement experience.
Renewal by Andersen's Signature Service is committed to giving you the best customer experience possible, through the perfect combination of the best people in the industry, a superior process, and an exclusive product.
Renewal by Andersen Video
A+BBB Rating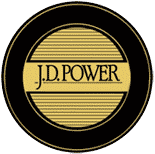 "Outstanding Customer Satisfaction with Windows and Patio Doors"
J.D. Power
View More
View More
Renewal by Andersen Reviews
A link has directed you to this review. Its location on this page may change next time you visit.
Page 2 Reviews 11 - 20

William of Mundelein, IL Verified Reviewer
Original review: Nov. 27, 2019
My roommate asked me to be present during a window sales call, due to inability making decisions. The sales lady Cindy ** was very pushy. Tried to tell me to leave multiple times. Unfortunately she convinced my friend to ignore me, and said he was a wonderful person and I was a terrible person, also the people that raised me. She wouldn't leave for three hours.
I finally started to video the conversation. Cindy got mad. Said she will sue me if I publish video. I continued videoing. Only reason she left a hour later. I showed video to two psychologists. They were flabbergasted. One called my friend to help him understand Cindy was a predator. My friend understands now. Today I showed the police. The police said I should have called them, especially she refused to leave. The police also said report this and send video to Illinois attorney general, BB, Yelp, Trip advisor, as many places as I can. Please be careful, and look out for your family and friends. There are many predators out there.
View more
Be the first one to find this review helpful
David of Minneapolis, MN Verified Reviewer Verified Buyer
Original review: Nov. 23, 2019
We've been doing a major remodel and we had a couple of window companies that we were going to take a bid, but when Justin from Renewal came and showed us what he had and what he would do, we were very pleased with the "sell job", and it worked. Things went very well too, but I have one question for him. I have some exposed tieback over one of the sliding doors on the upper level and I'm not sure why that was left like that or how I should finish it off. Still, the windows are absolutely awesome and we love them.
Be the first one to find this review helpful
Jerry of Coon Rapids, MN Verified Reviewer Verified Buyer
Original review: Nov. 22, 2019
The sales rep I dealt with was good. A person came out and measured the windows, and then a week later they came out and installed the crank-out windows I bought. Their craftsmanship was outstanding. They cost a lot, but the quality was great, so it was a fair tradeoff.
Be the first one to find this review helpful

Stephen of Saint Paul, MN Verified Reviewer
Original review: Nov. 21, 2019
Happy client. My brother lined up the Andersen firm to replace 11 windows in the old house - am certainly satisfied with the project, the workers braved the cold weather, and the new w. look GREAT! From Leo
Renewal by Andersen response
We are thrilled to hear you are loving your new windows! Enjoy!
Be the first one to find this review helpful
Barbara of Elkins Park, PA Verified Reviewer
Original review: Nov. 21, 2019
Two years ago we had a sliding door installed and although it was very expensive we thought the quality was worth it. It works beautifully and when the handle got slightly loose a month ago I called and a workman came out immediately and fixed it. We just had a sliding window replaced with an Andersen one and also two large casement windows. Again, very expensive, but Slavic, our installer and his assistant were excellent. They came right on time, did their work, explained everything to us, cleaned up and left. The windows look beautiful and we've been very satisfied with their work and product.
Renewal by Andersen response
Hi Barbara- Thank you for taking the time to share your experience with us! We are thrilled you are happy with your sliding door as well as your new casement windows! Enjoy!
Be the first one to find this review helpful
How do I know I can trust these reviews about Renewal by Andersen?
2,125,126 reviews on ConsumerAffairs are verified.
We require contact information to ensure our reviewers are real.
We use intelligent software that helps us maintain the integrity of reviews.
Our moderators read all reviews to verify quality and helpfulness.
For more information about reviews on ConsumerAffairs.com please visit our FAQ.
John of Pittsburgh, PA Verified Reviewer Verified Buyer
Original review: Nov. 21, 2019
Renewal by Andersen's windows are not vinyl. The material of the window frames was superior than anything else, and I thought that they were the best window in my situation. My house all had double hung windows so I purchased those from them. From the time I talked to the salesman until the windows were installed only took a couple of months, which wasn't bad considering they had to make 13 windows custom-sized. As for the installation itself, they sent a full crew and it was done in one day. They were efficient. They laid down a runner so they wouldn't track dirt. Each one had his job. There were guys that took them out. There were the guys that put them in and made sure they were square. And There was the guy that put the trim on. So, they had a nice little system going there.
There were a couple of problems when they installed it, however, and they had to come back a couple of weeks later. But even so, they took care of it right away. The one in my kitchen was mis-measured. And it was off by maybe an eighth of an inch, but it was enough that the window wouldn't operate. They were able to put it in and seal it up for me. They had to come back to have a new one made and replace it, but that was done in a reasonable amount of time. Also, the houses are close -- there is only a couple of feet. So, the gentleman had to reach outside somehow to put the trim on the outside and one of valances broke. It was very minor, and they repaired that when they came to replace the windows. I washed my windows upstairs and I have to get used to how these operate as far as tilting in and out. But they seem to work fine and they close fine. I like the way they lock, too.
View more
Be the first one to find this review helpful
Robin of River Falls, WI Verified Reviewer
Original review: Nov. 19, 2019
We had 17 windows and a patio door installed by Renewal by Andersen. The whole experience from beginning to end was great! Scott and Jim were very professional and explained everything well. They did an excellent job on our windows! And Mike did an excellent job on our patio door! Thanks to all for a job well done!!! Robin and Greg
Renewal by Andersen response
Hi Robin! Thank you for taking the time to share your experience with us! We are so happy you and Greg are happy with your new windows and patio door! Enjoy!
Be the first one to find this review helpful
Ed of Winter Garden, FL Verified Reviewer
Original review: Nov. 18, 2019
Very disappointed in the requirements to get an estimate for replacing the window in my house. I don't see the need to have both my wife and I there for measuring and estimating the cost of replacing the windows. The whole process smells like a timeshare sales pitch! Maybe justified if we were financing the project but we aren't. As a result, you lost out on the opportunity of replacing 21 windows and a double sliding door.
Renewal by Andersen response
Ed, thanks for taking a minute to let us know about your experience with us. I'm so sorry to hear it was a negative one. I want you to know that having all homeowners be present at the initial in-home consultation is not a requirement of ours. While we've found that it's often helpful to have everyone there during the consult, and homeowners tend to prefer that option (given the nature and scope of these types of remodeling projects), it is not required. I have your contact info and will make sure that the team gets your feedback immediately and that we look into this for training purposes. Thanks again for taking the time to leave us a review. We really appreciate your feedback.
Be the first one to find this review helpful
Beverly of Naperville, IL Verified Reviewer
Original review: Nov. 18, 2019
I've been replacing the windows in my home in segments for the past 4 years. I've had multiple occasions where I've reached out to Renewal by Andersen to address drafts coming from the windows. On the first few occasions, I was told that everything was ok (even though there was frost building up in the windows in the house). I was told that it may be the humidifier that was causing the icing of the indoor windows. Of course, I contacted the HVAC people who informed me that the settings and humidifier were fine. Again I contacted Renewal By Andersen and was told that I should not let my shades down all of the way to avoid this from happening. I began to not let the shades down completely, but still continued to have the icing build-up on the windows inside the house.
The season changed to spring and I no longer had the problem; however, when winter returned I had the same problem. The repairmen came by and informed me that I did have some issues with the windows and put in a mechanism to provide a tighter seal. In August, I began to notice streaks in my windows. I was told that the sealant had to be replaced in all of the windows and the office would contact me for the replacement. After several weeks, I still had not heard back from Renewal By Andersen. I called the office and was told that they could not do the sealant replacement until December 2, 2019. Are you kidding me? I've got relatives coming from out of town and Holiday decorations in place in the windows.
When I spoke with the Representative from Renewal By Andersen regarding getting the repairmen in sooner, I was told...."which do you want the draft or the repair". Are you kidding me? It's obvious that he didn't have proper etiquette and was not aware of my 4 year history with leaks. When I spoke to the office regarding this, I received an apology and a...."he should not have said that"; however, I am still on the schedule to have the repairs made on December 2nd. I also requested a call back from my original repairmen who told me that I would only be dealing with him. After 3 weeks, I'm still waiting. Based on the problems that I've been having and the lack of response, I can not in clear conscience recommend Renewal By Andersen. My neighbor asked me who installed my windows because she was looking for new windows. I very quickly told her my experience. She decided to go elsewhere.
View more
Renewal by Andersen response
Hi Beverly, I just spoke with the team and gave them your feedback (and your feedback on Google). I believe you're in contact with them now, but I want to thank you for sending us this detailed info on your experience. I'm very sorry about all the inconvenience this has caused. It's certainly not the type of experience we want our homeowners to have with us. We'll definitely be using your feedback to improve.
Be the first one to find this review helpful
Erle of Bethesda, MD Verified Reviewer Verified Buyer
Original review: Nov. 16, 2019
I've been in the construction business for a while, and I was replacing wood casing windows and I wanted to try the fiber windows out and Renewal by Andersen was real nice about it. Their reps were good and efficient. They did their job. During the first time, they had to go into more detail. But for the second time, they didn't. The windows are great. I love them. They are soundproof, sunlight resistant, and very insulated.
Be the first one to find this review helpful