Best Lawn Care Service Companies
The lawn care and landscaping industry generates approximately $76 billion in revenue every year and is expanding quickly. Companies range from small, locally owned and operated businesses to national chains.
Consumers looking to keep their lawn manicured and healthy can enlist the services of lawn care companies. Service professionals in this industry can help individuals achieve the desired result while letting consumers do as little or as much work on their own as they want.
Compare Reviews for Top Lawn Care Service Companies

TruGreen Lawn Care
Read 5582 Reviews

TruGreen is a leading commercial and residential lawn care company based in Memphis, Tennessee. It merged with Scotts Lawn Service in 2015, and together they service over 2.3 million customers annually.

Scotts Lawn Service
Read 265 Reviews

Scotts Lawn Service was founded in 1998 and is part of TruGreen. It provides lawn, tree, shrub care and pest control to commercial and residential consumers. Its products include lawn food, grass seed and weed control.

LawnAmerica
Read 11 Reviews

Founded in 1999, LawnAmerica is headquartered in Tulsa, Oklahoma and has multiple branches throughout the United States. They provide consumers with lawn care and landscape maintenance.

Gibbs Landscape
Read Expert Review

Headquartered in and serving the Atlanta area, Gibbs landscaping offers full service lawn care from mowing to fertilizing as well as irrigation and hardscaping. They serve both residential and commercial customers.

Green Lawn Fertilizing
Read Expert Review

Founded in 2004, Green Lawn Fertilizing is a local business that serves customers in Delaware, New Jersey and Pennsylvania. Its headquarters are near Philadelphia. They offer lawn fertilizing and pest control.

Lawn Doctor
Read Expert Review

Lawn Doctor is a national brand that offers franchises to local lawn care professionals. They provide a money back guarantee if customers are not happy with their services.

Massey Services
Read Expert Review

Massey Services is based in Orlando, Fla. and has been in business since 1930. The company offers a landscaping and pest prevention solutions in Florida, Georgia, Louisiana, Texas, South Carolina and Oklahoma.

SavATree
Read Expert Review

SavATree started in 1985 and now has 25 locations throughout the Mid-West, Northeast and Mid-Atlantic. The company provides a wide variety of lawn maintenance services to both residential and commercial customers.

Weed Man USA
Read Expert Review

Weed Man is a lawn care company founded in 1970 with franchises across Canada, the United States and United Kingdom. They provide lawn care and pest control services, and their website has useful resources for anyone with a yard.
Thank you, you have successfully subscribed to our newsletter!
Enjoy reading our tips and recommendations.
We value your privacy. Unsubscribe easily.
What should you consider before signing up for lawn service?
Services offered

Lawn care and landscaping companies offer many different services. Prices and types of payment will vary depending on the services, so you should realistically assess what services you need before hiring any company.
Fertilizer: If you want your lawn to look lush and green throughout the spring, summer and fall, look for a company that fertilizes your lawn and provides weed control.
Tree/shrub care: Manicured trees and shrubs add to the overall appearance of your property. Some companies can trim and fertilize trees and shrubs as well as treat them for pest infestations or diseases.
Aeration: Aerating your lawn, essentially poking small holes in the soil, allows water, fertilizer and essential nutrients to penetrate the grass and reach its roots. Most companies that offer fertilizing services offer aeration services too.
Irrigation: An important part of keeping your lawn green is ensuring it receives the right amount of water. Irrigation systems and sprinklers make it simple to water your lawn, but maintaining those systems can be complicated. Some landscapers will ensure irrigation systems work correctly and efficiently as well as winterize them at the end of the season.
Hardscape: Hardscape design and installation covers all landscaping that does not involve planting or caring for plants. Hardscaping includes installing fountains, building retaining walls, creating outdoor rooms and more. Some landscape companies offer these construction services while others will refer you to a local contractor.
Snow removal: Lawn care companies in areas that receive a significant amount of snow or ice may offer snow removal services. Some cities and states require property owners to clear the snow and/or ice from city sidewalks near their homes, so businesses in those areas are more likely to offer snow removal services.
Mowing: Although it is the most essential lawn service, not all landscaping companies offer mowing. If you are looking for one company to handle all services, make sure to inquire about mowing.
Product ingredients

Anyone who spends time in your yard will encounter the products applied to your grass. Products used on lawns also mix with ground water and interact with the ecosystem, so it is important to understand what chemicals, if any, are being used by your lawn care company.
Chemical treatments: Chemicals in pesticides and weed control products effectively kill bugs and weeds, but some ingredients in these products have been linked to cancer, birth defects and neurotoxicity. If you have children or pets who frequently play on your grass, you may want to avoid these products. Any lawn care company should be able to tell you exactly what's in the products they use and whether those might have any negative effects on the people or animals in your lawn.
Organic: Lawn care products do not follow the same governmental regulations for the use of terms like organic or all-natural as food, so you should not assume any product is safe simply because it's labeled as organic. In terms of lawn care product, organic and all-natural typically mean only that the product was minimally processed. Organic products may not be as effective in pest and weed prevention, but they often breakdown and improve soil more than the chemical alternatives.
Service programs

Your needs will determine how often you need landscaping services. Consider how much time and energy you plan to invest in your yard before you select a service.
One time: If you need your lawn cleared or cleaned up after a particularly bad winter season, or if you've just purchased a house with a yard that is out of control but you plan to maintain the landscape once any green waste is removed, you can probably hire a smaller company for a one-time service. Hardscape installation might also be a one-time service.
Weekly/bi-weekly: Weekly service might be a more appropriate choice if you want your lawn to look great but don't have the time or energy to mow and fertilize it. Many companies offer a regular service plan to maintain your yard throughout the growing season.
Seasonal: Lawns and other green spaces often require extra work at the beginning and the end of the growing season. Many companies can come once in the spring and once in the fall to clear away yard waste that accumulated in the preceding months and give your trees, shrubs and lawn a boost of nutrients.
Company size/capability

A company's size will determine how much work they can do and how many services they offer. Think about what services you want before choosing a company.
Smaller: Small, local companies will likely not offer as many services as larger companies, and you might have to wait longer for services to be performed if they only have a few employees. However, hiring these companies may give you more personalized service.
Larger: Bigger companies will probably be able to offer a wider variety of services than smaller companies. If you're looking for a single company to handle all of your lawn care needs, consider hiring a larger and/or national company.
Professionalism

Landscapers will have access to your property and may have access to certain parts of your home. Before hiring a company, learn how they select employees.
Employee screening: Companies should have a screening process in place to ensure their employees can legally work in the United States and do not have a criminal record that might endanger you or your family.
Employee training: If you are paying for fertilizing or other services that require the service provider to understand chemistry or agriculture, you should make sure all employees have adequate training. Ask about how much training employees receive and the qualifications of the trainer.
Clear communication: Many companies can send you information about the employee who will be working on your property. For safety, ask for the name and a physical description of the employee who will be at your home.
Price and payment

Companies have different pricing systems and payment options. The way you are charged will depending on the type of service you're looking for. Make sure you understand how a landscaping company prices its services and charges you for them.
Single payment: You will likely need to make a single payment for very large or very small jobs. Companies should be willing to provide you with a binding, written estimate for all major work.
Service agreement: If you're looking for continual maintenance of your lawn, you might save money by signing up for a service contract. Many companies offer deep discounts for new customers who sign up for regular maintenance. Make sure to ask if you're receiving an introductory rate and if there is a penalty for canceling your service.
Hourly rate: Some companies charge an hourly fee for basic services, like mowing your lawn or weeding a flower bed. Make sure you have a sense of how long the project will realistically take so that you're not overcharged. Also, ask if there is a minimum charge.
Education: Some companies' websites feature a variety of informational resources to help you maintain your landscaping once they have done the initial work. Companies that teach you how to do things on your own are more budget-friendly in the long run because you can complete projects yourself if you want.
Guarantee: Before purchasing any services or signing a contract, ask whether the company offers a satisfaction guarantee and/or how they handle unsatisfied customers. Many companies offer a satisfaction guarantee and won't charge you if they don't deliver the results promised.
What are different types of lawn care companies?
Local
The size of a local company will determine the number of services the company offers. Local companies may have a better understanding of the factors that impact green spaces in your region than national companies. They will be able to suggest products and plantings that are best suited for your area.
National and/or global
Companies that operate across the county or around the world will likely offer more services than small, local companies. These companies may use more scientific research in their approach, and their employees will likely have more formalized training than those at small companies.
Franchise
Many national and international companies sell franchises to local service providers. Franchise owners may offer the best of both national and local companies. Their employees will likely complete a training course, and they will understand the ecology of your region.
Lawn care
Local, national and franchises can all be lawn care companies. This type of company is more likely to focus on fertilization and weed and pest control. They may or may not offer mowing services and/or tree and shrub care.
Landscaper
Landscaping companies can be national companies, local operations or franchises. They provide hardscaping as well as other services that require more physical work as opposed to just product application. These companies may or may not provide fertilizing and weed/pest control services.
Who should hire a lawn care company?
Homeowners
Home owners who want to keep their lawn looking great may want to consider hiring a lawn care company or landscaper. Those who are physically unable to regularly work in their yard and/or those who have hectic work schedules may be interested in more comprehensive services.
Home sellers
Research shows a well-maintained yard adds to property value, so anyone consider putting their house on the market might wish to invest in lawn care.
Landlords
Individuals who own rental properties might want to hire a lawn care company to do basic maintenance. Including lawn service will make more potential tenants interested in the property and will increase the amount of rent the landlord can charge.
Business owners
Customers may find a business more reputable or successful if any green spaces around the business are properly manicured. Business owners may want to hire a lawn care company to handle regular maintenance and/or a landscaper to improve the appearance of their business.
Lawn care company expert reviews

TruGreen was founded in 1973 in Troy, Mich. Today, the company headquarters are located in Memphis, Tenn. The company applies science-based solutions to meet residential and commercial lawn care needs.
Read More

LawnAmerica was founded in 1999 to provide lawn services to residential areas in Oklahoma and has since expanded to North Carolina. They offer lawn services, tree and shrub care, bug and pest control and holiday lawn decoration.
Read More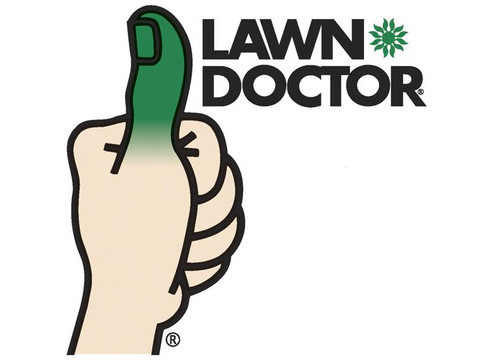 The Lawn Doctor began in the 1960s when new homeowners in New Jersey sought professional help to maintain beautiful lawns. The company now has approximately 500 franchises in 40 states, making them the largest lawn care franchise in the United States.
Local: Because all Lawn Doctor professionals are local franchise owners, they understand the local ecosystem. Local Lawn Doctors can identify lawn problems common in the areas they serve.
Satisfaction guarantee: Lawn Doctor guarantees customers satisfaction. If customers aren't satisfied, Lawn Doctor will reapply their product, and if the problem still persists, the company will refund the full cost of the service.
Mosquito control: Lawn Doctor professionals offer several types of outdoor pest control, including two types of mosquito control. The company applies a product to repel the bugs and prevent them from breeding near your home several times throughout the year. They can use the Mosquito Sentry® Repellent System, which releases a fog to deter the pests.
Online advice: Interested consumers can read the Advice section of Lawn Doctor's website to learn about different seasonal requirements, lawn care terminology and additional resources.
Special offers: Consumers considering this company should visit the Special Offers section of their website. They offer coupons and discounts for different services and for new customers.
Best for: Lawn Doctor provides local expertise supported by a national brand.

Green Lawn Fertilizing was founded in 2004 and is headquartered in West Chester, Pa. The company is a small, locally owned business and serves parts of New Jersey, Pennsylvania and Delaware.
Free estimate: Interested customers can fill out an online form to request a free analysis of their lawn and a no-obligation estimated cost of Green Lawn Fertilizing's recommended services.
Service options: Green Lawn Fertilizing offers a wide variety of services including regular maintenance lawn care and tree services. They also offer services to deter and kill outdoor pests like fleas, ticks, mosquitos and grubs.
Organic options: Anyone who doesn't want harsh chemicals used on their lawn, including those with children or pets, might prefer a more natural product. Green Lawn Fertilizing has a natural program that uses fertilizer that meets the "Exceptional Quality Standards" set by the Environmental Protection Agency (EPA).
Referral credit: Satisfied customers who recommend Green Lawn Fertilizing to someone who signs up for their services will receive a $50 credit to use on their own services.
Online customer area: Customers who have a regular lawn care plan can manage their account and pay their bills on Green Lawn Fertilizing's website. They can also see specialized maintenance tips and refer friends.
Best for: Green Lawn Fertilizing caters to those who want to keep their lawn green and bug free.

Massey Services Inc. was founded in 1930 and is now one of the nation's largest pest prevention companies. Headquartered in Orlando, Fla., the company serves Florida, Louisiana, Texas, Georgia, South Carolina and Oklahoma. Massey Services provides irrigation maintenance, pest prevention and control and landscaping services to residential and commercial customers.
Plant selection: The professionals at Massey Services can help homeowners determine which plants will thrive in their yard. Massey's Landscape Renovation service is designed to provide homeowners with the information that they need to select plants and turf for their property.
Water management: Massey Services provides water management audits to determine how well a customer's irrigation system is performing, ensuring that they aren't inadvertently wasting water with a faulty system or poor landscaping. They also offer irrigation system maintenance to keep the system performing properly.
Environmental benefits: Proper landscaping helps prevent erosion and keeps waterways clean. Massey Services ensures their landscaping offers customers maximum environmental benefits. They incorporate non-chemical approaches to improving landscaping, like lawn aeration, to reduce the needed for fertilizers and/or weed killers.
Pest prevention: Massey Services focuses on preventing pests from entering customers' yards and homes. They identify areas or items that might attract pests and recommend solutions to those problems.
Termite treatment: Massey Services encourages homeowners to treat their homes for termites regardless of whether or not they have a known termite problem. By treating before a problem emerges, homeowners can prevent future damage. After the initial treatment, Massey Services will re-treat the home if any termites appear at no cost to the homeowner. They will also pay for damages that have been caused to the home or its contents by termites after the first treatment.
Best for: Massey Services helps customers who want one company to handle pests, irrigation and landscaping.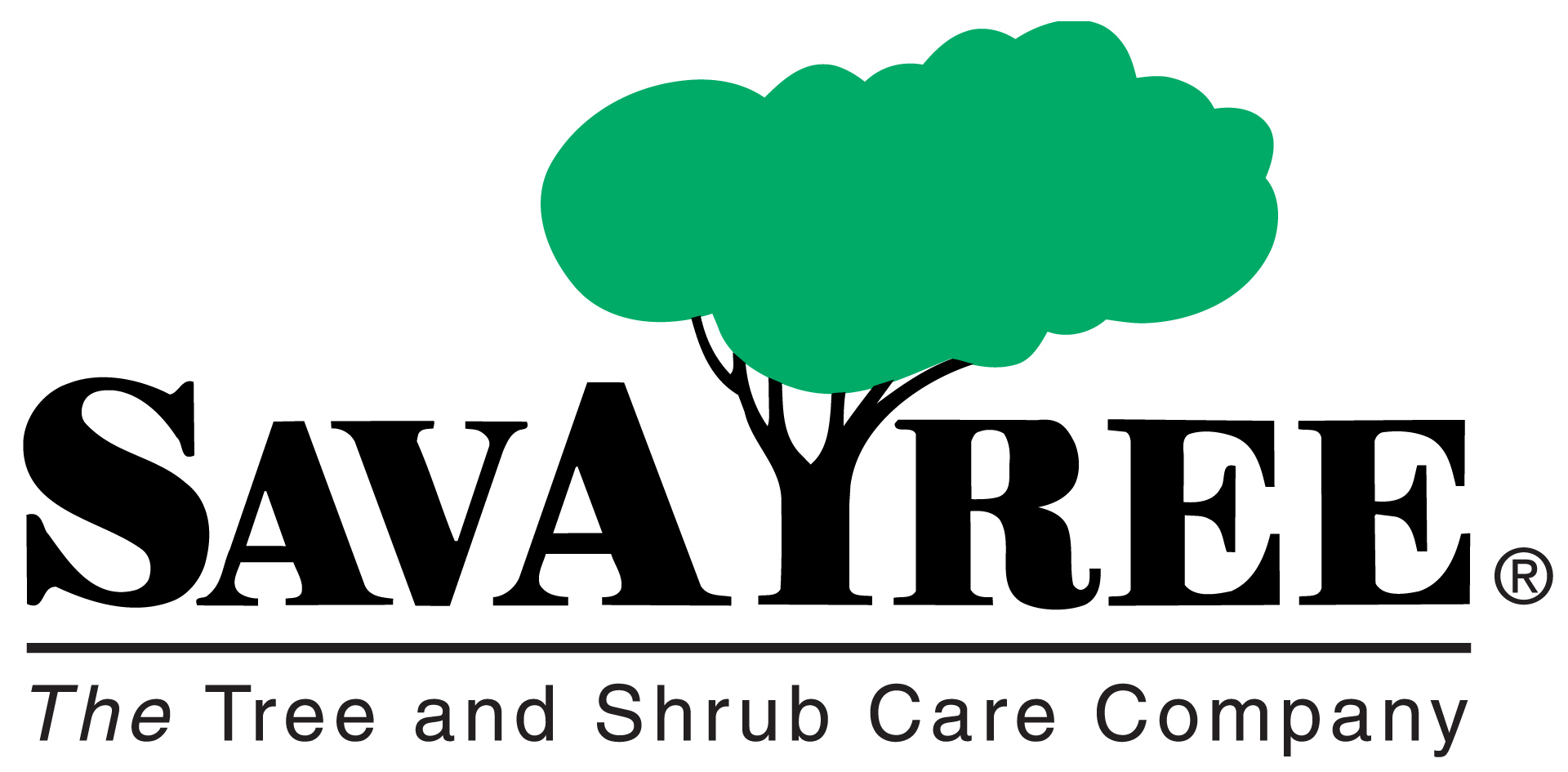 SavATree has been providing tree and lawn care since 1985 and is headquartered in Bedford Falls, N.Y. The company provides organic and hybrid treatments to keep lawns and trees green. They service areas in Connecticut, Illinois, Maryland, Massachusetts, Minnesota, New Jersey, New York, Pennsylvania, Virginia, Washington DC and Wisconsin.
Full service: SavATree offers a wide variety of services including tree, shrub and lawn care as well as irrigation system management and winterization.
Tree risk: Certified arborists assess the risk trees pose to nearby structures and/or power lines. These professionals are trained to understand how trees might fall, and they have special equipment to detect unseen tree decay that might affect the tree's stability.
Deer and tick control: Deer can introduce diseases into homeowners' lawns and destroy their landscaping. SavATree offer deer repellant services that use ultrasonic technology and odor treatments. Preventing deer from entering a lawn also reduces the presence of ticks, which may carry Lyme disease.
Organic materials: SavATree's organic program only uses ingredients that are Organic Material Review Institute (OMRI) listed®. OMRI, an international non-profit organization, determines whether a product can be used in the production of organic products. OMRI Listed® products are allowed for use in USDA certified organic products.
Urban water projects: The Urban Waters Federal Partnership (UWFP) is a federal initiative to increase urban communities' connections with waterways in their neighborhoods. SavATree partners with organizations in the Baltimore area to support this initiative.
Best for: SavATree caters to customers looking for a single company to address multiple lawn care services.

Weed Man was founded in 1970 in Canada and later began franchising. Weed Man USA started in 1996 and now has over 250 locations across the North America and the United Kingdom. The company offers several lawn care services and pest prevention options.
Preventative action: Weed Man service providers focus on building a healthy, thick grass lawn so that weeds cannot grow. Preventative measures include properly fertilizing and watering a lawn, which reduces the need for weed killer.
FAQs: The Weed Man website includes a helpful list of answers to frequently asked questions. Anyone caring for a lawn can visit the site to learn about typical problems and solutions.
Promotions and coupons: Interested consumers can request a free quote online. When they request the quote they can opt-in to receive information about special promotions and discounts.
Lawn and Leisure Magazine: The company produces a digital magazine that consumers can download for free. The magazine includes lawn care tips, outdoor trends and activity suggestions to help individuals enjoy their lawns.
Pest control and prevention: Weed Man provides services that help eliminate pests and prevent them from returning. Their service professionals can treat lawns for fleas, ticks, fire ants and white grubs.
Best for: Weed Man is best for residential and commercial customers who want to do some things on their own, but also want are professional lawn care, pest control and pest prevention.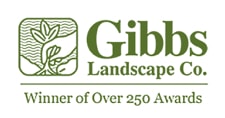 Gibbs Landscape was founded in 1966 in Atlanta and continues to operate in the Atlanta area. The company offers full service landscaping to residential and commercial clients. They also designed and maintain Gibbs Gardens, a residential estate garden that covers almost 300 acres, which visitors can pay to tour.
Award winning: Gibbs Landscape has won more than 275 awards from groups like Metro Atlanta Landscape and Turf Association, Associated Landscape Contractors of America Awards and the Southeastern Flower Show. They've also won 10 Consumers' Choice awards.
Hardscape installation: The company offers construction services and builds outdoor structures like decks, walkways with paving stones, arbors and more. They make sure the new structure enhances customers' existing landscaping or landscape plan.
Maintenance programs: Interested consumers can choose between two residential maintenance programs. The weekly service program includes everything needed to maintain landscaping. The seasonal program offers general landscape cleanup with some hand pruning, weed control and other necessary services.
Blog: Gibbs Landscape's website includes an informational blog that offers tips for caring for a lawn. Topics include how to help plants survive hot weather, creating pet friendly landscaping, monthly newsletters and more.
Galleries: Interested consumers can visit the company's website to see galleries of images of both residential and commercial landscaping designed and/or maintained by Gibbs Landscape. The photos allow consumers to see the quality of the company's work and get ideas for how to landscape around their home or business.
Best for: Gibbs Landscaping caters to people in the Atlanta area who want a full service lawn care company.
Disclaimer
Expert grades are based on a combination of criteria including installation and ongoing costs, ease of use, warranty and contract terms, coverage flexibility, customer service, and customer satisfaction.