Consumer Complaints and Reviews

I have always bought Hunter Fans because they used to be a good quality fan but the last 10 fans I have bought only lasted about a year. I don't know what is going on but I will never buy a Hunter Fan again until they start producing a better quality item. I say to whoever thinks about buying a Hunter Fan needs to think about a better product because Hunter Fans are junk now. I'm very disappointed with these fans.

Attempted to obtain a replacement remote from Hunter for my 10-year-old ceiling fan. Hunter's Initial Response: "Please get on a ladder and look at the top of your fan's motor housing about 6 inches from your ceiling and get the model number... If you can see it. Oh... And if you can't see it... Hire an electrician to disconnect your fan and lower it and read it to you. Then call us back with the model number." Hunter's Final Response: "We're sorry, but we no longer offer a remote for your fan, or any conversion kit to a more current remote unit. But, you can buy a new fan from us if you like. That's just the way we do business. We wouldn't make any money, if you could easily replace your remote for a 10-year-old fan."

I purchased my fan online and found it to be easy to install, runs quiet and smooth with no vibrations. I purchased the fan without a light kit and installed the light from my old fan (had to do some modifying to base switch to mount light) but worked well and looks good. Just want to say job well done.

Bought Hunter 52"Dempsey low profile back in 11/2016 for remodel project. Did not install until 4/2016. Found broken blade. Called Hunter customer support and they stated no problem. That it would be covered under warranty and a new set of blades would arrive by 05/13/2017. They lied. No blades and I called again. Stated it was on back order and I would have to wait 3 more weeks. Parts did not arrive so I called again on 06/16/2017. When I gave them the reference # they stated they would have to be ordered??? Because after 30 days of original warranty parts order it is automatically cancelled from their system!!! Stated they are now ordered and in stock. Will have by 06/23/2017. Still no blades.
I work in a service company and we would be out of business if we dealt with customers like that. I own a few Hunter fans in my home but this is the last. What good is a company if they don't support their product. This is not an old, discontinued model but a fairly new model! Hunter gives me no reason to ever buy their product again. If you enjoy frustration, buy Hunter. If you want a company that believes in and supports their product, DO NOT BUY HUNTER PRODUCTS. Two more points - 1. I never wrote a review like this so you can imagine my frustration. 2. This fan was purchased through Lowe's and I contacted their complaint department twice to see if they could help - no luck either. Hopefully people read this and can avoid troubles with a simple purchase such as a ceiling fan should be.

The last Hunter fan I purchased had the connectors for the lights switched and wouldn't work. It was brand new and when I took the part back to the store they checked other boxes and confirmed that the wires were not correct. Had to wait for a part from Hunter. The fan did not last long and I had purchased some additional Hunter fans for a rental property that were never installed Augusta Model # 21636. Two brand new in box fans, did not have adequate screws for one fan, so had to get into the bags from the second. The manual did not show properly that you had to put the fan part in and that it fits tightly into the ceiling bracket that if you don't tuck all the connections into the electric box won't even fit.
I have spent 4 hours putting the fan up, taking it down, re-wiring, reinstalling and although before the lights worked, not by attaching the fan thingamabob (it's not even listed in the manual) nothing works not lights or fan. I am ready to throw 2 boxes of fan parts in the garbage. I would not recommend this company's fans for any reason. I called customer service and the young woman was very professional, but she suggested that I move the fan to a different room and then maybe it would work for me. DON'T BOTHER BUYING THEIR PRODUCTS! You will be wasting time and money.
How do I know I can trust these reviews about Hunter Fans?
854,137 reviews on ConsumerAffairs are verified.
We require contact information to ensure our reviewers are real.
We use intelligent software that helps us maintain the integrity of reviews.
Our moderators read all reviews to verify quality and helpfulness.
For more information about reviews on ConsumerAffairs.com please visit our FAQ.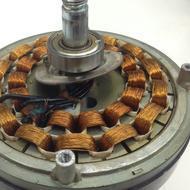 I purchased a Hunter Model 52018 ceiling fan/light. It subsequently started making noises when the fan was operating. Soon thereafter, it would only operate in a single direction and subsequently failed to operate at all. When I described the symptoms to a Customer Service Supervisor Heidi, she informed me that she suspected the problem was the capacitor in the electrical circuit. I assured her that was not the issue and that the leads to the fan coil were corroded. I was then told by Heidi to take and send pictures of the issue I described for her. After sending the requested pictures, I received a reply that my request for warranty was denied. I was told the reason for the denial of warranty was that the fan motor casing was opened. Nowhere in the warranty document is there a mention of warranty being voided by opening the fan motor casing.
A subsequent call to Customer Service Center for clarification of warranty denial led to a conversation with "Supervisor" Jay who informed me that there was, in fact, no "Supervisor" Heidi and that there was nobody above him with whom I could speak. So, I either spoke to someone who misrepresented that she was a Supervisor the day before, or that "Supervisor" Jay was lying. The only remedy to this situation that was offered was an enticement to purchase more Hunter products via a 35% discount.
The fan was not damaged due to improper installation (the fan worked fine for over a year), misuse, abuse, improper care, failure to follow Hunter instructions (I was, in fact, instructed to take pictures of the defective motor coil). Accidental damage caused by the fan owner or related parties, modifications to the fan (only disassembly). Improper or incorrectly performed maintenance or repair, improper voltage supply or power surge, use of improper parts or accessories, failure to provide maintenance to the fan, or acts of God (e.g. flood). In fact, there was no DAMAGE at all, only disassembly of the fan and, as the picture shows, corrosion of the motor coil which is certainly not caused by any of the above.
So, Hunter sells defective products, denies warranty for something that is NOT in their stated reasons for denying warranty (and in fact, tells you to send documentation of the problem then denies warranty for sending the documentation!), employs customer service representatives that misrepresent themselves, and attempts to solve the issue by getting you to purchase more of their products. Very unhappy with the product, company and especially customer service!

Try returning something to this fine company and you will quickly find that you would get farther trying to repeal and replace healthcare. AWFUL. A very simple return (botched 3 months ago) "didn't go through", not a very big deal but wasn't notified, stayed on the phone on hold for 45 min as my account was recreated. No explanation on what's going on, just trying to reinvent the wheel over there. Best of luck Hunter managing your high dollar contracts with Home Depot and Lowe's. Your lousy company lost my respect and future business.

Customers spend more money buying Hunter when the product is not the best as they advertise. I spent over $600.00 in four ceiling fans for my Florida Room 4 years ago, and now they have discontinued the part that graduates the speed so I have one of the ceiling fans working at just one speed. I called Hunter spoke to Lisa, and Kevin he said Jossie would call me back and still waiting. Kevin said to go to Home Depot and buy four more ceiling fans and they would give me a 35% discount. It sounds great from their part for me to make another $680.00 investment on ceiling fans for them to discontinue parts when and as they wish. I bought Hunter thinking it was the best but I should've bought Hampton Bay (half price). Well I guess they do this because they really aren't interested in being considered as having the best product. Next time will be Hampton Bay, I should've listened to the sales rep. at Home Depot.

Hunter Fan 52 " with Light Kit - Installation of ceiling primary bracket when installed did not allow the cover screws to align. The slots for mounting screws were not wide enough and required bending the bracket to align the screws. This adjustments also interferes with the cover screw alignment. The threaded stem for the globe retainer nut is too short and requires additional adjustments. I ordered this model to replace the same model number that had fan switch problems except for the fastest speed. Nothing interchanged. I dropped the globe and cracked trying to install it and they want $30. Plus shipping on a fan that only cost $98. Definitely not happy with this poorly-designed product. Did I mention the light assy did not work and they only send a harness for warranty. Definitely unhappy with this product.

On Dec. 10th, 2016, we purchased and had professionally installed 2 Hunter ceiling fans, Item # 53048. After less than a month, the light stopped working in one of them. The installer replaced the light kit switch and it worked for another few weeks. Now he says we need a new light kit. We replaced the wall switch to insure that was not the problem. I notified Lowe's and they tried to order a new light kit, but Hunter would not allow them to do so. They said I had to. I called them and finally spoke to Samya (Suh-mi-yah). She was so rude. She said they would not send a light kit or anything unless she could troubleshoot with us on the phone. She is now sending us a new wiring harness based on 2 questions. 1. Are we using the correct bulbs? Yes. 2. When we pull the pull string does it click? Yes. I am disabled and have no idea if the wiring harness will work or not.
Lowe's is being great about this and is having someone install it again for us. Hunter fans used to be the BEST in quality. I don't see that. Their customer service leaves you feeling taken advantage of and angry that you were treated so rudely. I will never buy another one. We've only had this for 2 1/2 months and all this trouble. Not worth it. Our other ceiling fans that these replaced worked for 23 years! That is not a typo... 23 years. These haven't worked 2 months. Frustrated and still sitting in the dark. Errr!

I bought a new light fixture for my Hunter ceiling fan. I guess I accidentally ordered 2. I tried to return one and got the weirdest response ever to a inquiry, "We can't accept it back." What? The return instructions online were, "just mail it back but call us to let us know it's coming." But when I called, I got, "We can't accept it." The second one wasn't even opened! What the heck! Never doing business with them again.

Put up 2 52 in. ceiling fans and within 2 years both fans lost significant speed, esp. in the fast mode. Thought Hunter was the gold standard, and if it was, it is certainly NOT the case anymore. Put less expensive Harbor Breeze fans in garage and spare bedroom over 5 yrs ago and they are running great. Will never buy another Hunter ceiling fan again. Read similar problems with Hunter fans on many other forums. Buyer beware!!!

I purchased 4 ceiling fans from hunterfan.com that match the look that I needed. They were initially unavailable but their website showed they would be available in late September of 2016. Ordered the fans as soon as they became available. Once I received them I began the process of installing them, 3 of the 4 installed without issue. The 4th one however, I was unable to mount all of the fan blades due to a defect in the manufacturing of the parts. 3 of the 5 blades would not align properly to be attached. I contacted Hunter for replacement and was told they were on backorder and I would not receive one until January of 2017... It was currently mid-October. I waited until January and the replacement finally arrived.
I once again removed the old fan and began the installation of the new one... And once again the same defect as the previous fan, only I was able to get 3 of the five blades mounted this time. I contacted Hunter Fans again and was once again told that it would be the end of February before they could send another one. Currently 4 1/2 months... They have my money. I still have no working product. So far they have offered to send me a different fan... But then I would have 3 matching fans and 1 that doesn't which is my current situation anyway. A full refund but I have to pay return shipping for 5 fans... costing me at least $80-100.00. Or wait another 2 months to get another fan that may or may not also be defective.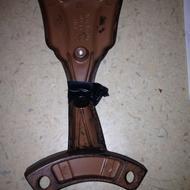 Hunter Palatine 52 fan - non support. I bought a new fan and was having the fan installed by an electrician when the installation could not be completed due to a mis-manufactured fan blade bracket. The screw holes were not tapped to accept the screws. My wife contacted Hunter support and sent a copy of the purchase receipt and a picture of the defective part. They said that we painted the part and that voided the warranty. We did not paint the part, it came straight out of the box that way. I would suggest that everyone avoid this manufacturer since they will fabricate any excuse to not stand behind what they sell. In my opinion that is worse than a low quality manufacturer.

Have a fan model #52109 that stopped working after a year. Started throwing sparks out of the motor housing. Hunter claims to have a lifetime warranty unless the fan was a gift and you have no receipt. Then it's "oh sorry, go buy a new one." I have 5 Hunter fans in my house but I will never buy another one. What good is a warranty when the company won't honor it?

I purchased replacement fan blades for $25 and a replacement glass piece for $30 on their website based on what they told me would match my ceiling fan. The glass piece fit, but the blades didn't. I called to get the return information. After much back and forth they decided that it was my fault that I got the wrong blades and and they refused to pay for return shipping, which would cost $20. I would not recommend this company to anyone. Their return policy for internet purchases is terrible and their customer service people were unprofessional and rude.

We purchased a Hunter model 59232 from Costco and my husband, a licensed contractor, installed it. It wouldn't work, he couldn't figure out why... so called the support number. He was on hold for just a few seconds. The woman who responded stayed on the phone with him until the problem was solved. Very good experience.

In the course of three phone conversations we went from "no problem, get me the model number and we'll send one right out" to "prove it, none of your business, you don't have to like the terms of our warranty," and my personal favorite: "There is no supervisor higher than I." Absolutely demanded that I reinstall a known faulty and potentially dangerous (literally watched the smoke billow out of the housing) unit so they could do some troubleshooting... this after I was told two days before that I had a bad motor.
Presently waiting for a call back from the CEO... found his number on the internet after Heidi at customer service refused to give me even that. I know what customer service looks like, sounds like, and feels like. Hunter failed to meet any standard of acceptable customer service. If it is their direction to make it difficult and unpleasant to meet the terms of their written promise to their consumers they certainly have done so. NEVER AGAIN.

About 2 years ago I installed four (4) Hunter ceiling fans, each with the Hunter wall switches. Unfortunately the little plastic buttons, which snap on, easily break. On one of the wall stitches, the slider broke off inside the switch itself.

Purchased 4 Hunter Fans, 3 with remote and one with pull chain for fan and light. Had electrician install all fans, before I moved into a new home. One fan installed in the main living area of the house was noisy from day one. The others were not. I've have called customer service and the company has told me that the problem is in synchronizing the remote with the fan and lights... and after several attempts over the phone, customer service would send a new remote control assembly to be installed inside the noisy fan. It is a very high 12 foot ceiling - the electrician who was paid for all installations, hot wired the fan to the ceiling so at least I would have a fan and light til the part is received. Unfortunately it only runs at high speed and is still noisy. I received the new control and am waiting to find someone to install the part and re install the fan so I can use the remote.
As said in other reviews customer service is not helpful and keep assuring me that once the new part is installed all of the problems with the noise will be eliminated. I paid quite a bit of money for the three remote control fans, plus the installation. I will re-post if and when I am able to get the new part installed and fan working quietly.

I am rating Hunter ZERO STARS. I just finished installing a replacement light kit that was sent to me from Hunter to replace the light kit from a BRAND SPANKING NEW Hunter ceiling fan purchased at the big orange store, Home Depot and guess what, I'm still standing in the dark and once again the fan works. When I first spoke to their representative one of the questions he asked was did I screw the light bulbs in. Yep, you're right in thinking that. No it didn't go over real well with me. And now after reading all the reviews on Hunter I feel like an idiot. And let's not forget the reason I purchased the fan in the first place. Purchased to replace a HUNTER CEILING FAN that was a year and a half old because the starter capacitor went on the fan. NEVER NEVER NEVER AGAIN.

I bought a ceiling fan from Home Depot, had to have it even though it was a bit pricey. The name Hunter meant I was getting the best quality since I was willing to pay a li'l more for the fan. Well after 2 years the fan motor died. I know to some that seems like a long time, however, I have fans that cost a lot less and not by a company that is supposed to stand for quality that are over 16 years old. I called the company and all I was offered was a website where I could purchase a new motor. Why would I buy a new motor from a company that has this kind of business? Please save your money and don't waste your time calling customer service, only to become frustrated. Also, warn all of your friends.

After spending countless hrs on their phone, simply requesting a replacement remote, I was told they HAD TO HAVE the original receipt. Yesterday morn, I sent them my FedEx statement showing I had bought the fan at Lowe's for $393.25. It was a heater fan 52". They said they would send me one the first week we had the fan (bought on 7/22/16) but we never got it so we limped along until I finally called back. The fan was 6 weeks old, so how would they treat a customer with a much older fan? Makes you wonder huh? I'll never buy another HUNTER FAN in my lifetime! If you do, just be aware they have no warranty.

They received one star for answering the phone. I told them the problem with the fan I know the motor is bad and I also know it's suppose to have a lifetime warranty on the motor. I just recently retired after 38 years working as an electrician. I have 2 identical fans with a light kit. In the light kit is a switch, 2 capacitors and a switch to reverse the motor. I swapped those out, still did not work. The only thing left was the motor and yes there was power to it, checked that first. Now trying to explain this to someone that has a check list they go against is impossible. These people have no experience whatsoever troubleshooting other than what they read from their pamphlet. You can't skip any steps because then they're just lost. I personally will never buy another Hunter fan lifetime warranty that's a bunch a bull, if you can get thru the supervisor was the least trained of any one I spoke to. But they do not want to have you return the fan that's for sure.

Bought Model 53176, paid an electrician to install it. Five days later there was a loud pop and the light stopped working. After 3 calls and 2 emails to Hunter they sent a new wire harness. I did tell them I didn't know if I could change this wiring myself. I was told by customer service it was not Hunter's responsibility to get it wired. I called the electrician to put in the new wire harness for me, the plugs did not match so he had to cut the plugs off and wire it together. This has been very costly and very trying, but I have learned through it all not to do business with Hunter again.

Do you know how many Hunter Fans have been sold with a Bowl Light Kit/Center Chain Pull Design for both fan speed and light? For example, fan models 51065, 52109, 52110, 20479. Millions. Well the distributor for the Switch Housing Assembly (part number K0375-01 on new fan models; basically the brains and controls of the entire fan) has discontinued this part. Without this part you have no lights and no way to control the fan.
You would think that a 100+ year fan company dedicated to quality and customer service would not let this happen or they would have another distributor on the line to fill the void or they would find another creative solution for such an important part other than the way the Company has chosen to handle this problem. Yes a creative work around or a better solution than current is what I expect from a Fortune company like Hunter. Well that is not the case and to boot, their customer service representatives are poorly trained on this matter; if you try calling you will experience long wait times and may have to complete numerous telephone calls to customer service simply to obtain an entire understanding of the matter: NOTHING CAN BE DONE if your fan has a bad Switch Housing Assembly. I fortunately had two.
Not only are the customer service reps poorly trained but they give disingenuous remarks and worthless solutions to the problem. For example, "perhaps you can go online and find old new inventory in the box from the many online fan part suppliers." Or, "try contacting Amazon.com, the largest online merchandise vendor in the world; they should be able to help out." There is no more stock out there and there is no work around for the millions of fans affected. Way to go Hunter!
For future purchases, I will stick with a competitor fan company. The price is always cheaper with them and I stand a better chance of good service from a younger company. So what did I do with two fans rendered useless? I purchase at market rates two new fans (with already obsolete Switch Housing Assemblies), took the parts out that I needed and stored the boxes in my garage with the remainder of fan parts. Someday, we will use two brand new fans without light kits. Hopefully at least one fan speed will work when we connect the fans to power. Good luck to me the consumer. Hope everything works out!

Purchased Model # 59244, 44" low profile with remote. Description stated that it was reversible. For me that means walking to the shed, getting a step ladder, unscrewing the glass globe and flipping the switch, then reversing the first four steps. "Very convenient". I mean with remote control, how hard would it be to add this feature. I can buy a $39 fan with remote reverse. Even on the $19 fan it replaced the direction switch was on the OUTSIDE of the housing. Hunter used to make quality products, but no more, last one for me.

I purchased the Hunter Highbury fan model 52005 on Oct 24, 2015. Initially (winter) only the light was used. In May 2016 we started to use the fan. It ran nicely for several weeks during nights. Then one night while using the light (but not the fan) the light went out spontaneously. Disconnected power and waited a while. Light came on as commanded by remote, but it stayed on only for 6 minutes. Tried again, but the same thing happened. Soon after that the fan stopped running after running for about 2 hours. Now (since June 2016) neither the light or the fan works at all. The remote appears to be fine as the light on it lights. Hunter wants me to test the limiter on the fan before honoring any warranty. This involves disconnecting some of the wiring in the canopy. For that I get a professional.
This company has become crap. I too have heard that Hampton Bay is basically the same company, and also that Casablanca is part of the same conglomerate. I think the problem is that the digital and transistor circuits in these newer fans cannot take even moderate heat and cannot tolerate power surges that are common in house wiring due to weather and other power outages. Such circuits have no place in an appliance that should last decades. Instead they think it is ok if a circuit fails in a year. This is nonsense. This company is guilty of bad design, bad oversight, and bad management. If you buy from Hunter/Hampton Bay/Home Depot/Lowe's, this is what you are buying. My fan never even worked for a month of operation. Fortunately HD has agreed to give me a store credit for the fan when I take it down. But their store is still full of Hunter Fans. Same with Lowe's.

After purchasing a Hunter fan that was defective, I have been trying for over a year to get any kind of customer support to NO AVAIL. After over a year of phone calls and e-mails, I simply give up! Tonight I took down that Hunter fan and threw it in their garbage. I purchased another brand and it works perfectly! MUCH easier to install as well. I have absolutely NO use for this company or their product. BUYER BEWARE. You are buying JUNK!

Purchased several Hunter Fans and when the one fan's remote failed, contacted Customer Service to purchase another remote and since it is generic, it does not work. And, to make it worse, you have to completely de-install the fan to sync the fan with the remote. Too much work. And, they charge you a re-stocking fee for the remote that does not work. Do not purchase a Hunter Fan.
Hunter Fans Company Profile
Company Name:

Hunter Fans

Website:

http://www.hunterfan.com/