Find the Best Hot Tubs in Las Vegas, NV

26-53 jets
Optional wi-fi capabilities

31-99 jets
Computerized control panel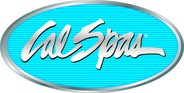 17-28 jets
Optional wi-fi module
Top 11 Hot Tub Stores in Denver

AG Spas
Read Author Review

Retails a large selection of refurbished hot tubs from top manufacturers, including Master Spa, Marquis and Jacuzzi. Provides hot tub delivery, service and moving.

Chat with a ConsumerAffairs decision guide

Live agent
Desert Springs
Read Author Review

Designs and builds custom backyard features and installs hot tubs for homes, hotels and resorts. No-fault price guarantee. Financing is available.

Chat with a ConsumerAffairs decision guide

Live agent
Edgewater Custom Pool
Read Author Review

Specializes in custom swimming pools, hot tubs, waterfalls, fire pits, decking and backyard features. Financing is available.

Chat with a ConsumerAffairs decision guide

Live agent
Hot Tub Liquidators
Read Author Review

Sells premium new and used hot tubs. Inventory includes a large selection Coast Spas, Tropic Seas, Dream Maker and other popular brands. Police, fire and military discounts.

Chat with a ConsumerAffairs decision guide

Live agent
Laguna Pool & Spa
Read Author Review

Builds custom spa-scapes for partially in-ground and above ground hot tubs. Specializes in hot tubs and portable spas from Bullfrog. Five-year parts and labor warranty on spas.

Chat with a ConsumerAffairs decision guide

Live agent
LV Hot Tubs
Read Author Review

Specializes in custom-designed hot tubs. Offers semi-inground spas in addition to above-ground and swim spas. Sells new and used models.

Chat with a ConsumerAffairs decision guide

Live agent
Nevada Swim Spas
Read Author Review

Offers a full line of therapy, exercise and swim spas. Showroom in North Las Vegas.

Chat with a ConsumerAffairs decision guide

Live agent
Proficient Patios
Read Author Review

Specializes in custom installation for backyard features, including hot tubs. Offers Sundance, Caldera, Turbo, Catalina, Covana, Marquis and Sedona spas. Voted best of Las Vegas patio builders in 2008 and 2015.

Chat with a ConsumerAffairs decision guide

Live agent
Renaissance Pools & Spas
Read Author Review

Retails Bullfrog and Clearwater spas with customizable options for jets, lighting, water features, audio systems and more. Over 100 hot tubs to choose from at their Henderson and North Las Vegas showrooms.

Chat with a ConsumerAffairs decision guide

Live agent
Spas by Renee
Read Author Review

Offers new and used Hot Springs hot tubs, Finnleo saunas and swim spas. Fantasy Spas from Hot Springs start at $3,495. Parts and service available.

Chat with a ConsumerAffairs decision guide

Live agent
Sunset Spas
Read Author Review

Offers factory direct pricing on popular brands such as American Whirlpool, Vita Spa and Dynasty Spas. Sells swim spas from leading manufacturers. Financing for qualified customers.

Chat with a ConsumerAffairs decision guide

Live agent

What to consider before buying a hot tub in Las Vegas
Before you buy a hot tub or spa, consider your budget, what features are most important to you and how it is delivered and installed. In Las Vegas, you should look for a hot tub made with UV-resistant materials to prevent sun damage and fading. The company should also have a proven track record for customer service and offer long-term warranty plans.
Having a hot tub installed in your backyard is an easier process than you might imagine, especially since no new plumbing is required. Most above-ground spas are filled with water using your garden hose. However, there are some factors to consider before you buy, as they may add to your overall cost:
Location: Do you have an accessible entryway for delivery of the spa?
When your hot tub is delivered, the crew will most likely place the unit on its side and roll it into your backyard on a cart. To do so, they need an entryway that's at least as wide as your hot tub is tall. Smaller backyards in newer areas of Las Vegas, such as Providence and Mountain's Edge, may not have broad enough access points. In that case, you may need to temporarily take down fences, gates and landscaping, or work with a Las Vegas hot tub dealer who can arrange for a crane delivery.
Foundation: Do you have a solid, level place to set the spa?
Hot tubs are commonly installed on a concrete slab base or reinforced deck that can support 125 pounds per square foot. Some spa models can be installed on alternative surfaces, such as stone pavers, wood and gravel or modular pads made of heavy-duty plastic. Talk to your dealer about the proper foundation for your desired model and installation location.
Electrical: Do you have enough electricity to power the spa?
Hot tubs require either 110 or 220 volts of electricity. Some entry-level "plug-and-play" spas connect to a regular 110V outdoor outlet, but most Las Vegas residents prefer 220V systems. These spas heat up twice as fast and maintain the temperature better on cooler nights. Plus, there's plenty of power left for entertainment features such as lights and speakers. If you don't have an existing 220V power outlet, an electrician needs to run the proper wires from your main electrical panel to your hot tub. In Las Vegas, professional wiring of a 220V hot tub costs around $500-$700 depending on the distance and ease of access to your main breaker.
Clark County hot tub laws
In Clark County, permits and inspections are required for home improvement projects that alter a home electrical, gas and plumbing systems. Before you get a spa in Las Vegas, you need to fill out a Clark County spa permit application. For more information, visit the Clark County Department of Building & Fire Prevention.
While a minor inconvenience, obtaining a hot tub permit protects your family's safety and the value of your home. A hot tub can weigh over 4,000 pounds after filled with water and people. An approved permit helps ensure you have the proper foundation and safe electrical wiring to prevent injuries, fires, flood damage and other hazards.
Las Vegas hot tub and spa FAQ
When do swim spas go on sale?

Swim spas can go on sale at any time of the year with national brand campaigns and blowouts. However, come late fall and winter, dealers are generally looking to clear out inventory to make room for next year's models. That means the best discounts on swim spas may come just in time for the holidays and chilly Vegas nights.

Can you buy used spas in Las Vegas?

Yes, several stores and liquidators sell refurbished, pre-owned spas and hot tubs in the Las Vegas area. This is a smart way to get all the features you desire at up to half the price of a new tub. When purchasing a used hot tub, make sure the dealer's refurbishing process includes repairs, decontamination and a written warranty or guarantee.

How much does a Jacuzzi cost?

Jacuzzi is the brand name for one of the first and foremost manufacturers of home spas. Jacuzzi prices range from about $4,000 for entry-level spas to over $16,000 for superior spas with luxury options.

Where do you buy spa filters in Las Vegas?

Spa filters can be purchased at hot tub dealer showrooms or pool and spa supply stores throughout the Las Vegas Valley. Big-box stores like Walmart and Home Depot also carry replacement filters for some brands.

Can you finance a hot tub?

Yes. Many hot tub buyers in Las Vegas choose to finance. Dealers in the area generally offer low-interest rates — even zero percent interest rates periodically throughout the year. By financing your new hot tub, you can spread the total cost of your investment into more manageable monthly payments.
Thank you, you have successfully subscribed to our newsletter!
Las Vegas hot tub store information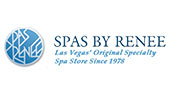 Spas by Renee specializes in blending your hot tub into your home environment with custom design. Accessories and covers are available, along with parts and service. Spas by Renee has installed custom spas for premiere Las Vegas clients including Bellagio, Caesar's Palace, the Luxor and other hotels.
Address: 6280 S. Pecos Road, #600, Las Vegas, NV 89120
Phone: (702) 458-8862
Hours: Mon - Fri: 9am - 5:30pm
Website: spasbyreneelv.com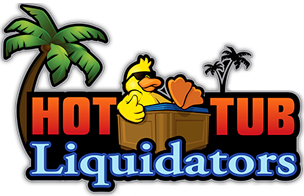 Hot Tub Liquidators showroom in Henderson houses a large selection of new and pre-owned hot tubs, along with swim spas and accessories. Every model from Coast Spas comes with the patented vanishing edge, no filter grate and the largest skimmer in the industry. Schedule a personal wet test and preview features such as LED lighting, Bluetooth sound system and large pumps. The company provides hot tub and warranty service in addition to sales, delivery and installation. It can also help you sell your old hot tub.
Address: 129 N. Gibson Road, Henderson, NV 89014
Phone: (702) 450-7727
Hours: Mon - Fri: 10am - 6pm; Sat: 9am - 4pm
Website: hottubliquidators.com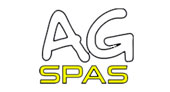 AG Spas sells refurbished hot tubs and spas up to half of their original price. The company relocates a used spa from the seller to the buyer's location, or move your spa from your old residence to your new house. It also offers a repair service and order factory direct spare parts from leading hot tub manufacturers, including Jacuzzi, Master Spas, Marquis, Elite, Vita, LA Spas, Coleman and more.
Address: 4275 Boulder Highway, Las Vegas, NV 89121
Phone: (702) 263-7961
Hours: Mon - Sun: 10am - 4pm
Website: agspas.com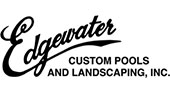 Edgewater Custom Pools designs backyard swimming pools, hot tub installations, fire pits, decking and water features for residential and commercial clients. Licensed contractors perform all installations and builds. The company also offers weekly maintenance service.
Address: 8724 Spanish Ridge Ave., Suite #100-A, Las Vegas, NV 89113
Phone: (702) 254-6380
Hours: By appointment
Website: edgewatercustompools.com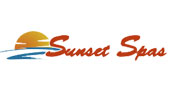 Sunset Spas sells American Whirlpool, Vita Spa and Dynasty Spas at factory-direct prices. Choose from over 300 spas in stock, with choice of colors and cabinet finish options. Shop for options such as Bluetooth sound systems, wi-fi connectivity, LED lighting, waterfall features and various jet and seating arrangements. Sunset Spas can also refer you to Las Vegas professionals to help build your custom hot tub set up.
Address: 9350 W. Tropicana Ave., Las Vegas, NV 89147
Phone: (702) 251-9494
Hours: Mon - Sat: 10am - 6pm; Sun: 11am - 4pm
Website: sunsetspas.us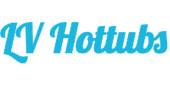 LV Hot Tubs provides wholesale pricing for hot tubs and spas. Select from semi-inground and above ground models of spas. Swim spas and combined swim spa-hot tubs are also available. LV Hot Tubs' emphasis is on personalized service.
Address: 129 N. Gibson RD., Henderson, NV 89014
Phone: (702) 515-SPAS
Hours: By appointment
Website: lvhottubs.com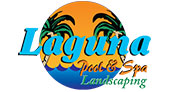 Laguna Pool & Spa specializes in custom landscaping for hot tubs and pools, with accompanying design ideas for your outdoor living environment. Clients can see a 3D plan of design and landscape. Financing is available.
Address: 7780 Duneville St., Las Vegas, NV 89139
Phone: (702) 656-3608
Hours: Mon - Fri: 8:30am - 4:30pm; Sat: By appointment
Website: lagunapoolandspa.com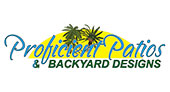 Proficient Patios offers custom design and installation of hot tubs, patios, fire and water features, and more. Visit their 25,000 sq. ft. showroom for help selecting features for your spa. The company is a water-smart contractor, recognized by the Southern Nevada Water Authority.
Address: 3310 S Valley View Blvd., Las Vegas, NV 89102
Phone: (702) 254-6179
Hours: Mon - Fri: 9am - 5pm; Sat: 9am - 4pm
Website: proficientpatios.com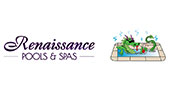 Renaissance Pools & Spas designs and builds backyard pools and installs hot tubs with custom surroundings. All Clearwater Signature Package hot tubs receive a 20-year structural warranty. Renaissance has two Las Vegas area showrooms. Financing is available.
Address: 1245 N Boulder Hwy, Henderson, NV 89011
Phone: (702) 566-5536
Hours: Mon - Sun: 10am - 5pm
Website: renaissancepools.com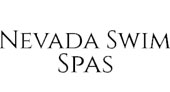 Nevada Swim Spas is an authorized dealer of Passion Spas, Clearwater Spas and American Hot Tubs. The company has been in business for over 30 years with a long track record of happy customers. Request an estimate through their website.
Address: 3853 East Craig Road, Ste. 1, North Las Vegas, NV 89030
Phone: (702) 289-5309
Hours: Mon - Sat: 9am - 5pm
Website: nevadaswimspas.com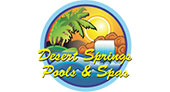 Desert Springs specializes in custom pool and hardscape design for backyards, including hot tubs, fire pits, patios and water features. Above-ground and in-ground spa installations available. Desert Springs contractors estimate all costs upfront and provide a no-fault price guarantee to back up the quote.
Address: 8130 South Valley View Blvd., Las Vegas, NV 89139
Phone: (702) 452-5900
Hours: Mon - Sat: 9am - 5pm; Sun: 10am - 4pm
Website: desertspringspools.com
With 300 days of sunshine per year, Las Vegas is an idyllic location for a backyard spa. There are many reasons to buy a hot tub, from stress and pain relief to increasing the value of your property. Las Vegas is also known for never turning down a party — one of the top reasons to purchase a hot tub is for entertainment and family time.
You're signed up
We'll start sending you the news you need delivered straight to you. We value your privacy. Unsubscribe easily.