Find the Best Hot Tubs in Kansas City
Top 11 Hot Tub Stores in Kansas City

Above & Beyond
Read Author Review

Offers a variety of spas, hot tubs and swim spas, including Master Spas, the Michael Phelps line and Nordic hot tubs. Prices start as low as $3,000.

Chat with a ConsumerAffairs decision guide

Live agent
Aqua Blue Designs
Read Author Review

Retails and installs inground endless pools, above ground spas and modern splash parks for kids. They are the designated Kansas City distributor of Royal Spas, starting at $3,399.

Chat with a ConsumerAffairs decision guide

Live agent
Family Leisure Kansas City
Read Author Review

Offers a variety of spas, from outdoor traditional leisure models to indoor walk-in tubs from major brands like Artesian, Finnleo, Saunatec and Tropic Seas. Hot tubs start around $3,999.

Chat with a ConsumerAffairs decision guide

Live agent
Hot Spot
Read Author Review

Offers new and used spas, plus swim spas and covers at discount prices. Custom designs available. Prices for Marquis Spas start around $4,000.

Chat with a ConsumerAffairs decision guide

Live agent
Hot Springs of Kansas City
Read Author Review

Offers both Hot Spring Spas and Freeflow Spas. Prices start at $2,699 for basic Freeflow models and up to $11,000 for large Hot Spring models.

Chat with a ConsumerAffairs decision guide

Live agent
KC Hot Tub Warehouse
Read Author Review

Offers hot tubs and spas directly from the factory, including Strong Spa, Vita Spa and xStream swim spas. Prices start around $2,500 for portable models.

Chat with a ConsumerAffairs decision guide

Live agent
Peppers Pool and Spa
Read Author Review

Offers a variety of major brands, including American Whirlpool and Vita Spas, along with a selection of swim spas.

Chat with a ConsumerAffairs decision guide

Live agent
Recreation Warehouse
Read Author Review

Offers multiple brands of hot tubs, including Jacuzzi and Bahama Spas, starting at around $3,999 and going as high as $16,000.

Chat with a ConsumerAffairs decision guide

Live agent
Swim Fun
Read Author Review

Offers an array of Bullfrog spas starting at $2,995. In addition to Bullfrog's main products, they also offer add-ons such as Bullfrog's JetPak therapy system.

Chat with a ConsumerAffairs decision guide

Live agent
Swim Things
Read Author Review

Specializes in pool construction. Bullfrog Spas — which range in price from $2,000 to $18,000 — are also available.

Chat with a ConsumerAffairs decision guide

Live agent
The Water Hole
Read Author Review

Retails Artesian Spas, Garden Spas and Doughboy Pools. Artesian models vary based on the line, but hot tubs are usually available for under $4,200.

Chat with a ConsumerAffairs decision guide

Live agent

What to consider before you buy a hot tub in Kansas City
When deciding which hot tub is right for you, you should first take stock of your reasons behind the purchase. If you frequently entertain, you might consider a larger hot tub with features like cup holders and lights. If you have specific ailments such as Rheumatoid Arthritis or Fibromyalgia, a smaller tub with adjustable jets might better fit your needs. After you narrow down the features you prefer, start searching for a company that offers excellent warranty protection and maintenance options.
You need a concrete slab or reinforced deck as a foundation for your portable tub. If you do not have one already in place, as well as an adequate electrical outlet, you must hire a contractor. A hot tub company typically offers a free site assessment that gives you a better understanding of what to expect in terms of installation and requirements.
Don't forget to consider maintenance. During the fall, leaves and debris likely land in your hot tub, making it imperative to keep it clean at all times. Rain may also cause mold growth if the water is not cycled. Some Kansas City hot tub companies offer free or reduced maintenance for cleanings and filter replacements to help simplify this job.
Hot tub laws in Kansas City, Missouri
Residents in Kansas City and surrounding areas are required to get a permit to install a hot tub, spa, or whirlpool. If you live in Kansas City, Leawood, Olathe, Overland Park and Shawnee, you should work directly with your hot tub company to figure out what regulations and rules may affect your home.
Kansas City hot tub FAQ
What are hot tubs made of?

Most hot tubs in Kansas City are made out of acrylic, which is known for its versatility. Acrylic tubs also retain heat very efficiently and are often more aesthetically pleasing. If you want to save money, you can choose vinyl or an inflatable tub, but these are not as effective at retaining heat and are prone to damages.

Is a hot tub good for sore muscles?

Hot tubs are great for sore muscles because not only does it apply heat therapy to the body, it also produces hydrotherapy benefits as well. Together, these two therapies work to help your body heal faster and relax easier after a soak.

How many people can fit in a hot tub?

On average, standard medium-hot tubs fit between 5-6 people.

How do you install a hot tub?

If you already have the required wiring, base and access to a garden hose, installation is quite simple. Most portable tubs require a simple plug-in and filling to operate. If you don't have all the requirements above, you need to hire a contractor who can help ensure your home is up to par.

How much maintenance is a hot tub?

Hot tub maintenance requires about five minutes each week, where you dip a test strip in to ensure the pH balances are correct. Additionally, you need to clean your filters about once a month and draining and cleaning your entire tub once a year. New advancements have made it even simpler to maintain your hot tub.

How much does it cost to move a hot tub?

One of the benefits of an above-ground hot tub is that it can move with you. On average, it costs around $300 to move a hot tub — which is much cheaper than purchasing and installing a new one. The size of the tub and the distance of the move is the two most significant factors that impact the overall cost.
Thank you, you have successfully subscribed to our newsletter!
Kansas City hot tub store information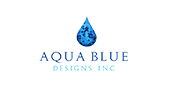 Aqua Blue Designs offers a variety of major brands, including Viking Pools, Leisure Pools and AquaCal. You can choose from a variety of finishes and styles for your spa because all Royal Spa orders are custom.
Address: 4216 Doctor Greaves Road, Grandview, MO, 64030
Phone: (816) 767-1300
Hours: M - Sun: 7am - 10pm
Website: lovethepool.com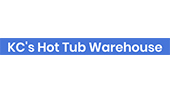 KC Hot Tub Warehouse offers full-service delivery and set up while avoiding the overhead costs of other companies. Once it's delivered, KC installs and prepares your new spa for use, and all tubs come with a warranty.
Address: 5130 S Keeler St., Olathe, KS 66062
Phone: (913) 961-8689
Hours: By appointment
Website: kchottubwarehouse.com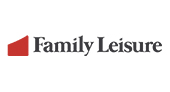 Family Leisure offers a variety of other outdoor and patio amenities to go with your tub. Accessories and other necessary products for maintaining your spa can be purchased online and shipped straight to your home. Financing is available both in-store and online.
Address: 10440 S. Ridgeview Road, Olathe, KS 66061
Phone: (913) 888-7727
Hours: M - Sat: 10am - 8pm; Sun: 12 - 5pm
Website: familyleisure.com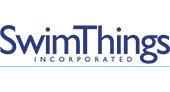 Swim Things' selection of Bullfrog Spas has an all-plastic and fiberglass build, and are entirely customizable, including jet placement. They also offer a variety of accessories and other items to complement your spa. Custom units generally take three to four weeks to complete.
Address: 3010 S.W. US Highway 40, Blue Springs, KS 64015
Phone: (816) 224-2600
Hours: T - F: 9am - 6pm; Sat: 9am - 5pm
Website: swimthings.com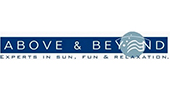 Above & Beyond offers customers assistance from start to finish, whether you want a regular hot tub or an Olympic athlete-inspired swim spa. Clients report excellent customer service both in the showroom and during the delivery process.
Address: 203 Armour Road, Kansas City, MO 64116
Phone: (816) 421-4011
Hours: M - F: 9am - 6pm; Sat: 10am - 5pm; Sun: 10am - 3pm
Website: aboveandbeyondkc.com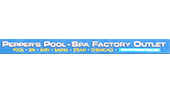 Peppers Pool and Spa offers weekly specials on individual units, as well as financing up to 100% of the purchase price. Peppers Pool and Spa also pays the difference if you find your unit at a lower price. They also offer used spas at a reduced price, and you can trade-in or sell your spa to them as well.
Address: 7409 North Oak Trafficway, Gladstone, MO, 64118
Phone: (816) 468-5080
Hours: M - F: 10am - 6pm; Sat: 10am - 5pm; Sun: 11am - 4pm
Website: pepperspoolandspa.com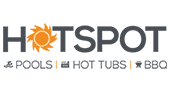 Hot Spot is a regional dealer of Marquis Spas, which are American-made and typically range in price from basic models at $4,000 to fully-custom units upwards of $18,000. They also sell a variety of other outdoor leisure products.
Address: 2101 Kara Ct., Liberty, MO 64068
Phone: (816) 781-8884
Hours: M: 9am - 5pm; T - F: 9am - 6pm; Sat: 9am - 5pm
Website: libertyhottub.com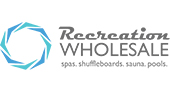 Recreation Warehouse prioritizes access to hot tubs and spas for everyone and offers financing with zero-percent down. They also provide a lifetime guarantee on spas with hardcovers. In addition to the variety of spas, they also offer a selection of accessories and other leisure items such as saunas and shuffleboard courts.
Address: 2321 NE Independence Ave, Lee's Summit, MO 64064
Phone: (816) 875-1240
Hours: M - F: 10am - 6pm; Sat: 10am - 4pm
Website: recreationwholesale.com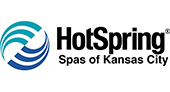 Hot Springs of Kansas City offers to find the best spa for you. It provides a free test soak to evaluate a product, as well as a backyard consultation to find the right fit. They also provide hot tub trade-ins, water quality testing and servicing of your unit, and occasional special financing offers.
Address: 9136 Marshall Dr., Lenexa, KS 66215
Phone: (913) 210-2308
Hours: M - F: 10am - 6pm; Sat: 10am - 3pm; Sun: 1pm - 5pm
Website: hotspringspasofkc.com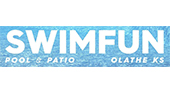 Swim Fun offers financing and online bill pay, as well as services for maintaining your hot tub unit. You can fill out an online form, and a technician makes a site visit. They also offer a pre-delivery spa guide to help you prepare for your new unit.
Address: 11977 S. Strang Line Rd, Olathe, KS, 66062
Phone: (913) 780-4455
Hours: M - F: 9 am - 6:30pm; Sat: 10am - 4pm; Sun: 11am - 4pm
Website: swimfun.us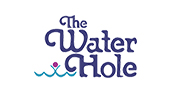 The Water Hole has been named Territory Dealer of the Year several times by Artesian. You can take a virtual tour of their showroom online. In addition to the company's five lines, The Water Hole also offers a variety of accessories and supplies to keep your spa running in top shape.
Address: 401 SE Oldham Pkwy., Lee's Summit, MO 64081
Phone: (816) 246-8846
Hours: M - F: 9am - 6pm; Sat: 10am - 5pm; Sun 12 - 4pm
Website: thewaterholeinc.com
You're signed up
We'll start sending you the news you need delivered straight to you. We value your privacy. Unsubscribe easily.