Find the Best Hot Tubs in Denver, CO

Label
Accredited Partner
Company name
Logo
Contact
Summary

Accredited Partner

Learn More

Dual therapy seats
10-year warranty

Label
Accredited Partner
Company name
Logo
Contact
Summary

Accredited Partner

Learn More

Propeller current system
Limited warranty

Label
Accredited Partner
Company name
Logo
Contact
Summary

Accredited Partner

Learn More

Up to 12-person capacity
20-year warranty
Top 10 Hot Tub Stores in Denver

Affordable Spas and Hot Tubs
Read Author Review

Offers spas and hot tubs that fit one to 10 people, as well as swim spas. Spas come with 6 to 156 jets, depending on your needs and budget, and units can be customized if desired.

Arctic Spas - Denver
Read Author Review

Offers the full Arctic Spas line of hot tubs and pools, along with a variety of accessories and add-ons. Best prices available for trade-ins and refurbished used hot tubs. Premium and luxury models are also available.

Colorado Custom Spas
Read Author Review

Retails seven popular hot tub brands, including Tuff, Artesian and Bullfrog. Price quotes are custom. Carry a clearance inventory where spas are $2,000 to $4,000 reduced.

Diamond Spas
Read Author Review

Specializes in eco-friendly spas and custom work. Cold plunge pools, Japanese baths and swimming pools also available for inside, outside and commercial properties. Call for price estimates.

Everything Hot Tubz
Read Author Review

Offers new and pre-owned hot tubs and personal spas in a variety of styles and brands, including swim spas. Top brands include American Whirlpool, Vita Spa and Eco Spa. New models are available from $5,995.

Hot Tub Outlet
Read Author Review

Offers name brands like Dynasty Spa and Turbo Spa as well as others like West Coast Spa. Spas come as low as $3,995 with frequent sales and discount packages.

International Hot Tub Company
Read Author Review

Offers a variety of new and used hot tubs from Caldera, Hot Spring and Freeflow spas starting around $4,000. Retails major swim spa brands, including Endless Pools and RecSport.

Parker Spas
Read Author Review

Specializes in custom spas to fit each customer's need. Traditional spas can fit 1 to 7 people. A selection of swim spas and accessories is also available. Call for a free price estimate.

Spa Brokers
Read Author Review

Offers new and used hot tubs from popular brands like Cal Spa, Marquis Spa and Strong Spa, plus swim spas, hot tub covers and accessories. Hot tubs start around $4,000.

Wind River Spas
Read Author Review

Offers customizable options in a pick-and-choose style, with small custom models starting at $5,500. Hot tubs and spas are made in Colorado and specially designed for use in the Centennial State.

Hot tub laws in Denver, Colorado
Before you can get a hot tub in Denver, make sure you are familiar with the Colorado Department of Public Health and Environment's pool and spa chemical disposal rules. Also remember to follow the guidelines of the Model Aquatic Healthcode, which is the federal guidelines for pool and spa maintenance across the U.S.
What to consider before you buy a hot tub in Denver
In general, everyone should consider the size, features, warranty plans and cost of ongoing maintenance when choosing a hot tub or spa. Another important suggestion is sure to check what type of plumbing and electrical work might be needed.
However, Denver residents, in particular, have a few very unique things to consider before buying a hot tub. Ensure the tub you're choosing can function during Colorado's cold winters and arid summers. Dry climates often need additional water added, or protections to stop evaporation and retain moisture. Usually, these issues can easily be rectified; it can be as simple as having an outdoor electrical outlet with the proper voltage and an available water hose. Accessibility is also essential — living in Capitol Hill, or RiNo might cause challenges for bringing a hot tub to your patio or inside your residence.
Compare popular hot tub models in Denver
Denver's hot tub and spa dealers offer many options and styles, whether you want to ease muscle pain or entertain friends and family.
| | | | | |
| --- | --- | --- | --- | --- |
| | Thermo- Spas Designer series | Marquis Spas Signature series | Cal Spas Escape series | Master Spas Twilight series |
| Capacity | 2-8 adults | 2-7 adults | 5-7 adults | 2-7 adults |
| Jets | 24-172 | 14-82 | 39-67 | 26-49 |
| Bluetooth audio system | | | | |
| Standard full-foam insulation | | | | |
| Financing options | | | | |
| | | | | | |
| --- | --- | --- | --- | --- | --- |
| ThermoSpas Designer series | 2-8 adults | 24-172 | | | |
| Marquis Spas Signature series | 2-7 adults | 14-82 | | | |
| Cal Spas Escape series | 5-7 adults | 39-67 | | | |
| Master Spas Twilight series | 2-7 adults | 26-49 | | | |
Denver hot tub FAQ
How much does it cost to install a hot tub in Denver?

On average, hot tub installation in Denver costs around $5,000. Keep in mind that every style and type of hot tub/spa varies in cost.

How do you maintain a hot tub?

Hot tub maintenance varies based on the style and size, but generally, there are three components — circulation, cleaning and chemistry. Circulation is the rate that water is filtered to remove possible contaminants. Cleaning is daily care and occasional scrubbing of the interior and the jets. Finally, proper chemistry ensures that you know the frequency with which your hot tub needs to be run to stay balanced.

Can I use a hot tub in cold weather?

Absolutely. Hot tubs are great during cold weather, especially after a long day on the slopes. However, it is crucial to stay aware of your body temperature. Switching from extreme temperatures can be dangerous at high altitudes.

How long does it take a hot tub to heat up?

It takes a hot tub a minimum of about 4 hours to heat up to the 100-102 degrees Fahrenheit. Many factors can reduce or increase this amount of time, including if the hot tub has a cover, external temperature, and the quality and durability of the heater.

How long can a hot tub sit empty?

Hot tubs can sit empty indefinitely, as long as you drain the water, the cover is in place and you remove the plumbing/pipe elements. Remember to check your specific hot tub type before emptying it, as the warranties can be impacted by the way you treat it during these times.

Do I need a concrete slab for a hot tub?

Although they are commonly used for installation, hot tubs don't need a concrete slab if placed on a solid foundation, like a sturdy deck.

Do I need to add hot tub to homeowners insurance?

Check your policy. Homeowners insurance does not always expressly exclude or include hot tubs in the insurance policy. Check with your provider before assuming one way or the other.
Thank you, you have successfully subscribed to our newsletter!
Denver hot tub store information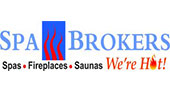 Spa Brokers' inventory of hot tubs and swim spas come in a variety of sizes, styles, prices and energy efficiencies. Its sales staff provides expert in-store guidance for selecting spas that are compatible with Colorado climates, and service staff can assist with replacement parts and maintenance. If you already have a hot tub, you can use their trade-in program and upgrade to a better, newer model.
Address: 955 Zuni St., Denver, CO 80204
Phone: (303) 261-3366
Hours: Mon - Sat: 9am - 6pm; Sun: 11am - 5pm
Website: spa-brokers.com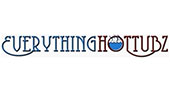 Everything Hot Tubz brings customers a selection of spas for every type of need, taste and outdoor space. If you are looking for a used spa, they conduct a 7-10 day testing process to ensure quality. Everything Hot Tubz also offers repair services if your unit breaks down, and warranties come with every spa sold at no additional cost.
Address: 290 W Hampden Dr., Englewood, CO 80110
Phone: (303) 806-9400
Hours: Mon - Fri: 8am - 7pm; Sat: 9am - 5pm; Sun: 12pm - 4pm
Website: everythinghottubz.com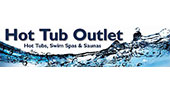 Hot Tub Outlet offers traditional and swim spas, as well as a selection of saunas and other relaxation equipment. It works with customers throughout the life of their spa — offering repair and chemical-adjustment services as well as online resources. The company prides itself on preparing customers' spas for the extreme Colorado weather.
Address: 11616 Shafer Place, Suite 104, Littleton, CO 80127
Phone: (720) 296-2518
Hours: Wed - Fri: 11am - 6pm; Sat: 10am - 5pm; Sun: 12pm - 4pm
Website: hottuboutletdenver.com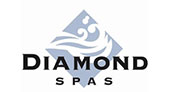 Diamond Spas are customized to each client, meaning you get to pick the size, shape, materials and finishes. The company offers traditional spas, infinity pools, indoor baths and other items. Just contact Diamond Spas with a sketch of what you want, and you'll have an estimate within 48 hours. Once your design is approved, it takes 10-14 weeks for Diamond Spas to complete your unit.
Address: 4409 Coriolis Way, Federick CO 80504
Phone: (800) 951-7727
Hours: By appointment
Website: diamondspas.com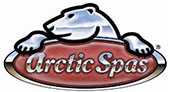 Arctic Spas of Denver sells the company's full range of spas, swim spas, decks, gazebos and other extras. Whether you want to buy new or trade-in, it has a variety of price points — from ultra-discounted used models to Arctic Spas' luxury line. Accessories and chemicals can also be purchased online and shipped directly to your home.
Address: 10601 W I-70 Frontage Road N, Denver, CO 80033
Phone: (303) 403-8829
Hours: Mon - Sat: 9am - 6pm; Sun: 10am - 6pm
Website: arcticspasdenver.com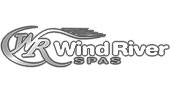 Wind River Spas has 40 years experience designing and manufacturing spas for Colorado weather. The company has a full line of eco-friendly spas, from one- or two-person models to units large enough to fit the whole family. Wind River offers financing and a referral discount.
Address: 2940 S Galapago St, Englewood, CO 80110
Phone: (720) 572-1232
Hours: Mon - Fri: 9am - 6pm; Sat: 10am - 5 pm
Website: windriverspas.com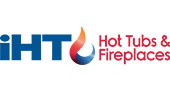 International Hot Tub Company has four showrooms, but representatives visit your home to recommend a spa that best fits your space. Trade-in deals and used options are available, as are full luxury models. The company also offer customers a private test swim or soak to determine if a spa is right for them. Fireplaces, massage chairs and other leisure equipment are also available.
Address: 4275 Broadway, Denver, CO 80216
Phone: (303) 296-7727
Hours: Mon - Fri: 8:30am - 6pm; Sat: 10am - 5pm; Sun: 11am - 4pm
Website: ihtspas.com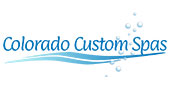 The Colorado Custom Spas showroom has 20 tubs on display, some filled with water. The company purposefully eliminated spas from companies with prorated warranties, hidden fees or loopholes so that you are confident in your purchase. You can also design a customized installation space to meet your needs, even if that means an in-ground spa.
Address: 5270 Broadway, Denver, CO 80216
Phone: (303) 468-8827
Hours: Mon - Fri: 9am - 5:30pm; Sat: 10am - 5pm; Sun: 11am - 4pm
Website: coloradocustomspas.com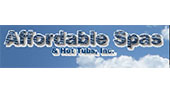 Affordable Spas and Hot Tubs offers a variety of makes, including Passion, Sunbelt and other luxury brands at lower prices. In addition to traditional square and rectangle spas, it also offers round and octagon units. The company provides annual specials and a 24/7 online showroom.
Address: 9400 W Colfax Ave, Lakewood, CO 80215
Phone: (303) 424-0909
Hours: Mon - Sat: 10am - 6pm
Website: affordablespas.com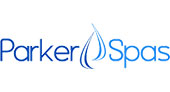 Each Parker Spas unit is customized for each client, right down to the type of chemical system you choose to keep your spa sanitary. You can request a full quote online. Parker Spas offers a warranty on all aspects of its spas, including a 10-year warranty for the shell, seven-year warranties for the finish, and five-year warranties for the plumbing and labor.
Address: 4300 Kipling St., Wheat Ridge, CO 80033
Phone: (303) 431-0064
Hours: Mon - Fri: 10am - 6pm; Sat: 10am - 5pm
Website: parkerspas.com
You're signed up
We'll start sending you the news you need delivered straight to you. We value your privacy. Unsubscribe easily.