Consumer Complaints and Reviews

I bought the "guaranteed to start" machine in October 2016 and bought the extended warranty maintenance agreement. This is the second time that I was going to use it and it did not start. Took it to Home Depot in Mansfield Texas and they told me that the extended warranty was oyola for 39 days and the extended warranty starts After the manufacturer tries to fix the machine. When they sold me the extended warranty they did not tell me that. I was hoping for better service as I was willing to buy a more expensive machine and pay the difference. I will not buy any appliances or expensives items at Home Depot as they do not provide good customer service when truly needed. You need a store that helps the customer with expensive items and not just with $10.00 returns. I'm extremely disappointed.

Purchased Vigoro-brand Weed and Feed at my local Home Depot. Applied the product exactly as instructed on package. It ended up killing most of the grass on my front lawn and left the weeds behind. In fact, dandelions popped up where the dead grass is (just a few days after application!), and if anything the weeds seem to be multiplying and thriving. Perhaps the product should really be called "Feed the Weeds -- kills grass down to the roots"? I tried calling the 'customer service' number for Vigoro, which ended up being somewhere in the Cayman Islands, and they could not help me. Called Home Depot and they shunted me off to another contact number for Vigoro, which turned out to be an emergency chemical spill hotline! A third number that was provided on my next try got me to a voicemail simply stating that "No-one is available to take your call. Goodbye."
Finally, after nearly 2 hours of multiple futile phone calls and repeatedly waiting on hold, I was re-directed yet again to the Home Depot Resolution Center where I was eventually offered a $40 gift card (the initial cost of the product that destroyed my lawn was $36). However, since I will never get back all the time, money, and effort I spent last year getting my now-ruined lawn into beautiful shape, not to mention the hours of frustration this morning, it is small recompense. It appears that Home Depot's policy is to keep putting customer complaints off until they finally get frustrated and give up and if they persist, offer the minimum compensation. RECOMMEND AVOIDING THIS PRODUCT, AND THIS BUSINESS, AT ALL COSTS.

Bought a Ryobi cordless lawn mower. Was offered and purchased 2 year extended coverage on top of 3 year manufacturers. Turns out the lead acid battery is terrible. The unit has been serviced several times and has stopped working again. The extended warranty has a lemon clause but it can't be used because it doesn't cover anything until the manufacturer one runs out after three years. Unfortunately, the battery is only covered 1 year (supposedly) by the manufacturer. So, I've spent money up front for a warranty coverage I probably would have to fight to use with a gap of 2 years where the tool is broken. Neither the retailer or the manufacturer seem to care about this. They already made their money and can come up with any excuse to not get the product fixed. Save your money and skip the extended warranty.

I went to return a defective Toro lawn mower that died after I used it twice. Because it was few days past Home Depot's arbitrary 30 day return limit, Home Depot refused the return even though I told them the lawn mower was a piece of junk and they should ask for a refund from Toro. Later I spent a long time on the phone with their customer service people and store manager to no avail. What a waste of time. I do not shop at a store that is not honest. As consumers, we have to stand up for our rights. Never shop at Home Depot again.

How do I know I can trust these reviews about Home Depot?
791,307 reviews on ConsumerAffairs are verified.
We require contact information to ensure our reviewers are real.
We use intelligent software that helps us maintain the integrity of reviews.
Our moderators read all reviews to verify quality and helpfulness.
For more information about reviews on ConsumerAffairs.com please visit our FAQ.

I contact Home Depot about this problem I had with the tank cubic feet of topsoil. Their website did not say anything about rocks mulch or sand in there for filter. I researched it and it's supposed to be 20% topsoil X-Men of sand and compost. Then they haven't contacted vendor. Couple weeks later after talking to vendor and send him pictures of multiple they refuse to send me more corrector or refund, says non-refundable. But if I bought some pipes and they were the wrong size and they were not refundable you couldn't use them so you least it was somebody. But that kind of stuff for him they would send the right stuff. So I paid like $450 and down the road for season please give me free fill dirt and only charged me 40 bucks Home Depot. I spoke to them again and they told me to have manager handle it like a bunch of little kids. I paid Home Depot the money. Why do I have to argue with the vendor?

Home Depot Menomonee Falls - We bought a zero turn lawn mower on Sunday October 9th. We paid $60 to have it delivered on Monday October 10th. It was not delivered on October 10th. They said they would deliver it on Tuesday October 11th somewhere between 10 and 6 pm. At 3 pm my husband called and they said they moved our time to 5:45 pm. My husband called a second time at 5:20 pm. They said they were just putting it on the truck and it would be 45 minutes before it could be delivered. Granted we live 6 miles away. The people were rude and they never Apologized. We bought the machine because they said it could be delivered immediately the next day. It was not. I believe my $60 should be refunded due to the lies they told us. And the fact that we went with them due to the delivery being "next day." I will never buy from Home Depot again. Rude with no customer service.

I bought a lawn mower 5 months ago. Have been having problems with it and was told by ** the store manager to come back and get a refund. Then I receive a phone call and ** retracts the refund and tells me if I am having such a problem at his store why do I keep coming back. I asked him that I wanted to talk to the district manager and ** hung up on me. I will never go back to this store at 1600 S Sooner Rd, Midwest City, ever again and waste my money on these crooks.

Ryobi and Home Depot are total scams with the Ryobi product line. Ryobi is one of the few companies that still require a receipt be kept all 3 years and won't use the product manufacturer date as a means so they can not honor (SLEAZE OUT OF) their warranty. Their rep on the toll-free said that it was because "If you bought something in 2012 and they replaced it (with another battery that was also poorly constructed so that it wouldn't make its 3 years), that you are SOL."
I'm sorry, but if you have this crappy of a product where it makes sense to the manufacturer that a person would randomly get 2 products that were so poorly crafted that neither could make the warranty period, you have a quality assurance problem. It's a scam and Home Depot needs to recuse itself from Ryobi products. Stay far away from Ryobi, go with a legitimate manufacturer that has some kind of Quality Assurance program. Ryobi SUCKS!... and because of their association with Ryobi, HOME DEPOT SUCKS!!!

The reason for contacting Home Depot was to rent a lawn mower. My own mower has been in a state of disrepair and I needed a lawn mower to keep my yard maintained until I either purchase a new mower or have my existing mower repaired. As I used the rented mower, one of the wheels came off after I mowed one quarter of the lawn. Immediately, I called the store to report this. I was told to bring the mower in which I did. One of the men helped me get the mower out of the trunk of my car. There was no other mower available that I could rent to complete what I had hoped to do. The rented period was 1 hour and 53 minutes which included driving to and back to the store with the mower. I did explain that I intended to use the mower for 4 hours.
The store associate completed the contract as if I had fully used the mower and as if the problem never happened. I was charged for 4 hours of rental even though I could not use the mower due to the wheel falling off. If I had a similar business, I would have a back up mower in case of a mishap like the rented mower had. What I also would have considered is putting the contract on hold until the mower wheel was repaired and allow the customer to complete the intended task. The suggestions I am making are what I would do to keep customers. It was disturbing to pay for a rental item and to not be able to complete what I had hoped to finish.
I am not questioning the integrity of the people I worked with at the store. Maybe they are limited in what they are allowed to do but this did result in an inconvenience for me. The store should realize that situations like this can result in losing customers.

I met an incredible man named Gil at the Lakeline Mall area in Austin Texas. I brought my lawnmower into the store fully expecting to leave it and wait for the $18.00 service assessment. Instead I received the gift of a kind and thoughtful man who immediately began working to fix my mower because he was going on vacation at the end of the day and knew that I couldn't wait for two weeks to have my mower fixed when he returned. He was thorough and kind and communicated clearly. I am grateful for Gil and how he treated me and my needs. I found this to be extraordinary and way beyond the norms that happen in this day. Gil should be recognized for his skill of service and his generosity of care. Thank you.

I purchased on a lawnmower in Nov of 2015. Used it once and everything was good no problems. It is now March 2016 and nothing will work. Independent repair facility said it wasn't worth my time get the thing fixed due to its poor craftsmanship. When returning to the store to try and get at least store credit so I can purchase another mower, I had to wait on the store employees to quit chatting and playing on their phones before they would help me.
When one employee finally looked up because another employee saw that I was standing there waiting, he rolled his eyes and said, "What you need?" When I explained my predicament he asked the other employee who never made eye contact with me and she proceeded to ask another and tell me that I could send my brand new lawnmower off and have their "repair facility" fix it for $45 and it would be 3-4 weeks. Such a shame that a brand new $250 lawnmower would be scrap metal by the second use and nobody in this store cares. I've spent multiple thousands of dollars in this store remodeling my house. They will not get another penny from me. I will never set foot back in this store again.

I purchased a Path-Pro SS21 21 in. 136 cc Single-Stage Gas Snow Blower from Home Depot a little over a year ago. I had problems from the start. Now, to repair it would cost a little less than to buy a new one. I tried to post a product feedback about my experience on their site and they have rejected it, citing some ** excuse. I did not get my monies worth out of this deal, but what is worse than that is the way I have been treated by Home Depot. Never again will I subject myself to this kind of treatment. Buyer beware!

Last week I repotted two plants with Miracle Gro potting soil. It killed one plant immediately. I used a little on top of my other house plants and now have a terrible case of poison ivy/oak from the potting soil!! To top it off, I lost money from purchasing the two plants and soil plus missing work to go to the doctor for poison ivy/oak!! I now have to throw out 5 plants!! Consumer Alert!! Do NOT buy Miracle Gro Potting Soil unless you like having poison ivy/oak on your body!!

I bought a Snow blower in December, used it three times. I understood that you don't change the gears while moving the snowblower as there are warning signs in plain view. I sent it to Home Depot and waited 6 months to be told it needed a new motor and that I would have to pay 300 dollars because they determined it was my fault even though it is under warranty. How is it my fault that the metallic gear cord breaks. I did nothing wrong. They finally call me back on August 5th and tell me that they called two weeks ago, one time mind you and spoke to my answer machine. I told them that I would pick the snow blower up at the end of the month and they said it will be sold if I do not pick it up immediately. I will seek legal action at this point.

This is nothing new. It has happened to me more than once, so I am not surprised. The odds are when a customer returns an item in the box that has a defect, don't be surprised to find the same item back on the shelf the next day. My most recent experience is with a sprinkler. I bought two. I didn't know the product was defective until it didn't work and I opened the second box and realized the first sprinkler had different packing. Do not buy products from Home Depot if the box is not sealed or has any indication it has been tampered with. I wonder how many defective products never get returned after the customer gets it home and finds out it's broken? The odds must be in their favor or they would change their policy.

I ordered a lawn mower from The Home Depot (THD). It arrived in a box that was in perfect condition, but the lawn mower inside was not assembled and had damaged parts. I called their Customer Service and was told that I had to bring it back to the store or wait up to a month to get my money back because the return had to be approved by some arbitrary approval force at THD. They offered us a 10% discount on a repurchase which would basically cover the cost of the gas, so we chose to drive the 3 hrs round trip to the nearest store. They told us the store would not honor that price, however, so we spent 30 minutes with the rep on the phone locating the closest store and placing an online order for in-store pick-up so we could get the discounted price. The rep assured us it would be ready for pick-up that night, but it was already 7pm so we decided to go the next day.
The next day, we made the drive and the lawn mower was not ready for pick-up. The rep placed an order to be shipped to our house. I did not authorize it to be shipped to my house (we'd already had one broken one delivered...), I authorized an in-store pick-up order. The store told me I had to call Customer Service as they had no control over the online system, so I called and cancelled the incorrect order within about 16 hours of that order being placed. I went home happy because THD store manager was great.
I was happy until another lawn mower showed up at my door. They processed an order to ship this lawn mower to my house (that I didn't authorize to begin with) and that I informed them was an incorrect order less than 24 hours later. I was told the order had been cancelled but they processed it anyways. What??? When I called, I was told I had to bring it back to the store or wait 1-2 business days for UPS to call and schedule a pick-up. I wasn't driving another 3 hrs to return a lawn mower I never authorized being sent to my house in the first place, so I chose UPS. But I never received a call to schedule the pick-up. I called again. I was told, "Oh, UPS isn't coming to get it anymore. Custom Deliveries is coming to get it. Just leave it outside your house for up to the next 14 days, and they will come and get it."
Our previous lawn mower was stolen from out front of our house (It was broken already or we wouldn't have left it out there under our carport), so I told her that wouldn't work. It's like gift wrapping it for thieves. It even has a picture on the outside so they will know what they are stealing. She told me I need to keep calling back to get a tracking number to find out when they would be coming. I waited a couple of days and called. I was informed that UPS should have come and gotten it by now... What??? I told the rep, once again that it was not safe outside my house and about the Custom Deliveries/tracking number thing, but she didn't know anything about that. She said that they could send me a UPS label and it would arrive in 24-48 hours so I could take it to UPS to send it back. That sounded okay at this point as I really wanted this saga to be over. I waited 4 days and did not receive anything. I called again.
Every agent thus far had told me about 4 times each that I needed to bring it back to the store and this one was no different. I'm not driving 3 hours for their mistake. He said that they hadn't sent me the label because it is hazardous materials and has to be returned to the store... Um, it was mailed to me and was never opened, so no sir, that is false that it can't be mailed back. It also would have been nice if they would have called me at some point in this process to let me know the status of everything, but no. Not once have they contacted me.
They came back and said that someone would call me with a "Resolution" within 24-48 hours. I informed them that I sincerely hope so because this is the last time I will attempt to call them. I told them that if I do not receive the promised call in 48 hours, I will begin the credit card dispute process and all further contact will be through the credit card company. Hopefully they will actually contact me, but we shall see.

No customer service at all. No manager. No help with Mulch. No one knows the answer to anything. No help with propane. No nothing.


Purchased Hampton bay 7 piece counter high patio set. We paid over 1200.00 for it in 2012. The set was not put into service until 2013 because we decided to extend our deck. We enjoyed it two years. The chairs were stored in the basement over the winter, the table left on deck covered, we removed the cover
only to find the table was disintegrating, cracking, and peeling. Cannot be used someone will be hurt, it's made out of concrete and tape. Home Depot offered $100. Was a loyal customer.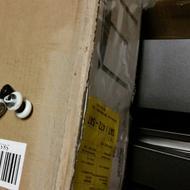 I ordered a unit online because it was too heavy and too large to be transported in my vehicle. I checked that all parts were present before assembly. Was told that they would not exchange a part at the local store, had to bring the whole thing in for exchange to get the one new part. Could order new piece online with 2 or more weeks delivery time. They would pick up the defective unit in 5 days, and then I could order a new one, but no way to guarantee parts would not be defective too, told that I would have to take the chance and see. These parts were missing and defective. Only reason I found them was that I started assembly, and the pieces slid out of the part I was working on. Local store manager would not exchange part, and he had a unit available, the customer service people checked with him. Worst policies on exchange I have ever seen.

The shed from Home Depot arrived in a damaged open box. I spent two hours talking to 5 people at the Home Depot customer service for an email confirmation that they would take the shed box back and give me a full credit refund. When I asked to speak with a supervisor, one rep said, all supervisors are at lunch. What kind of a corporate customer service center would schedule supervisors all to have lunch at the same time! Why does not Home Depot specify its corporate lunch time on its website and customers should not call?!

I bought a Honda EZ Start Lawn Mower Model HRX217VLA on May 26, 2014. It started and worked fine for about three weeks. After that, it would no longer start with the automatic starter but I could start it by pulling the cord. I called Home Depot and was told that I could bring the lawn mower for repair and that it could take four to six weeks before it would be ready. I cut my lawn twice a week so waiting a month or more was out of the question. I continued to use the lawn mower until I could no longer get it to start. I took the lawn mower to Home Depot for repair in December 2014. When I picked up the lawn mower I was charged $63 for repair and told that I must have used old gasoline because there was trash in the carburetor. Actually, I only used the ethanol free gasoline, purchased from Home Depot. They had no response.
My mistake was not trying to start the mower immediately upon receiving it. I assumed it was in working order. Now it is April 2014, the beginning of grass cutting season, and the mower WILL NOT START. I have tried contacting Honda Customer Service for three days and continually get a recording saying that the number is busy. I believe a lawn mower should work for more than one month. What should I do now? Buy a new mower? I don't want this one repaired; I want it replaced.

I bought 40 bags of Vigoro red wood mulch. Upon unloading and opening a few bags, it was black, almost no red. I reloaded in my truck and took it back. I was refunded. Depot switched vendors for this poor red mulch. I wasted half a day dealing with this.

I purchased a Toro recycler for 400.00 at Home Depot. The 1st yr. it worked pretty good, was not assembled very well, so I had to tighten every nut and bolt. I had many parts go bad which Home Depot approved for replacement. Those parts included the belt, the drive cable and clip to hold it to the handle, the front plastic wheels, trailing shield which broke off as well. That was yr one. The next spring I pulled the machine out of storage and refueled it. It started with little trouble, but as time went by 3 mowings,1 per week, it started to slip again in the drive belt. I couldn't believe it was already failing.
I called Home Depot and they told me that it is normal for the belt to be bad and would not be covered this time. They quoted me 135.00 plus parts to repair it and it would be 3 weeks before I got it back. I complained again that I felt it was falling apart and the price did not seem fair when I purchased a 5 yr warranty to make sure nothing would go wrong, Home Depot assured me when I bought it that everything was covered. The manager's name was **. He had informed me that I would not be charged for anything going wrong if I bought this mower. He lied to me and convinced me that I needed to consider purchasing the extra 2 yrs for 80.00 more to ensure that if anything goes wrong I would be covered for 5 full yrs.
Well today I brought my machine back into HD and talked with management again about my wheels failing, the belt is now useless after only a season of mowing, see a pattern here? I told him that I do not feel like they are honoring the warranty. They write it all off to normal wear and tear. I would be charged for anything wrong with it at this point. I also had a new problem, it spews fuel out of the cap this yr. all over the deck if it is filled or tilted. I believe it to be a dangerous machine to run at this point and that was why I decided to go talk to management again and see what they would be willing to do for all this money I spent. He told me he would send it in but the only thing he could do was tell them about the gas leak… The rest would not be covered and I should know that.
I have always bought my tools and I also worked for this Home Depot installing carpet for several yrs in Tumwater. I was **. I am retired now with a bad back and need my machine to assist me with mowing, that is why I bought it. Management would not listen to my complaint about paying for the extra 2 yr warranty on my machine and they did not think that Toro would even replace the leaking cap or tank with charging me for it. I am appalled at this tactic to get your money. They screw you out of what you thought would be covered. I am out the money, the machine is now unsafe to operate. I still have 2 yrs of a warranty that will never be used for anything.
At this point they offered to sell me a Honda mower for 100 dollars off the retail price. I don't have 400 more dollars to piss away to Home Depot and the shady sales tactics. To not honor good customers or to sell subprime products, this machine is the top on the list of machines that are repaired at Home Depot, more than any other mower the recycler 22 inch is the one they see daily. And as I told this to the manager, I could tell he was getting angry and wanted to tell me to leave, as this was all he was going to do for me. I asked him how long it would be before I found out if they would replace the tank. He said "up to 3 weeks." How do you mow your lawn when your machine is gone… you don't. So I gave up, no sense in beating a dead horse.
He knew I was really mad at this point and he told me to come with him. We walked all the way to the other end of the store and he took me to the replacement part area. He handed me a belt, looked for 2 tires to fit, could not find my size and said "well, these don't fit your machine or I would give them to you." So he gave me the 10.44 cent belt and told me that was the best he was going to do. He said that Home Depot wasn't going to lose any money to this machine and I could have the belt for free, but that's it. I shook his hand, thanked him for his time and left. Never again will I buy a Toro. I want my money back. Home Depot ripped me off. That's my nightmare with this machine. I now join the crowd of ripped off customers.

Call on 4/10/15 at 745 am to order 200 -- 12x12 red stepping stone at acworth store on sale for 88 cents each, ordered for paver job nearby for greene landscaping. Associate had a visual done to confirm items in stock. I gave my card #, purchased pavers and specifically ask for items to be step aside for my pickup. Go on 4/12/15 to pick up, my paver's NOT there, sold to someone else, cost me time, labor and much aggravation. Manager has agreed to deliver free on monday but still, I purchase many supplies from HD and expect good service each and every time.

I am very satisfied how my issue were resolved. I spoke to ** whom I purchased my product from after getting the stone wall treatment from Ariens, and they're outsource. But, after explaining to ** my issue, he promptly connected me to a gentlemen name **, very knowledgeable in Lawn equipment. He came to my home resolved my problem and gave me detailed information that should help me maintain and operate my equipment for years.. thank you Home Depot, and ** for a job well done...
Original Review
On Feb.4th 2015. I purchased a $1300.00 Areins 19hp '42 cut range. It has been sitting in my garage for 2. 3/4 months and I fire it up once a week to make sure it starts ok. But the pedal assembly broke just from normal depression. All I get is the run around. Referred from Home Depot to Areins to an outsource who said, "You did not buy the product from me." When you spend this much money cash you don't expect to get jerked like this... Help.

First I took my lawnmower to the Home Depot near my house. The lady was very rude and kept telling me, "I'll be with you in a min." 15 mins. later she tells me, "Oh, we can't help you here. You have to go to another Home Depot." So off we go to the other Home Depot and the man at repair was so rude and unprofessional. He was slower than slow. Told me, "Oh, this is going to cost you," without even looking at the mower! I just bought the thing! Used it twice. I was there almost an hour! His name was **. The other employees were standing around **, chatting. The store is on Gilbert and Germann in Gilbert, AZ. Oh, he said it would take WEEKS to fix! Never had any problems at Lowes and very sorry I came to Home Depot. Never again.

Bought a weed / edger from Home Depot 4 months ago, a 40 volt battery one made by ryobi. I like the item but the cover for the string wore out in a very short time... Made of cheap plastic and very thin. I went to my local Home Depot to see if I could purchase a new one and low and behold they don't have any and don't stock it.. The person I talked to said to get online to the ryobi company and order one there.. haha.. I did that and seems like they either don't have any in stock or its not available. This is the second time I got burned at Home Depot on parts replacement. I should have learned my lesson and gone elsewhere. Now my $149.00 machine is useless again unless I can find a new replacement part some where else.. Before you buy anything at Home Depot ask if parts are easily begotten.

Purchased 3 plants, St Johns Wort, from our local Home Depot in late September. Having never planted these before, but excited to have found them, I kept the hang tag on my plants - the one indicating the one year warranty/guarantee. The plants all died within a month but I was hoping they might come back in Spring. When that didn't happen we took plants and tags to same Home Depot, hoping to at least replace the plants with something else. We were ridiculed for bringing them in and told we must have a receipt. Being a less than $25 purchase I felt the hang tags with warranty should be sufficient "proof of purchase". Don't buy plants from Home Depot. They DO NOT stand by their guarantee/warranty. Sad. Also emailed Eastern Customer Service Supervisor and he did not even reply. Sorry company with sorry customer service!
Home Depot Lawn & Garden Company Profile
Company Name:

Home Depot

Year Founded:

1978

City:

Atlanta

State/Province:

GA

Country:

United States

Website:

http://www.homedepot.com/