January prices were also up from December's level
03/28/2017
|
ConsumerAffairs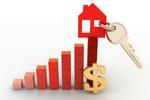 Home price gains continued in January on both a year-over-year and month-over-month basis.
According to the S&P; CoreLogic Case-Shiller Indices, the National Home Price NSA Index, covering all nine U.S. census divisions, jumped 5.9% from a year earlier, setting a 31-month high.
The 10-City Composite was up 5.1%, and the 20-City Composite reported a rise of 5.7%.
Seattle, Portland, and Denver had the highest year-over-year gains among the 20 cities over each of the last 12 ...
More
Prices were up, though on an annual basis
03/24/2017
|
ConsumerAffairs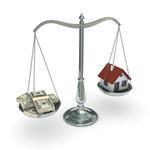 Housing prices across the U.S. were unchanged in January, according to the Federal Housing Finance Agency (FHFA) seasonally adjusted monthly House Price Index (HPI).
This is just the second month since early 2012 that the HPI has failed to increase. The other occurrence was in November, 2013. The previously reported December HPI increase of 0.4% was unrevised.
On a year-over-year basis -- from January 2016 to January 2017 -- house prices were up 5.7%.
The FHFA monthly HPI ...
More
Sort By