Rising home prices continue to leave many behind
04/17/2019
|
ConsumerAffairs

By Mark Huffman
Mark Huffman has been a consumer news reporter for ConsumerAffairs ... Read Full Bio→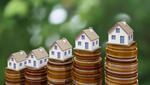 A survey by LendingTree reveals the housing market continues to pose stiff challenges to first-time home buyers.
The online mortgage marketplace commissioned a poll of consumers who hope to purchase their first home in the next two years. It found a strong desire among millennials to own a home, but it also revealed gaps in knowledge about the process.
Most strikingly, the survey revealed a disconnect between what first-time buyers can afford to pay and the realities of t...
More
If so, Tampa and Las Vegas should be high on your list
03/22/2019
|
ConsumerAffairs

By Mark Huffman
Mark Huffman has been a consumer news reporter for ConsumerAffairs ... Read Full Bio→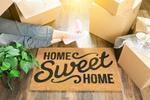 Consumers willing to move in order to purchase an affordable entry-level home have two good choices -- Tampa and Las Vegas.
Young people, especially, know full well the challenges of purchasing that first home. You have to save for a down payment while seeing your rent go up each year. With shrinking home listings, it's sometimes hard to even find a home in your price range.
Then, when you do find a house you like and can afford, you face competition from other first-time...
More
Sort By