Many cities hit post-recession peaks
11/30/2016
|
ConsumerAffairs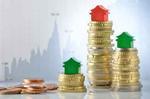 Home prices in September continued their rise across the country over the last 12 months.
According to the S&P; CoreLogic Case-Shiller U.S. National Home Price NSA Index, which covers all nine U.S. census divisions, the National index was up 5.5% on a year-over-year basis.
The 10-City Composite jumped 4.3%, while the 20-City Composite was up 5.1%.
Seattle, Portland, and Denver enjoyed the highest year-over-year gains among the 20 cities over each of the last eight months. ...
More
Jobless claims were on the rise last week
11/23/2016
|
ConsumerAffairs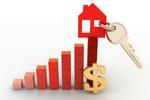 The price of houses across the U.S. continued to gain in value during the third quarter.
The Federal Housing Finance Agency (FHFA) reports its House Price Index (HPI) was up 1.5% in the July-August quarter and 6.1% percent from the third quarter of 2015 following an advance of 1.2% in the second quarter.
On a month-over-month basis, the HPI rose 0.6% in September from August.
"Our data indicate that the deceleration in home price growth that we observed in late spring prove...
More
Sort By