Month-over-month prices were on the rise as well
12/07/2016
|
ConsumerAffairs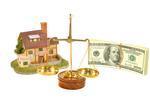 Consumers saw another nice bump in home prices during October.
Property information provider CoreLogic reports its Home Price Index (HPI) shows home prices were up both year over year and month-over-month.
Including distressed sales, home prices nationwide posted an increase of 6.7% from October 2015 and and were up 1.1% from September.
"While national home prices increased 6.7%, only nine states had home price growth at the same rate of growth or higher than the national ...
More
Many cities hit post-recession peaks
11/30/2016
|
ConsumerAffairs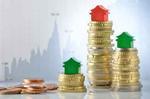 Home prices in September continued their rise across the country over the last 12 months.
According to the S&P; CoreLogic Case-Shiller U.S. National Home Price NSA Index, which covers all nine U.S. census divisions, the National index was up 5.5% on a year-over-year basis.
The 10-City Composite jumped 4.3%, while the 20-City Composite was up 5.1%.
Seattle, Portland, and Denver enjoyed the highest year-over-year gains among the 20 cities over each of the last eight months. ...
More
Sort By