Weekly jobless claims edged upward in mid-June
06/22/2017
|
ConsumerAffairs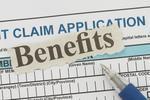 The run-up in home prices continues unabated.
The Federal Housing Finance Agency (FHFA) reports its seasonally adjusted House Price Index (HPI) rose 0.7% in April. At the same time, the March estimate was revised upward to a gain of 0.7% from 0.6%.
On a year-over-year basis, the HPI rose 6.8%.
For the nine census divisions, monthly price changes ranged from a drop of 0.1% in the East South Central division to a 1.6% gain in the West South Central division.
The 12-month chang...
More
In addition to a lack of inventory, homes may be unaffordable
06/09/2017
|
ConsumerAffairs

By Mark Huffman
Mark Huffman has been a consumer news reporter for ConsumerAffairs ... Read Full Bio→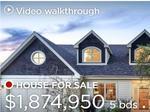 The drop in home sales in recent months has been explained by a lack of inventory. If there are fewer houses for sales, it stands to reason that fewer houses are going to be sold.
But real estate marketplace Zillow reports there may be another reason. Houses are simply not as affordable as they once were, especially in the nation's largest housing markets.
Zillow looked at the top 35 housing markets and discovered that to buy a median-valued home in more than half of them...
More
Sort By