A drop in new home sales may be good news for buyers
10/28/2019
|
ConsumerAffairs

By Mark Huffman
Mark Huffman has been a consumer news reporter for ConsumerAffairs ... Read Full Bio→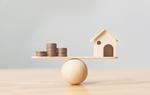 The Commerce Department reports that new home sales fell last month. At first glance, the 0.7 percent sales dip -- the largest monthly decline in five years -- could be taken as yet another sign that the economy is slowing.
While it may be that, the second part of the report is actually encouraging for those consumers who would like to become homeowners but can't find a house that they can afford. The report shows the median price of new homes sold last month went down, ...
More
Phoenix, Las Vegas, and Charlotte saw the biggest price jumps
09/26/2019
|
ConsumerAffairs

By Mark Huffman
Mark Huffman has been a consumer news reporter for ConsumerAffairs ... Read Full Bio→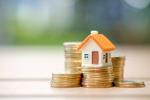 After dipping earlier in the year, home prices are moving higher again -- and that may be prompting some potential buyers to get off the sidelines.
The monthly S&P Dow Jones Indices for July show home prices rose 3.2 percent on a year-over-year basis. Phoenix, Las Vegas, and Charlotte showed the biggest gains in the 20-City Composite Index.
In July, the median home in Phoenix increased in value by 5.8 percent year-over-year, followed by Las Vegas with a 4.7 percent increa...
More
Sort By