Rising prices and reduced tax breaks could lead to 'migration'
01/02/2018
|
ConsumerAffairs

By Mark Huffman
Mark Huffman has been a consumer news reporter for ConsumerAffairs ... Read Full Bio→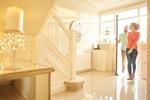 Home prices closed out 2017 with a 6.2 percent year-over-year increase, according to the latest accounting by the S&P; CoreLogic Case-Shiller Indices.
Rising home prices, coupled with the reduction of some homeownership tax benefits, could bring about significant changes to the 2018 housing market. Javier Vivas, Director, Economic Research at realtor.com, sees housing markets with both high home prices and high taxes as facing some of the biggest challenges.
"Constricted ...
More
Real estate economist points to the loss of existing tax breaks
12/05/2017
|
ConsumerAffairs

By Mark Huffman
Mark Huffman has been a consumer news reporter for ConsumerAffairs ... Read Full Bio→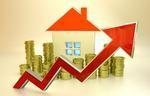 As Senate and House conferees work on reconciling their two versions of the tax bill, real estate industry leaders are voicing concerns about how the final version could affect the housing market.
That's because both versions make changes to the longstanding tax benefits for homeowners, and Danielle Hale, chief economist at realtor.com, warns a lot of homeowners will see their taxes rise.
"One of the advantages for homeowners under current law is they can take advantage o...
More
Sort By