Sales of new houses remain historically low
08/22/2017
|
ConsumerAffairs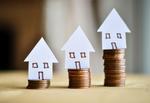 Homes across the U.S. continued to rise in value during the second quarter of 2017.
The Federal Housing Finance Agency (FHFA) reports its House Price Index (HPI) was up 1.6% from the previous three-month period and 6.6% from the second quarter of 2016.
"U.S. house prices rose in most states during the second quarter," said FHFA Senior Economist William Doerner. "New home sales are climbing but, relative to the overall population, they still remain low from a historical pe...
More
However, low inventory is becoming an issue
08/02/2017
|
ConsumerAffairs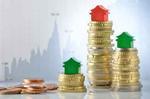 Once again, home prices across the U.S. were on the rise in June.
Property information provider CoreLogic reports its Home Price Index (HPI) shows prices nationally posted a year-over-year gain of 6.7% and were up 1.1% from May.
"The growth in sales is slowing down, and this is not due to lack of affordability, but rather a lack of inventory," said CoreLogic Chief Economist Dr. Frank Nothaft. "As of Q2 2017, the unsold inventory as a share of all households is 1.9%, which...
More
Sort By