The CoreLogic forecast calls for more of the same
03/07/2017
|
ConsumerAffairs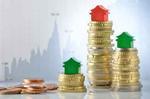 There's a good chance the value of your home went up during January.
Property information provider CoreLogic reports its Home Price Index (HPI) shows home prices nationwide -- including distressed sales -- shot up 6.9% in January from the same month a year ago and inched ahead 0.7% from December 2016.
"With lean for-sale inventories and low rental vacancy rates, many markets have seen housing prices outpace inflation," said CoreLogic Chief Economist Dr. Frank Nothaft.
The ...
More
Initial jobless claims ticked higher last week
02/23/2017
|
ConsumerAffairs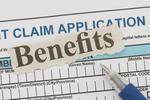 Home prices moved higher in the final three months of 2016.
The Federal Housing Finance Agency (FHFA) reports its House Price Index (HPI), which is calculated using home sales price information from mortgages sold to, or guaranteed by, Fannie Mae and Freddie Mac, rose 1.5% from the third quarter and shot up 6.2% from the same three-month period a year earlier.
"Although interest rates rose sharply during the fourth quarter, our data show no signs of a home price slowdown,"...
More
Sort By