Low mortgage rates and inventories get the credit
01/04/2017
|
ConsumerAffairs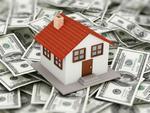 Home prices scored solid gains on both a year-over-year and month-over-month basis during November.
CoreLogic reports its Home Price Index (HPI) was up 7.1% from November 2015 and 1.1% higher than it was in October.
"Last summer's very low mortgage rates sparked demand, and with for-sale inventories low, the result has been a pickup in home-price growth," said CoreLogic Chief economist Dr. Frank Nothaft.
"Nationally, the CoreLogic Home Price Index remains 4% below its Apri...
More
Increases were posted on both a monthly and annual basis
12/23/2016
|
ConsumerAffairs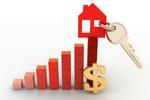 Prices of houses in the U.S. rose again in October.
The Federal Housing Finance Agency (FHFA) House Price Index (HPI) advanced 0.4% following September's gain of 0.6%. Year-over-year, the HPI was up 6.2%
For the nine census divisions, seasonally adjusted monthly price changes from September to October ranged from -0.6% in the East South Central division to +1.2% in the Mountain division.
The 12-month changes were all positive -- ranging from +3.6% in the Middle Atlantic di...
More
Sort By