A government gauge of house prices was also on the rise
07/25/2017
|
ConsumerAffairs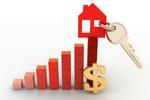 There doesn't seem to be an end in sight for the spiraling cost of housing.
According to the S&P; CoreLogic Case-Shiller National Home Price NSA Index, prices posted an annual gain of 5.6% in May -- the same as in April.
The annual increase for the 10-City Composite was 4.9%, while the 20-City Composite advance came in at 5.7%. The biggest gainers were Seattle (+13.3%) followed by Portland Ore. (+8.9%) and Denver (+7.9%). In all, nine cities reported greater price increas...
More
Home values are higher than at the peak of the housing bubble
07/25/2017
|
ConsumerAffairs

By Mark Huffman
Mark Huffman has been a consumer news reporter for ConsumerAffairs ... Read Full Bio→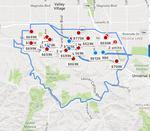 The thing that jumped off the page from Monday's existing home sales report was the fact that home sales went down in June, yet home prices went up.
Sales were down 1.8% but the median price was up nearly 7%, largely due to the fact that there simply aren't enough homes for sale to meet demand.
As a result, real estate marketplace Zillow reports the median U.S. home value is now over $200,000 for the first time ever, eclipsing the $196,600 reached at the peak of the housi...
More
Sort By