However, consumers should be safe because of a healthier housing market
11/14/2017
|
ConsumerAffairs

By Mark Huffman
Mark Huffman has been a consumer news reporter for ConsumerAffairs ... Read Full Bio→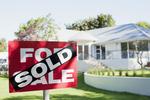 Home prices have returned to the lofty levels they reached 10 years ago, just before the market crashed in a wave of foreclosures. But today's housing market is very different from the one in 2006, according to Danielle Hale, chief economist at realtor.com.
In 2006, the housing market was fueled by plentiful mortgage money and lenient underwriting standards, meaning consumers who couldn't afford homes were still able to borrow money to buy them.
Builders put up new homes ...
More
The increases come even though sales growth has stalled
10/03/2017
|
ConsumerAffairs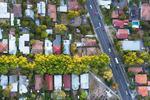 Home prices posted strong increases on both an annual and monthly basis during August.
Property information provider CoreLogic reports its Home Price Index (HPI) jumped 6.9 percent from August 2016 and 0.9 percent from July 2017.
"While growth in home sales has stalled due to a lack of inventory during the last few months, the tight inventory has actually helped stabilize price growth," said CoreLogic Chief Economist Dr. Frank Nothaft.
"Over the last three years, price gro...
More
Sort By