Sales are slowing down, but buyers find that prices aren't
12/27/2018
|
ConsumerAffairs

By Mark Huffman
Mark Huffman has been a consumer news reporter for ConsumerAffairs ... Read Full Bio→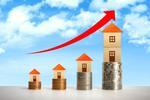 The housing market has cooled in recent months with home sales slowing from their redhot pace, but the prices consumers are paying for homes is still going up.
The monthly S&P; CoreLogic Case-Shiller Index shows home prices rose an average of 5.5 percent in October even as pending home sales, as measured by the National Association of Realtors (NAR), fell 2.6 percent.
Lawrence Yun, NAR's chief economist, said that ten straight months of decline certainly isn't good news f...
More
But a cooling market in 2019 could be an advantage for buyers
12/20/2018
|
ConsumerAffairs

By Mark Huffman
Mark Huffman has been a consumer news reporter for ConsumerAffairs ... Read Full Bio→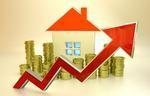 A new industry report shows home affordability is now at its lowest point since just before the housing crash of 2008.
Attom Data Solutions, which tracks national property values, reports the median home value in the U.S. in the current quarter is at its lowest point since the third quarter of 2008. Home values plummeted after the housing bubble popped in the following quarter of that year, leaving many recent buyers owing more on their mortgages than their homes were wo...
More
Sort By