Hurricanes Harvey and Irma were factors in the latter
09/21/2017
|
ConsumerAffairs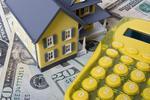 The prices of houses across the U.S. rose during July.
The Federal Housing Finance Agency (FHFA) reports its seasonally adjusted monthly House Price Index (HPI) was up 0.2 percent following a gain of 0.1 percent in June.
For the nine census divisions, seasonally adjusted monthly price changes ranged from a 0.5 percent decline in the West North Central and Pacific divisions to a gain of 0.6 percent in the East North Central division.
The year-over-year performance was stron...
More
Overvaluing is a growing concern
09/05/2017
|
ConsumerAffairs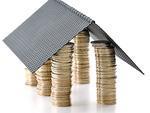 Home prices continued to push higher in July, with the CoreLogic Home Price Index (HPI) up strongly both year-over-year and month-over-month.
On an annual basis, prices jumped 6.7% and rose 0.9% from June to July.
Home price growth in the Pacific Northwest and mountain states led the nation with the highest appreciation rates. "The sharp increase in prices in Washington and Utah has been especially striking," said CoreLogic Chief Economist Dr. Frank Nothaft, "with home pr...
More
Sort By