Study shows 'significant' drop in housing demand in several markets
03/11/2019
|
ConsumerAffairs

By Mark Huffman
Mark Huffman has been a consumer news reporter for ConsumerAffairs ... Read Full Bio→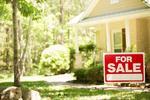 The housing market has been red hot in the last five years, but there have been signs it has cooled off in the last 12 months. A new academic study suggests it could get even cooler in the months ahead.
Researchers at Florida Atlantic University (FAU) and Florida International University have developed an index to track housing demand in the largest U.S. markets. It's called the Beracha, Hardin & Johnson Buy vs. Rent (BH&J) Index.
In 19 of the 23 markets it tracks, it now...
More
Here's why it might not help most buyers
02/18/2019
|
ConsumerAffairs

By Mark Huffman
Mark Huffman has been a consumer news reporter for ConsumerAffairs ... Read Full Bio→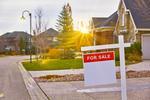 The number of homes for sale nationwide increased in January, reversing a trend that began in 2014 and has contributed to steadily rising home prices.
A new report from real estate marketplace Zillow shows housing inventory grew 1.2 percent last month, compared to January 2018. Theoretically, more homes for sale should balance out the supply and demand equation, which has favored sellers for more than four years.
But a closer look at the numbers suggests the average home ...
More
Sort By