Sales were on the rise as well
07/05/2017
|
ConsumerAffairs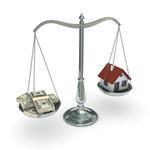 Home prices were up again in May on both a monthly and year-over-year basis.
Property information-provider CoreLogic reports that on a annual basis, its Home price Index (HPI) in May rose 6.6% from the same month a year ago, and was up 1.2% on a month-over-month basis.
"The market remained robust with home sales and prices continuing to increase steadily in May," said Dr. Frank Nothaft, chief economist for CoreLogic. "While the market is consistently generating home price...
More
Weekly jobless claims edged upward in mid-June
06/22/2017
|
ConsumerAffairs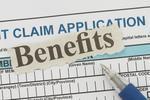 The run-up in home prices continues unabated.
The Federal Housing Finance Agency (FHFA) reports its seasonally adjusted House Price Index (HPI) rose 0.7% in April. At the same time, the March estimate was revised upward to a gain of 0.7% from 0.6%.
On a year-over-year basis, the HPI rose 6.8%.
For the nine census divisions, monthly price changes ranged from a drop of 0.1% in the East South Central division to a 1.6% gain in the West South Central division.
The 12-month chang...
More
Sort By