Analysts see no end in sight to the increases
04/06/2017
|
ConsumerAffairs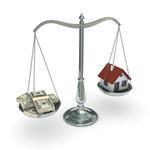 The increases in home prices keep on coming.
Property information provider CoreLogic reports its Home Price Index (HPI) shows housing prices across the U.S. were up 7% in February from the same month a year ago.
On a month-over-month basis, prices rose 1%.
"Home prices and rents have risen the most in local markets with high demand and limited supply, such as Seattle, Portland and Denver," said CoreLogic Chief Economist Dr. Frank Nothaft. "The rise in housing costs has bee...
More
January prices were also up from December's level
03/28/2017
|
ConsumerAffairs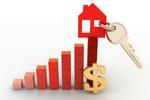 Home price gains continued in January on both a year-over-year and month-over-month basis.
According to the S&P; CoreLogic Case-Shiller Indices, the National Home Price NSA Index, covering all nine U.S. census divisions, jumped 5.9% from a year earlier, setting a 31-month high.
The 10-City Composite was up 5.1%, and the 20-City Composite reported a rise of 5.7%.
Seattle, Portland, and Denver had the highest year-over-year gains among the 20 cities over each of the last 12 ...
More
Sort By