An industry report shows the rate for the average borrower dropped below 5 percent
02/13/2019
|
ConsumerAffairs

By Mark Huffman
Mark Huffman has been a consumer news reporter for ConsumerAffairs ... Read Full Bio→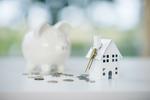 Home buyers have faced challenges over the last year because of rising mortgage rates, but those rates have dipped in the last month -- at least for buyers with the best credit.
According to the latest monthly report from LendingTree, buyers with the best credit profiles were offered 30-year fixed-rate mortgage rates that averaged 4.19 percent, down from 4.35 percent in December.
The difference of 16 basis points on a $200,000 mortgage lowers the monthly payment by $18.75...
More
But the average new home still costs more than an existing one
01/21/2019
|
ConsumerAffairs

By Mark Huffman
Mark Huffman has been a consumer news reporter for ConsumerAffairs ... Read Full Bio→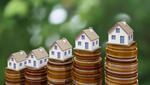 Housing affordability remains a concern for many would-be home buyers, especially now that mortgage rates are going up. But a new report from real estate marketplace Zillow suggests one segment of the housing market is losing pricing power.
A Zillow analysis found that home builders lowered the price on their new inventory at a faster rate in the fourth quarter of 2018 than in the first quarter. The report found a quarter of new homes on the market in the last three mont...
More
Sort By