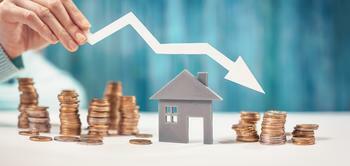 On the other hand, homeowners in some markets are still seeing home values rise
Maybe you have no intention of selling your home anytime soon so a decline in home prices is not a big concern. At the same time, the equity in your home probably makes up a big piece of your net worth.
The good news? The decline in home values has slowed from the summer months. But the bad news is that homeowners nationwide lost $1.3 trillion in home equity in the third quarter of this year, according to a report by Black Knight, a property data firm. It's the largest q...