Prices are up 6.2 percent in all 20 markets monitored by Case-Shiller
03/29/2018
|
ConsumerAffairs

By Mark Huffman
Mark Huffman has been a consumer news reporter for ConsumerAffairs ... Read Full Bio→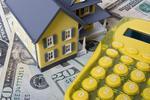 With the spring homebuying season just getting underway, home shoppers are facing a double challenge. There are fewer homes to buy and they cost more. In fact, there is new evidence suggesting that the average wage-earner is getting priced out of the housing market.
This week, the S&P; CoreLogic Case-Shiller Indices showed home prices rose in January in all 20 monitored real estate markets, with prices rising 6.2 percent year-over-year. Seattle, Las Vegas, and San Franci...
More
Rising prices and reduced tax breaks could lead to 'migration'
01/02/2018
|
ConsumerAffairs

By Mark Huffman
Mark Huffman has been a consumer news reporter for ConsumerAffairs ... Read Full Bio→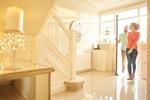 Home prices closed out 2017 with a 6.2 percent year-over-year increase, according to the latest accounting by the S&P; CoreLogic Case-Shiller Indices.
Rising home prices, coupled with the reduction of some homeownership tax benefits, could bring about significant changes to the 2018 housing market. Javier Vivas, Director, Economic Research at realtor.com, sees housing markets with both high home prices and high taxes as facing some of the biggest challenges.
"Constricted ...
More
Sort By