The increases come even though sales growth has stalled
10/03/2017
|
ConsumerAffairs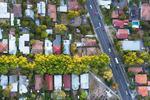 Home prices posted strong increases on both an annual and monthly basis during August.
Property information provider CoreLogic reports its Home Price Index (HPI) jumped 6.9 percent from August 2016 and 0.9 percent from July 2017.
"While growth in home sales has stalled due to a lack of inventory during the last few months, the tight inventory has actually helped stabilize price growth," said CoreLogic Chief Economist Dr. Frank Nothaft.
"Over the last three years, price gro...
More
However, the housing market may be in for challenging times
09/27/2017
|
ConsumerAffairs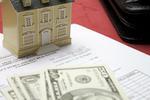 July showed a solid gain for the prices of U.S. homes, signaling encouraging trends for economic growth in cities across the country.
According to the S&P; CoreLogic Case-Shiller U.S. National Home Price Index, (covering all nine U.S. census divisions) prices were 5.9 percent higher this year than July 2016.
The 10-City Composite annual increase came in at 5.2 percent, while the 20-City Composite jumped 5.8 percent.
The highest year-over-year gains among the 20 cities came...
More
Sort By