Zillow finds most affordable homes are in the Southeast and Midwest
05/16/2017
|
ConsumerAffairs

By Mark Huffman
Mark Huffman has been a consumer news reporter for ConsumerAffairs ... Read Full Bio→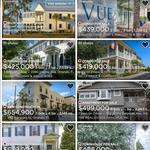 Affordability has always been one of the biggest challenges to homeownership, but is especially the case these days, as home prices keep rising.
And while affordability factors vary city to city and state to state, that doesn't help a prospective buyer whose job and family connections require him or her to remain in the same city.
But what about those who can live pretty much anywhere -- retirees, young people just starting out, and people who are simply "starting over," ...
More
Increases were seen both annually and month-over-month
05/02/2017
|
ConsumerAffairs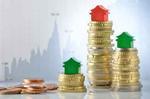 Homeowners had a lot to smile about in March.
Property information provider CoreLogic's home price index (HPI) shows home prices continued to put money in their owner's pockets.
Prices nationwide -- including distressed sales -- jumped 7.1% in March from the same month a year earlier and rose on a month-over-month basis by 1.6%.
Price gains were broad-based, according to the HPI, with 90% of metropolitan areas posting year-over-year gains. Major metropolitan areas were esp...
More
Sort By