The S&P CoreLogic Case-Shiller National Index is close to a record high
09/27/2016
|
ConsumerAffairs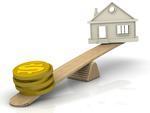 July was another month of solid gains in home prices, according to the S&P; CoreLogic Case-Shiller Indices, with the index covering all nine U.S. census divisions showing a 5.1% annual gain.
The 10-City Composite was up 4.2%, down from the 4.3% annual gain posted in June, while the 20-City Composite rise of 5.0% was down 0.1% from June.
The highest year-over-year gains among the 20 cities over each of the last six months came in Portland, Seattle, and Denver. Portland led...
More
Strongest price advances were in the West
09/09/2016
|
ConsumerAffairs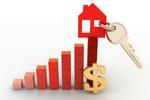 Home prices posted solid gains in July on both a year-over-year and month-over-month basis
Property information provider CoreLogic reports its Home Price Index (HPI) shows prices nationwide -- including distressed sales -- were up 6% from July 2015 and 1.1% from June.
"The strongest home price gains continue to be in the western region," said CoreLogic President and CEO Anand Nallathambi. "As evidence, the Denver, Portland and Seattle metropolitan areas all recorded doubl...
More
Sort By