Prices were up, though on an annual basis
03/24/2017
|
ConsumerAffairs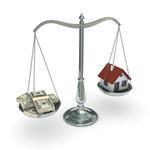 Housing prices across the U.S. were unchanged in January, according to the Federal Housing Finance Agency (FHFA) seasonally adjusted monthly House Price Index (HPI).
This is just the second month since early 2012 that the HPI has failed to increase. The other occurrence was in November, 2013. The previously reported December HPI increase of 0.4% was unrevised.
On a year-over-year basis -- from January 2016 to January 2017 -- house prices were up 5.7%.
The FHFA monthly HPI ...
More
The CoreLogic forecast calls for more of the same
03/07/2017
|
ConsumerAffairs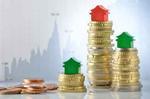 There's a good chance the value of your home went up during January.
Property information provider CoreLogic reports its Home Price Index (HPI) shows home prices nationwide -- including distressed sales -- shot up 6.9% in January from the same month a year ago and inched ahead 0.7% from December 2016.
"With lean for-sale inventories and low rental vacancy rates, many markets have seen housing prices outpace inflation," said CoreLogic Chief Economist Dr. Frank Nothaft.
The ...
More
Sort By