But the break in rising home prices may not last
07/01/2019
|
ConsumerAffairs

By Mark Huffman
Mark Huffman has been a consumer news reporter for ConsumerAffairs ... Read Full Bio→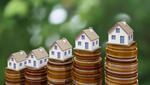 There's good news for would-be homebuyers who have struggled to find the right house in their price range. Home values have fallen for two straight months, according to real estate marketplace Zillow.
Home values have declined slightly for two straight months. Should that trend continue, it could make homes more affordable for more consumers, especially since mortgage rates have declined at the same time.
By early 2019, home affordability had become an issue preventing so...
More
Rising home prices continue to leave many behind
04/17/2019
|
ConsumerAffairs

By Mark Huffman
Mark Huffman has been a consumer news reporter for ConsumerAffairs ... Read Full Bio→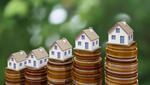 A survey by LendingTree reveals the housing market continues to pose stiff challenges to first-time home buyers.
The online mortgage marketplace commissioned a poll of consumers who hope to purchase their first home in the next two years. It found a strong desire among millennials to own a home, but it also revealed gaps in knowledge about the process.
Most strikingly, the survey revealed a disconnect between what first-time buyers can afford to pay and the realities of t...
More
Sort By