Combination of falling interest rates and slowing home price increases works in buyers' favor
08/06/2019
|
ConsumerAffairs

By Mark Huffman
Mark Huffman has been a consumer news reporter for ConsumerAffairs ... Read Full Bio→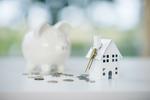 Consumers hoping to buy their first home, or perhaps move up, have been plagued by numerous headwinds over the last year, but those winds may be shifting.
In the last 18 months, mortgage interest rates have risen. Home inventory levels have fallen, which not only gives buyers fewer homes to choose from but puts upward pressure on prices. It's enough to almost make you want to go on renting -- except that rents are also going up.
But here's some welcome good news: that scr...
More
But the break in rising home prices may not last
07/01/2019
|
ConsumerAffairs

By Mark Huffman
Mark Huffman has been a consumer news reporter for ConsumerAffairs ... Read Full Bio→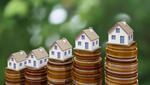 There's good news for would-be homebuyers who have struggled to find the right house in their price range. Home values have fallen for two straight months, according to real estate marketplace Zillow.
Home values have declined slightly for two straight months. Should that trend continue, it could make homes more affordable for more consumers, especially since mortgage rates have declined at the same time.
By early 2019, home affordability had become an issue preventing so...
More
Sort By