Phoenix, Las Vegas, and Charlotte saw the biggest price jumps
09/26/2019
|
ConsumerAffairs

By Mark Huffman
Mark Huffman has been a consumer news reporter for ConsumerAffairs ... Read Full Bio→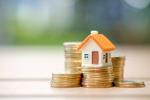 After dipping earlier in the year, home prices are moving higher again -- and that may be prompting some potential buyers to get off the sidelines.
The monthly S&P Dow Jones Indices for July show home prices rose 3.2 percent on a year-over-year basis. Phoenix, Las Vegas, and Charlotte showed the biggest gains in the 20-City Composite Index.
In July, the median home in Phoenix increased in value by 5.8 percent year-over-year, followed by Las Vegas with a 4.7 percent increa...
More
Combination of falling interest rates and slowing home price increases works in buyers' favor
08/06/2019
|
ConsumerAffairs

By Mark Huffman
Mark Huffman has been a consumer news reporter for ConsumerAffairs ... Read Full Bio→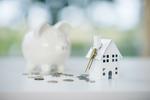 Consumers hoping to buy their first home, or perhaps move up, have been plagued by numerous headwinds over the last year, but those winds may be shifting.
In the last 18 months, mortgage interest rates have risen. Home inventory levels have fallen, which not only gives buyers fewer homes to choose from but puts upward pressure on prices. It's enough to almost make you want to go on renting -- except that rents are also going up.
But here's some welcome good news: that scr...
More
Sort By