Best Hearing Aids in Tulsa, OK


Written by
Many people with hearing loss benefit from using hearing aids, and modern devices come in a variety of styles to suit people of all ages and lifestyles. We put together this list of best audiologists and hearing aids in Tulsa to help people hear their surroundings and reconnect with the world.
Why trust ConsumerAffairs?
Our recommendations are based on what reviewers say.
4,307,388 reviews on ConsumerAffairs are verified.
We require contact information to ensure our reviewers are real.
We use intelligent software that helps us maintain the integrity of reviews.
Our moderators read all reviews to verify quality and helpfulness.
Top 9 Tulsa Hearing Aid Stores and Audiologists

Read 33 Reviews

Free hearing test. Located in more than 450 Sam's Club stores. State-licensed hearing professionals on staff. Annual follow-up testing. Online scheduling available. Hearing aid pairs start at $199.

Chat with a ConsumerAffairs decision guide

Live agent
Read Author Review

Offers a variety of services, including hearing testing, fitting and repair. Stocks several types of hearing aids in Tulsa. Performs hearing exams and audiometric tests.

Chat with a ConsumerAffairs decision guide

Live agent
Read Author Review

Works with customers on an individual basis to find a personalized hearing care solution that fits their unique lifestyle. Offers state-of-the-art hearing technology at competitive prices.

Chat with a ConsumerAffairs decision guide

Live agent
Read Author Review

Provides several health care services, including hearing assessments, rehabilitation, education and counseling. Fits and sells advanced hearing aids and assistive devices to suit all lifestyles and types of hearing.

Chat with a ConsumerAffairs decision guide

Live agent
Read Author Review

Has experienced Tulsa audiologists with more than 50 years of experience on staff. Opened in 1959. Has locations in Tulsa, Bartlesville, Claremore and Muskogee.

Chat with a ConsumerAffairs decision guide

Live agent
Read Author Review

Provides hearing tests and a selection of hearing aids. Offers hearing aids that range from large, easy-to-handle devices to invisible devices that are concealed within the ear canal.

Chat with a ConsumerAffairs decision guide

Live agent
Read Author Review

Provides hearing health services to children and adults through a collaboration between Tulsa audiologists and speech-language pathologists. Repairs and maintains hearing aids purchased from other providers.

Chat with a ConsumerAffairs decision guide

Live agent
Read Author Review

Developed the popular receiver-in-the-canal technology. Offers a range of hearing instruments that provide the widest spectrum of sound reproduction in the hearing aid industry.

Chat with a ConsumerAffairs decision guide

Live agent
Read Author Review

Employs award-winning clinicians and audiologists. Provides many different audiological services to its patients, including balance assessments, tinnitus management and aural rehabilitation.

Chat with a ConsumerAffairs decision guide

Live agent

In Oklahoma, nearly 60,000 people have some degree of hearing loss. While more than half of people with hearing impairment are 60 years old or older, hearing loss can affect anybody in Tulsa. Hearing loss is common among children and younger people, especially musicians and people who work in noisy environments.
How much do hearing aids cost in Tulsa?
Hearing aid prices in Tulsa vary significantly — the most basic models typically cost around $1,000, and top-of-the-line devices have a price of $4,000 or more. Factors that influence hearing aid costs include:
Analog vs. digital technology
Custom fitting
Style and concealability
Bluetooth connectivity
Warranties
Schedule a consultation with a Tulsa audiologist to determine the best hearing aid for you. These professionals help people understand the differences between hearing devices and recommend proper treatment.
How can I pay for hearing aids in Tulsa?
Since hearing aids are expensive and not always covered by insurance, multiple government and nonprofit organizations in Tulsa provide financial assistance to people who are deaf or hard of hearing.
The Sertoma Hearing Aid Recycling Program, also known as SHARP, provides reconditioned hearing aids to low-income Oklahomans. Recipients must satisfy the program's financial criteria and get tested by a participating audiologist. SHARP charges a $50 refundable application fee and helps people ages 18 and older.
The Oklahoma Department of Rehabilitation Services pays up to $4,450 for a pair of new digital hearing aids to help Oklahomans whose hearing loss affects their ability to work. It also provides hearing services, including diagnostic testing.
SoonerCare, Oklahoma's version of Medicaid, covers the cost of hearing aids in Tulsa for qualifying children under the age of 21. Recipients must live in households with an annual income of less than 185% of the poverty level. SoonerCare covers pairs of hearing aids that cost up to roughly $2,600 if they are medically necessary.
Your county's social service office may also have more information. If you are a federal employee or retiree, some insurance plans in the Federal Employees Health Benefits Program may provide hearing aid coverage. If you are a veteran, the Department of Veterans Affairs provides free hearing aids if you meet certain qualifications. Check the department's website to see if you are eligible.
Tulsa hearing aid FAQ
Does Medicare cover hearing aids in Tulsa?

Medicare in Tulsa doesn't cover hearing aids or hearing exams. However, there are other options for people who qualify for financial assistance based on their income. Starkey's HEAR Now Program isn't specific to Tulsa, but the initiative provides hearing aids for people with net incomes less than $19,058 for a single or $25,743 for dual hearing aids. You only pay for the hearing test along with an application fee of $125.
Where can I get a hearing aid repair in Tulsa?

Most audiologists in Tulsa repair hearing aids. Hearing aids usually come with a one- to three-year warranty that covers them against loss, damage and repairs. Consumers who purchase their hearing aids in Tulsa through a clinic or medical center don't typically have to send their devices to manufacturers for repairs.
Where can I buy hearing aid batteries in Tulsa?

You can buy hearing aid batteries in most supermarkets and from online retailers. Rechargeable batteries are also available.
Hearing loss resources in Tulsa
Tulsa residents with hearing loss have several local resources available to them:
Deaf and Hard of Hearing Services is a government agency that provides multiple programs and educational opportunities for Oklahomans who are deaf, hard of hearing, late-deafened, deaf-blind and suffering from speech impairments.
TSHA is a nonprofit organization that provides services to those who are deaf, hard of hearing or experiencing hearing loss. TSHA strives to increase the independence of people with hearing loss.
The United Way Hearing Aid Bank assists Oklahomans with limited incomes purchase high-end hearing aids at reduced prices. This program is a collaboration between the United Way of Central Oklahoma, Starkey Hearing Instruments and the Department of Communication Sciences & Disorders at the College of Allied Health.
Thanks for subscribing.
You have successfully subscribed to our newsletter! Enjoy reading our tips and recommendations.
Tulsa hearing aid company information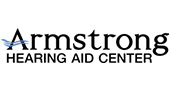 Armstrong Hearing Aid Center provides comprehensive hearing evaluations and long-term treatment plans. The company sells Audibel hearing aids and offers patients access to a national network of audiology specialists that honor the Audibel warranty, support and service guarantees. All Audibel products receive free cleanings and testing.
Address: 6038 S. Yale Ave., Tulsa, OK 74135
Phone: (539) 202-1369
Hours: M - Th: 9am - 4:30pm; F: 9am - 12:30pm
Website: armstronghearing.com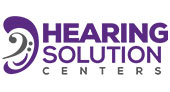 Hearing Solution Centers offers audiological evaluations, tinnitus treatment, hearing aid repairs, earwax management, assistive learning devices and custom earplugs. This company is the No. 1 provider of in-ear monitors in Tulsa. These devices help musicians avoid the on-stage feedback associated with conventional stage monitors.
Address: 5525 E. 51st St., Ste. 500, Tulsa, OK 74135
Phone: (918) 602-4109
Hours: M - F: 8:30am - 5pm
Website: heartulsa.com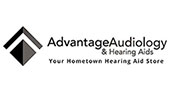 Advantage Audiology & Hearing Aids offers a variety of hearing aids in Tulsa, including conventional analog, behind-the-ear, in-the-ear, in-the-canal, receiver-in-the-ear, open-fit and extended-wear models. The company stocks a range of assistive listening devices to help its clients with different hearing needs. Patients can also take advantage of the company's hearing aid fitting and repair services.
Address: 5105 S. Sheridan Road, Tulsa, OK 74145
Phone: (918) 992-4908
Hours: M - Th: 9am - 5pm; F: 9am - 3:30pm
Website: advantage-audiology.com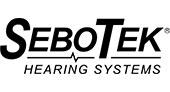 SeboTek Hearing Systems was founded in 1984 by Jim and Mike Feeley. The two worked extensively on the first receiver-in-the-canal hearing aid, which was introduced in 2003 by SeboTek and its sister company, Clear-tone. The company currently offers proprietary technology such as its Moisture Protection System, Auto-FOCUS feature and Voice Priority Noise Reduction feature.
Address: 2323 S. Sheridan Road, Tulsa, OK 74129
Phone: (918) 388-9000
Hours: Call for hours
Website: sebotek.com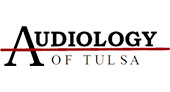 Audiology of Tulsa is the oldest and largest doctoral-level, private audiology practice in Oklahoma. The business has three locations and employs five doctoral-level audiologists. It offers hearing evaluations and audiological tests to determine the cause of a customer's hearing loss. The company then tailors one of its hearing devices to the customer's needs. Earwax removal and musicians' earplugs are also available.
Address: 4564 S. Harvard Ave., Tulsa, OK 74135; Multiple locations
Phone: (918) 745-9052
Hours: M - Th: 8:30am - 5pm; F: 8:30am - 12pm
Website: audiologyoftulsa.com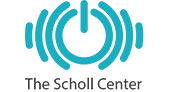 The Scholl Center for Communication Disorders provides a comprehensive array of hearing services in Tulsa, including hearing evaluations and hearing aid consultations. It also offers hearing aids from Phonak, ReSound, Starkey and Oticon. The center has award-winning clinicians and audiologists on staff to provide the highest level of medical care possible.
Address: 3105 S. Harvard Ave., Tulsa, OK 74135
Phone: (918) 553-5481
Hours: M - F: 8am - 5pm
Website: theschollcenter.com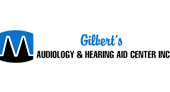 Gilbert's Audiology & Hearing Aid Center offers hearing aid technology that alters high-pitch speech sounds to create greater hearing clarity. All of its hearing aids are Bluetooth enabled, which allows them to stream cell phones, televisions, MP3 players and remote microphones. Gilbert's offers hearing instruments from top manufacturers, including Siemens, Unitron, Bernafon, ReSound, Widex USA, Phonak, Oticon, Sonic and Starkey. The business is a United Health Care provider, and it offers flexible, no-interest financing options.
Address: 2424 E. 21st St., Ste. 160, Tulsa, OK 74114
Phone: (918) 744-0440
Hours: M - F: 9am - 4:30pm
Website: gilbertsaudiologyinc.com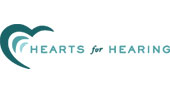 Hearts for Hearing offers a wide range of services for children and adults with hearing loss. Adult customers can get various types of hearing aids, cochlear implants, ear wax management services, tinnitus therapy and misophonia treatment. Younger patients receive hearing testing and hearing loss solutions, including behind-the-ear hearing aids, bone-conduction hearing devices, cochlear implants and remote microphone systems. The clinic stocks ReSound, Widex, Starkey, Unitron, Signia, Phonak, Oticon and Lyric hearing aids, and it offers a financial assistance program for those in need.
Address: 5350 E. 31st St., Ste. 301, Tulsa, OK 74135
Phone: (918) 236-0405
Hours: M - F: 8am - 5pm
Website: heartsforhearing.org
Comparing
×
You're signed up
We'll start sending you the news you need delivered straight to you. We value your privacy. Unsubscribe easily.