Find the Best Electric Wheelchairs

Compare Reviews for Top Electric Wheelchairs

BraunAbility
Read 109 Reviews

New and pre-owned wheelchair accessible vehicles start at $29,900. Available with a variety of configurations and price points for all lifestyles and budgets. Wheelchair lifts available for installation on full-sized van or RVs.

Pride Mobility
Read 60 Reviews

One of the largest designers and manufacturers of mobility solutions in the United States, their products include lift recliners, scooters and electric wheelchairs outfitted with the latest technology. Prices start around $1,699.

KD Smart Chair
Read 15 Reviews

This lightweight electric chair is compact enough to fit easily into a closet or vehicle. It weighs 50 pounds and can hold up to 330 pounds. Retail price is $1,895, but you can often find sales on the company's website.

EZ Lite cruiser
Read Expert Review

This company makes lightweight (weighing no more than 63 pounds), durable electric wheelchairs ideal for travel. You can choose from the standard model and deluxe slim or wide models. Prices start at $2,195.

Hoveround Wheelchair
Read Expert Review

This company has been has been providing mobility solutions like electric wheelchairs, stair lifts and electric scooters for over 20 years. Their products range from compact to luxury models. Prices start at $699.

Invacare
Read Expert Review

This brand is known for its high-tech, feature-rich electric wheelchairs. The Storm and TDX wheelchairs feature advanced steering and stability systems at various price points. Prices start at about $5,000.

Levo
Read Expert Review

This company specializes in designing and developing standing (or vertical) electric wheelchairs. The combi, combi Jr. and C3 are all built for versatile use in various environments. They are available at select retailers.

Merits
Read Expert Review

This company sells scooters, motorized beds and various power wheelchairs that range from basic electric versions to feature-rich deluxe models. These wheelchairs are available at most retailers, starting at about $1,600.

Permobil
Read Expert Review

These electric wheelchairs are available at distributors and retailers nationwide. The Corpus line of electric wheelchairs are built for maximum comfort, versatility and maneuverability, giving you the smoothest ride possible.

Sunrise Medical
Read Expert Review

This designer, developer and manufacturer of mobility and rehabilitation products makes customizable electric wheelchairs. Its Quickie and Zippie electric wheelchairs are available at prices starting at $5,665.
Common questions about electric wheelchairs
What is an electric wheelchair?
Electric wheelchairs are battery-powered wheelchairs that are operated by a joystick located on the armrest of the chair. These motorized wheelchairs are easy to use and don't require the user to manually push the wheels in order to move the chair. Unlike a mobility scooter that is mainly used outdoors, an electric wheelchair can also be used indoors and is easy to navigate through tight spaces like hallways and doorways. Electric wheelchairs may also be used by individuals who need to go longer distances or over rough terrain that would be difficult or tiring if using a manual wheelchair.
How fast do electric wheelchairs go?
The fastest electric wheelchair can go up to 8-10 miles per hour. Most power wheelchairs reach an average speed of 5 miles per hour.
How does an electric wheelchair work?
Electric motors are located behind or underneath the seat of the wheelchair and are usually powered by rechargeable deep-cycle batteries that hold enough power to last about a day between charges. Most power chairs come with a built-in charger that can be plugged into a standard wall outlet and are controlled with a joystick that regulates the wheelchair speed and direction.
Many electric wheelchair manufacturers offer customized control options to accommodate users who do not have the ability to use a hand-controlled joystick. Power chair drive systems can be front, center, rear wheel or all-wheel drive. Drive wheels are fixed on a single plane and guide wheels are usually fitted with variable suspension springs and struts so the wheels stay on the ground even on rough and uneven surfaces.
How much is an electric wheelchair?
You could pay anywhere from $1,200 to well over $10,000 for an electric wheelchair. Electric wheelchair cost depends on its size, weight, features and functions. A cheap electric wheelchair may not cost much more than $1,000, but a high-end, heavy-duty power chair could cost you several thousand dollars. However, you can lower your electric wheelchair price with an electric wheelchair rental. You can rent one from a medical supply store for $300-$700, depending on how long you need it.
Does Medicaid cover electric wheelchairs?
If using a wheelchair is medically necessary, Medicare Part B may pay for an electric wheelchair when prescribed by your doctor. Medicaid can pay the remaining amount (usually 20 percent) as long as you purchase from a Medicare-approved medical equipment supplier. Talk to your doctor to determine your eligibility for coverage in your state. Not all electric wheelchair manufacturers accept Medicare or Medicaid, so talk to each provider about your payment options.
How long do wheelchair batteries last?
A fully-charged wheelchair battery can last you anywhere from 12 to 25 hours, generally giving you about 10-20 miles of use before you need to charge it again. It takes around 8-10 hours to charge an electric wheelchair battery fully. Here are some factors that can affect battery life.
Battery age: In general, electric wheelchair batteries older than 18 months should be replaced. Batteries that have been in use for more than 18 months do not hold their charge reliably, and you may find yourself charging your wheelchair more often than you want to.
User weight: The heavier the user is, the harder the wheelchair has to work to move. This extra effort puts more strain on the battery, so heavy users may need to replace their batteries more often.
Terrain: If you're taking your wheelchair over uneven terrain (especially outdoors), the chair most likely has to work harder to climb over obstacles. This strain can also drain your battery.
Where can I take my wheelchair?
You can take most electric wheelchairs anywhere you want. They are made to be durable and withstand rough conditions. However, some offer features better suited for navigating rough terrain or indoor spaces.
Indoor electric wheelchair: If most of your activity takes place indoors, you'd probably get the most out of a narrow chair with mid-wheel drive. These types of chairs have the best maneuverability, which is key for indoor spaces with tight corners or narrow hallways.
All-terrain electric wheelchair: If you plan on using your electric wheelchair outdoors on nature trails or across uneven terrain, look for a chair with larger wheels and front-wheel drive. All-terrain electric wheelchairs and all-terrain power chairs have larger wheels that can roll over rough ground and make for a smoother ride.
Folding electric wheelchair: If you plan on traveling often with your wheelchair, consider a foldable electric wheelchair. These lightweight motorized wheelchairs collapse for easy storage in a car or on a plane during travel. Foldable power chairs are often cheaper than heavy deluxe models.
Can I buy a custom electric wheelchair?
Some electric wheelchair manufacturers and retailers like Built-4-Me and Sunrise Medical sell custom electric wheelchairs. You can choose the size, controller, features, color and other options.
Electric wheelchair controller options: Most standard electric wheelchairs come with joystick controls. Custom models, however, have multiple controller options. Rounded, mouselike compact joysticks or touchpad controls are more sensitive than standard joysticks, making them a popular option for people with arthritis. Also, head controls allow you to steer and power your wheelchair by moving your head.
Types of electric wheelchairs
Standard electric wheelchairs
Most standard electric wheelchairs have cushioned rehab seats and joystick controls. Features vary across models, but you can expect to get 10 to 15 hours of battery life and attain a speed of about 6 miles per hour.
Power chairs
Power chairs are electric wheelchairs that look like full-size chairs that include headrests. These chairs tilt and recline at the touch of a button. Hoveround, Pride and many others sell power chairs.
Vertical chairs
Vertical or standing electric wheelchairs are electric wheelchairs that hold you in a vertical position. This standing position improves blood flow and extends your reach, making these some of the most versatile chairs on the market. Specialty retailers like Permobil sell vertical chairs.
Pediatric power wheelchairs
Some electric wheelchair manufacturers make smaller models for children that you can adjust as the user ages. These chairs are designed to accommodate a child's growth. Pediatric chairs are available from Levo, Permobil and Sunrise Medical.
Heavy duty power wheelchairs
Heavy duty power wheelchairs are motorized wheelchairs made for the bariatric market. These bariatric wheelchairs can support up to 600 pounds. Most companies like Pride or Hoveround also sell bariatric motorized wheelchairs.
Electric wheelchair dimensions
How wide are electric wheelchairs?
Most electric wheelchairs are at least 22-24 inches wide. Bariatric electric wheelchairs and deluxe power chairs will tend to be a bit wider.
How wide does a hallway need to be for a wheelchair?
On average, hallways are about 24-27 inches wide, which is a tight fit for most wheelchairs. Most hallways, aisles and doorways should be about 32 inches wide to accommodate wheelchairs comfortably.
How tall are motorized wheelchairs?
Most power chairs and electric wheelchairs have a seat height of 19-24 inches. You can adjust your height in some deluxe power chairs.
How much does an electric wheelchair weigh?
Most motorized wheelchairs weigh about 100-250 pounds. Some lightweight electric wheelchairs and lightweight power chairs are built to weigh less than 100 pounds to make travel easier. Heavy duty power chairs and bariatric electric wheelchairs can weigh up to 400 pounds.
Thank you, you have successfully subscribed to our newsletter!
We value your privacy. Unsubscribe easily.
Expert reviews about electric wheelchairs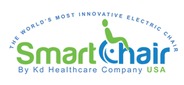 This FDA-cleared smart electric wheelchair is lightweight and easy to fold, making it easy to take with you anywhere. Choose from a standard model, which holds up to 285 pounds, or the heavy-duty model, which holds up to 330 pounds.
Read More

The company manufactures and sells power chairs and though it doesn't make scooters, the company sells a diverse collection of them from other manufacturers. Hoveround's mobility specialists deliver purchases to consumers and acquaint them with their new electric wheelchairs or scooters.
Scooter line: The company sells Drive Mobility scooters. The products range from the compact travel models like the Scout series to the deluxe, feature-rich Cobra scooters. Prices start at $699.
Electric wheelchairs: They sell two types of electric wheelchairs: the M5 standard model and the heavy-duty Teknique. The M5 is built for versatile use in almost any environment; it has a rounded design for increased maneuverability. The Teknique has a similar design, though it comes in larger models capable of supporting up to 600 pounds.
Free DVD information kit: Consumers can request a free DVD information kit which provides valuable insight and information to consumers considering the purchase of a mobility scooter or a power chair.
Clearance sales: The company offers occasional clearance sales on its scooter models. These sales rotate as stock becomes available, so price-conscious consumers may want to check the company's website regularly.
Delivery and in-home training: Their mobility specialists personally deliver products to consumers' homes. The specialist will adjust the power chair and answer any questions consumers may have about their new electric wheelchair.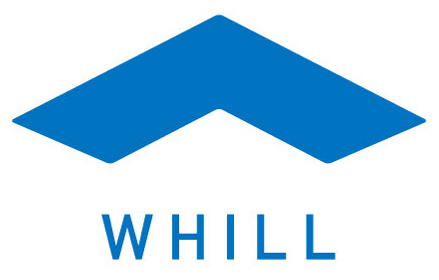 This company designs and manufactures personal electric vehicles (EVs) that help people with mobility problems enjoy more independence. The Model A and the Model M are electric wheelchairs built with the latest mobility technology.
Model A Power Wheelchair: This chair is built for both indoor and outdoor areas. It has two motors for improved traction, and its precise handling makes turning in small spaces easy. It has a top speed of 5.5 miles per hour and a range of about 12 miles.
Model M Power Wheelchair: This chair is compact and smaller than the Model A. It can navigate both indoor and outdoor areas and, because of its smaller size, turn more easily than the Model A. It has a top speed of 5.5 miles per hour and a range of about 15 miles.
Omni-wheels: Both the Model A and Model M are outfitted with WHILL's patented Omni-wheels. These wheels are made from 24 independent rollers that allow the wheelchairs to move in any direction. They can clear obstacles that are up to 3 inches tall and create a smooth ride even over rough terrain.
Controller styles: You can choose between two different types of controllers: the Easy Grip joystick control or the Mouse controller. Each is responsive, so choosing between them is simply a matter of preference. You can configure them for right or left-hand use.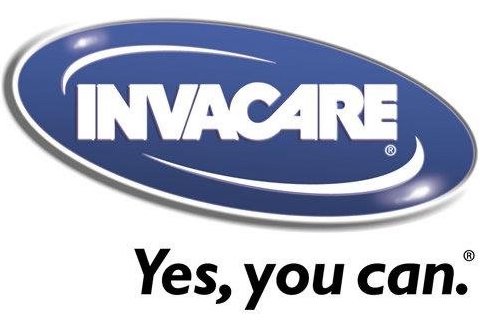 The company is headquartered in Elyria, Ohio, and sells mobility products in 80 countries around the world. Invacare Homecare, the company's home-mobility product division, makes therapeutic recliners, beds, scooters and electric wheelchairs.
Storm series: The Storm series of electric wheelchairs have four-pole motors to decrease noise and proprietary electronics to make navigation easier. They are available with or without power seating.
TDX series: The TDX series is an advanced line of electric wheelchairs. They are generally quieter than other wheelchairs, and they have LiNX technology that improves control response. These chairs are available with or without power seating.
Gearless Brushless motors: Their Gearless Brushless motors require less power to run than most electric wheelchair motors. These motors improve battery life and extend the range of your wheelchair by a few miles.
TrueTrack technology: You can outfit some models with a track system that keeps the chairs on a forward path without needing constant small adjustments from the user.
SureStep suspension: Their power chairs come with suspension and stability technology that keep the chair balanced. The special suspension makes moving across uneven terrain smooth and minimizes tilting.

The company manufactures and designs various mobility products. Their electric wheelchairs come in front-, mid- or rear-wheel drive models to offer different levels of comfort and performance. They also manufacture manual wheelchairs and develop high-quality therapeutic cushions to improve comfort.
Corpus power chairs: The company designs and manufactures the Corpus line of power chairs. They are available in various models, including those with front-, mid- and rear-wheel drive systems. Each model is outfitted with reclining and tilt systems to make the chair as versatile as possible.
Corpus seating system: The Corpus seating system follows the contours of the user's body. Seats, armrests and cushions are adjustable for maximum comfort. The seats of Corpus models can be raised 12 or 14 inches, depending on the model.
Fully-independent suspension: Most power chairs are equipped with completely independent suspension systems. These systems of shocks are fully adjustable to help you get the smoothest ride possible.
Standing power chairs: The F5 Corpus VS is a vertical power chair that features all the comforts of a power chair with the support and positioning of a standing chair. This model is built to improve circulation and relieve pressure associated with sitting too long.
Pediatric models: The company also sells pediatric electric wheelchairs. These power chairs are built to be extra durable to accommodate children's active lifestyles in school and at home.

The company designs, develops and manufactures wheelchairs, power chairs, scooters and more. Their line of Quickie electric wheelchairs are mid-wheel and rear-wheel drive power chairs that are built for both indoor and outdoor use.
Quickie P-222 SE: The P-222 SE is a rear-wheel drive electric wheelchair made to give you peak performance in almost any terrain. Its PosiDrive drive train makes it one of the fastest chairs on the market, and it comes with a manual conversion kit.
QM-7 with SEDEO Ergo: The Quickie QM-7 is one of the most feature-rich models offered. These electric wheelchairs have a SpiderTrack suspension system that keeps rides smooth when going over obstacles, a C-Me 12-inch elevation platform and SEDEO Ergo Seating for a comfortable recline.
S-6 series: The Quickie S-6 series of electric wheelchairs are designed for extensive outdoor use. Their dynamic suspension allows them to handle rough terrain, and a durable frame holds up in outdoor conditions.
Zippie ZM-310: Their Zippie line of wheelchairs are built for the pediatric market. The ZM-310 is an electric wheelchair model designed to give children more independence with all the comforts of a power chair. Its pediatric seating adjusts to fit children as they grow.
Switch-It controls: Switch-It controls offer several control options for their wheelchairs. Compact joysticks, head controls and pad controls are all available for the company's electric wheelchairs.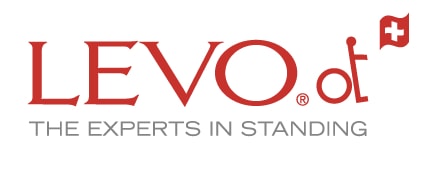 Since building its first standing wheelchair in 1973, the company has become one of the largest standing wheelchair providers in the mobility industry. They design and manufacture manual and powered standing wheelchairs for children and adults.
Combi: The Combi is an all-around standing electric wheelchair. As with their other products, you can adjust it easily. It has one of the quietest motors available, making it a great product for use at home or around town.
Combi Jr.: The Combi Jr. offers all the benefits and features of the Combi in a smaller model for pediatric use. Controls are easy for children to understand, and its compact size lets you take it anywhere.
C3: The C3 is an all-wheel-drive standing power chair. A powerful chair with a mid-wheel base that adjusts automatically to traverse rough terrain, it is best for outdoor use.
Manual options: The company also sells manual standing wheelchairs, including the LCEV, LCEV Jr. and LAE.

This lightweight electric wheelchair is built for portability and versatility. You can buy it in various sizes, but all fold up to fit in virtually any car or SUV. Starting at $2,195, this wheelchair is durable and customizable.
EZ Lite Standard: This cruiser weighs only 44 pounds but can hold up to 264 pounds. You can choose between a 10- or a 15- ampere-hour (Ah) battery.
Deluxe Slim: The Deluxe Slim Cruiser is a narrower, more feature-rich chair than the Standard model. It is built for navigation through narrower pathways and supports riders weighing up to 280 pounds. The chair itself weighs 56 pounds.
Deluxe Wide: The Deluxe Wide model is built to hold users who weigh up to 330 pounds. Its wider seat is designed for maximum comfort. At about 62.3 pounds, this model is one of the largest lightweight chairs on the market.
Dual-battery connector: The dual-battery connector attaches to two batteries to double your battery life. It only works with two batteries of the same capacity; for instance, you cannot plug in a 15 Ah and 10 Ah battery at the same time.
Accessory store: The company also sells extra accessories such as headrests, push handles, cup holders, pouches and adjustable leg rests.

The company sells numerous health and mobility products, including scooters, motorized beds, respiratory products and power wheelchairs.
Vision CF: The Vision CF is their standard power wheelchair. It has a simple, basic structure, joystick controls and a flip-up aluminum footplate.
Regal EZ power chair: The Regal EZ power chair is a lightweight electric wheelchair built for portability. It disassembles for quick on-the-go storage, and its compact size gives it some extra maneuverability.
Vector HD: The Vector HD is a heavy-duty rehab power chair. It has a power recline function, an adjustable seat and a full 55-degree tilt and is available in red, blue and black.
Travel-Ease wheelchair: The Travel-Ease wheelchair folds up for easy storage and portability. It features flip-up armrests, storage pockets, anti-tipper stands and washable upholstery.
Fellow Pro: The Fellow Pro is an attendant drive wheelchair. It has an adjustable tiller that your caregiver uses to steer it.
Compare Reviews for Top Electric Wheelchairs

Whill
Read Expert Review

This company has released two models since it began development in 2010: the Model A and the Model M. These products are designed to keep people active with versatile, responsive electric wheelchairs. Prices start around $3,999.
Disclaimer
Information in this guide is general in nature and is intended for informational purposes only; it is not legal, health, investment or tax advice. ConsumerAffairs.com makes no representation as to the accuracy of the information provided and assumes no liability for any damages or loss arising from its use.
Thank you
Keep an eye on your inbox, the latest consumer news is on its way!