Consumer Complaints and Reviews

We purchased a sectional and after five years the leather flake off of that thing or whatever the crap was that they put on there. Contacted their customer service in Atlanta and they said there was nothing they would do about it. The sectional set had almost no use. They also ripped us off when we purchased it with incorrect billing. Cindy Crawford should not be endorsing this furniture. It's bad for her reputation. It could make her mole fall off her face.

Warranty conveniently not upheld followed by lies. I know my title may be a bit harsh but as you'll read it's fully justified. To begin let me put out two disclaimers. The first even though I am in the military in no way shape or form am I the spokesperson for any service. This is strictly my personal experience with this company. In fact the only reason for the info that I am in the military is just to help my fellow brothers and sisters in the profession of arms to avoid establishments that unfortunately take advantage of military personnel.
The second disclaimer is just like some of the other complaints and reviews the initial purchasing part was absolutely phenomenal. From someone who hates shopping in general the sales associate that helped me (Drew **) actually made me enjoy the furniture shopping experience, which is also why even though I put this particular store down the store isn't who I have the complaint against. More or less it's mainly the actual Rooms to Go company.
Now to the details. On April 4, 2016 I purchased my furniture and like previously mention a great overall experience, especially since there was a no interest for five years promotion. It was delivered on the 20th and the movers were also just as great and friendly so again another plus for the store here in San Antonio. However, in less than a year of ownership I started having problems with some items. Specifically, the swivel chair (Sku#12503480) ($599.99) which according to the repair person they sent out on April 7, 2017 was a manufacturing issue due to the frame was bent and he couldn't fix it and the sofa (Sku#1280348P)($888.00) which again he said was a manufacturing issue as the bottom spring/base was coming thru the bottom tearing not only thru the base but destroying the cushion as well.
I do think it's worth mentioning that getting someone out to look at the items was hassle free and the repair person was friendly and did state multiple times that my furniture didn't really show signs of use, said he couldn't fix any of my items as again all of the things that was wrong was a manufacturing issue. The repair guy did take pictures and told me hopefully I will get the items either replaced or refunded and should hear back in 3 days. Thus here I am, received my call from assuming the warranty department saying unfortunately due to "wear and tear" which conveniently is something they don't cover and just as ironic one year after delivery is all that they cover. So on the 20th my warranty runs out and they can't do anything for me and even more disturbing they said that they gathered all this from the repairman who obviously told me a completely different story.
Honestly at this point either the repairman was just being friendly and didn't want to upset me which would mean he wasn't doing his job and I didn't get any type of sense that he was doing that. He seem if anything very professional so leaves me to think that the company in order to save money is lying and due to my warranty is about to expire anyway. Why uphold it. In any case, this is one of the unfortunate avenues I am using to try to get some kind of justice if nothing else let others know to avoid this company, if they will do this to someone who is defending their freedom everyday I hate to think what some else would go thru. Truly, sadly, and distastefully shameful.
Your Desired Resolution: As mentioned in my compliant and according to the repair person who came to inspect, it was identified that either a replacement or refund would be the proper actions to take, just hope this company upholds their end and don't diminished the overall experience that I have had with rooms to go.

I purchased 2300.00 of new furniture online - had to wait a week for them to call me with delivery date and time. Delivery day came, I received a call from a nice man saying he was 30 minutes out and did I have plenty of space for him to pull an 18 wheeler in and turn around... wth? I said, "Nope, won't work." We are at the end of a long gravel road and not sure he could pull it in there even. Told him it needed to be a box truck. Dispatch called me and asked if I had a truck and could I meet them to pick up my furniture. Uh-NO. So I went through the trials and tribulations of rescheduling and making sure everyone knew it had to be a box truck. UPS and FedEx come to my home 2 or 3 times a week with no problem. Plenty of room for that size truck or bigger - but not a tractor trailer. So a week later I get a call from a delivery guy and guess what? Yep, tractor trailer.
He says he is shorter though and he will see me in 15 minutes. I work from home so I was here... over the next two hours I repeatedly try to call him back, I send several texts etc... no response. When I call RTG that afternoon I was told the driver had actually parked the truck and walked to the house and no one was home. The dispatch manager even said he tried to call me and got no answer. I couldn't believe the outright lies. Again- I wanted my furniture and I work at home. Also- my contact number is my work phone and it stays with me 24/7. So then I was told if I could meet them with a truck the driver would come back -
awesome.
I call my husband and get him to bring a truck home-leaving work at 1 (4 hours early) so he can meet this guy and we can figure out how to get a bed, mattress, boxspring, chest of drawers and a full-size recliner in the truck. (I figured two trips and I'll make the guys ride up to the house in the truck with him and they can install - like I paid for). So, hubby is home by 230. I called and asked how long til they came back. Was told they would call me back. At 4 I called them again, they put me on hold and then informed me no one would be coming back - they were 68 miles away and no way... just a little peeved by then so after numerous calls, chats online etc with RTG I'm told only tractor trailers in my area for delivery and I would need to schedule another delivery date and have a truck here to meet them. I even offered to pay a higher delivery fee if they could just get the right truck.
They were really nice but didn't give a flying flip about any of it. I have requested a full refund and so far it's looking like that will happen. Just disgusted that in this day and age they would rather give a customer a full refund than even give them the option of paying extra to get their product... Smdh... Never again. They used to be great and we still enjoy the other furniture we purchased several years ago - back when you could get your stuff delivered in a normal delivery truck. Oh and I will add that I am one of those people that make sure I have tip money for delivery drivers, both deliveries I went to an ATM to make sure I had money to give the guys. Just still can't believe it.

I went and pick up a bedroom set for my daughter. I show the seller exactly the one I like, I pick that one specially for the dresser. Delivery arrive today and it is the wrong dresser. I call them, went to the store and they wanna charge me 500 dollar more for the dresser that I choose the very first time. I just want to return everything but they wanna charge me another delivery fee, and on top of that they charge me an extended service contract for all the pieces without my consent! Don't buy from them.

My daughter gifted me a mattress she bought from Rooms To Go online. I've had issues with the online purchase so I've gone into the Clermont, Florida store in order to view the item before making another online purchase. Each time I was assisted by the store manager, Jason. Jason was professional, customer service oriented and knowledgeable. I am so appreciative for his assistance.
How do I know I can trust these reviews about Rooms To Go?
743,926 reviews on ConsumerAffairs are verified.
We require contact information to ensure our reviewers are real.
We use intelligent software that helps us maintain the integrity of reviews.
Our moderators read all reviews to verify quality and helpfulness.
For more information about reviews on ConsumerAffairs.com please visit our FAQ.

I bought the recliner sofa from this store.. (around 2000$). They are shipping using a 3rd party company (who are extremely rude and useless). It's not a customer center store. They did not even bother to provide the recliner adapter when I made the purchase. Horrible customer experience. If you decline the contract to sign to not to damage either your house or your product which is suppose to be R2G responsibility. They really do not care and it was just horrible. No return policy. They will only give you the store credit so please make it sure you are buying the right product from this sellers.

I was to have furniture delivered today and received a voice mail message that I could barely understand because he was foreign. They claim there was a driver emergency so have to reschedule my furniture delivery four days later. I sold my other furniture expecting new today and am currently sitting on lawn chair with bad back. I called the Knoxville store and talked to the manager who said, "Sorry, nothing we can do." He was extremely rude and did not even apologize. He obviously didn't care that I was sitting here with no furniture. He actually was yelling at me and when I indicated I may cancel my order. He said, "Fine, I will be happy to cancel it for you!" I will never step foot in that store again. Wish I had read all these bad reviews before buying from them again. If that is how their manager treats customers, imagine if I had problems with the furniture.

Beware before you buy anything with Warranty from RoomsToGo. When I purchased sofa, salesperson alluring and promise about their Sofa Cleaning Protection service but when I called for sofa cleaning service, service representative came and just took picture and told me will call you back in a week. When I did not receive call after two weeks and called them back to get status of my request, customer representative told me that there are ink, food and other stains but because of ink stain your warranty has voided. I asked them about that's fine but what about food stains, he told me that because of Ink stain your warranty has cancelled so it's also not cover in warranty. Really Bad Service and Promise.

Purchased a recliner last week. It was delivered without any product information (type of material or how to remove the back piece) or how care/clean the material. Contacted customer service who looked up my account and told me that Rooms To Go purchased the chair from China and I would have to contact someone in China if I wanted any information on the chair. That is pathetic customer service. I even sent a message to customer service via FB messenger, their response was they couldn't help me with my problem. I will never buy from Rooms To Go again.

My cushion first went flat. Wife's favorite spot. Was told normal. Had 13 months. Okay. 11 more months went by cleaned sofa with their special leather treatment and had a spot where color was coming off. They had a guy come out take pictures. Nothing. Called back corporate, got involved and wanted pics of both sofa and love seat. 2 weeks later I called back and she said that we could go back to Rooms to Go and pick out a new set and pay difference in price if more or get same set no charge. They gave me the full 100 percent back toward new furniture even the RTG assistant was shocked. I have read all these bad reviews and had to right all the wrongs with my experience (did I mention I had this furniture 2 years).

I purchased a sofa and love seat from RTG back Oct 2016. About six months into ownership the stitching on my sofa started coming undone. I called CS and they sent a repairman out few weeks later. RTG only comes to Tuscaloosa, AL once a month. So after the repair was complete and looked really good I was very satisfied. In Sept 2016 RTG called and wanted to know if I wanted to purchase the extended warranty. I asked the representative if the warranty would cover zippers busted, stitching, rips, etc... I was told "YES". I purchased the extended warranty. By Nov 2016 just a few months after the 1st repair the same stitching was coming loose again in the same spot where the repair was done but I also noticed that there were a few more spots coming unstapled and the stitching was coming undone.
Once again I called CS and had to make an appointment for someone to come out again. The repairman came out the next month and only took pictures of the areas that needed repair. I asked the repairman if he was going to repair my sofa and he stated that there was no sense in repairing some of the items and not all. That he would send the pictures to CS and I would be receiving a call. Once CS called they told me that they would send out the delivery down to pick up my sofa and that I would be getting a new sofa in 2 weeks (RTG only delivers once a month). Two weeks later I called CS and was inquiring about my sofa at which time they made a appointment for the delivery (delivery date was 2 weeks out) of my new sofa.
Once my sofa was delivered I got to looking at it and noticed that it was the same sofa that I had purchased, I did not get a new sofa, plus all of the repairs had not been completed. I immediately called CS and was told that a repairman would have to come back out and look at it. I am so mad at this point I almost go off!!!! I made another appointment for the repairman. This time the repairman came out and took pictures again. This time when CS called me the pictures that the repairman took did not come out. So I had to take pictures myself on my cell phone and email them to CS. I waited 12 days with no call. I called CS back and was told that my email was not received, so I sent the pictures again. This time the pictures were received and the representative called me back and I was told that there was nothing that could be done.
I explained the CS representative that when I purchased the extended warranty that it would cover everything. Well guess what? It doesn't. So I am stuck with a sofa that is tearing up and still making payments on it. I will NEVER buy anything from RTG again. I am done with RTG... They are liars and take money from the hard working Americans when their products SUCK...

While selecting a motorized reclining leather couch we found the perfect one at Rooms to Go. Arranged delivery, which they messed up the first time and when they finally did deliver the couch it was not the one we selected. They said they would substitute another one but the original selection was not available. They refused to refund our money and they claim I am stuck with a couch I did not select. Joseph ** is such a horrible person. Lied to us, treated poorly, left totally dissatisfied with a product that I did not want and they will do nothing at this point to fix it. Next step is the lawyers.

One star is too much to give to this company. We recently bought a bedroom set. Since we were coming from another city three hours away, we were told by Rooms to Go warehouse manager, delivery window will be between 2pm to 6pm on a Saturday which fit us perfectly. Well delivery drivers showed around 10 am where the apartment complex were just opening. We were miles away on the road trying to make it there, they changed the delivery time without consulting US the customer, the ones paying for the furniture and their outrageous delivery fee... We called them to receive just an slap on our face saying they will come back within 48 hours, leaving us paying for a hotel to spend the night. They think their time is more valuable than our time. We have to sit and wait the whole day for them to show up with the delivery but they can't adjust their time to accommodate us the customers... BAD company to do business with.

A month ago I ordered a dining table and it was delivered on 02/23/2017. Rooms to Go delivered only part of the table. It was missing the hardware to put it together, as well as a support bar that connects to two table legs. The delivery guys told me to call R2G customer service, which I did, to have the parts delivered the next time they were in the area (every Wednesday and Thursday). They said it would be quicker than returning the table for a replacement. HA HA!!!
The Customer Service lady said she would order the parts, have them delivered as soon as possible. That was 30 days go. The only thing I have received are emails from anonymous service desk employees who provided template responses of sincerity and "valued customer" concern when in reality they could not care less one way or the other. All they need to do is take the hardware and parts from a showroom floor model - or from a table they have in their warehouse, and send that to me. Had I known that such incompetence and lack of caring was so prevalent at ROOMS TO GO, I would have gone elsewhere and from now on, I will.

My fiance and I purchased a Dining room table from there 2 weeks ago! Yesterday was our delivery day. The driver called me 30 min before he was supposed to arrive and said that he would be at our house in 30 min. He called at 1:51 pm. I asked the driver could he make it an hr he said "no. I could leave your furniture outside your house." I told him no and called my sister who was waiting at our home for them to come. I called her on 3-way with him on the phone letting him hear my sister say she's still at the house waiting. My fiance and I were at work but my sister who is of age was waiting for them to arrive! I received a call at 2:13 that we would have to reschedule our delivery but they never even came to our house to deliver our table!
I called the reschedule number that was left on my voicemail at 2:30 and explained the situation and was told that a manager would be giving me a call back. I waited and No one never called me back! So at 5:00 I called the Rooms to Go store here in Louisiana where I purchased the table and explained the situation. They put a manager on the phone who immediately told my fiance and I that we were lying, and he said, "so if I look at my driver's GPS I won't see a picture of your house"! Mind you the driver himself told dispatch that he didn't go to our house himself!!
We never got another delivery time and just for the driver saying that he would put our $1200 table outside. How professional is that. Plus how rude the manager was to us at the store as if my fiance and I have to lie to them! We asked for a complete refund! Sorry. You will never receive any business from us. There was a better way they could've handled the situation! They never try to help, the delivery guy was unprofessional and so was the person we spoke to at the store. DO NOT SPEND YOUR MONEY WITH THESE PEOPLE.

We placed our order for an entire bedroom suite on March 13, 2017 and had to wait 10 days for delivery, which was yesterday, March 23, 2017. After bed was assembled, or so we thought, when getting ready for bed... we first noticed that the footboard was not attached to frame. After removing mattresses to fix, we then found that the headboard was also not attached to bed frame causing headboard to sway forward. We also found some blocks sitting on the floor in the middle of the frame not attached to anything. Since the bed frame had collapsed, we had to spend the night on the floor.

RTG sold me two recliners and said they were leather on the seating surfaces and even sold me the extended warranty. Not even a year later and it's cracking and peeling. Not only did they deny the claim, they didn't even get back to me. I had to call them a month after the repairman came out and took pictures. Now the claim is denied based on the fact IT'S NOT EVEN LEATHER! Customer service said it's the floor manager's problem that the salesperson lied. Allen from Port Richey said it's customer service's problem and I should call back CS. He even said there was nothing he could do about the salesman lying because he's already been fired.

I had a delivery today between 11-3. No one not only showed up but when I called at 3 to see if someone was coming they called dispatch and said someone would call me back. No one called back. Called again at 4 said same thing. It's 5 now. No one has not only not showed up but hasn't called at this point. If they do come I will not accept delivery. I have wasted my whole day and a day off from work with no pay waiting for a delivery that never came.

I purchased my sectional in March 2015. November 2016 we noticed that a few of the inseams from the cushions were coming undone. I immediately called Rooms to Go and they informed me that I was out of their 1 year warranty - but no problem as I had purchased the extended warranty. HA, what a joke - ripoff - SCAM! The extended warranty dept did send someone to my home to evaluate the sectional. I was then told a few days later that my claim would be denied as this was from "wear & tear" and that it was a "rip/tear". What??? How could I "rip" or "tear" my furniture when it's coming undone from the seam/stitches? I have purchased furniture from other companies before and have never had an issue.
Actually, this was my first time purchasing from Rooms to Go and purchasing an extended warranty, and unfortunately I learned a costly lesson - NEVER buy from Rooms to Go or the warranty. Now, after having the couch for only two years I have to go and invest in another couch. Funny, all I was asking for was for the cushion to be replaced but instead they tried to put the blame on me. I did try to get a refund for the extended warranty, but that was a bust as well. Please, whatever you do, look into better quality furniture companies and DO NOT buy the extended warranty!

The Loft metal bunk beds squeak horribly every time my son moves. When I contacted customer service it was a joke. A technician came out and said it's metal so it will squeak. I called back and the customer service rep said they will send someone out for a second opinion.

My wife and I went to Value City Furniture first to look at beds. We got a great deal but wanted to try Rooms to Go which was 75 yards away. When we walked in there was a salesperson who asked if he could help us. We told him why we were there and he showed us 1 bed. At this time another woman came up and the salesperson ask if he could help her, she said "I'll wait" he turned to us and said "Feel free to browse around " and then went to help the lady. Not once checked back on us and the other sales reps came to check on us. They were playing on their phones and chatting with each other. My wife and I left the store and went back to Value City Furniture and spent $2116 on a king size suite. I will never go to Rooms to Go again.

Have to be at work at 2 so salesman said ok no problem. Well got the call for delivery 11 to 3, had to cancelled for different day again. Told time 11 to 3. Now if I want the chair I have to call work. The too late because this will be second wrong delivery time. Will Never buy anything from this company again.

We purchased a sofa from this company about 1 year ago. We have no children, only 2 normal weight people in the household, no animals on the furniture. I simply point that out to state that the sofa was not mistreated in any way. Within a couple months, strands on the cushions began to break. A rip formed where one strand broke at about 1 year. At 1 year + 2 month the boards that support the seat broke and fell out. We flipped it over to take a look and can now see that very weak, soft wood was used and it was cut the wrong length so that a nail was thinly supporting the frame in one spot. The sofa that we have had for a year now looks older and shabbier than the one we replaced that was over 10 years old. The sofa was not inexpensive. We thought we were paying more to get a better product and feel incredibly misled by this company. We always check reviews, but somehow this one got by us. Be warned.

Although I have no problems with the merchandise that was delivered, the drivers were very unprofessional. Prior to the delivery I made sure to close off access to my bedroom and bathroom. Once the drivers arrived I wanted to be helpful by holding the front door open as they carried up my furniture. Well, while I was downstairs at the front door keeping watch of the other furniture that was left unattended in the driveway one of the drivers entered my bedroom went to my bathroom relieved himself and left the evidence in the toilet for me to discover hours later.
I'm extremely pissed off and I feel that my privacy has been violated. My purse, keys, mail and other valuable and private information was in there which is why the doors were closed. I'm sure the reason why the toilet had not been flushed is because I would have known that someone had gone in my room. Had I been asked if he could use my bathroom I might have said "yes", but someone took it upon themselves to do what the hell they wanted to do in my home and I very very unhappy.

We spent close to 6k on new furniture for our new home from Rooms To Go. I must say the quality of their furniture is poor. As soon as they set up the dresser, a deep scratch appear. The couch did not fit, they refused to take it back. Order pillow they change the ottoman option. Wrong pillow delivered after they charge me replacement of $66. Movers damage my front door, no call backs or reply from claims dept over two months later. Customer service is terrible! Never again would I purchase furn. from them again.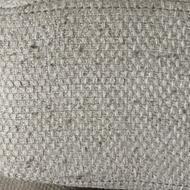 I bought a sofa 13 months ago and the fabric pills all the time. Before I bought the sofa I asked the sales rep how the fabric wore and if customers had a problem with the sofa. The sales rep said no. I bought a extended warranty and it only covers stains. The fabric looks very worn for a couch being a little over a year old. I'm still paying on a sofa that I will have to replace very soon. The person they sent to inspect the couch said to take a clothes shaver to my couch. I explained to him that it pills every time someone sits on it. He said there was nothing he could do about it.
Customer service was extremely rude and said that's normal wear. Normal wear for them is a couch that looks worn out before a customer is even finished paying for it. The very rude and unprofessional customer service rep said "that's not our problem", but I'm sure Rooms To Go wouldn't have honored any warranty even though it was 100% their responsibility. Rooms to Go must have a company wide policy for their employees to lie to and cheat all their customers.

My wife and I decided to buy new furniture. We are middle age and never had new furniture. We went to rooms to go also Ashley. We bought a couch, loveseat, recliner, lamp, end table. That being said we got it delivered. I soon noticed that the recliner wobbles side to side when you sit in it. So I had it 2 days thought I will call, see if I can get my money back or exchange. They said "we need to send a tech to look at it". Great. He came, told us it is basically just for looks not for sitting in. Wow are you for real. In conclusion I got screwed by these people but you can still run. A chair not for sitting in. I hope my next car is not just for the yard and can't be driven.

Beware once they got your money they don't know you. I bought sofa from them and when it deliver it was beige but not the same beige I saw at the store. When I call them they refused to change it and they said no changes or anything. Other thing I bought protection plan which is lie. When my sofa get stain they refuse to clean it while on the plan said they should and if it did not come off they have to replace it and they deny that. On top of all that the furniture material is very cheap and bad and can stain even when touch by clean hands. I regret buying from them and don't want you to feel the same. Please stay away. One star is too much for them.

A year and a half ago I bought some furniture from Rooms To Go when I purchased my new home. I had to return every piece of furniture when they came to deliver it because there was glass broke and they didn't have the right legs for loveseat and the couch had a rip in it. I had to return the couch three times because of rips and other problems with each couch. I've only had the furniture for year and a half and the couch is just falling apart. I will never purchase another piece of furniture from Rooms To Go again. If I can give it a no star I would. And the tables that came with it are crap. The wood that it is made out of is horrible. If you want to waste your money shop at Rooms To Go. I flushed almost $1500 down the toilet. Don't make the same mistake I did.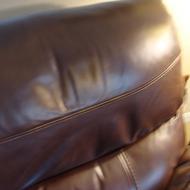 Purchased a leather recliner and sofa and both pieces the dye color on the leather has worn off after 2 years. I contacted Rooms to Go and I was told warranty was for 1 year only and they would do nothing for me. I had a furniture dye company give me an estimate of about $150.00 to redye both pieces. Recontacted Rooms and they said sorry nothing can be done by them to satisfy a customer after spending over $2000.00 for what I now consider junk. I will have it redyed and get rid of it asap for I don't want their crap in my house. They have a very poor attitude and I urge anyone that reads this do not deal with Rooms to Go.
Rooms to Go Company Profile
Company Name:

Rooms To Go

Website:

http://www.roomstogo.com/