Nebraska Furniture Mart
Omaha, NB
Consumer Complaints and Reviews

Bought a refrigerator, wall oven, cooktop, and dishwasher on Black Friday to take advantage of 40% off offers. Found everything we wanted, and scheduled delivery right away since the salesman told us that there were only 3 refrigerators left in stock. Delivery dates were December 16 for the wall oven and cooktop, and December 30 for the dishwasher and refrigerator.
December 16 delivery went fine, as planned. A week later, we receive a phone call that the refrigerator needed to be moved out to January 6 due to a manufacturer delay. Even though the day we shopped, we were told the refrigerator was IN STOCK. Told them to move the dishwasher to that date as well so I didn't have to schedule an extra day off. Beginning of that week comes, and they move it out again to January 13. Dishwasher was delivered on the 6th. Another phone call a few days later moves the refrigerator out to FEBRUARY 12TH. Are you kidding me? That is 11 WEEKS past the date of purchase. No apologies, only a promise to have the salesman contact me to discuss the situation. Salesman never contacts me.
I sent a strongly worded email through their website describing the situation. I received a canned response, telling me that the salesman and the salesman's manager have been notified and one of them would contact me. Again, no contact from either person. I start watching the availability of the refrigerator on their website. First look says it will be in Feb. 10th, then Feb. 2nd, then last week it shows that the refrigerator is in stock now. I called them to ask about the delivery status. They tell me it's in stock but still scheduled for Feb. 12th. I ask them if they can move it up because we have been waiting forever. They never even gave a thought to proactively try to get it to us sooner, given the situation! So now, it's scheduled for delivery this Friday, Feb. 3rd. There will be problems for sure if I get another phone call about delays.

NFM continues to try to downplay a situation where they have sold me damaged and/or defective products. Of 9 orders I have received 3 defective receivers, which NFM all verified were damaged...a refrigerator which upon receipt had damages to it as well as a faulty ice maker, and again NFM was aware it was damaged and that it was their fault...a bed set in which had a damaged night stand, which took them three times to get me one that did not have a crack, and yes they verified it was damaged, and a elliptical unit in which they had to send 3 out in order to get one that worked. And yes when their techs came out they confirmed that there was defects. When their workers came to the home, they tracked in mud, dirt, and damaged parts of my home.
They now have exercised the right not to do business with me, after I question their business practices and what they have sold to me sell. Does this seem a bit odd? Wouldn't you as a business do everything you can to win back the trust of the customer. Yes, they have offered me discount letters, but these don't supplement the several times I had to take off work in order to wait for them to rectify their mistakes and bad products. And many of the discount letters I still have in my possession, however they have just told me I am not welcome in their business. So those letters aren't worth the ink that is printed on them. How are they to resolve that?
Is it too much for a customer to ask for NFM to sell an item that works the first time. I shop all over and rarely do I have any issues with the products I buy. However I shop at NFM, and almost everything they send to me is defective, broke or malfunctioning. That is a reflection of the company not of the customer. Lastly, I have never seen a customer service department as bad as NFM's. They are disrespectful, ungrateful to other people's time, rude, and dishonest. I request again a formal apology from Lori **, the CEO of the company, and the BBB to make sure this report is clearly shown to all customers who do research on this store.

I purchased my kitchen appliances: refrigerator, dishwasher, warming drawer, convection microwave and wall oven November 23, 2017. I had a wonderful experience at the store, and the majority of my appliances were to be delivered the following Saturday. My prices were the lowest I had found and the salesman was helpful and friendly. I was told he would call me the following Monday to set up delivery of my dishwasher that was not in stock. He never called, and to this day never has. I was finally called by a customer service rep to schedule delivery approximately 2 weeks later, was then given a date of 2 or 3 weeks later and was then called back again stating delivery was not until Jan 18th. I will have waited on my dishwasher almost 2 months. I was told it was a manufacturer delay, however had been promised twice of delivery times. I could have purchased it elsewhere and had it months ago.

I purchased a counter height table and chairs from Nebraska Furniture Mart. Several days after we assembled and put it together, the top started to flake. At first, it was just one little spot, so I was going to overlook that and try to use one of the pens to cover a spot on furniture, but it started to happen in other spots. It is now awful looking and this table is only a little over a year old. I called Customer Service and they sent someone out. The table was examined and we were told it needed to be resurfaced. Now, I'm being told it was customer damage and they will not fix it. I also bought the extra warranty on it, but I was told it is not covered. I only wish I had read the reviews on this store before I made the purchase and it would never have happened. Now I'm stuck with an ugly table.

When I made a purchase, I was told that if I opened up a Nebraska credit card that I would pay zero/no interest for 6 months. When I got my statement, I was charged 18% interest for an item I never picked up at the store. WHAT A SCAM. BUYERS BEWARE!!! My credit score went down from 846 to 827 because I opened up this account with Nebraska. HUGE scam.
How do I know I can trust these reviews about Nebraska Furniture Mart?
697,993 reviews on ConsumerAffairs are verified.
We require contact information to ensure our reviewers are real.
We use intelligent software that helps us maintain the integrity of reviews.
Our moderators read all reviews to verify quality and helpfulness.
For more information about reviews on ConsumerAffairs.com please visit our FAQ.

I have a NFM credit card and have been a customer for a couple of years. Do not let your payments be even one day late or they report it to the credit bureaus. Then the phone calls start soon after. They are relentless. I have found their billing a little suspect because sometimes the billing cycle is 30 days, sometimes it's 29, sometimes it's 25. So it's almost they lie in wait for you to be late and they pounce with a quick reply to the bureaus. There is no grace period.

NFM contacted me and agreed to give the promotional APR on the item that was sold as such. I certainly appreciate their willingness to work with me to correct this problem. They have also resolved the banking glitch with my credit report.
Original Review
I have purchased quite a bit of furniture from NFM and have had multiple problems. I will no longer be shopping there. Most recently I was told that the purchases I was making would be part of promotional rate and when I looked at bill, they were not. I called customer service and they were unwilling to help me. Have also had trouble getting problematic furniture under warranty serviced, don't ever purchase the warranties they sell as I haven't found that they will cover any problems you encounter.

We purchased custom Rowe Furniture, quoted to be delivered 8 weeks after purchase. After 6 weeks I checked in the delivery date, and it was estimated for 6 more weeks. Eventually it was delivered, stained, several cushions, the entire ottoman, and the chair arm. Called. They sent out a rep I thought to clean it, but he just took pictures and said he would order replacement covers, a new chair and ottoman.
A week later, I get a call from customer service that required the serial number from each piece to order these replacements. I called back and have the serial numbers. Waited 4 weeks, knowing custom takes a while, called back to find out, they hadn't placed the order yet. They were waiting on me. When I clearly said I called back a month earlier, the rep said he did see that I called, but no one put the order in. At that time he said he would place the order, due to me January 24, 2017. Very disappointed, our new remodeled home, with stained furniture for both thanksgiving and Christmas. Believe me, I have told this story many times!

Bought a leather sofa with 2 matching chairs, and paid for the delivery also. Was assured that the items were in stock, but couldn't be delivered for 8 days, and that they would call me the day before delivery to give me a 2 hour window of time to be home for delivery. So, I had to take a day off work to receive my furniture, but agreed to do so. A few days before delivery, I received a robo-call that the items were scheduled for delivery on Tuesday, November 15, 2016. At 2:30 pm November 14, the day before delivery, they called to tell me that they had some "bad news". They had "lost" the sofa, but would deliver the 2 chairs. The sofa would be delivered IF they could find it (another day off work) and if they couldn't find it "they would work something out." The guy actually laughed like it was a big joke to him.
After chewing him out, and then his supervisor, I got nowhere. They offered me NOTHING for the inconvenience that they had cause. NOTHING to make up for losing MY sofa - I had already paid for it. Finally just cancelled the order and got my money back. I was out a lot of time, and a day of work, as well as the free loan of my money (about $3,000). My brother had a similar experience a few years ago ordering a rug from them, now he refuses to shop there "ever again." I have also learned my lesson as well.

Stay far far away from here. Bought a refrigerator on the one year no interest plan but found out after I got the bill the one I bought wasn't on that plan and was told by customer service the sales representative should have told me. I also ordered a chair and the wrong one was delivered. The people who delivered the furniture were so high they could form a sentence.
After a year the automatic payments is shut off by them and they don't tell you. 3 months went by before I found out. I was told by rep calling me that they don't have access to my account. That's my personal business. He couldn't tell me when they received my last payment. If I was on auto pay nothing. I got late fees, reported to the credit bureau and am told something different every time I call. Today I was told on the phone I had to have chosen for payments to stop after a year and got an e-mail from a different rep. while I was on the phone with her saying NFM policy is to stop them at a year. My credit is ruined. I was told by a supervisor I could go to the government if I want to dispute. Don't go here!!!

Went to NFM at the Colony for the first time. Ambience was very good. Looked at few items and shortlisted. Then saw the clearance section and went to check and see if we may find what we want there. I patiently waited for 10+ minutes hoping to get some info from salesman about an item. The 2 salesman
that were helping other customer, passed by me couple times, even for courtesy sake they didn't say that they will be with me once they are done with the customers they are engaged with [well, they seemed to be busy, that was cool with me].
When another 5 minutes went by, I asked the salesman gently, if they can get someone to help me. He raises his eyebrows, frowns at me and says "WHAT DID YOU NEED". All that I asked was to see if he can call over walkie talkie, for someone to help us. After 5 more minutes, another young salesman walks by. I asked him if he could help us. I showed him the item we were interested. Asked him if he could find if there are extra similar items in the store. He reluctantly looked in his system and said there is one more similar item in store but was priced higher. I asked him why it was about almost 60% costlier. He said that the other item was brand new [that was totally understandable]. I asked him if this item [in clearance] was not new. With a very bad, smart aleck attitude he says "WHY DO YOU THINK IT IS IN CLEARANCE". I was trying to understand if there was anything wrong with that item and if it was new.
I go to the regular priced furniture area and looked at a floor model [24-inch height], that missed tag on it. One of the courteous staffs, called over phone to have someone come and help us. A lady comes and doesn't help us but instead says, "if there is a floor model without tag, just look at the wall shelf for a similar item and you can find out the price info". When I asked her if SHE could help us find the price. She reluctantly walks with us to the floor shelf and shows us a shelf and shows us an item, which looked different to us but she insisted that both are same and left. When we measured the seating platform height it was 30 inch. My experience with NFM was very bitter. Would not go there again. They don't have customer service as their top priority and obviously don't have good core values.

Purchased living room suite on 60 month no interest sale, was quoted minimum monthly payment at point of sale, (around $40) received first bill for $154. Learned there are two screens checkout personnel use, one which gives quote of approximate monthly payment (a deciding sales factor for us), and that screen normally isn't used because it's always wrong (Management explained this). Management offered no resolution. This is a major issue. Even in "best case scenario" circumstances of the checkout personnel accidentally using this screen, this only turns out badly for the customer. Worst case scenario is deniability and NFM not caring.

I unfortunately ordered 2 sets of power recliners from NFM back in August. The item was in back order and the promised delivery was sometime mid September. The dates kept slipping and finally in October it was delivered. Now read the delivery story! I had a delivery scheduled to my residence between 9 and 11 AM last Saturday. The delivery personnel came to the house little before 9. As soon as I opened the door, one of them wanted me to sign the delivery sheet which I read and told them that I will sign after the delivery is complete and that furniture is found to be in satisfactory condition. At this point, he told me I didn't have to sign and walked back to the truck to get the furniture.
He came back, fitted the door protection cover and then got the furniture in with the help of his buddy. No sooner than they put the furniture down in the media room the second delivery person (Alex) gave me the clipboard again and asked me to sign. By now, they had stricken out some portion of the delivery sheet. I kept it with me since the other person was still removing the packaging from the recliner. Since it is a power recliner I wanted to plug it in and confirm the functioning. They needed an extension cord which I went and took from my study room and we started testing the recliner.
At this point, I asked Alex if they go through any kind of training in delivery process. He told me that they have delivered for years (well NFM is only a year old in Dallas) and why I asked the question. I said that a similar piece of furniture was delivered from NFM exactly a week back and that the experience was very different. Alex asked if I had a bad experience last week. I said to the contrary we had a fantastic experience last week where they were very courteous, very professional, they did the entire set up, showed us the functioning and then got the delivery document signed whereas today everything started with a document getting signed.
Alex then demanded that I give the clipboard back to which I replied that I am going to read it (because part of it was stricken out) and sign it. He then started to take his phone out and held it as though taking a photo. I said you cannot take photo/video inside my house. He said he has to take video to protect himself since I wasn't giving back the clipboard. I insisted that the video be deleted which he refused. By this time we had walked to the front door with the clipboard still in my hand. I wrote my comments on the delivery sheet and started signing. All of a sudden, the other delivery guy (over 6 feet and 300lbs) rushed back into the house getting into my physical space in a very threatening manner and snatched the clipboard back from my hand.
Alex had by then called one of his managers and complained that I was not giving the clipboard back. I might have had the clipboard in my hand for 2-3 minutes maybe. I asked him to let me talk to that manager which he refused to do. Right after they left, I send NFM a message on facebook to immediately document the incident. I was then called by one Mr. ** who identified as the delivery manager with whom I raised these concerns and demanded that the video be deleted. He assured me to get that done. I followed this up with NFM customer service and they had nothing to assure me whether the video has been deleted or even an apology. Beware of the goons that you invite into the house when you get delivery from NFM.

Recently bought a delta nursery dresser. Upon assembly, I discovered as I was putting clothes into the drawers, the child safety on dresser prevents you from opening the drawer very far. I realize this is a safety, however, it makes the drawer hardly functional. You can't reach to the back of the drawer. I called the company to make sure I could return it and they said I couldn't because the box was opened. I feel like the least the store could do would be to offer store credit. We have bought several items there within the last year and we don't plan on going back because of this policy. I realize company's have to have policies, but no alternatives were even offered. I felt like it was poor customer service.

After countless days of being pushed around by NFM The porcelain tile they sold me made by Mohawk was two very different colors and size was off on some 13 1/4 by 13 1/4. They have offered me a $200 refund for my inconvenience. The customer service was horrible. They pulled all the tile off one pallet that was cellophaned together. It all said Cobblestone Beige. They sent an inspector out that seemed appalled and took two of my tiles for comparison. Then called this morning saying it was "install error." That's not what the inspector told us last night when he was here. Of course they paid him. And they won't send me report. Even the inspector said that you could not see difference unless looking across room at the spattered tile. The first pic you can't tell. It wasn't till I got haze off that there was a huge difference.

Problem resolved to my satisfaction with LG and Nebraska Furniture Mart. After getting to the right person the situation was fairly handled. I now would recommend people to shop at Nebraska Furniture Mart and try the OLED TVs.
Original Review
Bought a LG 0led 65 inch tv at Nebraska Furniture mart for $3,000 on 6/18/2016. I had the tv less than 2 months. Screen went blank. LG sent someone out quickly to fix it. Replaced most of the parts, but concluded the screen died. Went blank on us. After a week, was told it could be replaced by returning it to Nebraska Furniture mart. Nfm told me they discontinued these tvs. So the only choice I have is to buy another updated model of this tv for 5,000 plus dollars. This tv was advertised as the best picture. Tv doesn't work. Not so much as "sorry about that". They can't find another tv like this anywhere in america to make it right although you can find them now on the internet selling in many places.
I thought it was the latest in tvs. They said it was last year's model. So they know if something goes wrong with it you cannot get it replaced. Even after 2 months. They know this, but they let you buy it without telling you the whole picture. Lesson? Don't trust any store or company that sells tvs period. Know what you are getting into. Then you can just let them take you down the track on the scam train if you so desire.

Over the past couple of years, I have spent over $20K at Nebraska Furniture Mart. As part of my purchases, I bought a black leather reclining sofa, and 2 matching recliners. NFM pitches a 'Protection Plan' on all furniture, and the claim is that "no matter what happens to the furniture, whether a pet eats it or it is dropped from the roof", NFM will repair or replace the item at no cost. I was sucked into the scam, and purchased the 'protection plan'. We moved, and the furniture was damaged. I called NFM for guidance on what to do, and was told a NFM tech would have to be scheduled for a visit to evaluate the damage for further action.
I scheduled the tech to come out, and after review, he told me I would need to open a claim with Guardsman, the company behind the 'protection plan'. I immediately gathered all the required details (pictures, documentation, receipts, etc), and I filed 3 individual claims as required for each of my 3 pieces of furniture. About 10 days later, I was told my claim was DENIED because I did not report the damage within the allotted time frame. I called NFM for assistance, and was told I needed to contact Guardsman and request a manager.
I did this today, explained the situation, and was told that NFM should never have sent anyone out to my house to see the furniture as it only voided my warranty. So, I called NFM back and got a huge run-around with the customer service agent. He tried to convince me that there was no way for them to know if the damage was caused by 'accident', or normal wear and tear. I asked how this could make any difference if the commitment made was that all covered furniture would be repaired or replaced.
Again, he tried to throw hypothetical scenarios at me in attempt to invalidate my claims. I requested to speak with a manager. When a manager finally came on the line, he proceeded to tell me that nothing I was told about the protection plan was correct, items damaged during a move were 'no longer covered', and I was SOL. It is also noteworthy to mention that I was also told that only small rips in leather would be covered, and NOT scratches or scrapes. This 100% contradicts the sales pitch and commitments made at time of sale. This has officially ended any future business with NFM.

My husband and I went to the Omaha store to purchase a new bed. We had originally picked out a mattress, but our sales person (Logan) showed us a much more expensive adjustable bed and said we have 48 months no interest. My husband asked Logan how much would my payment be and he stated around $50.00-60.00 per month. We purchased the bed based on this amount. We are very pleased with the bed, however not pleased when the first bill came and it was exactly $100.00 per month.
We called customer service convinced it was an error, but we were told that Logan told us wrong and the minimum payment on their financing is 4% of the purchase. We were told to call back and talk to the financing department the next day as they were closed when I called. We called and we were transferred to Logan and had to leave a message. I was going to give him the benefit of the doubt and assume he didn't know any better, but the fact that he ignored our call makes me think differently. My husband made a second call and they told us they would do nothing for us. Thanks Logan!!

Back in April of this year 2016, I purchased some flooring for our kitchen. I had NFM set up an installer. It was installed, however a month or so later I notice my flooring peeling up. I called NFM up, they sent the installer back out to look at it, he had a device that tested for water damage, it showed up negative on water on flooring. No one called me back from NFM to advise me of what they were going to do so I called. The representative said he is going to send a flooring expert out, named Scott. He showed up, had the same device the installer had. He stated no water detected, he also said if it was also water damage the flooring would be peeling up on both ends, and it is not. He also stated he did not know why it is doing this.
Again I waited for a response from NFM. No one called, so I called. The lady pulled up the paper work on what Scott the flooring expert wrote, he stated it was due to homeowner damage. I do not know what we did to the floor other than walk on it for a month or so, so I asked "what next." They said "We will fix it, but it will cost you." I said "What about the year warranty that is on the material?" They said if it was their fault that is only when warranty is in effect. I stated "I am done with NFM, and I will write a review." So NFM does not back their warranties, even when two experts stated no water damage, and material defect, as they told me, but they wrote different stuff down on the paperwork they turned it into NFM.

When I purchased a mattress set from NFM, the salesman said that the delivery guys would haul away my old mattress (for a fee, of course). When they came to the house, I was told that because my mattress did not "meet specifications" they couldn't haul it away. I told them that if they didn't take my old mattress and box springs the deal was off because it was on my receipt that they would haul away the old mattress.
I, later, spoke to Customer Service and was told that they'll only take mattresses with no stains. There was a small stain on the side of the box springs from a spilled coke (spilled years ago). Customer service said that NFM sells the old mattresses for recycling and the recycled materials are used for various products so they have to be in perfect condition. So, not only does NFM make money from hauling away the old mattresses, they also make money by selling them. The absurd thing is, I was going to purchase an entire kitchen from NFM - but not now. They just lost about 10K for not taking away my mattress. Won't shop there anymore.

I have already cancelled my order due to your delivery driver. He called and spoke to me personally, his cell to my cell, stating he would be there in a half hour depending upon traffic. He verified my address and I told him "I am here" then 20 minutes later I get a voice-mail from customer service??? At 12:26 pm stating they can't reach me and allowing their driver to go, WHAT??? I am sitting here, no one has called or come to the door. I was livid. I spoke to him initially at 12:00pm then when I called him back no answer.
I called customer service and was speaking to them at 12:35pm and they nor delivery could reach him within 10 minutes and then repeatedly with no answer for 40 minutes. It was absolutely insulting. He didn't want to make that delivery in the heat, in the middle of the complex on the second floor. Had he called me like he initially did or answered my call I'd have told him how he could drive right up to my steps. He acted like he couldn't reach me and was conveniently unavailable.
I was waiting since 10am, rearranged my home to accommodate this delivery. I already waited two weeks for something I really wanted but what your driver pulled was absolutely INSULTING and he did it because he thought he could. I want my business and hard earned money respected. No phone call, apology, rearranging delivery for that day, he just blew me, your customer service and the delivery team mgr off by not responding, UNACCEPTABLE!!!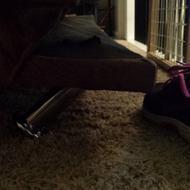 7 months ago we bought a kick klak couch and chair... we bought most of our home furnishings there. The back leg on our couch broke at the frame.. they sent someone out who said they would just replace the couch.. good news because I don't want a broken couch in my livingroom. I called 2 days later because I had not heard from them.. that's when they tell me they will be repairing it not replacing it... but it will not take long and then they ordered the parts. 5 days later I call about the part... now they say it can take up to 8 weeks just for the part and I have a broken couch in my living room. I have multiple sclerosis and I am sitting on my living room floor next to a broken couch. A supervisor was no help either. I have no order number or paperwork for the visit to look at it... but we bought it at legends kc in Dec or Jan.

I am beyond frustrated with NFM. I have spent thousands of dollars with them over the years. Now that they have grown and gotten so big AND ARROGANT they don't care a lick about their customer satisfaction. Since January, due to order issues, I have had them to my house about 7 times. Having to take off work all those times. Hours of waiting for them to appear on my doorstep. Now I am having an issue with their warehouse/pick up area and resulting in deep scratches on my front bumper. They will not allow me to see the tape! I have to take them to court in order to see it. Like a 75-year old lady has the money to take them to court!!! I have spoken with numerous people and continually get brushed off with an apology. Sorry, but it is final and they will take NO responsibility. I will NEVER SHOP THERE AGAIN. I would rather pay double somewhere else!! They don't care!!!

I felt into the scam "if you buy this cover you can return your mattress at any time" sales pitch from NFM in Kansas City. On May 17, 2015 I purchased a mattress there believing if I have any problem they would be proactive and not. Little over one year, my mattress is caving to the center (it was NOT a cheap mattress) and all that I can do is hope for the mercy of their service people to verify and confirm that my mattress is caving in. There is no return because I am a little over one year, and the customer service at the store is very rude as well. So, their salespeople lie and you will be better assisted if you buy a mattress in a mattress store because at NFM is a big lie!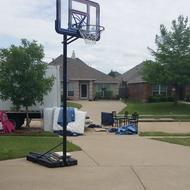 After waiting 3 weeks for a delivery of 2 full size bed sets & a home theater system I will never purchase from this place again. First, half of my order was missing & then I was told that the home theater system was not going to be put together because it was a "RTA" ready to assemble item. I was told by the salesperson that all my items would be put together! You wouldn't even believe that the drivers unpacked the whole truck to get my items out & left other customers items unattended in the middle of the street for an hour and a half. I feel like they lie to get your business & then don't care if your products are damaged or missing.

I bought a dinner set last year in Nebraska Furniture Mart, and it made me waited over 5 months. They issued a $75 gift card to me to go back to shopping. I purchased a ancient table 4 weeks ago, but the table has factory defect. I called and get them to order a replacement. The customer service told me to wait another 2 weeks; until today after 2 weeks. When I called back to them and they told me it's going to be another 2 weeks, I asked them what will they do if I don't get the table on 19th? They told me either wait again or cancel the order. They told me they do not have control over the factory. I told them if you cannot make sure your item on time then do not do the business. NFM cannot always makes customer wait for the furniture.
Strongly not recommend this store. I won't cancel the order even wait for a year, but this is my last time to purchase anything in Nebraska Furniture Mart. Bad culture, bad quality, bad company policy.

NFM last week the price on a Langley McGregor 8-piece dining set was 898.00. Plus we were there in the store 2 weeks ago to view the table in person. It has been that price since at least December 2015. So, I donated my table to charity and went online to order. We have been customers since you opened last year. I asked for the sale price and the associate spoke to the manager who would not honor the price that it has been for 6 months. Horrible customer service. Anyway, the table must not be that great since it has poor reviews. You just lost a former loyal customer NFM!

Complaint Description: HARASSMENT / UNETHICAL customer service and threat by STORE DIRECTOR - **. He forcefully cancelled our orders and also closed our NFM Card approved by the bureau because we posted a review/complaint (on 04/14/2016) on BBB, YELP, CONSUMERAFFAIRS against NFM sales manager - ** along with ** (General Manager) working at NFM @ 1601 Village W Pkwy, Kansas City.
STORE DIRECTOR called my wife and spoke very rudely to her along with threatening to cancel our order. Later when I called ** to discuss the issue he informed that he is going to cancel the order. In spite of telling him clearly multiple times that we do not want to cancel the order, he cancelled order number **. ** even cancelled the order ** we placed on 04/03/2016. When I reached home and called the NFM Customer Service at around 5:45 pm on 04/15/2016 at their phone number ** the representative informed she cannot help us with both order number ** & order ** and we need to speak to a manager name **.
When I asked to be connected to ** or what number to reach him, the associate informed that she has left a message for ** and we should receive a call. Both these orders are scheduled to be delivered on 04/17/2016. We would like to raise a legal case against NFM and STORE MANAGER / DIRECTOR - ** (available at **). Without us approving any cancellation and in spite of requesting ** multiple times during my conversation on call which lasted 21 minutes between 4:16 pm and 5 pm on 04/15/2016 STORE MANAGER / DIRECTOR - ** cancelled both the ORDER Number ** & order **. He has misused his position and authority at NFM - he has caused deep frustration, mental harassment, torture and inconvenience to our family. STORE DIRECTOR - ** cancelled both the order number ** & order **.
Updates as of 04/18. All the merchandize for which we shopped @ NFM were cancelled and nothing was delivered to us on 04/17. This is what People at High Ranks like ** does to common people who raise their voice against their unethical business practices, report against their services, against the way they run their business and how their train their managers.

I purchased 3 leather loveseats at NFM in 2009. The cost was approx $2,000. These were not cheap. By 2015 the sofas were falling apart. They looked so bad they had to be thrown away. I mailed customer service pictures and was told the company that makes the furniture says "too bad", so NFM says "too bad". It goes without saying I will never buy anything there again.

For years I've bought beds and other household furniture from NFM. I have two boys who really go through beds. I ordered a trundle bed and two vertical chests of drawers. One of the delivery guys hit the doorway and damaged the chest of drawers. I thought he would say 'oops, we'll take this back to the store and bring another one.' Instead, he knelt on one knee, got out some kind of glue and proceeded to glue it back together. When I asked what he was doing, he acted like it was nothing and kept gluing. I stopped him and told him it has to go back. They resisted that, telling me all about their schedule and other commitments. I called NFM in front of him. The delivery guys were mad that I called. I told him I bought new, undamaged goods. Reluctantly, they took it back.
As for the trundle, they left part of it at the store. I asked them to take it back and bring it complete. Stupid me, months later I bought two leather sofas in beige. They damaged them on the way in the doorway. They apologized but refused to take them back down the three floors to the truck. I refused to sign off on the delivery paperwork. We got on the phone with NFM who wanted to give me some sorry store credit. I refused. I wanted them to take it back. They said it was a close-out and can't be restocked. I told them it isn't my problem. You damaged it. You take it back. They left the sofas and brought a new one to replace the damaged one two days later. They took the one they damaged. NFM really sucks.
Nebraska Furniture Mart Company Profile
Company Name:

Nebraska Furniture Mart

Website:

https://www.nfm.com/