Metro Mattress
Buffalo, NY
Consumer Reviews and Complaints

Bought a $3000 bed and had it for less than a year when we noticed that it had a bad dip in it. We then went back to the store and had a claim written up and submitted to the company. An agent of the company then came to our home and looked at the mattress and said it won't be under warranty because of a stain. At the time we bought the mattress, we also purchased a stain repelling cover for $200.00 to guarantee us no stains, and it didn't work. Not our fault. People need to know that Metro Mattress will not honor their warranty.

I purchased a king mattress set on 2/4/2017 and the sales clerk Ally told me that I would be able to exchange it within a year if not satisfied, never mentioning the fact that there would be a $300. This purchased was financed and was told that it would be 12 equal payments interest free for 1 YR. Upon receiving my first bill it showed I had to pay only $46 monthly, which would never pay the bill off in full.
When sleeping on this mattress I wake up with a sore body and not satisfied with my purchase. Calling the store where I made the purchase on Military Rd in Niagara Falls NY. I was informed that I could come in to exchange the mattress, by Matt, and the fee would be $300. Telling Matt that I was upset he told me he would call corporate to see what he can do. It was 6:30 pm when he called stating that they stand by company policy. Didn't realize corporate was open that late at night. When the company advertises on tv they state you were able to exchange, but no mention of any fee. Wish I would have read reviews prior to making my purchase. TOTALLY DISAPPOINTED WITH THIS COMPANY, RUN AWAY FAR AWAY.

I purchased queen size mattress for 1600 USD from Metro Mattress John Glenn store 5 months ago. It was depressed after two weeks of use. After inspector's report (took 1.5 months). it was replaced. New one also deformed and depressed after two weeks of use. It was replaced by with different type of mattress for which I paid 150 USD more. It was also depressed in 2 weeks. For the last 5 months, I prefer to sleep on my 300 USD sofa most of the time because of back pain. I and my wife messed up by paying huge amount of money. After inspector's last report for the third mattress customer service told that they can do nothing because it is normal for a mattress to depress! Now I have to throw out this expensive mattress to garbage. If you want to purchase a mattress, DO NOT GO TO METRO MATTRESS.

I purchased a Tempurpedic mattress over a year ago at the Hudson store. After some time noticed the mattress was causing back pain due to it being soft. I went back to store where I purchased mattress from explain to salesperson that the mattress was causing pain. The salesman advised that I could switch out the bed for another one of my liking since it was before my one year sleep on it warranty was up. All I had to do was pay the price difference, so I purchased new mattress.
Three months later on new bed in more pain. My neck, back and shoulders are aching. I am spending money to go to the chiropractor for my back, hips and neck, along with other problems due to the pain the mattress is causing. I can no longer sleep on the bed because it's too painful and uncomfortable to use. I was under the impression that I was within my warranty limit to change out the product that I currently had for a new product. The salesperson never stated that this would be my one time comfort exchange.
The two sales people I spoke to were not very helpful. They said they would speak with their regional manager about the problem. No one would return my phone calls. Finally I called corporate and they got me in touch with the regional manager. Funny part is the regional manager stated he never spoke with either of the salesman at the Hudson store about my situation. Thanks a lot. What a bunch of liars. The regional manager was of no help to me. He had the audacity to tell me to go out and buy a mattress topper!!!
Really if this Regional manager or company knew anything about their products the Tempurpedic mattress states on the label not to place any toppers of any kind on top of the bed, or it won't allow the mattress to conform to your body. I have been fighting this for months now with regional manager and corporate and no one will call me back. I should have read the reviews before my expensive nonrefundable/return purchase. This company is a horrible company to buy from, they are misleading and unaccommodating. DO NOT BUY ANY PRODUCT FROM THIS COMPANY.

Went to buy a mattress. Mark the salesmen tried all the high-pressure sales tactics. Today only he had 1 coupon left from Columbus day sale. If I bought today he would give me the only coupon left. He inflated price. The price he gave me was actually $425 more than their exact product on the web (with no coupon needed.) He was going to throw in 2 pillows that cost $200 a piece... really... am I drooling? He keeped insisting a only try the termapuric brand. He must get a better commission on that. They sell other brands but he didn't want me to try them. He said if I try too many beds it would only confuse me. Guess I am drooling again.
I was interested in the adjustable boxspring. He would give me a special price on that for only $800. When I looked at their website I found that is their regular price. Drooling again. He told me he could get me special 0 percent interest for 1 year. As I started to leave he offered me a really good deal or so he said... 0 percent for 2 years. Wow.... not. When I looked on their website the site offerers 0 percent for 5 years. Doesn't this guy realize most shoppers will check their website and probably shop around?
Before I left I told him I might look around and he warned me of a competitor (Raymour and Flanigan) that has a history of selling cheaper thermapudic that are returns (used) without telling the buyer. I really doubt that. He did say they have a 365 day return policy if not happy with mattress. I pressed him for details and he said $99 to return but then he said an additional $299 disposal fee. I finally went to Sears where I could try any bed I wanted without the high pressure sales Bs. The mattress I found was a Serta which was a better mattress and felt better and was about 400 less.
How do I know I can trust these reviews about Metro Mattress?
885,230 reviews on ConsumerAffairs are verified.
We require contact information to ensure our reviewers are real.
We use intelligent software that helps us maintain the integrity of reviews.
Our moderators read all reviews to verify quality and helpfulness.
For more information about reviews on ConsumerAffairs.com please visit our FAQ.

Their salesmen will say anything to "close the deal." Bought a Tempur-Pedic Mattress at the NY State Fair from Metro Mattress. After salesman assured us that there was no risk, quoting Tempur-Pedic's policy "90 days to return the mattress for a refund if unsatisfied for any reason", we made the purchase. Now after 30 days of back and neck pain, I find out that the store will not refund your money for any reason. They will do a trade for something of equal value as long as I am willing to pay the return shipping and pay for the gifts received at the fair (a mattress pad and two pillows which also provide more neck pain - valued at $300). Absurd! Shipping of a new mattress was not discussed, but I expect that I would be responsible for that to. Made numerous calls to their corporate number and left messages. It's amazing that no one is there to take calls. Never once was contacted by Metro Mattress. DO NOT DO BUSINESS WITH THESE PEOPLE!

My wife and I went to a Metro Mattress in Yorkville, NY to simply buy a new mattress/box spring. We were coerced into the Tempur Pedic ADJUSTABLE bed with a verbal promise of a 30 day return trial (but plus a $99 fee). Going by this "promise", we had it delivered and decided we didn't like it. We went back to the store, and was told the adjustable platform could not be returned!!! Only the mattress could be "exchanged" (w/$99 fee)! After calling, and numerous arguments including with the regional manager from Syracuse, NY, we are now stuck with A $5,600 adjustable bed we didn't want in the first place!!! This is OUTRAGEOUS! I CAN'T BELIEVE THERE IS NOT A LAW AGAINST THESE KINDS OF MERCHANTS & SALES RIPOFFS!

We purchased a "guaranteed" mattress and when the middle basically collapsed an inspector was sent out that denoted the shoddy shape but did not approve for return. Extremely disappointed, this is a company that is focused on making a sale and then forgetting their customer. Would never go there again and would not recommend to anyone. Their commercials are misleading.

When I purchased my mattress with an adjustable base, I was assured the height would be no higher than 24 inches from the floor. When my set arrived, it much higher than was contracted. Eventually I fell onto the floor as I was transferring to the bed, and broke my leg. Since that time, my nightmare hasn't ended. I'm writing this to warn consumers to search elsewhere if they are looking for quality products, and a trustworthy business.

My girlfriend and I purchased a Therapedic ECO Gel ("Vienna") Queen size mattress made with soy and Eco-friendly materials with a price tag of $2,999.99. The salesperson "Emma" sold us the mattress for $1,800.00 when in fact a brand new mattress from an actual authorized retailer is only $1,200.00 (Syracuse Mattress) released info regarding Metro Mattress being investigated 7 years ago by the NYS AG's office.
As you can clearly see, there are no identifying manufacturers tags i.e Therapedic Eco Gel, sewn into the mattress as indicated by the manufacturer's customer service personnel. Therapedic International (NJ) disclosed to me that the mattresses are always factory sealed brand new and never used since used mattresses or returns would be in strict violation of the licensing agreement. Therapedic International has 12 licensees and Metro Mattress is NOT one of them. There is to be cardboard tags sealed inside the bag with warranty cards and care instructions. As you can see from the pics there are not any identifying labels or tags, or warranty cards. Therapedic International does not use any petrol/poly based products in their Eco friendly mattress as this would not be Eco friendly if their mattresses contained poly products.
This is not a mattress made by Therapedic international or the 12 licensed manufactures across the US. This is a counterfeit knock off as indicated to me on the phone by Therapedic International. The customer service rep asked me to read the only tag on the mattress out loud while on the phone with her. The manufacturing facility listed on the tag, is not a licensed Therapedic manufacturer/retailer. This is fraud. The store uses Therapedic points of sale advertising in house, and the mattresses in the store have the Therapedic Eco Gel tags with trademark logo i.e. sunflower in place of the letter "O".
Therapedic logo mattress shoe protectors were on the foot of the beds as well. They use authentic mattresses with proper manufacturer's identifying labels and deliver counterfeit knock offs with no tags or paperwork after the sale. Mark **, agent for Metro Mattress customer service, perpetuated the fraud over the phone when trying to stick Leah and I with Metro Mattress's counterfeit, overpriced, non-Eco friendly, used mattress. Over 6 hours of hang ups after calling him he repeatedly defended Metro Mattress and stated that in fact the beds are indeed Therapedic mattresses when they clearly are not. Metro Mattress has a "sleep on it guarantee". Therapedic international does not allow their beds to be returned and then resold. This is in strict violation of their terms and conditions for licensees. Metro Mattress resells used counterfeit beds at higher than MSRP prices.
I was able to successfully have Metro Mattress retrieve their counterfeit goods and initiate a return after 6 hours of calls to the store and being told NO and being hung up in mid-sentence each time. I repeatedly called the corporate headquarters in Syracuse NY and the local store in Ithaca, as well as Mark ** customer service manager, and I was told the same exact thing every single time. They claimed it was indeed a Therapedic Eco Gel and that I would not be getting a refund for any reason. Mark ** contacted every Metro Mattress warning his employees that I would be calling to get information regarding the Therapedic Eco Gel Mattress. The store in Oneonta NY disclosed this to me when I called the Oneonta location to ask questions about the mattress. I was addressed by name and was told that Mark had warned them previously that I would be calling, and to not disclose any information to me.
Mark ** tried to prevent me from finding out any further information from all Metro Mattress store locations. After I explained to Mr. ** that this was fraud, I told him that I would be returning the mattress to the Ithaca store the following day. Moments later I received a voicemail from "Emma" at approximately 6:45 pm indicating that I could call her to arrange a time to have the mattress picked up for a refund.
I contacted her however Metro Mattress was closed. I then called the following day and arranged a time for pick up which was on Thursday June 30th at 1:30 pm. The driver who picked up the merchandise explained to me that he has never heard of anyone being successful with a return in the 9 years he has been working for Metro Mattress. He asked what the issues were and I showed him and his coworker the issues described herein. The coworker stated "wow, they ripped you off"...
Please have your office consider this for a fraud action against Metro Mattress on behalf of my girlfriend and I. This fraud is being perpetuated and committed by the sales personnel and upper management of Metro Mattress stores statewide, with the likelihood of being a class action suit as a result of their fraudulent sales practices.

I purchased a Eco-Gel II Premium Deluxe King set from Metro Mattress from Mark in Rochester NY. Delivery and removal was set up and I paid to have old set removed. They called to ask if there were stairs or if I was in an apartment. I said no, a ranch house. Delivery truck (Jim and Mark?) arrived. I was the 8th delivery of the day for them according to "real time tracking" on the site. They were to be here by 4. Now I know why they were here at 1:30!
The driver/boss (?) looked very "grumpy". They come in and started to remove my old mattress - it is a King, so it is large. The guy was having problem pushing it through the bedroom door - so he began to slice it with a knife - he said so he could grip it. With the mattress 1/2 in the doorway said they could not remove it - that I had bed bugs (which the other guy said he did not see) and could not take this out, nor could he bring the other one in. Trust me I do not have bed bugs. I know this for a fact. He said he could only leave my new one outside.
My boyfriend who was here thank goodness, said he looked in the truck, and there was not ONE old mattress in there. Did they do this to everyone they delivered to today? I was the last stop! The only thing on the truck was our new mattress. Not one removal??? I say just Lazy (and rude!!) I wish I had read the reviews on this company. Looking now - not many have been pleased with the products or customer service. I hope I have no problem with this bed.
I will certainly not recommend anyone buy here! I will not purchase another bed from here EVER! Very angry, and disappointed! I spent a lot of money and shouldn't have had all this aggravation! This is not the first piece of furniture I have bought but by far the WORST experience! I would add proof of my purchase, but you have my order # you can check!

Purchased the latest and greatest bed with 2 different kinds of mattress, one for her and one for me. Bed works great. Bought pillows for over 100.00 each, work good. Set up and installing this bed was a complete disaster. They came here over 5 times and could get it right and we had to take 2 days off from work. 2 different Saturday appts and finally 1 night after work that took 3 plus hrs. Sales team said to us there would be no problem to using our headboards with their frame assemblies. LIES according to the setup crew and there were 4-5 different people that said that.
The last guy made a frame that kind of worked and the bed is not centered in the frame and looks like CRAP. I spent more on this bed than most people spend on cars and they treated us like CRAP and offered us a discount to buy more stuff from them. Why would I do that when they can't even take care of the big issues that they LIED to us about? NEVER BUY FROM ANY OF THESE STORES - THIEVES, LIES AND BROKEN PROMISES.

I just got my new bed and am really happy with it. The staff was knowledgeable and helpful. You can return it within a year if you don't like it which I thought was definitely beneficial. There is a restock of a hundred dollars if you do trade it in but the benefit is obvious if you are going with a good quality mattress which can be pricey.

Metro Mattress exchange/return policy is NOT customer friendly. They say they beat competitors prices, but their policy does not match competitor prices if you decide to exchange your mattress for another one. Even though you can return a pillow at any other retailer in three counties, their policy does not allow pillow returns. This is a pretty stiff policy when you are paying $150 per pillow. You can exchange a mattress up to three years, if you pay a restocking fee, but you can't return a pillow the NEXT DAY.
We also asked the salesman Ronnie if their mattress prices were the same as Raymour and Flanigan, as they located in the same plaza as Metro Mattress. He told me they were. When I went home and looked on the internet Raymour and Flanigan and Sears both listed the Beautyrest at a considerably less cost. Today Sears has the Beautyrest listed at $2,229.00 and Raymour and Flanigan list at $2,879.00 compared to Metro Mattress at $3,199. They're customer friendly only when making the sale. After the sale, they just quote their policies. I will be telling everyone in our organization and in my social circle not to buy from Metro Mattress.

I went with my daughter 2 months ago to buy a mattress. We were looking for something inexpensive and was told we don't have anything for less. We went to the store in Liverpool on 57. So $1700.00 dollars later we had picked out the mattress and metal bed frame. It hasn't even been two months and the box spring is broke. Filled out the paperwork and I am still waiting for a link to upload the pictures. I was told it can take two weeks to get an email, REALLY???? I was considering purchasing other mattress sets but you can guarantee that I won't be returning to Metro Mattress. The only person who tried to help me was the lady who was working the day I went there to get the warranty paperwork and she filled it out and faxed it for me. Wish I would of got her name. Other than that, don't waste your time because if something goes wrong you're on your own!!

On April 12, I purchased a universal bed frame. I was told that the following Wednesday I would have it. I came in that Wednesday to be told it would be two weeks later that I received my bed frame. I came in 2 weeks later to be told yet again that it would be one more week for this bed frame I purchased. I was obviously not happy but figured if I stuck it out this long then whatever. So tonight on May 25, I stopped in to check on the order. As it turns out, it had been at the store 2 weeks ago. I picked up the mattress and the sales clerk who was there (new and from another store) brought some manners to the Auburn store and helped me get out fast while refunding me a discounted price for being jerked around and having to wait over a month for the frame.
Though she definitely helped make the day better, I would certainly not recommend this store in Auburn, NY because they never once called me and kept telling me it would be a later and later date. I am horribly dissatisfied with the service though the frame was nice. If you want to get something for your bed, then do yourself a favor and find a better place to go to because these people most definitely have no clue what they're doing.

My 20-year old daughter went to the Metro Mattress store in Rochester NY to buy a mattress for her first apartment. She had seen an ad for a 70% off clearance sale. She wanted a similar quality mattress as one we had purchased from MM a few years ago. The sales associate told her that the mattress we got before was no longer available and for her $400-450 price range she should go to BJ's. Frustrated, she left. I went to the Syracuse NY store. While the sales staff was friendly, there were no mattress for 70% off. I agreed to pay the difference and chose a mattress. We confirmed that the previous tenants of her apt had 2 queen mattress/box springs on the second floor.
Upon delivery, my daughter was told that her box spring would not fit up the stairs. They left the mattress, took back the box and told her she would have to pay an additional $100 for a split box spring. Since she didn't have an additional $100 she tried to call to see if there was a mismatch, floor sample etc. that would be a cheaper option. I too tried to call and find a solution. The woman at the Syracuse store didn't stop her speech long enough to listen to me. (Really, I couldn't get a word in!) Essentially, we were told we couldn't return the queen mattress for a cheaper mattress or smaller size because we had already taken delivery, and there was no cheaper option than to pay the addition $100. Huge hassle and misleading advertisements = our last trip to Metro Mattress.

Looking for a mattress went to metro mattress. They sold us a bed at a price we we're comfortable with. They said it was new and the only thing wrong with it was a hole in plastic covering the bed. Said "ok no problem". End up getting floor model and that voids the warranty if there would be problem down the road. Never was told this until I confronted them about a question I had a on the receipt. Was lied to. Do not go there. They'll rip you off like they tried doing to me. Will never go back for any kind of business with them.

Metro Mattress uses lower prices online than marked in stores. So if you go into a Metro Mattress and aren't aware of the online prices you will get charged the higher rate. Shady business.

The worst! We had a king mattress under warranty. After 3 yrs it Had a sag 1 3/4 inches. Store manager said to measure it and send pics. We did and put a item under the tape measure to show the depth of dip. Store manager yelled at me saying "I didn't tell you to do that! I said measure and dip the tape in hole!" Well then we got an independent rep come and look at it and measure. He assured us we qualified for a replacement. After 3 wks we got the approval and was told to come in and pick out any mattress in store.
After we found one we were told we couldn't get sales price and would cost 575.00 more. We looked at another metro store and found one that was same as voucher and was told it was an ordered one people didn't come back for! As soon as we said we had a voucher they stated that we still had to pay 575 more! It was a discontinued one! Changed story again lie! We even went from king to queen. And picked a lower priced one as same amount of voucher but still expected to pay same as one that was better and more expensive.
Had manager call his manager so I could talk to them but he did the talking. Think he called the first store we left not manager. They cut us 200 but still they lie, and are rude! They should tell you up front that you can only put your voucher on items at full price instead of leading us to believe any mattress in store Including sale! Now we have 60 days to try this one out only to find out if we don't like it will have to pay 100 to take it out. Then go thru all this again! Customer service in Syracuse was of no help! We bought in Rochester. Are all mattress companies like this? Worse than cheap car salesman!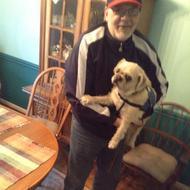 I have never been treated better in my life when purchasing a mattress. They took the time to make sure I found the right one for me and it was hundreds less than I expected. ** and ** are two of the nicest people you will ever deal with. It's not just about their price, it's about how you're treated and these guys are top shelf. I have never been happier with a purchase in my life and I was treated like the most important customer in the world. I recommend the store on East Ridge Rd in Irondequoit to all my friends and relatives and they have received the same great service from ** and ** that I got. You'll never find a store more concerned with making sure you get exactly what you want and I have back problems and **'s advise was invaluable. If you need a new mattress or even a new pillow, you'll never find a store that will treat you better.
I even have a 1-year guarantee that they will take back the mattress any time in the first year of ownership if you're not happy. NOBODY ELSE has that kind of guarantee and that's just one of the many things that set them apart from the competition. This is a 5-star store and I have never been happier in my 58 years and I will ALWAYS go back to Metro Mattress because this was the most pleasant buying experience I have ever had. Thank you ** and **. Steve ** - a VERY happy customer!!!!!

On 7/28/13 we purchased a kennesaw firm beauty rest recharge queen mattress set from a metro mattress dealer located in Clifton Park, NY. It was delivered on 8/5/13. After several nights of uncomfortable sleeping on the new mattress, we decided it was time to contact the metro mattress people. On several occasions we were told the mattress required a "break-in period." We patiently waited until 10/7/13 at which time we were advised to file a warranty claim, which we DID. A person named "Laura" inspected the mattress and found that the mattress had a depression of about 1" and told us that a depression of 1 1/2" is normal. That didn't help with the uncomfortable sleeping.
On 10/21/13 we received a phone call from a "Mark" at the metro mattress customer service relations office in Syracuse, NY telling us that the claim was rejected. During our conversation he was very rude and unprofessional. After an extended and unhappy conversation, he just hung up on us. I can't imagine any company having such a person representing them. We subsequently bought a "topper" in an attempt to tone down the pressure points. But to this day (1/13/15) we cannot get a good night's rest even with the topper. After reading some of the complaints about how metro mattress runs their business, especially with people like Mark in the forefront, I will never recommend that a person do business with metro mattress.

Bought a mattress from them. They would not take it back. It was less than a month that we complained about it. It cost my boyfriend $2,100.00 and something and the middle sunk in. The company treat the buyers with no respect at all and here it is 8 yrs later and I still have that sucky mattress. I have had a bad back ever since I had that mattress. Do not ever buy from Metro mattress. They rip people off with their cheap mattresses. Every time I go by one of those stores I want to put a sign in front and tell people to stay away from there. They lie to people. I cannot believe they are still in business. A back doctor told me you don't have to have an expensive mattress, just one that feels good to you. The most expensive one's don't work like they say they do.

I bought a mattress from them 11 years ago with 20 year warranty and now the mattress is defective and the Metro Mattress is making me deal with the manufacturer on this. The mattress suppliers in Pennsylvania and wants me to pay for shipping to send the mattress back to them. When I contacted Metro mattress about this, they were really of no help to me and could've cared less about the situation. Buyer beware if you buy a mattress from Metro mattress as they don't warranty what they sell. I had to end up going out and buying a brand-new mattress off another dealer. I will never deal with Metro mattress ever again.

We had a problem with our 3 year old mattress. It was very uncomfortable. It sagged, it lumped, and just was not good...we filled out a form and submitted it to the warranty dept. We received an answer three weeks later...we could get a mattress like the one we had, or receive the original amount towards a new mattress of our choosing. We got our new serta mattress and are very satisfied with it. Great job Metro Mattress.

We purchased a Simmons Murray River king size latex mattress in 2009 with the "warranty required" Comfort Care protector pad for $80 I'm the Latham, NY store. The total amount spent was $2,100.60.
Our son was a premie and never sleeps well unless he sleeps with us. He gets regular nose bleeds. They leaked right through the protector pad. When the protector leaked, I called the store within 5 days and asked what I should do. I thought I should call the protector company but the woman that sold us the set said to call her if we had "any problems".
The store employee that sold us the set told me "she would contact the company for us". I pursued this with her for awhile, probably about a year and finally gave up. For the record the mattress warranty specifies "no cleaning fluids are to be used". By mid 2014, the mattress had a high lump in the center and both sides sagged very badly. I frequently roll right off the bed. We reported the issue to Metro in Latham, the place of purchase. Mattress Marshals came and inspected the mattress. The woman that came told me the mattress had failed and had over 1 1/2" of sag and should be replaced.
I got a poorly copied form letter (black toner streaks all over page) that looked like it was copied many many times, denying our claim because of the stains. The letter didn't even have a name at the bottom or a number to contact them. On 8/16/2014 I called the store in Latham and found they had no manager. I was told to contact Andrew ** in Glenmont, NY. He said he would look into cases where the Comfort Care protector pads failed and would call me back on Monday 8/18/2014 and update me. He also told me to try Mr. Clean Magic Eraser on the stains. This did nothing.
I hadn't received a call by 8/29/2014 so I called the Glenmont store again. Andrew was in Syracuse but the employee said he would contact him and have him call me that day. I received a call from **, Director of Customer Service Relations in Syracuse. (Isn't Customer Service supposed to be nice and help you?). Mark started off being mean, nasty, insulting and unprofessional. We spoke for 5 to 10 minutes and I got so frustrated I hung up. He did mail a copy of the Mattress Marshals report to me. I don't know if Mattress Marshals lied to me, or Metro Mattress altered the report, but now it shows the mattress only sags 1 1/4".
I am pursuing having a local television station's Consumer Reporter interview us so they can a show how companies like Metro Mattress and mattress manufacturers treat consumers.

Bought a Queen mattress for over $900, with the Gortex protector, which they said was required to keep their warranty. Mattress had a non-prorated 10 warranty, but broke after 5. An independent Mattress Inspector verified that spring structure had collapsed on one side. Said Metro would get a report then send me the procedures to get the original amount paid credited toward new purchase. I wasn't very happy that I would have to pay a couple hundred for the same poor quality mattress, but figured that's what guaranty stated. Metro calls my wife and said this was normal wear and tear. My wife retorted and expressed her dissatisfaction. The manager of Penfield store called with a message that they would give us $595 credit, which is still not what the warranty stated.
This is a shady, non-trustworthy company, and the mattresses don't even seem close to the ones you try in the store. I will never buy another mattress from them. We have bought 2 other mattresses in the past 5 years from Jamestown and Value City with no problems. Stick to the well known brands like Sealy, Serta or the one of the Sleep Comfort/Tempur-Pedic, but use a store who actually honors their warranty and doesn't try to make you buy the Gortex cover, as a means of keeping warranty intact. Their warranty is worthless promises either way.

Offered a $1300 mattress for $600. That same mattress was going for $800 everywhere else.

I went to the Williamsville, NY location not planning to buy anything, just look around and see what is out there. Before I knew it the pushiest salesperson made me make a purchase that I was not ready to pay for because of the quote "deep discount" on the mattress. It was a complete lie. I found a very similar mattress for the same price as that "discount." I didn't know mattress salesmen could be such scum buckets.

I spent $1000 on a mattress and box spring at Metro Mattress. I bought a new bed because I had mine for 20 years and it hurt my back. When I went to Metro, I told them I wanted a firm mattress but did not want to spend a lot. I was directed to a mattress with a pillowtop, which I was against. I was assured it would help with back pain. I was against it, but was quickly talked into it saying that if I didn't like it, I could exchange it. After it was delivered, it was comfortable for about a week. The springs in the box springs make noise, and the mattress is saggy and uncomfortable.
When I tried to "exchange" it, I was told since I didn't purchase a mattress cover from them, I couldn't exchange it and to go through the warranty. After 6 months, I called the warranty people. Well, the warranty brings you in circles. When you call them, they tell you to call the store, then the store gives the manufacturer, who then refers you back to the warranty. Warranty people say they need a return # from the store, the store doesn't know what they are talking about. Did this on and off for 2 years. Also, when you use the warranty, you have to pay a discounted rate to exchange. So I have been waking up every morning with back pain. What a waste of money.
Metro Mattress Company Profile
Company Name:

Metro Mattress

Website:

http://www.metromattress.com/