Jackson Furniture Industries
aka Catnapper Furniture
Consumer Complaints and Reviews

Bought the recliner <1 year ago. Was used only a few times since it is in our 2nd home. Started peeling and continues to peel. The place of business was going out of business so no recourse except to make consumers aware of the manufacturer. Wish we had reviewed the company before buying.

I purchase a sofa 2 years ago and the sofa started peeling. I contact the company and first they said I was past the warranty or I didn't buy an extended warranty. But I never knew I had to buy extended warranty for a sofa. I paid a lot of money for the sofa and just wanted to enjoy it but the company only wants me to pay more money to replace the sofa. Bad customer services. The company has no integrity at all and refuse to change or replace my sofa. Rating the company is 0 stars and rating the sofa 0 stars as well. I will shout from the roof tops never buy a Catnapper product, unless you just want to give money away for something you will not enjoy.

We bought a recliner from al. power co. It was already broken sitting side ways and would lean too far back. We got in touch with al power. They had it fixed in 2 weeks. It broke again 1 month later. Now no one wants to answer our phone calls or do anything about it. We have made several attempts to contact them but will not answer now. Their web site said to contact al. power place of purchase but they are saying catnapper refuses to repair it or replace it. Said I was too big for it. My wife bought it because it said big man's chair. We want a FULL refund because if they were to repair it, it will more than likely break again. We need help $1200.00 chair.

We purchased a sofa set (chair, love seat, and sofa) from hhgregg in August 2015. We literally saved for over a year so we could pay cash for our new furniture. Our furniture was delivered and sat unused for about 6 weeks until we purchased a television for our living room. Within 6 months the cushions became soft and we felt like we were sinking. A few month later it got so bad we purchased plywood to place under the love seat and sofa cushions. My husband and I do not use the furniture on a regular basis. There may be a periods of weeks where we do not watch television in the living room. We do not have any children or large animals. I called Jackson Group and they said "it is normal wear and tear." I explained how rarely we used the furniture and they still insisted we damaged it.
Even though I was still under the year warranty they refused to repair it. The fabric on the chair is falling apart and even under warranty I cannot seem to get them to repair it. I have been battling with Jackson for 5 months now and feel obligated to warn others. This has been the biggest waste of money and the Jackson Group does NOT STAND BEHIND THEIR PRODUCT. SPEND YOUR MONEY SOMEWHERE ELSE.

We purchased a 3 piece bonded leather set including a sofa, loveseat and chair. After having it about 2 years, it began peeling. We contacted the store the insurance co for extended warranty, as well as the company. No one would do anything. It is ONLY the chair that is like this which further proves poor workmanship. The Jackson/Catnapper name is CRAP.
How do I know I can trust these reviews about Jackson Furniture Industries?
637,576 reviews on ConsumerAffairs are verified.
We require contact information to ensure our reviewers are real.
We use intelligent software that helps us maintain the integrity of reviews.
Our moderators read all reviews to verify quality and helpfulness.
For more information about reviews on ConsumerAffairs.com please visit our FAQ.

I purchased a Brantley Java Sofa from Conn's Aug 18, 2012 and this sofa has peeled. I have no children or pets. I'm very unhappy about this sofa and the quality of it. I have called Conn's regarding this matter and I haven't had any help. I have my receipts. Please advise your finding

We purchased a Catnapper sofa that all 3 sections recline & a recliner/rocker love seat approximately 2 1/2 years ago. About 6 to 8 months ago the material on the sofa started flaking off & cracking, it looks awful. We paid quite a bit for this furniture & it definitely should have lasted way more than a couple of years. Of course it is out of warranty so the place we purchased it from can't do anything. The sofa has gradually gotten worse & worse. The material is cracking all over & looks like junk (which it actually is), the love seat isn't as bad but it doesn't get used much. Even with normal wear & tear a piece of furniture at this price should never fall apart like it is. I wish I had looked at reviews prior to making this purchase. This company has no integrity at all. You can tell by all of the other reviews on here & elsewhere. Never purchase Catnapper brand!!!


Jackson-Brantley 4430 Sofa Model JABRAS3XDB - Being a subscriber to Consumer Reports magazine and knowing that integrity and customer service is a thing of the past I erred in not reviewing Brantley Industries or its reputation. What a disgrace for a 75 year old so called reputable, established company to put out such faulty defective furniture. Whoever took over this company should be jailed for consumer fraud. After an investment of $2132.28 one sofa started peeling off in 15 months. We have no pets or children. Now at 26 months the sofa's cushions are failing. Peeling off like paper. The dealer Regis Bernard El Paso that sold me this junk is now out of business which is fortunate for future buyers.
I have left numerous messages at Jackson Brantley customer service to call me to address the problem with their product and have never received a call from anyone at the company to address my concerns. Just a common courtesy from a representative from this company would be a miracle. I encourage all buyers to beware and be diligent in reading what past customers have to report about their experience with any company that sells the bonded leather junk. This phony product should be banned from being imported and sold in the USA. Consumer Reports is tops in my books.

I bought 2 new "Leather" Loveseats from 7 Day Furniture a couple years ago. I spent over $2000 for this furniture, thinking I wouldn't need to do it again for a very long time. This fee included an extended 2 year warranty that covered (and I quote) "Everything but beaks and claws of pets". Note, it's just my wife and I. All of the kids are grown and out of the house. About a year into owning this furniture, the Cushions and Armrests started cracking and peeling.
After multiple phone calls to both 7 Day Furniture, as well as Jackson... NO ONE will take ownership to honor this defective furniture! The extended warranty won't cover fabric. (Go figure!... So much for the Beaks and claws. Lie!) They only offered to SELL me some more of the crappy leather to sew it on myself if I wanted. This product is trash, as far as I'm concerned. I just spent another couple hundred dollars on cheap furniture covers just so this nasty looking stuff doesn't flake off all over anyone visiting me. EMBARRASSING!

Purchased chair for mother in nursing home... Never sat in it. After she died, brought it home and maybe reclined in it 3 or 4 times. Now recliner won't work! Store wants $70 to come look at it plus labor fees. Pretty sad that a $1000.00 chair breaks down with 4 uses. I'm a senior citizen with a fixed income so chair will never be repaired. Will not be buying or recommending Jackson furniture again!! Oh, the chair is only 2 years old and under mfg warranty... which only covers parts... not labor or service call.

We've had this furniture for two years now and the finish started wearing off long ago. I called the insurance company and they refused us service saying it was a manufacturers defect. I called Badcock furniture where we bought them and they are giving us store credit to purchase something else. Thank god we're getting out of this mess! Beware of this brand! Do not buy it!!!

1 yr after we purchased reclining sofa CAT-49445 from Marlo Furniture, the recliner mechanism broke & later the fabric was distorted. The store referred me to the manufacturer, so we wrote them a letter of complaint on Dec. 11, 2015. I have not received a reply... Marlo Furniture Cust. Service was rude & not helpful. Jackson Furniture has no customer service & doesn't stand behind its product. So much for made in America.

Handle for reclining broke. We've only had it slightly more than a year and the "leather" is peeling and cracked. It looks terrible. This is an absolutely terrible product and I'm angry that they won't do anything to fix it.

I have a couch from catnapper and the thing is junk bond leather is coming apart. Spent go money on it and they do not stand behind their stuff. I would never buy anything that they made. You spend all this money for junk.

I purchased the recliner in April of 2012 from One Way Furniture, item # CJF-4790-4-6280. Last month, I began noticing that tiny pieces of the seat and the back of the chair started to peel--the general description of the chair, read, "soft bonded leather"! This situation has continued to escalate, and now large pieces of the leather, "bonded leather" are peeling, and I am now picking up pieces from the floor. The cost of the chair was $699.00. The general use of this chair, should not result in this type of damage. I live alone, and I do not, and have not owned any pets.
I sent an e-mail message to One-way Furniture, and left a voice mail message a week ago, and I have not received ANY response. I attempted to reach Jackson Furniture, today, but there are no customer service hours on Sunday. I will try again on tomorrow. This chair is an eye-sore, and a total waste of my money. I am so disgusted with all of this. I hope this review helps someone else. I am so sorry I did not read reviews prior to this purchase.

We bought a 3 piece Catnapper Transformer set based on the 5 year warranty. Shortly after delivery we started hearing a clank when the recliner was opened. It turned out to be the springs popping out of the bottom and getting entangled into the reclining mechanisms. The local dealer did have Jackson Furniture Co to come out on 3 occasions and replace. The last time they came the cushion had a noticeable hump and when you sat on it it felt like you were sitting on a rod. The dealer said my husband signed the work order as satisfied so "I'm sorry".
Then the arms were slouching. Turns out the cardboard underneath had cracked and the stuffing was falling through. Every place that has "leather" is peeling off. When I asked the dealer to come out they said it appears to be abuse. Apparently our butts rub the seat too much... and our heads... and our hands. We basically just sit on it too much. I've had the ugly set for 3 years as of March 2016 trying to get my $3ks worth. If you purchase a Catnapper you have to go through the dealer or mail them a letter. I will not purchase or recommend their products to anyone. Then again. They don't ask after seeing mine.

Rude is the only way to describe it. Well nonexistent also describes it too! Just trying to find out a ship date to retailer who also can't get any info for higher end recliner on back order for nine weeks. I wish now I had read the consumer reviews before I made the purchase!

Bought several sectional pieces about 3 years ago and just noticed back in the early Spring (2016) that the seat cushions are fraying and seams splitting on numerous cushions. I bought the "extended 5-year warranty" back on purchase, so I called to get warranty service and had a tech come out and about 1 week later get a letter stating my request for repairs was denied as "common wear and tear". The recliner mechanism broke on Easter Sunday and now I have no recliner. I accepted this (not happy at all) and decided to call Catnapper direct as retailer only covers issues in first 12 months (still waiting for my refund on the warranty as it is useless to buy), no phone #. I emailed them, nothing.
Called several times and finally got a call back about 6 weeks ago and spoke w/ a Tina in Customer Service on my dilemma in that I wanted to replace the mechanism on the recliner so I can use it. I will fix it myself, if I have to. I was told by Tina to email her pictures and a description of the part (I called the warranty person who came out to see if they knew what the part was called (referred to it as the "car door handle") so I can order the part from the manufacturer and get it replaced. Nothing. Several weeks and no response. More calls and cannot get in touch with anyone. Called the retailer, they could care less now that they have my money. I want this stupid part so I can enjoy my recliner. I was told to send a letter, so it can be ignored too? Never buy anything from Catnapper and sofa and sectionals!!!

I need to be more proactive when it comes to checking reviews before purchasing. I see this product and others from this company cause much disdain. I'm surprised they are not held accountable. I received our sectional and was so excited, only to find that, when you sit on it, you can feel the wood framing. They do not wrap the wood with the cushion filler, they just plop it on top of the wood, so it moves around. It is the same on the footrests and the armrests. It hasn't fallen apart yet, but I can already tell it is a chintzy product with shoddy workmanship. I would not recommend this piece to anyone and will be cautious about buying from this company again, especially after seeing the other reviews. Saddens me to think people don't take pride in their workmanship.

I bought the Jackson Belmont sofa and loveseat and within a week or two, every time we sat down on the sofa, it made a noise that sounded like the frame was breaking. I called and they came out to look at it and was supposed to fix it but then they replaced it (months later). Ok, I was satisfied with that. Now that sofa was less than 1-year-old and the seams in two of the back cushions started to fray and split. As if it were dry rot, not to mention the cushions are pilling terribly. So I looked up reviews and found that this same thing has happened to a lot of people. Does anyone know if there is some type of class action suit? This sofa was not inexpensive. They should be held accountable.

At less than a year of normal use seam on seat is pulling apart. Also finish is peeling off in several areas. A call to Catnapper resulted in them sending me a new seat cover that I cannot put on (I'm not an upholsterer). Poorest quality recliner we have ever bought! Never again. I work for a major retail store and am glad to say that we appreciate our customers, unlike Catnapper.

I do not recommend buying any of their furniture. It is the worse furniture I have ever owned and the most expensive I have ever bought - $3300 for the couch. I do not treat my things like crap. I sit and watch TV and the springs are coming through the seat. I will never buy this manufactured product ever again. I am a very disappointed, unsatisfied customer. I feel taken advantage of. I was told it was a quality piece of furniture which was not true. Nothing like a company advertising something of quality and selling a piece of garbage. Thanks for nothing... I live on a budget week by week thinking if I spent a little more money I will get a better piece of furniture. The couches I have bought at a yard sale or goodwill have lasted longer than a year...

We bought 4 pieces of your Catnapper furniture from AFD of Covington, LA. We went from leather to a nice plushy cloth for a change & comfort. With all the hype & recommendation by the salesman, we were assured that this furniture was an excellent buy. 1 sofa with recliners, 2 love seats with recliners & a big comfy chair that reclines were purchased. Total was more than $3700.00 for a living room set. In less than 2 months 2 pieces were replaced (chair & sofa) due to defects in workmanship. The furniture is built with nice steel framing but the end caps are supported by particleboard which is not sturdy enough for the size of this furniture. Same thing with the chair.
We now have the same problem with a love seat. The particleboard on the end caps that these units are made with is not supportive enough. With normal reclining use there should be no reason for these end caps to separate like they are doing. It is comfy furniture. I don't like that it is made with particleboard. Someone needs to figure out a better solution than particleboard for support. This is supposed to be high-end furniture. For the price I honestly think it should be built with better quality wood, period. It is annoying to have to make appointments to have furniture repaired or replaced. Our old set lasted 9 years & was passed on still in decent shape. No issues with the set. We were just ready for something new.
Disappointing that this Catnapper furniture probably won't give us 5 good years of service. Sad. We did purchase warranty, but never expected to have to use it, especially not in the first month of ownership. I pity anyone purchasing this furniture & would not recommend it based on the issues we've had with it. We are now faced with another annoying call to make to schedule for repair/replacement (around our work schedules) & that creates inconveniences. We are writing in hopes that maybe something may be done to improve the workmanship of this product. Maybe it will help anyone making future purchases.
We honestly feel that the problem would be cured if better wood were used on the end caps of the furniture. Particleboard is obviously not the best choice considering what we've seen with this set. Definitely should be put together with something stronger/more solid. Calling local distributor is no help at all. We got ripped off with this cheaply made furniture. Would not recommend to anyone. Don't waste your time & most of all your money! Not worth it. Buyer beware! Company should be ashamed of their products instead of promoting it as "high-end"!

I heard that catnapper was a quality product, I purchased, watched it immediately self-destruct, now I have $2400.00 worth of crap. Residual value $0.00. All this is within warranty period. To start with it is not leather as sold. It is cheap plastic coated fabric that peels like a rotten grape. Being a disabled veteran on a fixed income I feel like I was raped by a company claiming "made in the U.S.A.". I personally contacted the Jackson Furniture Industries approximately 1 year ago and they couldn't even be bothered to respond to my email. What losers! Store that I purchased from has replaced furniture once and done a shoddy repair twice. From phone call to repair was eight weeks, what service. Bernie and Phyl's furniture store in Nashua, New Hampshire is about as reputable as Jackson Furniture company.

I bought a recliner 11 years ago that is from Jackson Furniture Co. The square bar broke that lifts the foot. I asked the Jackson Co to let me know if I could buy one and I would fix the chair and I would pay for the part. I received the part today at no charge. I bought two of their chairs at the same time and they cost about $800 each and I will say this is the best $1,600 I have ever spent. This is the best chair I have ever sat in. Thanks for the part Jackson Co. Oklahoma City, Okla.
Original Review
I have a Jackson recliner that the square bar that goes into the handle that lifts the foot thing broke into and I do not know where to buy this part. I wrote Jackson Furniture but they have not responded.

I purchased two dual reclining sofa tobacco Catnapper style Dallas tobacco color three years ago. My husband sits on the end of one and I sit on the end of the other. On both ends the color is wearing off. I thought this would be the last furniture we would have to purchase as we are seniors and was so proud of the furniture in our living room. Now I am embarrassed for anyone to come over. We had even bought a Uniters protection coverage just to protect us from this situation and was told that was normal wear and tear and was not covered. Though if cigarette burns were though the sofa it would be covered. I contacted the company about the sofas and never heard back. We put it on a payment plan and it was losing its color before we had it paid off. Very disappointed with Jackson furniture Dallas line of Catnapper dual reclining sofa 90 inch.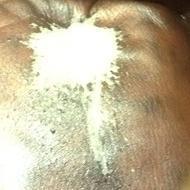 Catnapper reclining couch - I wrote a letter and sent pictures of peeling on couch, have not heard a word. My wife is 5 feet tall weight 120. She sits on recliner couch and where her elbow rest, and her head and legs rest have peeled couch. Is a piece of junk. I am 78 years old, thought would last us for our final years. Guess what? It won't... We will have to buy a new one. These people will have to answer in the sweet by and by.

In February of 2014, we purchased the Jackson Furniture Belmont sofa, loveseat, and chair. Less than a year after owning it, the seams were splitting on one of the back couch cushions on the main sofa, a bottom cushion on the loveseat, and the edge of the ottoman. Called and the warranty does not include 'splitting' of the seams. Infuriating! This was NOT cheap furniture! We do not have any possible wear other than 'normal' -- no animals, no rough-housing kids... This shoddy workmanship is unacceptable; particularly, since they say, "Precision Tailoring and Inspection..."

I purchased a Catnapper sofa and recliner in 2013. A few months ago I noticed that when you slightly push on the seat cushion of the sofa, you can feel the spring. You can also feel it on the seat on the recliner. I contacted the store where I purchased it and they couldn't do anything as there was a 1 year warranty. They gave me the name of a repairman that charges $90 to walk through the door. If any parts are needed, I would be responsible for that. My husband and I are not large people and have no kids or pets living in the house so I felt that the furniture should have held up a little longer than 2 years.
I contacted Catnapper and spoke to the RUDEST customer service (?) rep ever! All she kept repeating was that the warranty was up. Period! She continuously interrupted me and threatened to hang up on me, which she ultimately did. She said I insulted her and the company by implying that the furniture should have been of somewhat better quality. I honestly didn't think springs should be broken under 2 cushions in 2 years of minimal use. She again, in her nasty tone, indicated that I should have looked at the warranty when I bought it. I thought maybe she would have referred me to her supervisor who might want my info to see if there were any other issues of this nature. Maybe it was a flaw in the manufacturing??? Maybe it could be corrected for a future customer. After the interrupting, the abruptness, and the rudeness on her part, she hung up on me.
I have never been treated so badly from any company. My husband and I own our own business and would never think about talking to someone while showing absolutely no concern about a possible fault in our product. So, bottom line is... Shoddy furniture construction and worse customer service. Minus 5 stars might be appropriate!
Jackson Furniture Industries Company Profile
Company Name:

Jackson Furniture Industries

Website:

http://www.catnapper.com/