Consumer Complaints and Reviews

Blender "leather" was misrepresented by salesman. When product fell apart after low use, no pets, no kids, no hair products, store manager refused to replace sofa and chair. Do not buy blended "leather", it's just leather dust and plastic. And when the plasticizer that makes it soft and pliable evaporates or rubs away, the plastic becomes very brittle and cracks and flakes. The plastic layer is extremely thin in the Ashley products, plus they won't replace with a fabric. Do not buy from Ashley.

I bought a beautiful bedroom set from Ashley. I was advised to purchase a 5-yr furniture protection plan. I was told by the salesperson everything would be covered including the King Size mattress set, I also purchased. The salesperson neglected to tell me I needed to purchase an Ashley furniture mattress cover as well. Due to some complications I soiled the mattress; I contacted the furniture store on Carson in Long Beach. I spoke with the store manager. At first he seemed to be attentive and willing to assist me. Once he discovered through no fault of mine I didn't have an Ashley mattress cover, he said, "I am willing to give you a discount on a new mattress." He had taken a look at my account and saw I did purchase a 5-yr protection plan. I trusted him. That was on 5/12/17.
I have not been able to get him back on the phone. When I call the store I am given the run around. I would just like to say to Ashley Furniture if you're going to treat your customer like this due inadequate employees don't expect them to return. I was disheartened by the treatment. I have always adored Ashley furniture. I never in a million yrs thought they would treat customers like this. Very sad.

In 2011 we bought a new house and unfortunately we went to Ashley to buy lots of furnitures, including three sofas, master bedroom set, children rooms set and we purchased protection plan on at least 4 of these furnitures totaling $700. I think they call it Peace of Mind Plan. When the salesperson was deceiving me into buying these protection plans, he said, "Anything goes wrong within 5 years. Call us. We will fix it or replace it. No question asked." We took his words and bought it. Like many people we did not read the fine prints. Still I have not read the fine prints.
We bought three leather sofas among all other furnitures. Bedroom set was king size, but after few months started looking very old and pieces of woods broke from different places. We never called anyone for any fix. These three leather sofas were brown in colour. After few month we noticed that it has destroyed all the wall paints of our new house and has left its colour on the wall. Not only that, from different places all these three sofas started becoming burgundy. Any time we would wipe the sofa, more and more burgundy patches will appear. All these three sofas looked gross. Finally one day we called Ashley to come and have a look at this as we were very dissatisfied.
A person from Ashley came and when we showed him the paint on his wall. He replied, "You guys should never put these couches against the wall. No one does that." My wife and I looked at each other thinking we were stupid. Then we showed him those big burgundy patches and he said, "This is a cow leather and colour will always come off." He advised us that we should go to Home Depot and buy a matching leather colour and apply on it. Then he himself found a half inch rip behind one of the sofa (couch) and he said he will send someone to fix it. But nobody ever came.
Now today (May 29, 2017) we realized that five years have gone by and we should go and redeem these 4 coupons of protection plan. I was thinking that I may be able to find a small couch or sofa for $700 and use my credit from unused protection plan which was $700 in total. So when I called them this morning (May 29, 2017), they told me that two of the protection plan was already used including the call we had for the leather couch, when that man had come and told us we should not have put the couches against the wall and also to use a leather colour from Home Depot. It took me all day on the phone to convince them that no help was given and no repair was ever done and I never got any fix for anything.
After investigating whole day they were finally convinced that yes my protection plan was never used and I should get the credit for the whole $700. But what happened after, I basically decided to cut it up and throw this protection plan in the garbage. Are you ready to hear. They told me that first of all I can not use these 4 coupons collectively. I have to buy four things and I can only use one coupon for one purchase. Cannot use all 4 towards one purchase. Second condition is that each item has to be at least $1000. So basically I have to purchase 4 items total worth of $4000 before I can use these 4 coupons. (Saying coupon may be incorrect because this is my own money that I had paid them initially. So in order to use my own money these are the conditions.) Not only that, the best has yet to come. Third condition is that each object has to be on a regular price. Cannot be on sale.
So I told them in order to use my own money I have to purchase $4000 stuff on regular price. If I go cut it up and throw these unused protection plan in the garbage and walk in the store, I will find the same $1000 stuff on sale for $900 or $800 or even less. So on a sale if the price has reduced 10 or 15 percent for each item which is a normal occurrence, then on 4 items I will save $700 anyways. So what is the point of using those protection plan credit. And on many occasions their sale price is way more than 15 percent because regular price is already too high. So using those unused protection plan credit, you end up paying more than what would you pay if you shopped without that. So I cut it up and threw in the garbage. I wish these salesperson would explain these things to the buyers. Secondly these conditions Ashley has, make no sense. In my opinion it is a total fraud and they know it.

We experienced the whole terrible DuraBlend sofa and loveseat problem last year and finally got half our money to put on a new sofa and loveseat. Ashley's did not want the old sofa and loveseat so we put the loveseat at the curb and the sofa we gave to our granddaughter for her new apartment, as it wasn't quite as bad yet. She called me Thursday in a panic because her little Pomeranian/Chihuahua dog had gotten underneath the recliner as she was reclining it back with the electronic recliner. She had gotten her tail caught and it wound around a portion of the mechanical part of the recliner. It took them 2 hours to get her separated, and she still had the portion of the mechanical part with her tail tightly wound up.
At the vet, they had to amputate her tail to remove her from the chair part. My granddaughter was told that it came very close to causing vertebral damage and that she very well may be incontinent of stool now. I would like for pet owners to be aware of this. The vet said it was a very serious injury and to contact the furniture company. There apparently was a guard of some kind in the area of the part that caught her tail but apparently it did not work.

I purchased a full sofa sleeper on 5/23/2017 (Ashley 7500136). Unfortunately the sofa could not get through the door after spending more than 30 minutes trying. Since I had to go to work I asked them to leave in the hallway and get someone from Ashley to unscrew it and put it in. After work I took the plastic off (even though part of it was already off). The sofa has some scratches. I went to the store and exposed the problem. They asked me to call customer services.
I called the customer services and they said they will send someone to put the sofa in my apartment and then send them the pictures when it's in and they will fix the scratches. This evening they sent two people to do it, they couldn't put the sofa inside and it got more scratches. They left it in the hallway. I am very disappointed of the service. I want to return the sofa, get my money back and buy another one smaller. They do not want to take the sofa back. It's very concerning!!! What can I do?
How do I know I can trust these reviews about Ashley Furniture?
849,102 reviews on ConsumerAffairs are verified.
We require contact information to ensure our reviewers are real.
We use intelligent software that helps us maintain the integrity of reviews.
Our moderators read all reviews to verify quality and helpfulness.
For more information about reviews on ConsumerAffairs.com please visit our FAQ.

I purchased 2 couches and 2 insurance plans a year ago. According to the store, EVERYTHING is covered. My cat had an accident on the couch, which they said was covered and I took a day off work for a technician to come out. After a 2-minute visual examination, the technician said he would just replace the cushions. The insurance company, however, found a way not pay. After days and days of appeals and escalations, I was left with nothing. I called Ashley and asked them to please help me with the purchase of a new couch - I was a loyal customer for years. I was told repeatedly there was absolutely nothing they could do - even 5% off was out of the question. Horrible service. They treated me so poorly, I will never shop there again.

I purchased furniture from Ashley and they sold me addition 5 year protection plan on my Leather Sofa I purchased. I purchased that for an additional $299. The salesperson told me if I don't make any claim in 5 years then I will get a store credit for $299 and it never expires and I can go to any Ashley store and get furniture worth $299. Great, when I went they just, "Sorry we never said it never expires". It expires exactly after 5 year. How in the world would that make sense that as soon as I am outside the warranty period or in fact in warranty period I have to take the store credit. Too bad Ashley... You lost a customer forever and earned a bad review.

Purchased two couches and a recliner from Ashley Furniture in Glen Burnie, Maryland. One couch we bought from the floor of the store. It was in good shape and seems to be doing fine at this time. (Less than a week.) Second couch delivered and the same day sat down on it and the boards at the back of seating area broke. Contacted Ashley and told them to bring a new couch since this one is broken the same day received.
Customer service stated that they would send someone to fix it. It should not be fixed, it should be new. Currently getting the runaround. I told them I don't have multiple days to stay at home 4 hours so someone can come tell me the new couch I purchased is broke. This situation is less than a week old, Ashley better make this right or my network of contacts will never go to Ashley Furniture again.

Bought a house in June. I was super excited to go furniture shopping and bought all my new furniture from Ashley Furniture. In January my brand new couch that I hardly sit on because I'm always working started creaking. Then, not only was it creaking it was slouching and caving in. Next thing you know a piece of wood had ejected from the back of the couch. I called Ashley furniture for days in a row until I finally got a live person to answer. They wanted pictures sent to an email and then they would schedule a person to come fix the couch. The lady that came was really rude and nailed the wood back together. Problem solved? Not even close.
A few days later the wood (frame of the couch) broke even worse. Again, spent days on end calling and leaving my number to never receive a call back. Finally 2 months after the repair I got someone on the line, (at this point couch is still not a yr old) I told the representative I wasn't interested in a quick fix this time. The representative told me I had to again send pics and she would send out the lady to "fix" it. No thanks! I will be throwing out the couch I haven't finished paying for and never again bring my business to this store. Very poor furniture quality. Representatives are rude and don't care if they lose your business, in fact, they are happy to send you on your way, and the contractor they use to "fix" your couch is also very rude and doesn't even speak English.

I ordered a bedroom set from the website. It was delivered damaged on March 31, 2017. I spoke with customer service that weekend and was told the delivery team would be sent out to pick up the furniture so that I could order a better made set. I have called, emailed and messaged customer service numerous times over the past several months. They have been very helpful but have been unable to get the Delaware location to come remove the cheaply made furniture from my house. I have been told the supervisors are calling other supervisors, they are in meetings or they will call me back to resolve the issue. It is now May 22 and everything from my son's room is still sitting in the middle of my hallway. I will NEVER do business again with Ashley Furniture. I work in sales and would NEVER treat a customer this way.

I purchased a leather living room suite from Ashley furniture April 11, 2011. After one year of having the living room suit with very little activity on the living room suite the leather started to peel on the upper section of the living room suite. As time went on the bottom portion of the living room suite start to peel as well. I contacted Ashley Furniture and was told there was nothing they could do about it.
I contacted the Better Business Bureau and report my complaint. After I contacted the Better Business Bureau, I was contacted by Ashley Furniture informing me that there was nothing they would be able to do to help concerning my complaint. I asked Ashley Furniture to send someone to just look at what happened to the leather on their sofa. They was very irate with me and hung up the phone. As for the Better Business Bureau they could not offer help. I would not advise anyone to ever purchased from Ashley Furniture. Their furniture is the poorest quality imaginable.

We bought 9,000.00 worth of furniture. Paid cash for Furniture. 2 to 4 weeks was what we were told for delivery. We are at 6 weeks and finally get a time of 3-6 pm today. Called and get no answer other than they are going to be here today and we don't have access to scheduling info. They seem to be screening calls now.

We bought loveseat and sofa for over $3000 in 2015. By 2016 loveseat was falling apart. Had to call Purple Cow Protection 4 times before they actually showed up and then we had to have them out to work on it 3 times before they finally just replaced whole loveseat. It is now 2017 and sofa which never gets sat on is doing the same thing. As I write this I am waiting on repairman to show up for the first time. He called 2 hours ago to say he would be calling soon to say he was headed our way. He called again 45 minutes ago to say he would be here within the next 45 minutes. I guess my review to you customers out there reading this would be...look somewhere else. Do not buy from Ashley Furniture.

I spent $9,000 dollars on new furniture. The sales person does not mark the entertainment center as sold before he goes on vacation. This causes a month of rescheduled deliveries. I kept getting the run around from the store and the corporate office. I'm finally told "We'll just put this order on hold till we find the piece" from the corporate office. I say "This is code for you'll keep my money and I'll wait" and the rep said yes. I call the store and cancel. My salesperson actually said "I don't care if you cancel or not". These people do not appreciate your business, don't bother shopping there! When I went there 5 years ago, I got a thank you card in the mail. This time I got zilch! The salesperson said he make it up to me. HA! I will never shop here again. I also need to mention one of the handles came off my dresser after a week. They came out and fixed but I had to take time off work to meet them. The furniture is overpriced for sure.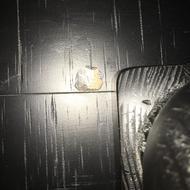 I have purchased a lot of furniture from Ashley/Morris Furniture and I can say I wish I would have gone somewhere else. I didn't have any furniture when I moved into my home so I decided to purchase most of it from Ashley furniture. I have had problems ever since. I have been trying to get my dining room table chairs fixed for over 2 months now. They were delivered with the backs of two chairs not attached all the way. New backs for the chairs were ordered but that was incorrectly ordered and seat cushions were sent to me instead. So new backs were ordered again and now I have to wait for someone to come out AGAIN to fix them.
The other issue is I purchased a coffee table from them and the paint is chipping off of it. Now where the chip is on the table is by the leg. It's a table that has a top and a bottom and there has not been anything sitting on it and I wipe it with a dry cloth (not wanting to use chemicals to ruin the table) when I called first to have someone come out and look they couldn't schedule me a time that was convenient. And they couldn't schedule farther than 3 weeks. So I called back and was informed that they don't have someone come look at things like that... I needed to send a picture. I asked why was it ok to schedule before and now I'm being told to send pictures. The person on the phone said... "Sorry you talked to someone new that didn't know what was policy." So I sent pictures. I was called a few hours later from someone else at Ashley stating that there was nothing they could do, that something in the home was the cause of the chipping.
I explained that I never use chemicals and only used a dry cloth to clean. She then said, "Well something must have sat on it." I explained that it's right by the leg of the table and nothing was sitting there. I told her that I spent a lot of money on this table and I have done nothing to make this happen. She again said something in the household caused it. She flat out called me a liar!! I asked to speak to a manager and she informed me they would say the same thing. I told her word of mouth is a wonderful thing and to remember that!!! That is why I'm writing this! I was treated horribly and pretty much called a liar. I will NEVER shop there again!

Purchased a Tempurpedic mattress and mechanical base from Ashley March 1, 2017. At the time of purchase we were told the mattress was fully warrantied for any reason through Tempurpedic. This is totally not true. Tempurpedic DOES NOT honor a product sold anywhere except their store! Also, if purchased through Tempurpedic there is a 90 day no questions asked return. Ashley has a NO RETURN POLICY making this purchase a complete rip off. The product is subpar! The bed clunks and creeks all night and we paid over 3200$. Worst bed I've ever owned. We also purchased a foot stool pouf at the same time, it has yet to arrive, no word from Ashley's. We have contacted the Huntsville store customer service at the email address provided with zero response. Worse furniture store ever, will never purchase from Ashley's again.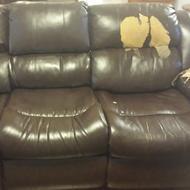 It is sad that after reading review after review, we all have the SAME complaint. I purchased two leather sofas from Ashley Furniture in 2012 and they started to fall apart in late 2013. The "leather" started to peel. I called Ashley and they advised me to call the protection company since I purchased the 200.00 protection package. The Protection company refused to cover the sofas, saying peeling was not part of the warranty; although the sales person specifically said, "Your protection package covers everything!" I did end up getting my money back from the protection company because I escalated the call day after day and I think they just got tired of me calling. To them it was cheaper to refund the protection plan than give me new furniture.
I am still really upset that after spending more than 2000.00 for two sofas, I am left with two grossly ugly pieces of furniture with no recourse. There should be a class action lawsuit against Ashley for selling such JUNK FURNITURE with the word "leather" attached to it. Over the last 4 years, I have covered the peeling with sofa throws and pillows, but can't take it anymore. I now have to purchase new furniture because the Ashley furniture has become too embarrassing!!! Shame on ASHLEY!!!

My leather Recliner has started to peel. I've had one of them for only 9 Months and the other one for a year and 3 month. These recliners don't get that much use, we just started to use them and notice the problem. I called Ashley and told them about the problem and was told that it was not covered even under the warranty that we purchased. Bought the 5 Year COMPREHENSIVE PROTECTION PLAN and was told it would not cover wear and tear damage after their salesman told me it would. So please don't buy FURNITURE FOR ASHLEY FURNITURE. Also their protection plan is a waste of money. I've requested a refund from the protection plan, but you know it's going to be prorated. Please pass this review around to your Family and Friends. Also post it where ever you can. This company is a rip off.

2012 I shopped at Ashley because I need to furnish my whole place. They sold me 5000 dollars worth of stuff. Bed, dressers, mirrors, sofa, love seat and tables, you get the picture. Piss Poor delivery service. I should have learned my lesson then. April 14th I did it again, 2600 dollars worth of furniture. Ashley has good sales staff. They have no problem taking your money. They delivered my stuff and some of it was damaged. My wife had told the guys and showed them that it was damaged. They took pictures and told us someone will contact us and it will get replaced. 3 weeks went by, nothing. I called the Ashley Store in Kenosha WI and asked what was going on. They told me it was in the file, but nobody followed through with the order. "What does that mean?" I asked. "We need to file a new order and we will get someone out to you." Again! BS delivery service. They suck in that department.
I will never buy anything from Ashley again. I spent nearly 7K in Cash in 6 years and they still can't get it right. This is how they value their customers, once they get your money they could give two ** about you. They lie and pass the buck on other departments. I never write reviews but I'm sick of companies like this who just keep on screwing over their customers. I've had enough. I will post it on Facebook and every other place I can. I hope this helps someone else out who is thinking on shopping at Ashley Furniture in Wisconsin. Don't, save yourself the headache. Shop at Bob's in Milwaukee, just as nice furniture and they don't damage your stuff and it's delivered on time.

Purchased outdoor sectional and chair from online pictures since the merchandise was not on display in the showroom. The furniture was delivered with the sectional arm separated from the back of the sectional. They agreed to replace the piece. They delivered a new left handed sectional with the same problem. We declined the delivery and requested a full refund. The furniture is made and designed that way. There is no way to secure the top of the arm to the back of the sectional.
Ashley refuses to pick up the merchandise and will NOT refund us our money. They state that we knowingly purchased poorly made furniture and are stuck with it. They said the furniture is not defective since it was made that way. And they recognize that it is poorly made and manufactured but could care less. And that once the items are in your home, it is yours. All sales are final. We have spoken with service and the store and all refuse to do anything about it. Also contacted corporate and they have the same stance. We will NEVER purchase from Ashley again! Absolutely horrible customer service!!! And horrible merchandise!!!

This place sells Junk. My bonded leather sofa and love seat started to peel after about 1 year. Soon after it started peeling all over. The counsel bonded matter rubbed off shortly after a year. It started peeling around the corners and it's not even close to the wall. This furniture gets very little use as I am working or not often home. I also do not have kids and live with my girlfriend. This material is paper thin and made very cheap. I paid 2k for it. My headboard also was falling apart. Screws were all boarded out because it was made with no reinforcement. Paid 11K for the bedroom set. They did give me new headboard boards that had been updated at their cost because they obviously realized it was a bad design and updated it.
Bought the Guardian Package and was told it would not cover wear and tear damage after their salesman told me I could sit on the furniture with a screwdriver in my pocket, rip a hole in it and Guardian would cover it. That was a waste of another $150 but I guess Guardian would go out of business covering this cheaply made junk. In the end it's also Guardians responsibility to not warranty junk if they want to stay in business.

I received damaged sofas. I told the delivery guy I don't want these sofas. They're damaged. He tells me to sign & write on the comment section damaged. Then I should receive a call within business days, 2 days. I called 3 business days later. Asked for a replacement. They said no replacement. They'll send a tech to repair damage. At this point I'm disappointed to the point I no longer want the sofas nor do I like the quality of the cushion. They will not exchange, return nor credit the $1,500 I spent so I'm taking legal actions against them as soon as my credit card company begin the dispute as well... I will never buy from them again and I will spread the word about the scam.

Ashley Furniture asked me to review a purchase. I sent my review and got an email back saying they would not publish because the review contained customer service complaints and shipping issues... That was the basis of my poor review...

Ashley makes all sales final so that when you get the piece home or delivered & is broken, damaged or just don't like it in your house, YOU ARE STUCK WITH IT! They used to be such a good furniture store 20 yrs ago. It has changed in furniture design & quality. If they don't change back to good products & making customer happy, they need to close the business. Sometimes you cannot tell what a piece looks like in your home with YOUR lights. Ashley does not care. You bought it, you are stuck with it!

My family and I ordered a couch from them about 5x's and it's been ripped each time. When they come out to fix it they bring the wrong material. They have the absolute worst customer service I've ever experienced. They are one of the most dysfunctional and all over the place workers I've experienced. DO NOT PURCHASE FROM THEM.

After some additional phone calls to the company we have successfully resolved our complaint. Ashley did agree to give a refund and pick up the damaged furniture. I am updating this experience to 2 star service due to the stress level and all of the work involved on our part. I would have to recommend that Ashley Furniture make an attempt to provide better customer service and change their policy. That means returning customer calls when prompted, having managers take calls, and be more attentive and concerned with your customers. If you would put yourself in the customers shoes it would make a big difference and encourage people to want to come back and make a purchase at your stores.
Original Review
Ashley Furniture - 7375 Jefferson Blvd Louisville, KY 40219: On March 24th 2017 we purchased a leather sofa and love seat from the Louisville Ashley Furniture Store (Jefferson Mall location). We were told we had to wait until April 18th for delivery to which we agreed. Because we were in such need we went back into the store the 1st week of April and asked if there was any way we could get delivery sooner. We were told by the Customer Service Manager that the salesperson should have checked to see if there was a possibility that another warehouse had the item by putting in a ticket. She promised to do that and call us back within 24 hours.
Twenty four hours later we received a call from the Customer Service Manager telling us that it was not possible to get an earlier delivery. Fast forward to April 18th this week. We took delivery on April 18th as we were told. Upon taking delivery the sofa and love seat was not the quality of product we were expecting. While the truck was here we noticed a few nicks and one of the sofa pillows looked a little worn. It was called in and noted to the warehouse. They said they would take care of it and send a replacement cover for that. I was also told by the warehouse manager on the phone that if I had anything else that I needed to report I would have to do it within 48 hours of taking delivery.
About five minutes after the truck left I noticed in the light of my living room about a 1/2 inch slit in the back of the leather love seat and that someone had covered it with a black marker. This was not the love seat we were expecting that should have been in perfect condition. I noticed that all of the wrappings were removed prior to being brought into the house. I immediately called the warehouse to report it. I was told that the order was still on manifest and that someone would call me back later that day to speak about how and when I could get a new one.
Later that night I was sitting on the sofa when my husband noticed the lining hanging out from the bottom. We decided to take the pillows off and flip it over. That's when we noticed the whole lining was matted, loose and dusty and had two holes in it. There was no way this was the brand new sofa we had paid for. Additionally, the arms on the sofa were buckled/worn. I immediately called the warehouse to let them know that there were issues with the sofa. I was told once again they could not do anything until the manifest had been cleared and someone would call me.
The next morning (April 19th) I was so upset I called and asked for a manager. I was told by a customer service rep (**) that the manager was on another call. I told her I would wait for him. She put me on hold and came back to the phone and said the manager does not take calls but was happy to put me through to his voice mail. Before I could respond I was getting his Voice Mail. I hung up and called right back and got another rep (**). By this time I am in tears. I explained to her that not only now does my brand new love seat have a cut but I realize that what was delivered to me was not a brand new sofa and I had pictures to prove it. She looked the order up and said that it was no longer on manifest. She apologized for this and said that she had another order to work but would call me in at least 45 min or so once she got a replacement approved by the manager.
About five hours later ** did call me back to say that the order was still on manifest and she could not help me at this point. I asked her how could this be if the order was off manifest earlier? It didn't make sense. She had no answer. She said someone would be in contact with me once the manifest was clear. Three hours later the night of the 19th I received a call from the first representative I spoke to (**). She was calling me to tell me that the order was now off manifest and she could order me a new love seat with the new delivery date of May 26th. My husband who was on speaker on the call with me asked to speak to the manager. She proceeded to tell us that the manager (**) was gone for the day but that she would send an email to have him call us the next day.
We told her at this point we did not want a replacement only a refund. We were not interested in waiting another 6 weeks for another delivery. She told us that they don't give refunds and they could only offer replacement, repair, or a store credit. The next day (4/20) we waited for a call but NO ONE called us. This was very upsetting as we had been reaching out for two days to get someone to try and rectify the situation. To this date we have never received a call from the manager. Still waiting…
April 21st - After waiting for two days to hear back from the manager I contacted the Better Business Bureau in Louisville, KY. I shared my experience with them and was pretty much in tears. I asked what should I do? They advised me to also contact my credit card company and file a claim in order to get a response from Ashley. They told me that if I filed a claim the merchant would have to contact me within 24 hours. I filed a claim with the BBB on April 21st. Lo and behold later that afternoon I received a call from ** with Ashley. She said she was calling on behalf of my BBB claim and wanted to know what was going on. I proceeded to explain what had happened. I knew that she already knew what the complaint was because she received a copy.
** proceeded to tell me that there was no option to receive a refund based on the paperwork I signed with them. I explained to her the inconvenience of already receiving damaged furniture and that this is not what I ordered and paid for. She told me that she knows that Ashley would not send used furniture etc. I told her that I had pictures to prove that this definitely was not a new couch. She told me that she would be happy to reorder me a new set for delivery at the end of May but that they would not refund my money.
I explained also that I had contacted my credit card company and filed a dispute. She said she wasn't concerned about that as she had people in her company that handles those things. Since then we have heard nothing from **. We have only had calls from reps from a warehouse trying to schedule a replacement delivery. Based on the service and quality we DO NOT want an exchange only a refund. I have made that very clear.
April 24th. I received a final response on April 24th, 2016 on the part of the BBB. While the advantage of the BBB is that they did finally get me a phone call from someone at Ashley there no action will be taken on their part. I was advised that they are simply a reporting agency and cannot require anything on the part of the merchant. Obviously the consumer has no recourse in these matters of poor product and service. How unfair is this? If Ashley were really a stand up company and wanted to provide real customer service they would do the right thing and honor a refund in a particular situation such as this. I will NEVER purchase another item ever from them and intend to let everyone I know to never shop there for anything. I advise anyone even considering a purchase to RUN not walk but run in the other direction. I'm sure there are other reputable stores that you would be better off making a purchase with.

So the first time I went to Ashley, I order a living room set, mirror, and bookshelf. They said that the living room set and mirror can be delivered together in 3 weeks. But bookshelf was going to have to be ordered. 3 weeks later when they were supposed to deliver the couch, they didn't because they didn't have the bookshelf and we had to pick up mirror because it wasn't furniture. So I had to wait another 3 weeks for my furniture. This year there is all new staff, so I figured I would give it a try again. We purchased a king size bedroom set, mattress and adjustable base. This was on 30 March 2017. They lied about how the financing was going to be... and only said "OH SORRY".
Then as I am waiting to sign the paperwork they just ignore me to take care of another customer. No communication whatsoever. 30 Minutes later, they finally start talking to me. But never explained what the wait was for. I called them this week to find out the status about delivery, I was told everything was good to go. They called the day before delivery and now the headboard is missing. I can't even make a payment until everything is delivered. Didn't even get a date on the headboard.

I applied to finance our new couches but wanted to think on buying them until my husband and I were sure. Jake ** at the Burlington, KY store assured me that nothing would be charged to my card until and if I gave him my permission. We decided to look at other stores since this was only our first place we looked and told Jake this. I called the next morning to cancel my credit card and was informed that Jake forged my signature and my new couch set was due to ship out June 13th. Dan the supervisor said he would "talk" to Jake. I feel very taken advantage of and upset with how Ashley furniture does business. We never even got an apology, and the police have been notified.

We purchased a large sectional 2 years ago, had issues with pilling on cushions, warping cushions, and now the frame broke just from regular use. I see others on here that have the same issue with the same couch! Not sure what to do since it's been 2 years but very disappointed in the quality of this very expensive couch. They did send us one replacement cushion that was warped but wouldn't replace the ones with pilling.

I bought thousands of dollars furniture. I had a very hard time with delivery scheduling. They changed time 4 times. Still they do not guarantee any time. If you live in apartment you need any time with management beside of the fact that you have your own schedule as well. There is no sense of respect to your time. Unfortunately my wife she likes the furniture a lot otherwise I was definitely canceling my purchase when my time is not being respected. They should fix this issue if they do not like to lose their market share in long run. I will not buy anything with this current delivery process that they have from them anymore.
Ashley Furniture Company Profile
Company Name:

Ashley Furniture

City:

Arcadia

State/Province:

WI

Postal Code:

1945

Website:

http://www.ashleyfurniture.com/