Consumer Complaints and Reviews

Ashley makes all sales final so that when you get the piece home or delivered & is broken, damaged or just don't like it in your house, YOU ARE STUCK WITH IT! They used to be such a good furniture store 20 yrs ago. It has changed in furniture design & quality. If they don't change back to good products & making customer happy, they need to close the business. Sometimes you cannot tell what a piece looks like in your home with YOUR lights. Ashley does not care. You bought it, you are stuck with it!

My family and I ordered a couch from them about 5x's and it's been ripped each time. When they come out to fix it they bring the wrong material. They have the absolute worst customer service I've ever experienced. They are one of the most dysfunctional and all over the place workers I've experienced. DO NOT PURCHASE FROM THEM.

After some additional phone calls to the company we have successfully resolved our complaint. Ashley did agree to give a refund and pick up the damaged furniture. I am updating this experience to 2 star service due to the stress level and all of the work involved on our part. I would have to recommend that Ashley Furniture make an attempt to provide better customer service and change their policy. That means returning customer calls when prompted, having managers take calls, and be more attentive and concerned with your customers. If you would put yourself in the customers shoes it would make a big difference and encourage people to want to come back and make a purchase at your stores.
Original Review
Ashley Furniture - 7375 Jefferson Blvd Louisville, KY 40219: On March 24th 2017 we purchased a leather sofa and love seat from the Louisville Ashley Furniture Store (Jefferson Mall location). We were told we had to wait until April 18th for delivery to which we agreed. Because we were in such need we went back into the store the 1st week of April and asked if there was any way we could get delivery sooner. We were told by the Customer Service Manager that the salesperson should have checked to see if there was a possibility that another warehouse had the item by putting in a ticket. She promised to do that and call us back within 24 hours.
Twenty four hours later we received a call from the Customer Service Manager telling us that it was not possible to get an earlier delivery. Fast forward to April 18th this week. We took delivery on April 18th as we were told. Upon taking delivery the sofa and love seat was not the quality of product we were expecting. While the truck was here we noticed a few nicks and one of the sofa pillows looked a little worn. It was called in and noted to the warehouse. They said they would take care of it and send a replacement cover for that. I was also told by the warehouse manager on the phone that if I had anything else that I needed to report I would have to do it within 48 hours of taking delivery.
About five minutes after the truck left I noticed in the light of my living room about a 1/2 inch slit in the back of the leather love seat and that someone had covered it with a black marker. This was not the love seat we were expecting that should have been in perfect condition. I noticed that all of the wrappings were removed prior to being brought into the house. I immediately called the warehouse to report it. I was told that the order was still on manifest and that someone would call me back later that day to speak about how and when I could get a new one.
Later that night I was sitting on the sofa when my husband noticed the lining hanging out from the bottom. We decided to take the pillows off and flip it over. That's when we noticed the whole lining was matted, loose and dusty and had two holes in it. There was no way this was the brand new sofa we had paid for. Additionally, the arms on the sofa were buckled/worn. I immediately called the warehouse to let them know that there were issues with the sofa. I was told once again they could not do anything until the manifest had been cleared and someone would call me.
The next morning (April 19th) I was so upset I called and asked for a manager. I was told by a customer service rep (**) that the manager was on another call. I told her I would wait for him. She put me on hold and came back to the phone and said the manager does not take calls but was happy to put me through to his voice mail. Before I could respond I was getting his Voice Mail. I hung up and called right back and got another rep (**). By this time I am in tears. I explained to her that not only now does my brand new love seat have a cut but I realize that what was delivered to me was not a brand new sofa and I had pictures to prove it. She looked the order up and said that it was no longer on manifest. She apologized for this and said that she had another order to work but would call me in at least 45 min or so once she got a replacement approved by the manager.
About five hours later ** did call me back to say that the order was still on manifest and she could not help me at this point. I asked her how could this be if the order was off manifest earlier? It didn't make sense. She had no answer. She said someone would be in contact with me once the manifest was clear. Three hours later the night of the 19th I received a call from the first representative I spoke to (**). She was calling me to tell me that the order was now off manifest and she could order me a new love seat with the new delivery date of May 26th. My husband who was on speaker on the call with me asked to speak to the manager. She proceeded to tell us that the manager (**) was gone for the day but that she would send an email to have him call us the next day.
We told her at this point we did not want a replacement only a refund. We were not interested in waiting another 6 weeks for another delivery. She told us that they don't give refunds and they could only offer replacement, repair, or a store credit. The next day (4/20) we waited for a call but NO ONE called us. This was very upsetting as we had been reaching out for two days to get someone to try and rectify the situation. To this date we have never received a call from the manager. Still waiting…
April 21st - After waiting for two days to hear back from the manager I contacted the Better Business Bureau in Louisville, KY. I shared my experience with them and was pretty much in tears. I asked what should I do? They advised me to also contact my credit card company and file a claim in order to get a response from Ashley. They told me that if I filed a claim the merchant would have to contact me within 24 hours. I filed a claim with the BBB on April 21st. Lo and behold later that afternoon I received a call from ** with Ashley. She said she was calling on behalf of my BBB claim and wanted to know what was going on. I proceeded to explain what had happened. I knew that she already knew what the complaint was because she received a copy.
** proceeded to tell me that there was no option to receive a refund based on the paperwork I signed with them. I explained to her the inconvenience of already receiving damaged furniture and that this is not what I ordered and paid for. She told me that she knows that Ashley would not send used furniture etc. I told her that I had pictures to prove that this definitely was not a new couch. She told me that she would be happy to reorder me a new set for delivery at the end of May but that they would not refund my money.
I explained also that I had contacted my credit card company and filed a dispute. She said she wasn't concerned about that as she had people in her company that handles those things. Since then we have heard nothing from **. We have only had calls from reps from a warehouse trying to schedule a replacement delivery. Based on the service and quality we DO NOT want an exchange only a refund. I have made that very clear.
April 24th. I received a final response on April 24th, 2016 on the part of the BBB. While the advantage of the BBB is that they did finally get me a phone call from someone at Ashley there no action will be taken on their part. I was advised that they are simply a reporting agency and cannot require anything on the part of the merchant. Obviously the consumer has no recourse in these matters of poor product and service. How unfair is this? If Ashley were really a stand up company and wanted to provide real customer service they would do the right thing and honor a refund in a particular situation such as this. I will NEVER purchase another item ever from them and intend to let everyone I know to never shop there for anything. I advise anyone even considering a purchase to RUN not walk but run in the other direction. I'm sure there are other reputable stores that you would be better off making a purchase with.

So the first time I went to Ashley, I order a living room set, mirror, and bookshelf. They said that the living room set and mirror can be delivered together in 3 weeks. But bookshelf was going to have to be ordered. 3 weeks later when they were supposed to deliver the couch, they didn't because they didn't have the bookshelf and we had to pick up mirror because it wasn't furniture. So I had to wait another 3 weeks for my furniture. This year there is all new staff, so I figured I would give it a try again. We purchased a king size bedroom set, mattress and adjustable base. This was on 30 March 2017. They lied about how the financing was going to be... and only said "OH SORRY".
Then as I am waiting to sign the paperwork they just ignore me to take care of another customer. No communication whatsoever. 30 Minutes later, they finally start talking to me. But never explained what the wait was for. I called them this week to find out the status about delivery, I was told everything was good to go. They called the day before delivery and now the headboard is missing. I can't even make a payment until everything is delivered. Didn't even get a date on the headboard.

I applied to finance our new couches but wanted to think on buying them until my husband and I were sure. Jake ** at the Burlington, KY store assured me that nothing would be charged to my card until and if I gave him my permission. We decided to look at other stores since this was only our first place we looked and told Jake this. I called the next morning to cancel my credit card and was informed that Jake forged my signature and my new couch set was due to ship out June 13th. Dan the supervisor said he would "talk" to Jake. I feel very taken advantage of and upset with how Ashley furniture does business. We never even got an apology, and the police have been notified.
How do I know I can trust these reviews about Ashley Furniture?
790,221 reviews on ConsumerAffairs are verified.
We require contact information to ensure our reviewers are real.
We use intelligent software that helps us maintain the integrity of reviews.
Our moderators read all reviews to verify quality and helpfulness.
For more information about reviews on ConsumerAffairs.com please visit our FAQ.

We purchased a large sectional 2 years ago, had issues with pilling on cushions, warping cushions, and now the frame broke just from regular use. I see others on here that have the same issue with the same couch! Not sure what to do since it's been 2 years but very disappointed in the quality of this very expensive couch. They did send us one replacement cushion that was warped but wouldn't replace the ones with pilling.

I bought thousands of dollars furniture. I had a very hard time with delivery scheduling. They changed time 4 times. Still they do not guarantee any time. If you live in apartment you need any time with management beside of the fact that you have your own schedule as well. There is no sense of respect to your time. Unfortunately my wife she likes the furniture a lot otherwise I was definitely canceling my purchase when my time is not being respected. They should fix this issue if they do not like to lose their market share in long run. I will not buy anything with this current delivery process that they have from them anymore.

Bought an oversized chair and ottoman with the extra warranty. Had a terrible experience at the warehouse picking up the furniture. Nobody moved any faster than a snail. The entire crew would be fired if working for me. Next, got the furniture home and found out the ottoman had been assembled with the top cushion sewed on, way off center. Then got the run around with Ashley telling me to call their warranty service, they told me I had to go through the store I bought it at. I ended up loading the ottoman in my truck and taking it to the store. All they told me they would have the warranty dept. contact me.
Next, warranty called and wanted pictures of the ottoman which I did and sent to them. The response from Ashley was these products are mass produced and they will credit me $50 for my trouble. But they will not replace it. After buying an $899 piece of crap, and the way I was treated from Ashley, I would never buy anything from them in my life... and suggest nobody I know or anyone reading this never go there.

I received my sofa already damaged. They tried to screw a board to the bottom of the couch to not notice it was broke. The board stuck out about 4 inches. Then they blamed the store that ordered it. You are putting poor quality furniture and charging an arm and a leg and were not helpful at all. I feel like getting my money back. Will NEVER ORDER ANYTHING ELSE... EVER.

5 months ago I purchased three rooms of furniture from Ashley. While I wasn't happy with the delivery service, the pieces seemed fine and I accepted them all. About a month ago the loveseat part of the sectional sofa was starting to pilling and I called the 800# to no avail. I finally brought the cushion into the store and the store manager exchanged it for me. A few weeks later I noticed that another piece started doing the same thing and the brand new piece was also showing signs of pilling. I am now trying to exchange the entire sofa for a completely different brand and fabric and have had zero satisfaction. I have called the toll free number many times and today was transferred to a voicemail where I left a message that I am sure will never be returned.
At this point I will NEVER shop at Ashley again and am tempted to stand in front of the store with my crappy looking sofa cushions so that unsuspecting customers know not to shop there. I don't know how a furniture company won't stand by their products. Don't they care that people will come to my house and see a piece of furniture that is falling apart? When they ask where I bought it I will tell them. I would think in this market, when retailers are closing their doors, better customer service would be provided.

Ashley Furniture in Fairless Hills, PA was NOTHING but a bait and hook! We purchased a living room set 4/7/2016, to date (4/26/2016) we have not received the loveseat. They delivered the set on 4/19/2016 and we had to reject the loveseat due to damage. Since then we have made NUMEROUS calls, with NO RESPONSE from store manager, area manager and the home office of Value City Furniture Co. NEVER have experienced such UNPROFESSIONALISM especially with us spending $2,000. OBVIOUSLY, these "managers" don't give a hoot about where their paychecks come from.
The decision has been made that if we do not hear from a member of this establishment by Monday May 1, they will find their couch on their front stoop and we will be contacting Wells Fargo to stop all billing. NOBODY has any pride in their job let alone the company they work for. If others did their job this way, they wouldn't have a job!
NEVER will I or anyone I know, and I've lived in 5 different states and have many acquaintances and friends that will be notified by Twitter, Snapchat, Facebook and by word of mouth to take their money and business to a REAL furniture company that takes pride in not only their jobs but the products and company for which they work for! Whatever happened to the "customer was always right"??? After all the grief and aggravation we called Value City Furniture Corp to be told that this loveseat hasn't even by assembled!!! That we should get our FULL order "sometime next week"??? WOW, appalling and disgusted!!

My wife and I have purchased many items from Ashley Furniture in the past and had great experiences, however the last one has been a nightmare. We are trying to exchange a bed that didn't meet our needs for one that does and we are getting the runaround. We have paid the difference, set the appointment for delivery and they are a no show. Speak to supervisor who is so sorry and will credit our account and get the delivery today. No show, called and spoke to store manager and he is sorry they can't deliver today because they would have to take a customer's furniture off the truck to deliver ours. I'm sorry aren't we a customer too? Twice you were to deliver and twice you failed, but your customers who's also expecting a delivery is more important than someone whose appointment you missed twice. And you don't even acknowledge that we are even customers! Thanks for great customer service and I will no longer consider you a furniture store.

We purchased a bedroom suite from Ashley in early March 2017. We had just built on to our home and had our new master bedroom ready to go with the new furniture. Ashley sent two TINY guys out to deliver the furniture. We purchased a large set and were wondering how on earth they would get it up the steps??? After about 30-45 minutes trying to get the dresser up, the head guy said, "It's not going up." He said he's worked for them for 11 years and if HE says it's not going up then it's not going up. His helper had his pants down almost to his knees with his whole butt hanging out. Thank god for underwear!!! I work from home and had a client at my house at the time. So we both had to endure his ass hanging out basically in our face because we couldn't work in another room. Since dresser didn't get to go up, they took it back to the truck, with scratches on it.
My husband called Ashley while they were still taking the bed and nightstands up the stairs. We didn't want it without being a complete set. In the store it didn't look as big as it was upon delivery. It looked ridiculous and we didn't want it. The delivery guy said, "When you decide what you want just let us know and we will come back out and switch them out. No problem!" LIE!!! It is no problem to the delivery people but we were charged $1,092 to exchange the stupid furniture!!! We had to pay 10% restock fee, had to pay ANOTHER delivery fee when they had to come out and get the other stuff to begin with! The bedroom suite we had to go with didn't require box springs, and we hadn't touched the ones delivered because we couldn't use the first bedroom suite, but they won't take them back. They are still wrapped in plastic!!! It is so ridiculous!!
We will NEVER buy from them again. They leave you with no choice but what they say if your order doesn't work out. And the manager told us that when the new set was delivered, we could only refuse the ones with broken drawers and such. If it has any scratches we HAVE to accept it and they will send someone out in 7-10 days!!! WTH!!! This is total **. The only reason we have anything from them is because we have NO choice!!! Totally NOT good business!!! We are Very unhappy people!!! And this sucks!!! If this stuff comes off the truck scratched, it is NOT going to be a good day! And the delivery guys, pull up your fricking pants!!! Geezzz.

Only put a star because it made me. There is no way in this world I would give them any credit for anything. I went to Ashley Furniture to purchase furniture. I was told to apply for credit. It was a computer on a stand in the air. I applied for the credit, received my approval, came back a day later to purchase the furniture. I purchased. It was delivered. I was given a wait time of 3-7. At 8 the delivery driver called and said he was running late. It was 830 when he finally got there. A week after the furniture came I received my card in the mail then a week later I received another card with someone else's name on the card but my acct # so I went to the store and found out he was attempting to purchase $3400 worth of furniture.
Then a week later I received another card with someone else's name on it and my acct # again and a letter from the credit bureau that they had also attempted to get my credit limit increased. Once again I call and find out that they had added themselves as authorized users. Then I am supposed to receive a new card. I rec'd the new card but when I tried to activate that card it had already reported lost or stolen so once again I had to call. A new card was mailed out which I never rec'd so had to call again and was told it was mailed out which I find out these people had changed my address on the acct to an address in Georgia so now they also have my ss#.
When I call I change my address back to mine and then they are changing back to theirs. This started back in the end of Feb. It's now almost May I still don't have a card, never rec'd a statement, and these people have now tried to get a Discover card and a Chase card in my name but now at this point they are using my real name with their address. I have been to the police and my credit has now been hurt so badly I had to have my credit frozen just so they couldn't get into it anymore.
This had to have occurred from the store in Altamonte Springs. The store manager Melissa was like "sorry for your luck." She couldn't care less because of course it's not happening to her. But I feel this is happening due to someone being able to see me putting in my information on the screen that is up in the air when you are applying or when you purchase something they have your information up on their computer screen so anyone passing can get your information.
I have been dealing with this for almost 3 months with countless hours on the phone with Ashley and Synchrony card company. The credit card company is very helpful but everyone I have dealt with at Ashley is "oh well sorry for your luck." I wanted to return the furniture and have it credited back and then close it out from all the damage that has been done and the furniture isn't worth the amount I paid for it. They didn't give enough support for the mattress. Had to go and purchase wood to hold it up.
I don't even want to see the furniture and be reminded of what has happened. So anyone applying for credit at Ashley watch who is watching you apply or everyone I have talked to about the situation said it could also be someone working at the store that got my information. So beware if you purchase anything from Ashley Furniture. Besides the furniture not worth what I am going to be paying for it the customer service is so horrible. They chase you around the store but when there is a problem they couldn't care less.

I bought a china cabinet and found out few hours later after the delivery that it was damaged. It is now almost 4 since I bought it. It still not fixed yet. When you call them their service representative will find an excuse or just lie to you. "We will fix it" and don't do anything...

This is our 4th purchase from Ashley's in 3 years. We received our bedroom set today, faster than expected which was great. However when the delivery guys were setting it up they told us our adjustable base for our mattress would not Work with this bed we chose! WAIT WHAT??? Our salesperson Ashley set it all up, put in our order and NEVER mentioned this set up would not work. Needless to say we were so looking forward to our adjustable mattress and no go. So I called the store, spoke to my salesperson and told her the salespeople should be more educated on what they are selling. We would have considered changing the bedroom we picked to be able to get our adjustable mattress.
At this point I tell Ashley to credit what was owed and that the only reason we paid over $200 for delivery was so they could set up the adjustable mattress and I should get some sort of discount off the delivery. Nope, manager said they couldn't do that because It had already been delivered. So pretty much screw your loyal customers, and oh well, your order didn't work out for you. Way to go on customer service!

We bought dinner set. When delivery, the armchair was broken and the devices wouldn't close. There were scratches on the dinner room table. There something broken in the sofa. They been out for service about 15 times. I will never shop there again. It was nightmare. I'm still calling about dinner room chairs.

Don't ever, ever buy a mattress from these people. After just 14 months our mattress has a large hump that measures 24 x 4 inches and rises 1.2" above the surface of the mattress. Clearly a defect in the mattress. We're informed that unless the hump is at least 1.5" they won't honor the warranty. So for 0.3" we get no remedy for a mattress that at the ripe old age of 14 months will have to be replaced immediately. After countless hours on the phone with the sales person, Camielle, the store, the company, the warranty company (separate company) and their mattress protector company (yet another separate company) there is no solution. Screw me once, shame on you. They'll never have the opportunity to screw me again. And I'm sharing this here to help all of you avoid the same fate.

Never purchase the extended warranty with Ashley Furniture because it's only good for one use! Even though the warranty is good for 5 yrs. I purchased a sleigh bed from Ashley Furniture exactly 5 years ago. After the second year of having the bed, the side rail and one of the slats had broken. I contacted the company that handled the extended warranty and the side rail was replaced, no problem.
Once that side rail was replaced, another 2 yrs. passed and the same side rail on the same exact side in the same exact place had cracked and broke again. I called the store and they told me to call the company that handles the extended warranty. Needless to say, I couldn't receive any help because they already replaced the side rail once. I was told in order for them to replace the rail, I would have to purchase another extended warranty! Then if that wasn't enough, the person on the other end had the audacity to tell me that the bed broke due to negligence on my part??!! Really?? Why not the fact that I was sold a DEFECTIVE PART/BED altogether!!!! I WILL NEVER purchase anything else from this incompetent ass store ever in life!!!

I seen this chair on the website and a friend of mine told me to go inside the store and see what collections they have and ask for a sales person name Lynn. When I walked in the store everyone was very friendly and I got to meet Lynn and she helped me. She showed me different things that I was looking for and also showed me the chair that I was looking for. She helped me decided on the color that would work best for my room. I ordered the chair and she even help make arrangements for delivery. Received the chair and could not of been happier with the whole experience. I would definitely go back and get more furniture and work with Lynn.

I have purchased a lot of furniture from Ashley, Have had a few problems and knew that their products are sub-standard. I bought a loveseat and couch and 2 matching recliners with the warranty. Also purchased the same set for my parents. The salesman swore that these are top leather blah blah blah. Now my parent's recliner has peeled so bad that they had to put a towel over it. Mine have started but not as bad yet. After a year they finally gave us credit for the parent's chair. You can't get a refund or get it fixed as it's not real leather. Since it's a discontinued piece, you can't match it.
They have offered me credit for my 2 chairs, but what am I supposed to do with the loveseat and couch? They don't have anything to match. And of course it's the manufacturer's fault. I'm really disappointed with them and will never shop there again. You spend a lot of money and then spend extra for these warranties and for what? Spend the extra and go somewhere else. Ashley is just a waste of time and money.

My wife and I purchased a mattress and a double slider Electric operated recliner, along with a manually operated recliner on 3/11/17. Well they said we would have to wait two weeks if we wanted the furniture delivered at a fee of 150.00. I live across the street from their store. I rented a truck to avoid the wait and the additional 150.00 charge. I found out their Warehouse was 20 miles from our house. I backed the truck to their loading dock, this man literally threw this furniture in the back of the truck. He acted like this furniture was a sack of potatoes the way he loaded it. Anyway, we had to set up the Electric recliner with the Electric controls and install the back of the seats, no problem, well within a couple of days, one of the recliners would not move, recline move in the upright position, the only way I could get this recliner to move would be to shake some wiring under the chair. That got old quick.
After sleeping on our new mattress for two days, my wife and I had backaches, our last mattress was ten years old but didn't get back any backaches, a Serta Posturepedic. Well we called about the chair and the mattress, which they said they would get somebody out there, never showed. My wife and I went down to Ashley's the next day. The lady who ordered this service order was off that day, the man said the lady had a blank work order in our folder but didn't bother to fill it out. Nice! This woman can't be too busy to fill this out, there's never anybody in here. Anyway I got fed up after repeated calls and going down there that I told them to come pick the furniture up, as we started with a lease, with an option to buy. Well, the lady who set up this lease said, "give me a couple of days for the furniture to be picked up," no call no show, nice!
Well we went down to Ashley again and was told by the manager that no pickup was ordered. Well this manager said "if you pay your monthly bill up to 3-29-17, we will pick it up the next day between 12pm and 5pm." My wife and I waited all day, I called Ashley the next day and no answer. We had to go out of town following day as my wife's mother had passed away two days later, we should have been there. Ashley's continuous lies and lack of commitment to the customers needs is incredibly lacking with an exclamation point.
Well we talked to the woman who originally set up our account, says that the last time she set up our pickup on an order form, says the manager whited out the date, she showed us. Well this last pickup date is on 4-13-17, got this pickup date in writing, signed by both parties. I think I figure they might have another trick up their sleeves with dating the next pickup for this date, as our lease option will run out 4-15-17. As their interest rate after that is loan shark 30 percent.
Lies and deception are probably included in their training manual. Good Luck. This phrase, Buyer Beware usually only to buying used cars, but it's a shame applies to this business with all their complaints, 2000 is astounding, with the possibility of others played on by this company not knowing about this site, is probably double. With this kind of reputation this business will cease to exist soon! As your reputation proceeds you, whether good or bad. You make the call!

We purchased in the Fairfield, NJ store, 2 children's bedroom furniture sets. We received them both damaged, which was very upsetting and refused the delivery on March 4th. We have been in constant contact with the store where we had made the purchase, but we still have not received the refund. The store is not giving us back the money and they keep telling us different stories. It's really not that hard to understand. The product was delivered damaged, we refused it, so we get a refund. It's now been over a month and they still have not refunded us. I am looking for anyone that can advise us on what to do.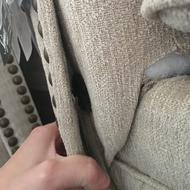 They are a horrible company. DO NOT BUY FROM THEM. Their products are extremely bad. The quality and workmanship is NOT GOOD. I found the damages within 24 hrs of delivery and they have not made a satisfactory resolution. I have 2 babies at home and I am afraid that they will get hurt again with the nail headpieces sticking out. I requested a full refund and the pick up of the set. They want me to exchange them for other products. I did go to the store and what I like it was also damaged. I DO NOT TRUST THEM.

The desk I purchased from Ashley was broken in 2 places after I waited about 3 weeks for delivery! I have pictures! I said I would still take it - but at a significant discount. I said I would appreciate it if Ashley would resolve this ASAP! Nope. Forget it. After Ashley unapologetically said it would give me $130.00 discount to keep the desk in its condition they said I could return it (Oh, and it was my responsibility to pack it all back up nice and neatly and set it out - but not in inclement weather - for UPS to pick back up and sorry nothing for my troubles or inconvenience), but I would have to wait 7-10 business days for a new piece to arrive. What a way to get my new office set-up! I also am not very happy that I had to pay $170 to have 1 credenza delivered when all of the other furniture was being sent free via UPS (albeit not very carefully) and I still have to assemble it.
(Oh yes, sorry for another aside, but after waiting 3 weeks for the desk to arrive Ashley called and said it will be another week before it can deliver the desk.) Heck, I would rather have it all sent via UPS and assemble that last piece, too, rather than pay the $170 for shipping one stinking item. This is especially the case whenever I ordered everything online it appeared as if the $170 delivery/assembly fee was for all 5 of the items that I purchased. NOT HAPPY! How can you rate Ashley a Zero-Zip-Nada-Zilch-Nothing!? Oh yes, and finally, I'm an attorney and they knowingly treated me like this... So here's a zinger a free piece of advice from an attorney (Ha Ha!) DON'T BUY ANYTHING FROM ASHLEY HOMESTORE!

So I purchased a mattress about 3 years ago and started having problems with it after about a year later. Then I decide to call since the mattress had a 10 year warranty. After contacting Ashley Furniture I get a technician that is going to determine if is a manufacturing issue and it turns out it is, but I never get a call back so I deal with it for another year and a half until I'm finally fed up with it because is so uncomfortable. So I make another call and I get another technician and this time I called them a week after mattress was checked and I'm issued a credit so I reselect mattress and wait for another 2 weeks for it to be delivered and I just received a USED mattress and I've been asked to go thru the exact same claim process AGAIN. This is very frustrating specially since I had to pay more for the new mattress and now the customer service department is telling me they don't sell used mattress and it turned out mine is.

I had the best experience buying my new bedroom set from Ashley furniture. The environment was beautiful and the selection was amazing. Also my sales person Mrs ** was so helpful and knowledgeable about her work and of the selection of furniture they have. I will tell all my friends where to shop for furnishings Ashley furniture. Thanks a lot ** you are great.

I bought a large area rug for my living room at the end of February from Ashley Furniture Homestore on clearance, as is, for $213. After 2 weeks the threads started falling out in wide long patches. At first we thought it was just a crease from hanging at the store, then the threads started falling out. In another week a big round section was bald. I called the store and an employee said I could get store credit or another rug out of the clearance room, but since it was a clearance item I couldn't get a refund. When I went to the store with the rug the next day they wouldn't even let me exchange it or get store credit because I bought it as is. I called customer care, who says they care, and they said the same as the store manager, no refund or exchange it's as is. I will never purchase from this store again, as is shouldn't mean even if it falls apart in a couple of weeks!!!

First and last time dealing with Ashley HomeStore. End result - no furniture. Went there in Feb. and from the beginning the scheduling department rescheduled my delivery dates each time for a different reason. I went from having two delivery dates because everything couldn't come together (which was fine) to them giving me one delivery date, cancelling each time. Back and forth sometimes even cancelling on the same day. To finally I thought I had enough and called to cancel. The sales guy convince me to try one more time telling me everything should be in by end March in which I said "no, let's give to April so there be no excuses." I received a text confirmation along with a phone call from Robert to confirm my April 4th appt..
The day came for the delivery and guess what? I wasn't on the schedule according to them. I cancelled and Robert never got back to them to confirm, and the reason for my scheduling issues was because I cancelled. No because I've been having issue from day 1. So long story short between me and my husband we've missed out on work and still no furniture. I finally cancelled with no apologies. Nothing. Wasted time. I believe as my items were coming in they were using them for other deliveries from day 1 in Feb. and at the last minute using the excuse of me cancelling mid-March, if that's the case why did I receive two diff. confirmation? Never wrote a review in my life hope. If you want to waste time go to Ashley furniture!

We recently purchased furniture for the entirety of our new condo approximately 3 weeks prior to moving in. We were told that the furniture delivery would be divided into two deliveries at least 2 weeks apart due to some arcane store delivery policy that deliveries couldn't go to the same address any closer than 2 weeks. The day of the first delivery we were told that our bedroom dresser was damaged in transit and would not be delivered that day but in one week. The day of anticipated delivery we were called and told that the dresser would not be delivered until the remainder of our furniture which would be in an additional week.
On the day of that delivery the delivery service called to say that only 5 of the 6 dining room chairs scheduled to be delivered would be delivered because one of the chairs had been damaged. When the furniture arrived all 6 chairs were delivered and appeared undamaged so we accepted the delivery. A few days later I sat on the chair and the chair immediately collapsed dumping me on the floor and a leg was off the chair. I called the store in Hixson, TN and was told that I need to call a "Customer Care" hotline which I did. I was told that the chair could not be replaced but I would be sent a leg and hardware. I am still waiting on the leg and hardware. I am highly dissatisfied by the quality and service that Ashley Furniture has shown me and my family. I would never recommend that anyone purchase anything from them.

ConsumerAffairs Research Team
The ConsumerAffairs Research Team believes everyone deserves to make smart decisions. We aim to provide readers with the most up-to-date information available about today's consumer products and services.
Founded in 1945, Ashley Furniture became an industry leader in 1970 when its first plant opened in Wisconsin. The plant started with 35 employees, and the brand has since grown to include stores in more than 120 countries.
Convenient locations: With many locations across the country, it's easy to find a showroom near you. Use the store locator tool on the website to get started.
Quality tested: Each design from Ashley Furniture undergoes rigorous quality testing for safety, comfort and durability. Take a look at some of the methods used on their website.
America's #1 home furniture brand: Ashley Furniture's quality appeals to consumers across various demographics, making it the top selling home furniture brand in the United States according to Homes & Textiles Today with reported revenues in excess of 3.3 billion dollars.
Online showroom: The online showroom feature gives you an idea of what to expect at your local store, but it's just a sample and shouldn't be considered a complete inventory.
Best for Families, individuals and professionals.
Ashley Furniture Company Profile
Company Name:

Ashley Furniture

City:

Arcadia

State/Province:

WI

Postal Code:

1945

Website:

http://www.ashleyfurniture.com/