Consumer Complaints and Reviews

We purchased in the Fairfield, NJ store, 2 children's bedroom furniture sets. We received them both damaged, which was very upsetting and refused the delivery on March 4th. We have been in constant contact with the store where we had made the purchase, but we still have not received the refund. The store is not giving us back the money and they keep telling us different stories. It's really not that hard to understand. The product was delivered damaged, we refused it, so we get a refund. It's now been over a month and they still have not refunded us. I am looking for anyone that can advise us on what to do.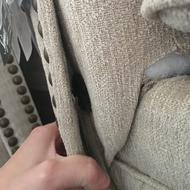 They are a horrible company. DO NOT BUY FROM THEM. Their products are extremely bad. The quality and workmanship is NOT GOOD. I found the damages within 24 hrs of delivery and they have not made a satisfactory resolution. I have 2 babies at home and I am afraid that they will get hurt again with the nail headpieces sticking out. I requested a full refund and the pick up of the set. They want me to exchange them for other products. I did go to the store and what I like it was also damaged. I DO NOT TRUST THEM.

The desk I purchased from Ashley was broken in 2 places after I waited about 3 weeks for delivery! I have pictures! I said I would still take it - but at a significant discount. I said I would appreciate it if Ashley would resolve this ASAP! Nope. Forget it. After Ashley unapologetically said it would give me $130.00 discount to keep the desk in its condition they said I could return it (Oh, and it was my responsibility to pack it all back up nice and neatly and set it out - but not in inclement weather - for UPS to pick back up and sorry nothing for my troubles or inconvenience), but I would have to wait 7-10 business days for a new piece to arrive. What a way to get my new office set-up! I also am not very happy that I had to pay $170 to have 1 credenza delivered when all of the other furniture was being sent free via UPS (albeit not very carefully) and I still have to assemble it.
(Oh yes, sorry for another aside, but after waiting 3 weeks for the desk to arrive Ashley called and said it will be another week before it can deliver the desk.) Heck, I would rather have it all sent via UPS and assemble that last piece, too, rather than pay the $170 for shipping one stinking item. This is especially the case whenever I ordered everything online it appeared as if the $170 delivery/assembly fee was for all 5 of the items that I purchased. NOT HAPPY! How can you rate Ashley a Zero-Zip-Nada-Zilch-Nothing!? Oh yes, and finally, I'm an attorney and they knowingly treated me like this... So here's a zinger a free piece of advice from an attorney (Ha Ha!) DON'T BUY ANYTHING FROM ASHLEY HOMESTORE!

So I purchased a mattress about 3 years ago and started having problems with it after about a year later. Then I decide to call since the mattress had a 10 year warranty. After contacting Ashley Furniture I get a technician that is going to determine if is a manufacturing issue and it turns out it is, but I never get a call back so I deal with it for another year and a half until I'm finally fed up with it because is so uncomfortable. So I make another call and I get another technician and this time I called them a week after mattress was checked and I'm issued a credit so I reselect mattress and wait for another 2 weeks for it to be delivered and I just received a USED mattress and I've been asked to go thru the exact same claim process AGAIN. This is very frustrating specially since I had to pay more for the new mattress and now the customer service department is telling me they don't sell used mattress and it turned out mine is.

I had the best experience buying my new bedroom set from Ashley furniture. The environment was beautiful and the selection was amazing. Also my sales person Mrs ** was so helpful and knowledgeable about her work and of the selection of furniture they have. I will tell all my friends where to shop for furnishings Ashley furniture. Thanks a lot ** you are great.
How do I know I can trust these reviews about Ashley Furniture?
763,773 reviews on ConsumerAffairs are verified.
We require contact information to ensure our reviewers are real.
We use intelligent software that helps us maintain the integrity of reviews.
Our moderators read all reviews to verify quality and helpfulness.
For more information about reviews on ConsumerAffairs.com please visit our FAQ.

I bought a large area rug for my living room at the end of February from Ashley Furniture Homestore on clearance, as is, for $213. After 2 weeks the threads started falling out in wide long patches. At first we thought it was just a crease from hanging at the store, then the threads started falling out. In another week a big round section was bald. I called the store and an employee said I could get store credit or another rug out of the clearance room, but since it was a clearance item I couldn't get a refund. When I went to the store with the rug the next day they wouldn't even let me exchange it or get store credit because I bought it as is. I called customer care, who says they care, and they said the same as the store manager, no refund or exchange it's as is. I will never purchase from this store again, as is shouldn't mean even if it falls apart in a couple of weeks!!!

First and last time dealing with Ashley HomeStore. End result - no furniture. Went there in Feb. and from the beginning the scheduling department rescheduled my delivery dates each time for a different reason. I went from having two delivery dates because everything couldn't come together (which was fine) to them giving me one delivery date, cancelling each time. Back and forth sometimes even cancelling on the same day. To finally I thought I had enough and called to cancel. The sales guy convince me to try one more time telling me everything should be in by end March in which I said "no, let's give to April so there be no excuses." I received a text confirmation along with a phone call from Robert to confirm my April 4th appt..
The day came for the delivery and guess what? I wasn't on the schedule according to them. I cancelled and Robert never got back to them to confirm, and the reason for my scheduling issues was because I cancelled. No because I've been having issue from day 1. So long story short between me and my husband we've missed out on work and still no furniture. I finally cancelled with no apologies. Nothing. Wasted time. I believe as my items were coming in they were using them for other deliveries from day 1 in Feb. and at the last minute using the excuse of me cancelling mid-March, if that's the case why did I receive two diff. confirmation? Never wrote a review in my life hope. If you want to waste time go to Ashley furniture!

We recently purchased furniture for the entirety of our new condo approximately 3 weeks prior to moving in. We were told that the furniture delivery would be divided into two deliveries at least 2 weeks apart due to some arcane store delivery policy that deliveries couldn't go to the same address any closer than 2 weeks. The day of the first delivery we were told that our bedroom dresser was damaged in transit and would not be delivered that day but in one week. The day of anticipated delivery we were called and told that the dresser would not be delivered until the remainder of our furniture which would be in an additional week.
On the day of that delivery the delivery service called to say that only 5 of the 6 dining room chairs scheduled to be delivered would be delivered because one of the chairs had been damaged. When the furniture arrived all 6 chairs were delivered and appeared undamaged so we accepted the delivery. A few days later I sat on the chair and the chair immediately collapsed dumping me on the floor and a leg was off the chair. I called the store in Hixson, TN and was told that I need to call a "Customer Care" hotline which I did. I was told that the chair could not be replaced but I would be sent a leg and hardware. I am still waiting on the leg and hardware. I am highly dissatisfied by the quality and service that Ashley Furniture has shown me and my family. I would never recommend that anyone purchase anything from them.

I am in love with my new bed frame!! After searching and looking around at other furniture stores, I am very pleased with my purchase from Mrs. Daniel ** at Ashley Home Furniture. Mrs. Daniel was very very helpful, she was very patient with me, understanding, and with me changing my mind of several other styles of bed frames she reassure the Greensburg bed frame was what I wanted and was gonna be happy with. Not only will I continue to have her assist me with my next furniture purchase, I will highly recommend her to service my family and friends when they have furniture interests to buy in the future. Once again thank you for your wonderful service!! Very Pleased Customer.

I bought a supposed leather sectional in 2013 shortly after my child was born. It's 2017 and this furniture is completely useless!! I began having a peeling issue in Sept 2016. When I called to inform, and to get a repair done, I was told that the extended warranty doesn't cover peeling! To add injury to insult, we had a party at our home in which an altercation happened and my furniture was damaged. I called the warranty company and went through the hoops of filling out paperwork and sending in pictures only to be told that there were not going to repair or replace my furniture. I'm disappointed that one I was deceived into thinking that this was leather and two that I paid for a warranty that's worthless! I will not be shopping here or referring anyone to shop here again. This was a complete waste of $2500!

I bought a loveseat, coffee table and an end table on Jan 14th 2017 from the Canton Ohio store. They have not completed the delivery yet as at April 1st 2017. Ashley called us numerous times and delayed delivery from the very first promised delivery date. Some pieces delivered after rescheduling several time. I am still waiting on the end table. After heated called with customer service they delivered the end table and it was badly damaged. I believe they just sent something to buy more time. Ten weeks later I still have not got my living room completed because Ashley keeps buying time. I cannot go to any other furniture store now because half of my furniture will not match the design. "I am basically trapped in a scam" this is how I honestly feel about the business with Ashley.
I talked to the manager at Canton store and he said he can do nothing about the delivery and all what he can do is to call customer service. They treated me nicely and could do nothing to get me the goods delivered. I received a call from Ashley on 1st April 2017 saying they are still waiting on a confirmation for delivery date from their manufacturer. Will it ever arrive?

Very dissatisfied with response about repairing my sofa. We picked up our sofa instead of having it delivered since we lived near the warehouse. We were never told by salesperson that if we pick it up instead of paying Ashley's delivery fee, that if we had a problem with it, warranty wouldn't cover it. After getting it home, we went to recline one side, it broke. When I called about it, I was told that because we picked it up I would have to pay for a technician to come out to repair it. Technician determined it was a manufacture default. I have gotten a run around with customer care and can't even get a supervisor to return my call. It has been approximately 1 month and still not repaired. I won't be purchasing anything from Ashley Furniture again.

I visited the Fiesta Trails Store at 12493 IH10 West, San Antonio, TX 78230 on 18 February 2017. A sales helped right away with ordering a sleeper sofa and two end tables. When the end tables were delivered a couple days later on 21 Feb 2017, they ended up being cocktail tables. My husband and I were told by the delivering guys that we would have to keep them and call the store for the mix up. I called the store and they fixed it right away with a new deliver for the correct side tables. At no time was I told by the store rep that another delivery charge would be added to our invoice. I was told that we would get credited a little over a 100 dollars for the difference between the cocktail tables and the end tables. The credit would come around 7-10 business days after the invoice was closed out.
The sleeper was delivered on 16 Mar 2017. I called back to the store on 30 Mar 2017 to find out why we had not yet received a credit for the tables. I was told 4 different stories by 4 different sales reps about why we were not getting credited for the tables. This is unacceptable service and bad for business. How can a cocktail table and an end table be price matched the same? What they did was charge us another delivery fee and then simply told us that they priced matched due to a promotion on the cocktail table but not the end tables. Although the promotion was originally for the end tables. I will never shop here again because they do not honor their customers or their business.

We recently purchased furniture from Ashley Furniture in Fargo N.D. Not long after our purchase we moved and during our move our new coffee table lost a wheel. We called Ashley and they scheduled an appointment for one of their representatives to stop over to make sure our table was fixed properly. They sent Tom. He is amazing and so friendly and knowledgeable about our furniture. I have never had such a great conversation or laughed so hard or felt so comfortable with someone I had just met. If there were ever a perfect person for this job, Ashley found it when they found Tom. I can't say enough how awesome he does his job. His personality is top notch and these days they don't make people down home like Tom!! Thank him for the help and remind him that he's amazing should he ever wonder.

I went into Ashley Furniture in Brownsville TX this morning to buy some bedroom furniture. Nice selection and fair pricing. Found what I wanted quickly. When I went to pay I indicated I would pick up the furniture when it came in and was told if I picked it up I would be charged a $29 fee. If I wanted it delivered it would be $69. Not sure why I should be charged to pick up furniture I'm paying for, so I left the store without buying anything. Ashley you've lost a long time customer who will tell all of his friends, many who've also been shopping with you for years.

I purchased three leather sofas from them 6 years ago and after a little over a year of having the sofas, they started peeling everywhere so eventually I got rid, which was a waste of $3k as well as the bed I purchased that was supposed to be just as good as a Tempurpedic, but pinky caused me to have more back and neck pain. Recently, not even a year ago, we purchased another living room and dining room set. Let's just say, not worth the money at all. One of the wood side bar came off one of the chairs and the middle wood piece holding up the springs in the sofa broke in half. We will NEVER shop at Ashley Furniture again and I'd advise you all to do the same. Their product is not worth the money. I bought furniture from Rooms to Go back in 2004 that lasted me until 2010 before I gave it to family to enjoy.

We got good review from one of our friends. Experienced the same feeling buying our furniture from Ashley. Staff are very helpful in choosing the right product with value worthy. Strongly recommend to go with Ashley.

If you think Freddy Krueger was a nightmare, try purchasing from Ashley Furniture Home Store. You will think Freddy Krueger is a Disney movie in my opinion. Your furniture if you are lucky will arrive fully stuffed and made like what you saw in the store. Turn it over in the store and see how it is made, loose threads everywhere, made with cheap particle board, and also very little stuffing so you will hurt yourself on the wood rather than enjoying the comfort of the furniture. Then if it does not arrive, made correctly, they will offer to repair it in your home, not their factory. Then they show up and never do any work, just waste your time and you still have defective furniture. Buyer beware. You will be sorry if you purchase from Ashley Furniture Home Store in my opinion.

We bought a beautiful kitchen table on clearance. Due to the clearance, we were told delivery would take approximately 3 weeks. 3 weeks later and taking off a day of work, the delivery (just the chairs) arrived hours after the scheduled time. We were told it would take another week for the actual table to arrive. So a week later we were told the table would one of the first delivered on the delivery route (in the morning). Another day taken off work and the delivery arrived after 6 pm. This place is not worth the hassle. Their attitudes are completely unprofessional. They lie... lie... lie. Go somewhere else... trust me.

Subquality Furniture. We purchased an Ashley Sage color couch, two loveseats and an ottoman and it is absolutely horrible! We initially bought a chair, it squeaked so bad we ended up paying extra and got another loveseat instead. The cushions that have Velcro on the bottom never stay on, you are constantly tucking them back in. One of the loveseats feels like you're sitting in a hole.
When the furniture was delivered, the ottoman didn't have any legs, we had to wait for those. We bought the furniture from Al's Furniture in Ironwood, MI. We've only had the furniture for about 4 months. For what we paid, I could have bought better second-hand furniture that would probably be better quality. If I could, I would return it, get my money back and buy better quality furniture.

I ordered a home desk which was delivered twice, and damaged in transit twice. Not small scratches or tiny dents, but a completely crushed corner once and a smashed keyboard drawer the other time. CSR tried to get me to accept the crushed corner, saying "techs are trained to fix that." So I did what a normal person would do and asked to cancel the order that they can't seem to get right. "Sorry, ma'am. There's a 10% fee for that." Complete and utter robbery.

I purchased a very pricey 6 piece sectional which immediately started to fade in color & turn very ugly. My sectional looks 20 years old. I have the 5 year protection plan warranty. I called the number & sent pictures to show proof of the condition of the sectional. They sent out a man who called himself a "tech", he came out just to spray paint sections of my sectional!! I called back to let them know how dissatisfied I am & they proceed to tell me they will order all the parts I need, first they need pictures to show proof again so I send more pictures. The rep says she'll call back once she gets the pics & a week goes by & she never called back. I call again & reach someone & have to tell my story again.
Finally the parts are ordered & shipped out. It takes almost two months for the parts to come in. Mind you I was told to call back to schedule an appt for a tech to once again come out & replace the damaged parts once they came in! I have yet to have that taken care of! I have been trying to call for weeks & no one answers the 702-643-9500 number. I'm waiting almost 45 min at times & I hang up & re-try again. The sectional was over 4 grand! I am so upset & disappointed & dissatisfied with Ashley Furniture. I will never patronize this awful company or recommend them to anyone. Don't ever go here. They are the most horrible! The workmanship, quality, customer service are the worst.

We purchased complete living room set from Ashley as well as a 5-year protection plan (which was highly recommended by the salesperson), said it was a bumper to bumper warranty!! Back of recliner support broke we called warranty company. They came right out and fixed it, technician said he was going to fix it on the spot. If it doesn't work he would come back out and do a better fix. Well less than 2 weeks later it broke again, we called the warranty company back and now they tell us that our bumper to bumper plan doesn't include the frame and we were out of luck!!! Told auto bad. If we would like they could give us a number to an outside subcontractor they use but we would be responsible.
So after 6 weeks of going back and forth with warranty company and Ashley customer service I was told by customer service manager that they could not help us!! My question was if the warranty did not cover this then why did they come out and (Try) to fix it the 1st time?? Needless to say Ashley has lost a good customer!!! Reading all the reviews I wish I would have read them before we made the purchase with them. Former Ashley customer!

I purchased a 4-piece sectional from Ashley Furniture Homestore (2331 Highway K, O Fallon, Missouri 63368) in January 2016. Less than 1 year from the purchase date, 5 of the 6 seat cushions have pilled and stretched, causing large wrinkles in the seats. I contacted the business who stated the issue would be covered under the $199 extended warranty plan I purchased at the store. I contacted the warranty company who stated I didn't have an extended warranty. It wasn't until I emailed them a copy of my warranty that they acknowledged they messed up and I did indeed have one; however, stated the issue was a manufacturer defect and they would not cover the damages. They referred me back to the store.
I contacted the manager at the store who stated she would review the issue and get back to me. Here is the kicker... I have a family member who purchased the exact same sectional, from the same store and had the exact same issue. My family member contacted the store and received all new cushions... no questions asked. When I contacted the store manager she said she saw that my family member had the same issue and received new cushions and was confused as to why I wasn't offered new cushions as well. She agreed to contact the powers that be and present them with the photos of my damaged sectional cushions, and the case study from my family member who had their cushions replaced.
On February 14th, 2017 (nearly 2 weeks after I reported the issue) I finally received this email from the manager: "**, I spoke to ** on Friday and then another agent from GRT contacted me on Saturday. I am putting in a formal request to our customer service for them to take a look at your claim. They will have pictures from ** and the ones you sent to me also with the request. I also gave them your sister's info so they could compare the issues. I should know something by Friday. Thanks" 1 month later, after 8 unreturned phone calls and 4 unanswered emails to the manager, I contacted the 800 number for Ashley Furniture Homestore and spoke to an agent who once again stated the issues are normal wear and tear and they would not fix the cushions, nor would my extended warranty cover them.
I asked to speak to a manager. He was extremely rude. He told me his agents had already reviewed my case and determined it would not be fixed. I asked him to review my case and offered to email him my photos (which show obvious product defects); however, he said he did not need to see them. He refused to provide me with a list of items that would be covered under the warranty. When I asked to speak to his manager he told me his managers name was Mark; however, I would not be allowed to speak to him. I asked him for an email for Mark and he said that I was not allowed to speak or contact him under any circumstances.
On March 13th, 2017 (nearly a month of trying to get anyone to assist me) I called the store and finally got an assistant manager at the store to communicate with me via email (**). He was very helpful. He stated he would forward my emails to ** and Mark and have someone reach out to me that day. That never happened. On March 15th, 2017, I emailed ** again to say no one had contacted me. He apologized and said he would contact them that day and have them call me. That never happened.
I am left with a business who sold me merchandise that has obvious manufacturer defects. An extended warranty that won't cover the damages. A store manager who refuses to call or respond to my texts. An example, identical in nature, wherein Ashley Furniture Homestore replaced the cushions, a customer service hotline that refuses to even review the case or allow me to speak to a manager. Essentially, I have been road blocked with no other option but to file a complaint and begin litigation if necessary. The issue should be very easy to resolve. The cushions appear to have zippered covers. It can't cost that much for the manufacturer to send new cushion covers.

I purchased a power recliner. It was delivered to my house on Feb. 24th, 2017. On March 12th, 2017 the power recliner no longer reclined. Motor problem? This piece of furniture was in my house for 15 days only me in household. Of course Ashley wants to repair it. I want them to replace it with a recliner no power. I've talked to 2 people and the manager was to get back with me. Guess what, no contact yet. I may have to resort to my cousin who is an attorney to straighten this mess out. I WILL NOT RECOMMEND ASHLEY FURNITURE TO ANYBODY. I SHOULD OF WENT NEXT DOOR TO BOB'S.

I purchased an Ashley Brand sofa and loveseat for $2,000. Exactly at 2 years of age my very lightly used sofa started peeling. I filed a claim with Guardsman since I had a 5 year warranty, and also contacted Ashley Furniture and to no avail was this situation "made right". To my understanding they are still selling this product. Other consumers need to warned about Ashley Durablend Sofa. They should be forced to stop selling this so no one else can be scammed. I don't want other people to end up like me and get taken for 2k, only to find yourself furniture shopping again!!!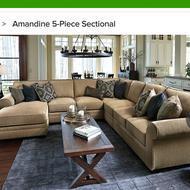 What is it with being a cash customer that makes them so condescending. I am reading some of these experiences and it's like looking in the mirror. I went to Ashley's in West Covina, CA on a Saturday asking for a firm price on a sectional sofa I wanted. The sales rep. William told me he would give me 40% off the original price if I paid cash. We settled on a firm price and I told him I would be back the following week with the money. I came back the following week and he had a whole different story. Telling me he could not give me the 40% off because the couch I wanted was listed on the internet and they were doing a "price match" to their website price. Whatever. I was not there to beg I just wanted a firm price. He then tells me he is going to give me a 5% discount but has to check with his manager.
The manager comes over and gives me an even higher price with the discount. I am confused. I keep getting all these prices. I just want to buy a sofa. Then he says "well just get credit or put it on a credit card, if you can't afford it you can't buy it" and walks away. I was so upset. I have cash on hand. All I want is a sofa. I did not come to beg or be disrespected all I want is a price to my sofa, that is all. Worse people ever. Don't waste your time. So I walked away and the sales rep says "Wait. How much do you WANT to pay for it?" Are you kidding me?

I bought a living room, a dining room and a recliner. And we haven't had it for a year and it has a rip on the stitches of the bench for the dining room. The Ottoman of the living room already sunk in the middle. The recliners cushioned parts are also sinking. I asked if they could repair them or replace them and they told me they will send a technician to look into it.
I had to call another number and the person there told me that I was going to receive a call from an automated service. When she said that I asked if I could have the tech come on Sunday or Monday, and she said "No". I told her those are my days off, and she said those days they don't work either...really? Anyway, I managed to have my daughter home to wait for the tech and now that he came, he is just going to fix the bench stitches but the Ottoman will stay as it is since nothing is broken, just sinking because the materials on their furniture are just cheap quality and they won't do anything about it. Then I told him that the guys that came to assemble the furniture left some screws kind of loose and he tells me..."Well, that is not included on the insurance but I will tighten them up as a favor." Really? Anyway, my advice is. If you are looking for furniture, don't look here. Totally disappointed and angry at their customer service and quality.

Purchased 10/16. Poor workmanship, plywood shows, sewing visibly crooked, not enough cushion, feel springs, boards, etc. Several attempts to contact, no returned support since. Just want it out of my house! Don't buy here. Go to Bob's stores. Much better quality, lower prices, and great support always! Bob cares, just like the commercials.

I went to the Ashley store in San Antonio Texas to purchase living room furniture, bedroom and dining room furniture. On the day of delivery one of the delivery men knocked over and shattered a light shade to my dining area. The delivery man called customer service to start the process for reimbursement. One week gone by and haven't heard anything from the store. My husband called customer service and was directed to the store manager. The store manager said it was a corporate issue and gave us a phone number to call.
After numerous attempts and messages left my husband finally got a hold of someone. After 30 mins of my husband explaining the situation the corporate assured him a check of $125 would be issued and that it can take up to a month to receive. It has been a few months and of course the check has not arrived. Again we tried to call and left messages but no reply back. I'm exhausted and can't believe I spent over 5K to their company and they treat their customers like this. Stay away from Ashley Furniture! They can't take responsibility over their mistake!

ConsumerAffairs Research Team
The ConsumerAffairs Research Team believes everyone deserves to make smart decisions. We aim to provide readers with the most up-to-date information available about today's consumer products and services.
Founded in 1945, Ashley Furniture became an industry leader in 1970 when its first plant opened in Wisconsin. The plant started with 35 employees, and the brand has since grown to include stores in more than 120 countries.
Convenient locations: With many locations across the country, it's easy to find a showroom near you. Use the store locator tool on the website to get started.
Quality tested: Each design from Ashley Furniture undergoes rigorous quality testing for safety, comfort and durability. Take a look at some of the methods used on their website.
America's #1 home furniture brand: Ashley Furniture's quality appeals to consumers across various demographics, making it the top selling home furniture brand in the United States according to Homes & Textiles Today with reported revenues in excess of 3.3 billion dollars.
Online showroom: The online showroom feature gives you an idea of what to expect at your local store, but it's just a sample and shouldn't be considered a complete inventory.
Best for Families, individuals and professionals.
Ashley Furniture Company Profile
Company Name:

Ashley Furniture

City:

Arcadia

State/Province:

WI

Postal Code:

1945

Website:

http://www.ashleyfurniture.com/