Foreclosure Rates and Mortgage Delinquencies
But some housing markets are seeing an uptick in activity
04/11/2019
|
ConsumerAffairs

By Mark Huffman
Mark Huffman has been a consumer news reporter for ConsumerAffairs ... Read Full Bio→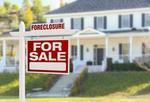 U.S. foreclosure activity fell sharply in the first quarter of the year, hitting the lowest level since the first quarter of 2008, just before an avalanche of foreclosures triggered by the financial crisis.
The quarterly report by ATTOM Data Solutions showed there were 161,875 U.S. properties in some stage of foreclosure during the first quarter of 2019, down 23 percent from the last quarter of 2018 and down 15 percent from a year ago.
Foreclosure activity ticked up in Ma...
More
Improving economy and tougher lending standards may be responsible
10/12/2017
|
ConsumerAffairs

By Mark Huffman
Mark Huffman has been a consumer news reporter for ConsumerAffairs ... Read Full Bio→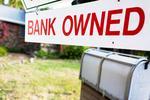 Foreclosure activity hit an 11-year low in this year's third quarter, as an improving economy and stricter mortgage standards helped stabilize the housing market to pre-2008 levels.
The Third Quarter 2017 U.S. Foreclosure Market Report, compiled by ATTOM Data Solutions, shows there were 191,824 properties subject to foreclosure filings, which include default notices, scheduled auctions or bank repossessions.
The number is down 13 percent from the second quarter and 35 per...
More
Sort By