Foreclosure Rates and Mortgage Delinquencies
Serious mortgage delinquencies were lower as well
02/21/2017
|
ConsumerAffairs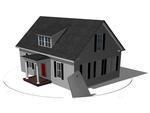 The number of completed foreclosures and the foreclosure rate skidded downward during the final month of 2016.
Property information provider CoreLogic reports completed foreclosures plunged 40% in December from the same month a year earlier. That translates to a drop of 21,000 in December 2016 from 36,000 in December 2015 and a decrease of 82% from the peak of 118,336 in September 2010.
During the same month, the foreclosure inventory was down 30%.
The foreclosure inventor...
More
The foreclosure inventory was sharply lower as well
01/12/2017
|
ConsumerAffairs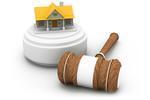 The number of completed foreclosures nationwide posted a year-over-year decline of 25.9% in November to 26,000, according to property information provider CoreLogic. That represents a plunge of 78.2% from the peak of 118,339 in September 2010.
At the same time, the foreclosure inventory -- the number of homes at some stage of the foreclosure process -- declined by 30%.
As of November, the national foreclosure inventory included approximately 325,000, or 0.8%, of all homes...
More
Sort By