Foreclosure Rates and Mortgage Delinquencies
The foreclosure inventory was sharply lower as well
01/12/2017
|
ConsumerAffairs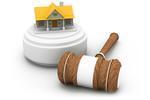 The number of completed foreclosures nationwide posted a year-over-year decline of 25.9% in November to 26,000, according to property information provider CoreLogic. That represents a plunge of 78.2% from the peak of 118,339 in September 2010.
At the same time, the foreclosure inventory -- the number of homes at some stage of the foreclosure process -- declined by 30%.
As of November, the national foreclosure inventory included approximately 325,000, or 0.8%, of all homes...
More
But it's still a problem in parts of the South
12/22/2016
|
ConsumerAffairs

By Mark Huffman
Mark Huffman has been a consumer news reporter for ConsumerAffairs ... Read Full Bio→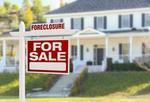 The housing market has come a long way from the dark days of 2010, when foreclosures dominated real estate news and dragged property values lower in neighborhoods across America.
Today, you don't hear much about foreclosures, but they're still occurring. Fortunately, it's not happening anywhere near as often as the immediate aftermath of the real estate crash.
Black Knight Financial Services has issued a report on November foreclosures and mortgage delinquencies, showing ...
More
Sort By