Foreclosure Rates and Mortgage Delinquencies
Completed foreclosures were down as well
08/10/2016
|
ConsumerAffairs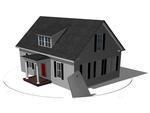 The nation continues to crawl out of the hole created by the previous decade's housing meltdown.
Property information provider CoreLogic reports the foreclosure inventory plunged 25.9% in June from the same time last year, while completed foreclosures were down 4.9%. The number of completed foreclosures as of this past June (38,000) represents a decline of 67.5% from the peak (117,835) in September 2010.
Since the bottom fell out in September 2008, there have been approxi...
More
Completed foreclosures were lower as well
07/13/2016
|
ConsumerAffairs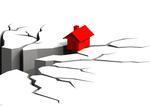 The inventory of foreclosed homes fell sharply during May according to the CoreLogic National Foreclosure Report.
The property information provider says the number of homes at some stage of the foreclosure process was down 24.5% from the same month a year ago, while completed foreclosures fell by 6.9% year-over-year.
The decline in completed foreclosures nationwide works out to 38,000 last May from 41,000 in May 2015. That represents a drop of 67.9% from the peak of 117,8...
More
Sort By