Best Structured Settlement Companies

Written by
Structured settlement companies provide cash advances for people who receive periodic payments as part of a financial or insurance arrangement. Read our guide to learn about and choose the right structured settlement company for you. We look at broker and direct-funded structured settlement buyers and provide the information you need to make an informed decision.
Why trust ConsumerAffairs?
Our recommendations are based on what reviewers say.
4,243,660 reviews on ConsumerAffairs are verified.
We require contact information to ensure our reviewers are real.
We use intelligent software that helps us maintain the integrity of reviews.
Our moderators read all reviews to verify quality and helpfulness.
Compare Top Structured Settlement Company Reviews

Read 368 Reviews

As a leading purchaser of structured settlement payment and pre-settlement funding, this company can provide cash advances to consumers with illiquid assets.

Read 436 Reviews

Provides lump-sum cash payments for annuities, lottery payments and structured settlements. Offers a scholarship program for college students. Service availability varies by state.

Read 225 Reviews

Get cash for structured settlements and annuities. Advances in as little as five days. Pays court fees and all costs associated with the transaction. No hidden fees. Choose check or wire transfer. Refer a friend and get $500.

Chat with a ConsumerAffairs decision guide

Live agent

Read 132 Reviews

Rapid Capital Funding is a structured settlement purchaser that can assist you with renegotiating your settlement and expediting payouts. Rapid Capital Funding offers an ATM debit card allowing for instant funding.

Chat with a ConsumerAffairs decision guide

Live agent

Read 54 Reviews

One of the most trusted settlement & annuity payment buyers in America. Fast cash, easy approval, no hidden fees, a "Most Cash Offer Guarantee", and a dedicated representative. Free $100 Cash Gift Card with phone quote.

Call Center Open

(561) 600-3714

Read 22 Reviews

Offers pre-settlement funding for personal injury litigation. Get funding in as little as 24 hours. Services for attorneys and their clients. Available in 43 states. Apply online or over the phone.

Chat with a ConsumerAffairs decision guide

Live agent

Read 6 Reviews

Offers annuity payment loans and prize payment loans. Loan amounts up to $15,000. Payback terms are for up to 12 months. Fixed rates available up to 9.9% APR. No credit or selling requirements for approval.

Chat with a ConsumerAffairs decision guide

Live agent

Read 72 Reviews

In addition to purchasing future payments, this structured settlement company offers pre-settlement funding to provide cash during personal injury and liability lawsuits.

Chat with a ConsumerAffairs decision guide

Live agent
Read Reviews

Structured settlement purchasing company buying structured settlements from individuals in exchange for a lump sum. Guarantees highest cash offer for customers. Get an advance up to $5,000. Free quotes available online.

Chat with a ConsumerAffairs decision guide

Live agent
Read Author Review

Annuity Transfers is a Texas-based structured settlement company. The company offers personalized service that walks the customers through the process and the financial implications of their sales.

Chat with a ConsumerAffairs decision guide

Live agent
Questions to ask when selling a structured settlement
What is the purchase price?
Before you sell your structured settlement, get quotes from several companies to see how much you can reasonably expect. Then, as you consider the quotes, keep in mind that the purchase price or lump sum they offer might vary considerably due to the time-value of money involved in the quote. "Time-value" refers to the idea that money available now is worth more than money available later, because if you have it now, you can invest it and earn more off of it. Companies consider several factors when determining the purchase price of a settlement.
Duration of the settlement: A dollar now is worth more than a dollar in the future. How soon the total settlement will be paid out in full makes a difference in the purchase price. Buyers mostly prefer payments that will be made sooner to lessen their risk, and will often pay less for a settlement that will not pay out completely for many years.
Timing of the payments: The sooner the payments being sold will be received by the purchasing company, the higher the purchase price will be. For instance, payments that come monthly may be more attractive than payments that come annually or bi-annually. If your payments are spaced out widely, you might consider selling some but not all of the payments at once.
Total amount of the settlement: Obviously, the total value of the settlement affects the price you can sell it for today. Structured settlements of lower value may not be easy to sell for a lump sum.
Are there surrender charges or fees?
Depending on the initial plan setup, surrender charges and fees must sometimes be paid when selling or transferring a structured settlement. Surrender charges are imposed by the company that owns the structured payments as a way to recoup the money spent in creating the plan in the first place.
Legal fees: Generally, since a structured settlement is a legally-binding agreement, you will need to appear in court in order to sell your payments to a company. Some companies pay the associated court fees, while others require you to pay any court costs or legal fees yourself.
Broker fee: A company may charge a fee if it needs to hire a broker, or act as a brokerage itself, in order to secure the funds for the lump sum payment. Often, this fee is worked into the final payment amount.
Other fees: There can be other fees associated with the sale of a structured settlement including recording, filing, administrative and miscellaneous fees. These fees are usually deducted from the payment amount and do not have to be paid upfront by the consumer.
What is the discount rate?
The discount rate offered for a lump sum payment on a structured settlement is similar to the interest rate that consumers pay on a standard consumer loan. The company buying the settlement wants to do so at a discount in order to turn a profit. For example, if you have a $100,000 structured settlement, a company may offer you a 20 percent discount rate, meaning you will receive 20 percent less than the value of your settlement, or $80,000. The lower the discount rate, the better it is for the consumer, because that means you will receive more money.
Understand the rate: Consumers who aren't comfortable with financial formulas should consult a professional or friend who does. Quotes and the explanation for rates can be confusing and a good account executive at any company will take the time to help the consumer understand the full transaction. You also need to stay aware of the standard discount rate in your region at a given time, so you'll know if quotes are reasonable or if the company is taking advantage of you.
Negotiate the rate: The quoted discount rate is not set in stone. When reviewing quotes, consumers should feel comfortable negotiating a better rate with each company. While there are standard rates at any given time, the purchaser will likely push to get the highest discount while you should strive for the lowest
Shop around: The discount rate is one of the features of a structured settlement purchase that will vary widely from company to company and state to state. Be sure to shop around for the lowest discount rate in order to keep as much of your money as possible.
Does the company have good customer service?
When considering a company to purchase future payments, you should be sure the company provides access to customer service. The process can be difficult for those with little financial, tax or legal knowledge, but access to customer service can help reduce fear and stress related to the transaction.
Customer service hours: Keep in mind that customer service hours vary based on time zones. For example, if you live on the West Coast and the company buying the payments has East Coast hours, you may find yourself frustrated at 2:00 p.m. when you can't get ahold of anyone.
Online chat: Being able to get help instantly without having to wait on hold can be an advantage as you try to understand and keep track of a transaction. Online chat gives consumers an opportunity to get answers immediately.
Dedicated representative: Some companies provide a dedicated service professional for their clients for the duration of the transaction. This can help to avoid repeated explanations of the situation to multiple members of the staff and may reduce the stress of a complicated financial transaction.
What is the company's reputation?
In order to avoid scams, do your homework and research companies who offer to purchase structured settlement payments. Researching a company's reputation is not difficult and is an important step towards a successful transaction.
Number of denials: A judge can deny the contract for the purchase of a structured settlement if they feel that the settlement is not in the best interest of the consumer, or if they feel that the purchasing company is trying to take advantage of the consumer. Companies who offer the most professional service should have a low denial rate.
Dollars purchased: The amount of structured payments purchased by a company can be a good indicator of their health and stability. Generally, the higher the total dollars purchased by a given company, the longer they have been in business and the more transactions they have completed successfully.
No history of bankruptcy: Avoid any structured settlement company with a history of declaring bankruptcy. These companies may not be financially sound and may put you at risk. You can find out about a company's legal history by requesting court documents in the state in which they are registered. Many states offer a free searchable index of court documents on the Internet.
Customer reviews: Unbiased customer reviews can warn of potential problems. Reviews not located on the company's website are a good source.
What types of structured settlement companies are there?
Broker
A structured settlement broker, also known as an annuity broker, is a professional with specific training in structured payments. Brokers can aid in the whole process of obtaining an advance or full payout against the settlement.
Direct-funded
Direct-funded companies have their own sources of capital and are therefore free to make decisions on the purchase of settlement payments. Other companies must use a third party to guarantee funding which can lead to delays.
Who uses a structured settlement company?
Consumers with structured settlements
Anyone can be awarded a structured settlement in a lawsuit, though the term most often refers to those who have been awarded a settlement after a personal injury legal case. They are often paid monthly or annually in installments. Consumers who want to get their structured settlements paid out as a lump sum should work with a structured settlement company.
Those who have annuities
An annuity generally refers to structured payments made for reasons besides a lawsuit, such as inheritances, survivor benefits and some retirement plans. A structured settlement company can help you get your annuity paid out as a lump sum.
People with lottery or contest winnings
Jackpot winnings are often set up as structured payments for tax purposes. Sometimes winners can choose between a lump sum payment or a structured settlement payment plan.
Structured settlement FAQ
What percentage do structured settlement companies take?

Generally, the percentage a company takes from your structured settlement ranges from 7% to 29%.
Do structured settlements earn interest?

Typically, yes. The vast majority of structured settlements are paid to the plaintiff in an annuity because this is an effective way to distribute the settlement. However, the interest attached to the annuity varies by the company that sold the annuity.
How long does it take to sell a structured settlement?

The length of time it takes to sell a structured settlement varies, but it usually takes fewer than 90 days.
What is the difference between a structured settlement and an annuity?

Although structured settlements are generally paid through annuities, they are two different things:

Structured settlements are typically a result of a lawsuit that is settled out of court. The plaintiff can either choose a lump-sum payment or a structured settlement that lets them receive payments at agreed intervals.
Annuities are purchased as an investment by individuals through insurance companies and investment firms. You don't need to have a structured settlement to be involved with an annuity.
Can you sell a workers' compensation structured settlement?

There may be a slim chance to sell a workers' compensation structured settlement. However, it is very challenging and may not be legal in your state.
Are structured settlements tax free?

Typically, you do not pay taxes for most structured settlements, but a few structured settlements may fall under a tax deferral. Speak with a tax advisor or accountant to confirm whether you need to pay taxes on your structured settlement.
Do lawyers give advances on settlements?

No, professional ethics rules prevent your lawyer from giving you an advance on your settlement. Some attorneys may advance costs for specific court-related payments, including filing fees and expert witness costs.
Can you cash out a structured settlement?

Yes, you can often sell a structured settlement for a lump sum if it is the result of a lawsuit or personal injury. There are also instances where you can cash out other types of structured settlements.
Is structured settlement considered income?

No. Even if a structured settlement earns interest over time, it is not considered income by IRS standards.
What happens to my structured settlement if I die?

Your heir receives the rest of the payments If you die before receiving full payment from your structured settlement.
Can I borrow against my structured settlement?

No, you cannot. Barring very specific situations, the federal government recognizes this money as tax-free and prohibits banks from accepting it as collateral for loans.
Thank you, you have successfully subscribed to our newsletter!
Structured settlement reviews

Fairfield Funding is a company that purchases annuity payments and structured settlements. This enables Fairfield Funding's clients to access lump sums of cash instead of waiting for payments that are spread out over months or years. The company has several features that make it a good option for those who would prefer lump sums of money over regular payments.
Read 225 Reviews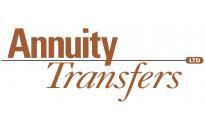 Annuity Transfers is a structured settlement company, established in 2003 and headquartered in Plano, Texas. Annuity Transfers' employees have over 40 years of combined experience in the structured settlement industry. They promise to thoroughly discuss the pros and cons of a sale, including the laws that govern such sales in the customers' state, and avoid high-pressure sales tactics. 
Direct-funded: Annuity Transfers is a capitalized financial services company, which means they are direct-funded. They do not require the use of a broker and their money is available immediately to purchase structured payments.
Good track record: Annuity prides itself on an extremely low denial rate for purchase of structured payments. While some denials are expected, a low denial rate can indicate a company that is professional and committed to sound financial transactions for consumers.
No commission sales: Annuity does not have salespeople who work on straight commission. This can mean less pressure when shopping around.
Free online quote: Annuity provides a quick and simple online request for a quote. Simply visit their website and click "Request a Quote," and they will contact you within four business days.
Helpful FAQ: Annuity Transfers' website features a helpful frequently asked questions page, with information on how the present value and discount rate for your settlement is calculated and what types of payments they purchase.

Located in Bethesda, Maryland, SenecaOne has been in business for over 20 years. SenecaOne promises not only to guide consumers through the settlement sales process, but also to provide financial counseling to help customers reach long-term financial goals.
Read 6 Reviews

Annuity.org is a Florida-based company that buys annuities and structured settlements from people who would rather receive lump sums of cash instead of monthly payments spread out over several years. The company provides a simple process that helps potential clients determine whether they want to sell their payments. It also provides services to expedite the selling process.
Cash advances: Annuity.org provides up to $1,000 in cash advances to qualified clients who are selling their annuity or structured settlement payments.
Free quote: Annuity.org provides free, no-obligation quotes to help potential clients decide whether they want to sell their annuities and structured settlements.
Court booking: Since most states require consumers to obtain a judge's approval before selling structured settlements and annuities, Annuity.org will schedule a court date to help clients get their payments as quickly as possible.
Legal assistance: Annuity.org has helped people sell structured settlements and annuities in all 50 states, so its representatives understand how each state's laws will influence the process.
Financial advice: Annuity.org provides financial advice to help clients determine how they can pay off debts, purchase property or invest the money that they get from selling their annuities and structured settlements.
Compare Top Structured Settlement Company Reviews

Read Author Review

Annuity.org is a company that buys annuities and structured settlements for consumers who prefer a one-time lump sum instead of smaller payments over time. The company is a partner of Pennsylvania-based CBC Settlement Funding.

Chat with a ConsumerAffairs decision guide

Live agent
Disclaimer
Information in this guide is general in nature and is intended for informational purposes only; it is not legal, health, investment or tax advice. ConsumerAffairs.com makes no representation as to the accuracy of the information provided and assumes no liability for any damages or loss arising from its use.
Comparing
×
You're signed up
We'll start sending you the news you need delivered straight to you. We value your privacy. Unsubscribe easily.