A previous version of the blood pressure drug was recalled after an impurity was found
03/13/2019
|
ConsumerAffairs

By Mark Huffman
Mark Huffman has been a consumer news reporter for ConsumerAffairs ... Read Full Bio→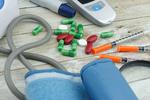 The Food and Drug Administration (FDA) has approved a new generic version of the blood pressure drug valsartan, which is also sold under the trade name Diovan. Valsartan is a widely used angiotensin II receptor blocker (ARB) that doctors prescribe for high blood pressure and heart failure.
The approval was placed on the FDA fast track after the agency confirmed the presence of an impurity in several lots of the medicine last year. Researchers detected a trace amount of a...
More
The decision follows a withdrawal request submitted by the FDA in June
07/07/2017
|
ConsumerAffairs

By Christopher Maynard
Christopher Maynard is a New York-based writer and editor who ... Read Full Bio→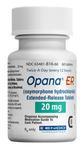 Back in June, the U.S. Food and Drug Administration (FDA) issued a request for Endo Pharmaceuticals to remove Opana ER from the market, citing concerns that the opioid drug's potential for abuse and misuse far outweighed its benefit.
Officials also said that previous efforts to reform the drugs just changed the way that consumers abused it, which may have led to serious outbreaks of HIV and hepatitis C. Now, faced with the prospect of losing the drug's approved status an...
More
Sort By