Best EHR Software
An Electronic Health Record (EHR) is an electronic record of patient health information that is generated according to doctor visits, notes, health problems, medications, vital signs, past medical history, immunizations, lab data and radiology reports. EHRs automate a clinician's workflow by offering a general overview of a patient's status.
Unlike electronic medical records (EMRs), which are digital in-house versions of a patient charts, EHRs are easily shared outside the practice with specialists or patients. EHRs keep patient information accessible and current.
Compare Reviews for Top EHR Software Companies

AdvancedMD
Read 174 Reviews

AdvancedMD is one of the leading software solutions for private practices. Fully integrated EHR, medical billing and patient experience tools help you run your entire practice from a single cloud-based platform.

Practice Fusion
Read 15 Reviews

Practice Fusion has been providing EHR management since 2005. It doubled its staff in 2013 to accommodate the electronic health records revolution and offers assistance with transitioning to a electronic health records systems.

eClinicalWorks
Read 12 Reviews

An award-winning software service, eClinicalWorks provides IT solutions for the healthcare industry. With both practice management software and EHR solutions, eClinicalWorks can help your practice work at peak efficiency.

Amazing Charts
Read Reviews

Amazing Charts offers a unique, user-friendly electronic health records service. This service was founded by a physician who wanted to make it easier for nurses and doctors to comply with electronic charting regulations.

CareCloud
Read Reviews

Based in Miami, CareCloud was founded in 2009 and offers EHR, revenue cycle management and practice management software to small and large practices, as well as enterprise and specialty practices.

Greenway Intergy EHR
Read Reviews

Greenway Health was founded in 1977, when health information technology was brand new and mainly unknown. Today, it offers a variety of EHR related services, including record creation, maintenance and storage services.

Accenture Electronic Medical Record Solutions
Read Expert Review

Accenture offers a variety of strategic technological solutions for businesses, including electronic health record maintenance, to help providers run health care businesses more effectively and ensure compliance with laws.

Aprima
Read Expert Review

Aprima has been helping doctors transition to electronic health record systems since 1998. It was one of the first companies to receive Meaningful Use dollars and constantly upgrades to the latest technology for record keeping.

athenaClinicals EMR
Read Expert Review

Athena Clinicals employs over 3,000 people nationwide to assist with electronic health records management. Its goal is to help health care providers across the country streamline their record keeping processes as required by law.

ChartLogic
Read Expert Review

ChartLogic was founded in 1994 to address growing needs for electronic charting. It initially was run out of a podiatrist's basement but today is a nationally recognized company that assists with health care record maintenance.
Thank you, you have successfully subscribed to our newsletter!
Enjoy reading our tips and recommendations.
We value your privacy. Unsubscribe easily.
What features should you look for in electronic health records software?
Scheduling
A good EHR should make it very simple for patients to schedule appointments. The staff should have no trouble using the system to register patients and document a reason for their visit.
Cost: Different companies have different pricing models for their services.
Auto-reminders: In addition to scheduling options, some companies offer the option to send out automated appointment reminders via text or email in order to decrease the amount of no-shows.
Ease of use: A good EHR should be accessible and easy to use. The overall design and navigation should be easy to learn, not requiring high costs related to training employees and patients.
Task management
EHR's can help a medical staff to free up time by managing daily tasks more efficiently. This can drastically reduce overhead and also increase patient satisfaction, making it more likely to bring in more patients.
Signing notes: The ability to sign notes in an EHR means that people can easily tell what notes were left by which staff member in order to avoid confusion.
Reviews: Being able to review lab results in an EHR reduces the time it takes to pull them up in another program.
Patient messages: Having the ability to view and respond to patient messages within the system reduces the time it takes to respond via phone or a separate email system. This means that patient visits will be shortened and overall efficiency will increase.
Efficient encounters
Meeting with a patient should always be productive and efficient. One of the main objectives of an EHR is to speed up the patient appointment process, making it simple and quick for patients to arrange for a visit. This saves time and money on the overhead for office staff.
Patient history: An EHR should make patient history easily accessible – information such as medications, allergies and other important health factors should be accessible. Once all this information exists in a system, it reduces the time needed to question patients on recurring visits.
Recording ability: The best EHRs allow users to quickly jot down notes about clinical content so it is easier to document health conditions. This reduces the time and cost of transcribing notes after the fact.
Smart workflows
Having improved patient workflows means that a medical practice is operating at its highest efficiency level.
Real-time tracking: Tracking patient workflow in real-time is crucial to finding the most cost-effective and efficient methodology. The best systems allow both patients and physicians to view records and add information.
Record keeping: An effective EHR offers a method of record keeping that allows an office to determine what is bottlenecking the workflow.
Templates and order sets
In medical offices, it is common for patients to be treated for the same or similar conditions. Specialized practices need to make sure they keep accurate records of their patients histories, taking care to record specific details. Having the ability to track these histories is extremely valuable.
Order sets: Having order sets in place allows medical practitioners to prescribe the same treatments for patients with the same conditions. This can save drastic amounts of time when when dealing with specialized conditions.
Templates: Templates save a great amount of time and help physicians make smart decisions about patients who have received a similar diagnosis. The ability to build on previously acquired knowledge is important in a medical practice.
24/7 accessibility
It is important to be able to access an EHR from any device and at all times.
Mac and PC accessibility: An EHR should offer both PC and Mac accessibility since employees might need to access it from different computers at different times.
Web-based solutions: Having a web-based EHR means that staff can navigate through the system from anywhere at anytime. Server-based EHR systems require staff to be connected to a particular server in order to access the information, which can be a bottleneck for some physicians.
What are the different types of electronic health records software systems?
Physician-hosted system
These systems store data on the physician's own servers. The physician purchases the hardware and software and is then responsible for maintenance, security and data backup.
Remotely hosted system
These systems store data on a remote server. The remote company is responsible for storing data as well as security, backup and routine maintenance.
Client-centered system
Some systems are created with the client's needs in mind. This means that they will be easy to navigate and interact with so that the client can leave feedback, retrieve information and feel more connected to the physician.
Physician-centered system
These systems are meant to help a physician or medical practice stay more organized and keep better records. This can help to reduce costs and also improve efficiency at a medical practice by streamlining processes.
Who should use electronic health records software?
Independent physicians
Physicians who run their own practices can benefit from EHRs. Independent physicians typically work alone and have fewer patients to care for than larger practices.
Specialized physicians
Specialized doctors require more than what a general EHR can do and need specific types of EHR systems. These doctors need to be able to keep special types of records and to customize the EHR in order to allow for different types of testing and note-taking.
Large medical practices
Hospitals and other large medical practices have different needs than smaller organizations. They have to send summaries to a large amount of patients over time and need the appropriate technology to do so. They also typically have a larger budget to allot toward an EHR system.
Electronic health records software expert reviews

AdvancedMD is one of the world's largest providers of cloud-based software offering an all-in-one EHR and practice management solution. Based in Salt Lake City, Utah, AdvancedMD has 16,000 physicians and 60,000+ users in nearly all medical specialties in all 50 states.
Read More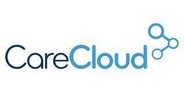 CareCloud, founded in 2009, offers several services for medical practices, including solutions for patient care, EHR software and practice management software.
Read More

This is a cloud-based software that has one of the best track records in the industry.
Cloud based: Cloud based software that can be accessed anywhere, anytime. Fewer service interruptions and superior functionality.
User-friendly: Very intuitive system that is easy for users to adapt to.
Customer service: Customer service reps are very competent and work with users to solve issues as they arise.
Learning curve: The system has a high functionality, but a steep learning curve. Extensive training is required.
Templates: Very few templates are available for different specialties and trying to make or change new templates can be difficult.
Best for: Large medical practices, independent physicians

Practice Fusion provides free records to small practices.
Read More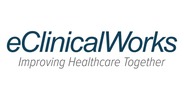 Founded in 1999 to streamline the communication flow from the doctor's office to the pharmacy, eClinicalWorks helps communication travel across the healthcare industry with ease. Now eClinicalWorks is one of the leading medical software solutions that lets health care providers work as efficiently as possible.
Read More

Greenway Health provides medical services to healthcare providers and is recognized as a leader in the industry. It was founded in 1998 and is a popular choice amongst health professionals.
Read More

ChartLogic is a fully integrated HIPAA-compliant software system with meaningful-use requirements.
User-friendly interface: ChartLogic's easy-to-navigate software increases productivity and smooths office workflow.
Precision-voice technology: Special features enable doctors to dictate notes by voice commands.
Highly specialized templates: Templates are available for more than 40 specialties.
Customer support: Customer support is lacking and issues aren't always resolved quickly.
High turnover: The company has a high turnover rate which makes it difficult to establish relationships.
Best for: Specialized physicians, large medical practices

Aprima EHR is a well-respected software that provides great functionality for users.
Ease of use: The software is easy to use and not at all cumbersome. Users love that it takes little time to learn.
Support: Customer support is excellent and issues are typically resolved very quickly.
Templates: There aren't many templates available to help specialized practices customize their records.
Billing: Billing can take extensive amounts of work and time and it can be difficult to post billing for certain types of clients.
Best for: Independent physicians, large medical practices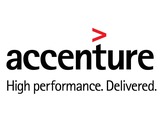 Accenture is one of the leading providers of EHR systems and has years of experience in both clinical and ambulatory settings.
Ease of use: Users can easily adapt to this new system as it is easy to learn.
Cost reduction strategies: They offer improvements in operations that can help reduce costs across the entire healthcare system.
Templates: Specialized physicians might have a hard time customizing their records as there aren't many templates available.
Cost: Accenture's programs tend to be more expensive than others available.
Best for: Independent physicians, large medical practices

EpicCare is an award-winning software that offers a one patient, one record approach to ambulatory care and practice management.
Fast and friendly: The software is easy to learn and navigate.
Integration: Access and revenue systems are integrated in order to simplify administration.
Inpatient engagement: This software has an app that is designed to strengthen the patient's relationship with the care team leading to more enjoyable hospital stays.
Guided tour: They don't offer a live demo to preview before purchasing. Consumers can call to schedule a guided tour but can't actually use the software hands on without doing so.
Customer service: They offer phone and email support but no live, online chat support for real-time help.
Best for: Specialized physicians, large medical practices

McKesson is a web-based EHR and practice management system that was designed with the independent practitioner in mind. It can help with clinical, scheduling and accounting, and connectivity and security.
Both cloud and server-based: The software is allows users to navigate it both from a server or via the cloud.
Great for independent practitioner: Small medical practices will greatly benefit from this system as it was designed specifically for physicians to develop strong relationships with a moderate amount of patients.
Usability: This software scores low on usability guidance and has a steep learning curve.
New patients: New patients report having a difficult time navigating the system, and the graphical interface can be a little confusing.
Best for: Independent physicians

Amazing Charts is an electronic health records company founded in 2001 by a family physician. Today, it provides EHR software and services to both primary care and specialty outpatient practices. The company has over 6,700 unique practices in the United States and abroad.
Read More
Compare Reviews for Top EHR Software Companies

EpicCare
Read Expert Review

EpicCare works with hospitals and medical groups to maintain and organize electronic health care records. Its goal is to ensure the largest health care organizations streamline their record creation and maintenance processes.

McKesson EMR
Read Expert Review

McKesson is one of the oldest health care organizations in the country, having organized in the mid 1800s to distribute medication. Today, it offers EHR solutions such as health records creation, maintenance and storage.
Disclaimer
Information in this guide is general in nature and is intended for informational purposes only; it is not legal, health, investment or tax advice. ConsumerAffairs.com makes no representation as to the accuracy of the information provided and assumes no liability for any damages or loss arising from its use.