Western Dental & Orthodontics
Multiple California Locations
Consumer Reviews and Complaints

This is a terrible place! I went to the one in Oceanside, CA on Vista Way. I walked in without insurance because I knew I had a major infection because my tooth was really hurting. Long story short. They set me up with a payment plan and told me I needed a root canal and two crowns. I said, "Ok, I just wanted the pain to go away."
Well, I have insurance now and went to my regular dentist... and yay! I need it to be completely redone. There is still major infection in the tooth area. (x-ray shows way more infection than last year.) I knew something was wrong and called Western Dental and went back and they assured me that everything was okay. Obviously it isn't OK, gum is responding badly to whatever metal and there is a major I that could have been prevented of they would have done the root canal correctly to begin with. I will be calling Western Dental... but I think I should get some kind of reimbursement!! I feel like I was taken advantage of because I was in so much pain. I would have agreed to do anything to stop it. NOT OK.

My daughter got braces from Western Dental, had them on for about a year-and-a-half to two years then she wore her retainer for a whole year. She wore like she was supposed to. Her teeth shifted a whole lot. Went back to Western Dental several times during the time she had her retainer on. The dentist was great. He noticed that her teeth are shifting. He did everything he could. The dentist adjusted her retainer several times and none of the adjustments work to keep her teeth aligned.
Then he said that she would need braces back on again. Western Dental charge me another $3,000 fee to have my daughter get braces put back on again because the first braces didn't work. The dentist did not want to charge me. He thought that I should not be charged again but the office that takes care of all payments and paperwork would not go for it and wanted me to pay again. So I got her braces put back, for another fee so I had to pay another $3,000 for 6 more months of braces. Sucks. Western Dental does nothing to work with its customers.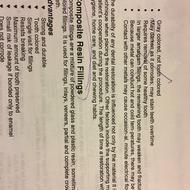 Started August 2015. Teeth pulled then a series of appointments followed after healing in September was finished. Fitted for partial. Was paying already for partials. Never came in. Months went by. 3 more fittings. Partial broke. Asked for new partial, would finish payments once I had a product. Asked for at least free teeth cleaning from manager who avoided my phone calls Sept-December. She said no. Received new partial in February. Even doctor was worried it wouldn't hold up. Rushed job. Broke. I am now following up. They still made me pay for no product or broken one.
It had been cutting into my mouth and bleeding would occur. Now from not having them over a year, my teeth where pulled have grown in weird and I have lumps inside my cheek that interfere with biting. The worst place ever... Everyone I think is just out of school and you are being experimented with. Very sad for people not knowing and children especially at young ages not getting proper care. I can't get my son to go back. Too painful.

Very disappointed with them, my daughter has been going there for over 3 yrs and they are always redoing her brackets because they say the dentist before them did it wrong and the dentist is from their facility and now she has missed a couple of appointment. They want me to pay extra but the funny thing is her balance is $ 0 so they are just looking to make more money off me. Don't ever pay before your treatment is done cause that's where they will get you. Never again will I bring any of my kids back here.

I went here two days ago to have my lower wisdom teeth removed. Their oral surgeons are good, a bit rushed because they never hire more than one per day, but their oral surgeons are different than their dentists. I would NEVER go here for dental work, because they don't know what they are doing with that, but I'll probably go here again for my last two wisdom teeth removals.
How do I know I can trust these reviews about Western Dental & Orthodontics?
881,173 reviews on ConsumerAffairs are verified.
We require contact information to ensure our reviewers are real.
We use intelligent software that helps us maintain the integrity of reviews.
Our moderators read all reviews to verify quality and helpfulness.
For more information about reviews on ConsumerAffairs.com please visit our FAQ.

I was in serious need of dental care. My boyfriend worked out a payment plan with Western Dental. I paid on time every month. I paid in person cash got a receipt for every payment except one we paid over the phone with his debit card. Well spoke to a young man paid my 300 dollars and no payment was stated on their end. However we show a payment for Oct. 2016 300 but not to my account. Well I took all my receipts to the office and they said no we didn't pay and they wouldn't help me. Now I have a collection bill if 2800 and my teeth are falling apart. 2 crowns I paid 800 dollars for fell out and a previous crown I already had and one tooth from the denture fell off. Help.

Granted they provide dental service on a payment plan but, it's ridiculous. I had a contract for braces on my daughter, paid them what I owed and they are now trying to say that there are additional charges not covered, months after I finished paying them. This is not the first time I have had issues with their billing either. I have been charged late fees for late fees. Anyone thinking about using them better watch their billing closely.

Catastrophic experience - We have all heard of those tragedies when a hopeful patient goes in for treatment and ends up dying. I was too close to being one of those statistics. I have never experienced injections as painful to the point of intolerable, nor have I ever been treated with such indifference by a dentist as I experienced at Western Dental in Santa Maria CA. My pain level with the extraction of a molar was excruciating and afterwards I began to go in to severe hypertension crisis.
I expressed my alarming symptoms to the dentist which included a sudden severe migraine-like pain in the back of my head, pounding heart and tremors. He asked the nurse to take my blood pressure. It was 200. I was told by the nurse to "just relax in the chair for a while." I was in full crises mode and was not given any oral drug whatsoever to counter this often deadly or debilitating occurrence. Instead the nurse was told to check my blood pressure again in a little while. I was left in the cubicle in extreme distress.
It was by the grace of God these symptoms lessened over the next 40 minutes and I was able to exit the office. I contacted my physician immediately. She was appalled and expressed that responsible action by the attending dentist should have been exercised immediately. In the strongest terms I would urge anyone to find another Dental Group other than Western Dental and in particular the Santa Maria office. To bring a child there or an elderly person should be unthinkable. No one should ever experience such suffering at the hands of their dentist. For me personally it could have been a matter of life or death.

I was waiting for an hour in the reception and finally the assistant came to do x-ray for me. And let me sit on the dentist chair, 1 hour and 15 minutes passed, no dentist came. A few assistants and 1 dentist was just chatting. I gave up and left without seeing the dentist. Very bad experience. I will never recommend to anyone. VERY BAD SERVICE!!!

I had to leave early two weeks ago because they had me waiting a hour and a half and I still had not went to the back. Now once again 2 weeks later I'm waiting 2 hours in the back. It's ridiculous how slow and unorganized these people are. I hope they close this office down or get better management.

If I could give them sub-zero stars I would. Firstly, Anthem Dental Plan (my insurance company) has few dentists in their plan. This group is one that accepts new patients. When we hit the door they asked me for my daughter's MediCal card, even though we have health and dental insurance, which sets the tone of this place. Rude, unprofessional, and squeezing you for every dime without caring at all about the actual dental services they provide. The waits are long, the office staff is generally rude, and the billing department is horrid. This dental office is an assembly line combined with office tactics that are akin to a third rate snake oil salesmen. Run screaming! You would find better care in a third world country.

I received excellent care from Dr. ** as well as the staff at the Santa Rosa office. The dental assistants, Rose and Jen were kind, gentle and efficient. The previous dental office RHHC, I went to recommended two teeth be pulled and implants put in at a cost of over $25,00.00. Dr ** was able to save my teeth! I needed a root canal and a crown for my broken tooth. They saved my smile and they saved me thousands of dollars! I would recommend Western Dental as an ethical business with superior doctors and an excellent staff. Thank you Dr. **!

My daughter went to Western Dental in Pasadena to get a checkup and possible teeth cleaning. She told me she was pressured into signing an agreement for an 18-month payback on services that couldn't possibly be correct. She was going to be charged $1236 for periodontal cleaning! In addition, there were charges of $750 for "antibiotic" treatment and $320 for gingival irrigation. I talked to my regular dentist and found that these were horrendous overcharges. My dentist charges me $160 for complete teeth cleaning and $50 for xrays. I know she is honest. I've never seen anything like this in my 65 years of living on this earth. I will never go to Western Dental for any future treatment for my daughter.

For the last 3 months the office at La Puente have double bill and was a chain reaction on my bank that I end up with over $400.00 overdraft. I have communicated this to the office but they just saying that submit a request to get a refund. On 3 months they took 3,330 over 1,568 plus the $400.00 overdraft. All they said, "We already submit the request." Where would I need to get in touch to solve this matter?

Basically, the "dentist" aka sales doc Manu ** (let me put her on blast) gave me 3 min of her time. Right away to the $$$ part plan A... suggested 2 crowns. I told her I wasn't planning on saving the tooth because I can't afford it. Plan B... so she suggested a cleaning that's not covered by Denti-Cal. Then disappeared... left me w/ her "assistant" aka finalizer. She mentioned NOTHING about any of the 5 cavities a previous dentist (elsewhere) I saw a few days ago. I said to the asst., "What about getting my cavities done?" She says, "Oh, the Dr didn't say anything about that. The x-rays didn't show that." I said, "You can see by looking w/ the eyes." She said, "Maybe they're coffee stains???" THIS IS BS... Nothing but sales BS! In fact... this sounds like dental neglect. Hmm.

This chain claims to accept insurance but they do not. I have insurance that will cover what I need but they want to paid 6,000.00 more on it. They try to force you into the care credit card and won't acknowledge your insurance coverage at all. This is the worst dental experience anywhere. Be careful of what you agree to here.

People be very cautious... First of all prior to treatment call your insurance and find out what your insurance covers. Because the staff from Western Dental will tell you that your insurance will pay certain amount and tell you your portion that you are responsible to pay... However, it's all a lie. You will be BILLED. I received a bill for $520.40 from Western Dental the one in Huntington Park, CA.
Of course I called them and they explained that my insurance did not pay them therefore, I need to pay. I got all the info and then proceeded to call my insurance. My insurance told me that Western Dental were NOT to charge me for some things they were charging. Well my bill came down to $333, according to my insurance. I called Western Dental back and explained the situation. Of course they had to adjust the price but they still charge me $3.85 for a Hallow tip brush and $3.85 for a short tip brushed used in my regular cleaning... Insane. Final outcome: from $520.40 down to $340.70 but my insurance had said $333.
DON'T BELIEVE WHAT WESTERN DENTAL STAFF THEY TELLS YOU. GO BASED ON WHAT YOUR INSURANCE TELLS YOU. It all depends on your type of insurance. They will charge you the toothpaste and mouthwash. Hahaha, no wonder they are growing in clinics. From all the money they charge and they charge the clients much more than what you should pay.

I am being treated like a criminal!!! I have been a patient of Western Dental for over 3 years now going to the same San Marcos office. Overall it was ok for a dentist. Nobody really enjoys the experience but we do have certain standards that we as patients expect... Cleanliness, to be treated with respect and communication of dental services. I am on Medi-Cal so my covered services are mostly X-rays and silver fillings (Which I am not complaining one bit. I feel blessed to even have them done at all). And cleanings which I have never had done even though I have asked many times for them to do since it is covered. But 3 years later no cleaning... I should have known that my "Best interest" was not a concern from them since my first visit I was told that I should strongly think about getting full dentures since MediCal covers them...
She went on to saying that they have come a long way over the years blah blah blah. I was almost convinced but then I snapped out of it and said I am 43 years old and do not want my teeth pulled out and wear dentures. The dentist seemed disappointed but went on to making a treatment plan that was covered by my insurance. I went back for a lot of appointments mostly for fillings. Well Tuesday night I Iost a pretty big chunk of my filling that left a hole exposed down to the nerve. It hurts bad even when I breathe and air hits it. Besides that I have been having a weird gum thing happening. They are not bleeding but very inflamed and going over my teeth. Very painful. I took 1000 mgs of ** to help put me to sleep but woke up hurting throughout the night... So I called yesterday (May 24th 2017) to make an appointment after being put on hold off and on for over 20 minutes (Because they couldnt find me in the computer).
They came back on to tell me that they are sorry but I am blocked from appointments. I was like WHATT. Blocked from appointments... Why?? They said for debt... I was shocked and didnt understand because I never authorized any treatment not covered by Medi-Cal. I was then transferred to another representative. Was then told that this an old debt in collections from 2005. I asked her why is this happening now. I have been going to ongoing treatment and appointments for 3 years now. She just started to give me another number to call. Being in both pain and confusion I called and it was Western Dental Collections Department I once again was asked my name, birthdate etc and put on hold again for 5-10 minutes. I asked him what is going on. What is this. He told me it's an outstanding debt from 2005 for $538.00 at Oceanside office.
I told him that I dont have any kind of collections on my credit report. I have excellent credit. He interrupted me and said this doesnt show on your credit report so I asked. Well how was I supposed to know about this 12 years later... He said until I pay it I can not be seen at any Western Dental branch. I asked him if this was legal because I know that hospitals don't turn away patients because they owe a bill. He said rudely with a louder voice and tone, "This is NOT a hospital and we can deny anybody services". This is a business and you were provided services so you have to pay.
I just hung up. I didn't want to say something I may (Or may not) regret saying. I suffer from major depression and anxiety disorder so this experience is NOT definitely not good for me. Especially knowing that my 72-year-old grandmother passed away in her sleep from an infection in her mouth from a bad tooth. The infection went to her heart. I am going to put in a call to Medi-Cal to explain my dilemma and try to find another provided dentist because unfortunately, only Western Dental is where we are all sent to go. So I truly hope that Medi-Cal will look into the way we are all treated as patients. In Jesus's mighty name. They will be exposed because They are a non-compassionate, shady business. Thank you for listening and letting me vent. God bless!!

Stop whatever incentives you are giving employees. It is horrible. When you try to make an appointment they keep trying to schedule it as a new client and then your appointment gets canceled every time. I was trying to get in for my three kids before our insurance expired. I tried for 60 days with four different appointments and every single one of them got canceled. They had notes on their chart not to cancel my appointment anymore and they still did. I never did get in before my insurance expired. When I called him to talk to someone higher they asked me if I was calling to make a complaint. I said yes and then they told me they wouldn't put me through and hung up on me, and even though I kept telling them I wasn't a new client they kept putting me down as a new client.

Western Dental Services, Inc. people are not telling the truth when they are talking to you verbally and what is written in the contract that they will let you sign. They only want your money. They told me that the treatment will be based upon the procedure has been done and the amount of contract that they let me signed is not the true amount that I will be paying because it will all depend on the treatment which they presumed that would only last up to 6 to 8 months.
Because the braces is already in the final stage when we went to them July 2016, which actually they dont have plans to stop until I made a second opinion to another orthodontist which advises me to tell Western Dental that it should stop since, and now they are telling to pay the full amount of the contract which 3500 usd for a 8 months treatment of just adjusting the wires. I hope and pray that Western Dental Services should consider what they had told to their patients and not making the excuse that the person who made the contract before is no longer employed in the company. I want to seek legal advice.

I went in first time for X-rays and a cleaning both covered by Medi Cal. After the X-rays the dentist came in and said "Good job. No cavities but your gums are receding so you need deep scaling and antibiotics after." The business office manager came back with a proposal of $927. I said I'm on Medi Cal and can't afford it. She says they have a credit card company I can use. Stupid me I signed the contract instead of getting a second opinion. Now I do not recall any line itemized just an amount and a charge for $167 for a toothbrush and rinse. I said no to that. So they did the scaling which took about 20 minutes with no local anesthesia but what she did was really a regular cleaning and charged me $240 for a terrible job.
I complained to dentist and she tried to get the stains off to no avail. Then they show me this video about an antibiotic called ** which she says dentists use after scaling instead of laser. Well she does this treatment and then I see the detailed bill. $660 for the **. Now I'm getting upset because I do not recall lined items on the bill and I would never have agreed to $660 for an antibiotic! Anyway, I feel screwed because I signed the contract. I truly believe they added the line items after I signed but can't be certain. Anyway, there are so many complaints about this company that they should be shut down for their business practices. Run away from Western Dental!

March I called to make an appointment to have a very rotten tooth removed. They gave me an appointment for 4-28. Between March and today 4-24 I received 3 calls from Western Dental. All 3 calls I can't understand the number to call back. I call the # I made the appointment with just to find out the office is closed, reopen end of April. It gave me an 800# to call. The man I talked to didn't understand why I was calling. All the message said was to call them. He tells me, "I guess they just want to make sure you'll make the appointment." I said, "Yes the tooth is making me sick!"
A little over a week later I get another message saying to call them. Again I'm told, "Just making sure you'll make the appointment." Again I tell them YES! I had to go to the hospital on 4-28 but I rescheduled so I can get this bad tooth out. Today 4-24 I get my third call. I tried for a half an hour to understand them. I couldn't so I asked my friend to listen after 15 min. We think we got the call back number. I get the same man I talked to the first time. Again he doesn't understand why I'm calling.
I told him, "This is the third time you've called me and you don't know why you keep calling me!" Then he says, "Oh here. There is a note. We need to reschedule your appointment!" I asked if he was kidding. "I to go to the hospital but cancelled it to get this rotten tooth out. Now you're telling me you have to reschedule my appointment!" He wants me to come back June 8 to have my tooth out. I told him, "The tooth is making me sick. It's so bad and now you want me to wait 4 months to remove one tooth!!!" He tells me that's the soonest appointment they have! He couldn't understand why I was upset! I hung up and will find another dentist.

I made it very clear that I am on Disability and Medical/Medicaid and they refused treatment when I told them I was going to a Dental School Free Program for implants after extractions as all my teeth had to be removed. All I needed was them to make Dentures afterward which I WAS covered for and they refused me and asked me why I even came to them. I now have to go with no teeth and Denti CAL already said ok to the dentures. I am 63 and can no longer eat regular food! I would be so happy and blessed if someone could assist me! Thank you so much for listening.

Anyone else have Western Dental lose your personal Information??? There is a law against that. Anyone else file a grievance with the Corporate Office. Only to be told, "The Manager said your file is up to date as of the 11th of July 2016." I have my file, missing are the new Patient Packets filled out on 07/06 & 07/07/16. These are not included in my patient file # **. Personally, I'd like to organize a class action lawsuit stating, Violations of HIPPA, violations of the Professional Code of Conduct, Violations of The Calif. Code of Ethics.
Look this Manager is not being held accountable for the Standard of Care, she continually treats patients with discrimination and is very rude and uncaring. I don't think an Office Manager Should be making emergency dental work decisions, let alone have the final decision on which of the 9 ruptured broken teeth should the Oral Surgeon remove. Especially when in my case... all the most painful infected teeth were not approved by this woman. WTH??? This is what they left me with! Old wore out rotten teeth.

I just received a letter in the mail from them saying I owe them an additional 600 dollars because according to them my insurance didn't cover the rest of the cost. I never agreed to additional cost and I never signed for additional costs.

I give it a 0. This place sucks. I had my appointment at 10. People came and went. I asked the staff that sucks too when was I going to be called and she said in "you're next"... 20 minutes later they called another person that had just arrived. I would never go back here. And the place looks dirty and the staff even the dentist looks like they don't know what they are doing.

I was a long time customer/patient of Western Dental on 2nd Street in El Cajon. I have had many contracts with this company and the last one was a disaster. I signed a contract for 24 months and agreed to pay $150 a month. When the last bill came, I overpaid the total amount due. That was October 2016. When I asked that my overpayment be refunded, Western Dental went back through all of my contracts and came up with, they only owed me $43! They owed me $113!
I contacted BBB and they chose to accept my complaint. They told me that Western Dental never responded! I have now contacted Senior Service Legal Firms. I will not give up and I will not give in. Western Dental ripped me off big time! They offered me to "appeal" with their appeal department!! I will have no more to do with Western Dental or with any of their departments. They are just too inept. Instead, I will seek legal advice in order to obtain my proper refund. What a rip off!

This place need to be shut down. The business sucks and my bill was expensive. I set up arrangements to make payments monthly and it took me almost a year to pay them off and I have insurance. I just received a letter in the mail from them saying I owe them an additional 500 bucks saying that my insurance didn't cover the rest of the cost.
I got 7 fillings done and haven't been able to eat right since and it's been a year I kept going back to them to tell them to fix it or at least try to fix the situation, but I guess they got tired of me because on my second visit after my work one of the dentist yelled at me and she wasn't even the one who did my work. She tried to tell me I have to come back to see why are my filling causing me sensitivity. She made a appointment for me saying "come back when your insurance starts again." I clearly said I'm not coming back.

Western Dental is disorganized and hires incompetent people to do their finances. I gave them permission to debit my account on Friday and they did not and refused to see my child for their scheduled appointment. When I called they made me pay again and now my bank is charged over $800 and caused a check to bounce. They are giving me the runaround and it's like pulling teeth to receive any info. I find it absolutely disgusting!

If I could pick zero stars for Western Dental I would. First of all I came in for a single tooth extraction that I shattered a few days ago. Before I was even seen they were trying to take X-rays of my whole head and mouth. I demanded that they just do the X-ray for the side of the tooth and was met by rude signs of disgust. Then after my initial examination they were trying to pull 6 teeth, do a deep clean and put in a partial (He was very proud to say he could pull them all in one day). Then when I began to get upset about this he stated that I should take a series of sedatives to "calm down." Then after all that they then explained that they don't do payment plans through them anymore and that with my insurance it would only be 2687. RUN RUN RUN away from Western Dental. This is not the first time I have had problems with them.

ConsumerAffairs Research Team
The ConsumerAffairs Research Team believes everyone deserves to make smart decisions. We aim to provide readers with the most up-to-date information available about today's consumer products and services.
Western Dental & Orthodontics began with a single location in Los Angeles more than 100 years ago. It now has more than 200 offices throughout Arizona, California, Nevada and Texas. The practices offer general dentistry services, orthodontics, dentures and dental implants.
Options: In addition to dental services for the whole family, Western Dental offers dentures and dental implants. Dentists at each location can help patients decide which option is best for them.
Free consultation: Patients interested in learning about which options might be suitable for them can contact Western Dental 24 hours a day by phone to schedule a free consultation.
Schedule online: Both new and existing patients can schedule an appointment online without needing to call their local Western Dental office.
Financing: Western Dental & Orthodontics offers financing directly to patients so they don't have to use credit cards or other outside financing. Even those with poor credit histories may qualify for financing.
Insurance: Patients can see a complete list of accepted dental insurance plans on Western Dental's website. Practices in California accept Denti-Cal, making them one of the largest Denti-Cal providers.
Best for patients in Arizona, California, Nevada or Texas, especially those looking for direct financing from their dentist.
Compare Dentures and Dental Implant Solutions
Western Dental & Orthodontics Company Profile
Company Name:

Western Dental & Orthodontics

Formerly Named:

Western Dental

Website:

https://www.westerndental.com/en-US/