Find the Best Translation Services

Compare Reviews for Top Translation Services

Stepes
Read 7 Reviews

Stepes (pronounced "steps") provides fast and accurate translation services in over 100 languages. They offer online and on-demand document and website translation services for global businesses in various industries.

Learn More

Call Now Toll Free

(415) 889-8989

Straker Translations
Read 11 Reviews

Straker Translations has offices in nine countries around the world, making them available to clients 24 hours a day, seven days a week. They specialize in translation for businesses and individuals and video transcription.

TransPerfect
Read 9 Reviews

Founded in 1992, TransPerfect has grown into the largest privately held translation service provider, with 90 offices globally. They offer accurate translation services for businesses in a variety of industries around the world.

Bureau Translations
Read 7 Reviews

Bureau Translation is a translation service that works with businesses in select industries to translate documents, websites and e-books. They have offices in Brazil and the United States.

LanguageLine Solutions
Read 6 Reviews

Founded in 1999, LanguageLine specializes in translation services for healthcare, government and business. They also offer language proficiency testing and training, interpretation and localization services.

Acclaro
Read Author Review

Acclaro Translation is designed for businesses and brands with an ongoing translation need and/or who are preparing to tap into new cultural markets. They have several levels of service to offer businesses.

ALTA Language Services
Read Author Review

ALTA Translation Services has been providing language solutions to businesses since 1980.Their services include language training, testing and translation, and they serve a wide range of businesses and industries worldwide.

Apex Translations
Read Author Review

Apex Translation is an ISO-9001:2008 and EN-15038:2006 certified translation company that delivers quality translation services to businesses in select industries around the world. They are headquartered in Indiana.

Day Translations
Read Author Review

Day Translations specializes in translation, transcription, interpreting, immigration and localization services. They are based in New York, NY, and have several offices located around the world.

Gengo
Read Author Review

Gengo has offices in the United States and Japan and specializes in translating business documents. Their online platform makes it easy for clients to submit and receive fast, accurate translations.
What to consider in a translation service
Turnaround time
Some translations need to be done quickly, while others are not as urgent. Figure out how quickly you need your translated document before deciding which company to choose.
Hourly: Some translation companies offer turnaround time in a matter of hours. These translations might be done by machines and then proofread by humans, which means they will be literally accurate but might lack nuance.
Daily: Short translated documents can typically be delivered within a matter of days, depending on the language pair. Language pairs that are less typical may take longer to translate, depending on the company.
Weekly: Longer translations and translations that have unique language pairs might take a week or longer to deliver. It's important to contact the translation service directly with all the information about your project so you have a clear, accurate timeline.
Ongoing: Businesses that require ongoing translation services will want to work with a company equipped to handle business accounts. These services will provide continuous support and a team that is dedicated to working with your company to ensure continuity across all translated web and text documents.
Price
Translations are priced differently depending on their purpose. The amount you pay will vary from company to company, with additional factors including rush delivery and notarization costing you a premium amount.
Certified translations: Certified translations are official documents, such as a birth certificate or passport, that need to be translated. These generally have a flat-rate price ranging from $25 and up.
Business translations: Business translations include emails, correspondence and other business-related documents. These are generally priced based on word count. You might pay 10 or 20 cents per word, depending on the company, and there is usually a minimum charge allowance.
Proofreading/editing: Some translation services include proofreading and/or editing as part of their translation package, but others charge extra for this service. Make sure to find out whether or not editing is included with your translation service provider if you want it.
Certifications
Not all translation services are certified. There are two major certifications for translation services, one national and one international.
ISO-9001:2008 certification: The International Organization for Standardization (ISO) certifies certain quality management procedures, and ISO-9001:2008 is the most updated version of this certification. It is not specific to translation or localization industries; however, it certifies that there are documented processes to the translation or localization service. It is an objective standard that ensures certain quality measures are being met by certified organizations.
EN-15038:2006 certification: This certification is a specific European standard for translation services and is designed to provide translation service providers with a detailed set of procedures and requirements that are meant to meet the needs of the market. A translation done by a company with EN-15038:2006 certification is read by a reviewer other than the translator before it can be finalized. Translators who work for a certified translation service must meet specific requirements, such as achieving advanced translation certification, an equivalent qualification in another area of specialization in addition two years or more of documented experience translating and/or a minimum of five years' experience of professional translating.
Method of delivery
Translation services can deliver their translation in different ways, depending on the company and the specific item being translated.
Mail: Some translated documents, including certified translations, must be delivered by mail. If you are on a strict timeline, you may need to pay extra for expedited shipping. Make sure you have a tracking number so you can monitor your document's progress.
Email: Many translation companies operate on a cloud-based platform and deliver translated documents online. It's important to make sure these companies use encryption to keep your documents private and secure.
Industry focus
It's important to work with a translation service that understands the unique needs of your industry.
Medical: Medical records and documents that need to be translated need to meet HIPAA compliance to ensure privacy and security. It's best to work with a translation service that specifically handles medical translations.
Technical: Technical documents have specific nuances and needs that are best understood by translators who have a technical background.
Legal: Law firms who frequently encounter foreign language documents, including law firms specializing in immigration, may want to work with a translation service who can provide ongoing translation services.
Machine versus human translation
Translations can be performed by humans and machines. There are benefits to each type of translation.
Machine translation: Machine translation refers to a computer performing the work of translating. Translating services who utilize machine translation employ human editors to proofread and review the machine translation before giving to the client. These translations are often faster than human translations, however, they may lack nuance and cultural fluency. They are a good option when you need a literal translation fast and don't need it to have exact cultural fluency.
Human translation: Human translation is performed by people who are fluent in the language pair being translated. The whole process, from translation to proofreading, is performed by people. This type of translation is generally more accurate than machine translation since the humans who translate will account for nuances and cultural context. Because of this, though, it takes longer than machine translation.
Types of translation services
Certified translation services
Certified translation is the translation of official documents, including those needed for immigration, contracts, wills and other papers that need to be accepted by government agencies, educational institutions and other entities. Many organizations require a certified and/or notarized translation for the document.
Document translation services
Businesses in all industries rely on having documents such as emails, policy manuals, advertising campaigns and proposals translated. It's important to work with a translation service that understands your particular industry so they can accurately address the context and nuances necessary for your documents.
Web translation services
Translation services can translate and localize websites and software to make your business more globally accessible. Localization is an important component of web translation to ensure your message is being accurately conveyed to your targeted cultural market.
Who uses translations services
Healthcare and medical industry
The medical field frequently needs documents, discharge instructions, patient forms and more translated. They may require rapid translation depending on the situation, and will always need to work with a translation service that is HIPAA compliant.
Finance industry
There are many finance documents that can be translated, including loan documents, mortgages, contracts, account statements and credit reports. These can be needed by individuals or businesses and will require a translation service that understands the technicality of finance documents.
Government
Government services often need letters, applications, public outreach information and notices of rights translated. They will require a translation service that is capable of delivering translations professionally and accurately.
General business
Businesses of all types may need translation and localization services for their websites, software and documents to reach a global cultural market. They may also need translation services for in-house documents such as employee materials.
Individuals
Individuals may need certified translations of important documents, particularly for immigration purposes. They may also need literary or personal translations.
Translation services FAQ
What are translation services?

A translation service is text-based language support for written documents. For instance, you would hire translation services if you need a brochure or website translated into another language. Translation services are an excellent option for those that do not have the time to learn another language.

How do you price translation services?

For the most part, translators charge per word for translation services. The average is between 9 cents and 28 cents per word, depending on the complexity of the language and the material that needs to be translated.

What does content localization mean?

Content localization goes one step further than translation services. Content localization:

Translates the information into the desired language
Uses common phrases and measurement systems that the target audience understands

Content localization makes translated material look as natural as possible in the new language.

What is the difference between translation and localization?

The main difference between the two is the level of work.

Translation turns the text into the desired language.
Localization makes sure the translated text sounds like a native speaker wrote it. Localization includes using common words and phrases that a local reader understands.

What is an interpreting service?

If you go to a country where you're unfamiliar with the language, interpretation services can help. With interpretation services, an interpreter accompanies you and translates the language in real time so you immediately understand what is said. Interpreting services are useful for things like business dealings in China or during African safari vacations.

What is a certified translation service?

Certified translation services are for official documents like birth certificates or marriage certificates, which can be vital if you are relocating overseas. These services help you guarantee legal compliance when you are moving to a place where you are not 100% proficient in the native language.
Thank you, you have successfully subscribed to our newsletter!
We value your privacy. Unsubscribe easily.
Expert reviews for translation services

Stepes is a translation provider that offers real-time translation, document translation and in-person translation services. The company is making real-time human translation possible through its mobile apps and desktop platforms. They can create everything from real-time conversations to complex medical documents.
Read More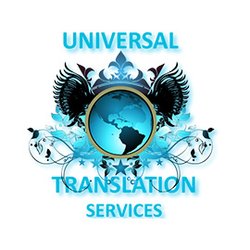 Universal Translation Services (UTS) is a global translation company with offices in Europe and the United States. They offer translation services for businesses and individuals with an efficient process that provides several services.
Supported languages: UTS supports over 500 language combinations from over 100 countries, making them accessible for the majority of translation needs. Their translators are able to work with over 60 worldwide languages.
24/7 support: UTS is open at all hours of the day, all days of the week. As a business that serves international clients, they are available when you need them instead of only staying open to serve one-time zone.
6,000 translation specialists: UTS has over 6,000 translation specialists on-hand to work on translations in every language and for every need. These translators are constantly updating their knowledge so they can continue to provide accurate, current translations for their clients.
Range of industries and needs: UTS provides translations for a wide variety of industries and needs, including translating standard business documents, websites, technical documents and more.
Project manager: Every project is designated a project manager who will guide you through the translation project from start to finish. Working with one dedicated manager makes it easier for clients to have questions answered and get the help they need when they need it.
Best for: UTS is best for business and individuals who need translation service at all hours of the day.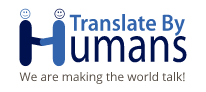 Translate by Humans began as a one-man translation service and has grown to have hundreds of translators worldwide. They provide a full suite of translating services, including document, video, email, website and live translation.
Simple process: It's simple to get your text translated by Translate by Humans on their website. Start by selecting the language pairs you need to be translated. Next, enter the text that needs to be translated. Finally, specify which category the translated document falls into. Choose from general, medical, legal and others. Click the "translate now" to pay. Your translation will be sent to you as soon as possible.
Native speaking translators: Translate by Humans employs translators who can translate to and from their native language. Having a native speaker translating means there are fewer contextual, grammatical and other errors that might arise with a non-native speaking translator.
Low cost: Prices for translations start at 10 cents per word, making Translate by Humans an affordable option for individuals and businesses.
Range of services: In addition to translation, Translate by Humans offers transcription, subtitling, proofreading and voiceover services, so they can be utilized by businesses and individuals for all of their language needs.
Live quote online: Utilize the convenient chat feature to get an online quote live. It only takes a minute, and you'll have an accurate quote for your total translation project.
Best for: Translate by Humans is best for businesses and individuals.

LanguageLine Solutions was officially founded in 1999 as a telephone interpreting business. It has since expanded its services to include video remote and onsite interpreting, translation and localization services, language proficiency training and language proficiency testing.
Read More

TransPerfect was founded in 1992 as a two-person operation. Today, the company employees over 3,500 people full-time and has a network of over 5,000 certified linguists and subject-area specialists. Their offices have expanded from a single dorm room to 90 offices across the world, making TransPerfect the world's largest privately held language services provider.
Read More

JR Language is a professional translation service provider for individuals and companies worldwide. They are headed by a multicultural management team with a diverse skill set that helps their clients internationally. They specialize in Spanish to English and English to Spanish translation, but they are also capable of translating in over 60 languages.
English/Spanish specialization: Specializing in English to Spanish and Spanish to English translations means JR Language Translation Services are fully prepared to give you an accurate and efficient English/Spanish translation.
Native speaking translators: Every multilingual translation specialist employed by JR Language is a native speaker. This guarantees clients culturally accurate and precise translations, which is essential for individual and business documents.
Proofing and editing previous translations: If you have a prior translation that needs to be edited due to localization changes, JR Language Translation Services can help you. They can also proofread a translated document, even if the translation was done by another individual or company.
Certified translation: JR Language Translation Services provides certified translations of official government, legal and other documents. They can also notarize a document upon request. Notarized translation is available in over 100 different languages.
Website translation: A great website translation will include localization to accurately communicate your intended message. JR Language Translation Services can help you translate one page of your website or they can translate your website in its entirety. They are even able to offer multilingual Search Engine Optimization (SEO) services to help your website's rankings.
Best for: JR Language Translation Services is best for businesses who have English/Spanish translation needs.

RushTranslate is a global translation firm with over a decade of experience. They have worked in every industry, including immigration, automotive, agriculture and government. They have a simple pricing structure for all of their translation projects.
Simple pricing: RushTranslate has a simple, flat-race pricing policy. They charge $24.95 per page. Add-ons such as rush delivery and notarization are available for a fee. Clients who are unsure of how much they will be charged can contact RushTranslate for a fast and free quote.
Law firm specialization: RushTranslate works with law firms in the immigration niche who frequently utilize foreign language documents. They offer an enterprise account, which gives law firms special access to premium features such as priority service, unlimited logins and white-label pricing.
Email or mail delivery: RushTranslate typically delivers completed translations via email. However, if a hard copy is required or desired, they will send one with a tracking number.
Online company to keep costs low: RushTranslate has one office in New Albany, IN, and they do all of their translation business online. This keeps costs low for clients.
Estimated delivery times online: RushTranslate has a clear chart of estimated turnaround times based on the size of the document and the languages being translated. This chart is an estimation, not a guarantee, so contact them directly if you have specific questions or concerns about turnaround time.
Best for: RushTranslate is best for law firms who frequently work with foreign language documents.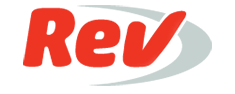 Rev offers translation, transcription, caption and subtitling services for businesses and individuals worldwide. They offer translation services in over 30 languages and continue to add new languages. They hire professional translators to translate all documents and offer a fast turnaround time.
Fast turnaround: Documents that are three pages or less can usually be translated in 24 hours, and documents that are four to eight pages have a 48 hour turnaround time. Longer documents take longer to translate, and documents that are nine pages or longer require a quote for a timeline.
Wide range of documents: Rev can translate every type of document, from an official birth certificate to a legal document. They work with business in every field and individuals, so they have a wide range of expertise and experience translating different types of documents.
Transparent pricing: Rev charges a flat rate of $33 per page for certified translations. Business translations are priced at a flat rate of ten cents per word with a minimum charge of $20 per order.
Fast quote: If you aren't sure how much your project will cost, simply fill out an online quote form. The process to apply is fast, and you will be contacted by a Rev representative shortly.
Screened human translators: Each Rev translator has passed a rigorous testing process, including testing in their specific language pair and performing a certified translation in a timed testing environment. Most Rev translators have at least five years experience as a professional translator.
Best for: Rev is best for businesses and individuals.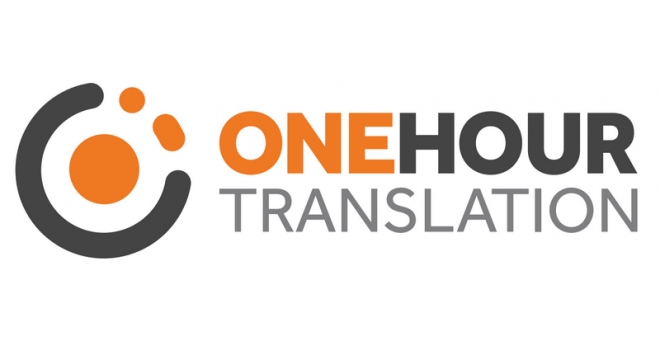 One Hour Translation is a translation service provider specializing in delivering accurate translations for businesses in the legal, technical, Internet and marketing industries. Their experienced translators can translate one 200-word document in an hour, and a countdown clock that begins once the translator has started working on the document signals how long it will take for the project to be finalized.
Fast: With translations in as little as one hour, One Hour Translation is ideal for businesses and individuals who need accurate translations in a short amount of time.
Straightforward pricing: One Hour Translation has flat rate pricing for translations. Clients can choose whether they want standard or expert translation, and they can pay an extra few cents per word to add proofreading. Exclusive language pairs cost more per word and for proofreading.
Translation API: Businesses that have a large amount of material in their Content Management System (CMS) can benefit from One Hour Translation's API. This system seamlessly integrates into your CMS, so new materials are automatically translated as you post them.
Over 15,000 translators: One Hour Translation has a team of over 15,000 certified translators who are ready to assist you with your language needs.
TransBox: One Hour Translation developed TransBox to help businesses who frequently communicate with foreign language speakers over email. This unique system helps bridge the language gap between the email sender and reader. A client can email you in one language, and you will respond in your native language after having the original email translated by a human translator. The whole process takes only a few hours for a short email exchange.
Best for: One Hour Translation is best for businesses that frequently work with foreign language clients.

With offices in Sao Paolo, Brazil and Miami, Florida, Bureau Translations offers language solutions to businesses around the world. Their services include translation, localization, interpretation, dubbing and transcription.
Read More

Straker Translations is a cloud-enabled translation services provider with offices in nine countries and major production centers in Barcelona, Spain and Auckland, New Zealand. Their services include document and web translation for businesses and individuals and video transcription.
Read More

Founded in 1984, SimulTrans provides software, document, and website localization services to companies around the world. It is headquartered in Mountain View, CA, and has offices in Boston, Berlin, Chicago, Dublin, London, Paris and Tokyo.
Certifications: SimulTrans has both ISO9001:2008 and EIN1503:2006 certifications, ensuring they deliver the highest quality translations to their customers.
Customized globalization solutions: SimulTrans will work with your business to customize a globalization plan. This might include localizing your software and/or website, translating documents, audio voiceover recording or transcription services.
Technical and marketing linguists: SimulTrans' team of translators include technical and marketing linguists with specialized backgrounds who are well equipped to address the unique linguistic requirements of each individual assignment.
Machine translation: SimulTrans offers machine translation in some circumstances, particularly when a client is tight on time and money. The machine translation is followed by a human editor to ensure accuracy.
Global website management: SimulTrans' website management tools make it easy to launch multilingual websites so you can translate websites and web applications without needing to develop and maintain language-specific versions in multiple languages.
Best for: SimulTrans is best for technical and marketing businesses.

Apex Translations has a dedicated team of linguists, DTP experts, engineers and project managers who deliver timely and accurate translations to businesses around the world. They specialize in translations for the industries of science and technology, life sciences, law and intellectual property, marketing and advertising and business and finance.
Certification: Apex Translation is ISO-9001:2008 and EN-15038:2006 certified, which ensures their translations are the highest quality.
Project manager: Every translation project is overseen by a dedicated project manager who ensures the project runs smoothly from start to finish.
Specialized linguists: Apex Translations works with linguists who have special subject matter skills so they are prepared to make sure your translated document has the correct nuances and conveys the same meaning as the original document.
Cloud-based project management: Apex's cloud-based project management makes it easy for clients to access their projects and keep apprised of its progress at any time and from anywhere in the world.
Easy quote: Apex is a mid-range language service provider, and they price every project individually. Apply for a free quote online using their online quote form.
Best for: Apex Translation is best for businesses in the industries of science and technology, life sciences, law, marketing, business and finance.

Acclaro helps brands around the world reach target cultural audiences with localization and translation services. Their speciality is adapting brands, products and services to reach new language markets with an in-house team of language experts and localization professionals. They currently have translation offices and affiliates on four continents.
Enterprise translation: Brands and businesses with ongoing translation needs will benefit from Acclaro's enterprise translation services. You will work with a dedicated team comprised of a dedicated project manager and native-speaking professional translators who will train with your team to learn your company culture, brand and voice to create cohesion in all your translation projects.
Translation Express: Use Translation Express when you have an urgent translation need. Upload your document using Acclaro's easy interface and receive a quote within four or less business hours. Once you approve the quote, your document will be translated by a team of highly trained linguists and translators for a fast, accurate translation.
Translation review and QA: Have your existing translations reviewed for quality assurance by Acclaro's skilled team of quality reviewers. They will fix errors on documents, websites, apps, software and anywhere else you request.
Translation+ services: Accelerate your move into new cultural markets with Acclaro's Translation+ services. You will learn how to utilize market research, cultural intelligence and social analytics. Your training will also cover global brand, product and content assessments and best practices.
Best for: Acclaro Translation is best for businesses with an ongoing translation need.

With offices in the United States and Japan, Gengo provides fast and accurate translations to businesses around the world. They specialize in business documents and do not deliver translations for legal, medical or other safety-critical industries.
Fast translations: Most translation projects are started within two hours of submission and can be completed in one hour. This rate varies by language.
Low cost: Prices for Gengo translations start at five cents per word, making them an economical option for most businesses.
Wide network of translators: Gengo has a network of over 15,000 native speaking translators around the world who translate in more than 35 languages.
Easy submission and delivery process: Submitting and receiving your translation are easy. Upload your text or file using Gengo's simple order form. A qualified translator will receive it and start working on it. They will deliver it to you as soon as it is complete. At that time you can request revisions or approve the final translation.
Translator experience: All translators have passed a strict two-phase testing process that is reviewed by a team of experienced linguists. Their work is continually spot checked and reviewed to ensure they are meeting Gengo's high standards for translation.
Best for: Gengo is best for businesses with an urgent translation need.

Language Scientific was founded in 1999 by a group of international scientists and engineers. The company was born out of the group's frustration with the inaccurate technical and scientific translations they discovered while working together on a nuclear non-proliferation project for the US Department of Energy. Today, Language Scientific has grown to include over 5,000 highly specialized translators.
Technical knowledge: Language Scientific's over 5,000 translators have advanced degrees in addition to extensive training in the natural, physical, engineering and medical sciences to deliver accurate translations of technical documents.
Technical specialization: Language Scientific specializes in translating technical documents in the fields of medicine, science and technology. They have two groups of operating divisions: the medical and pharmaceutical translation services group and the technical and engineering services group.
Localization: Language Scientific offers localization services for websites and software that are culturally appropriate and accessible for your target audience.
Languages: Language Scientific can provide translation and localization services in over 150 languages, including all the major languages of Europe, Asia, America, Africa and the Middle East.
Three-step validation system: Every translation project done by Language Scientific undergoes a three-step validation system for quality assurance. Three sets of eyes look at every project: the translator, editor and proofreader. This ensures a more accurate translation, and any discrepancies between the three sets of eyes will be brought to the attention of the project manager, who will refer to the client for the final decision.
Best for: Language Scientific is best for businesses in technical fields.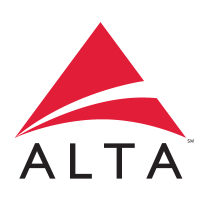 ALTA was founded in 1980 as a language training company under the name Southeast Language Associates. The company has grown to include services such as translation and translation testing. ALTA is headquartered in Atlanta, GA.
Languages supported: ALTA provides quality translations in over 100 languages.
Fast quotes: Receive a customized quote by calling ALTA directly or filling out a simple form online. Online requests are generally answered within two or less business hours.
Certification: ALTA's Translation Quality Management System is ISO-9001 certified, ensuring high-quality translations for all projects.
Dedicated experienced project managers: Each translation project is overseen by a dedicated project manager. ALTA's project managers have, on average, at least 10 years of experience overseeing projects.
Range of translations available: ALTA offers several types of translations for different industries, including technical, HR, legal, marketing and document translations.
Best for: ALTA Language Services is best for businesses needing technical, HR, legal, marketing and document translations.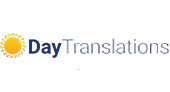 Based in New York, NY, with a network of global offices, Day Translations specializes in translation, transcription, interpreting, immigration and localization services. They deliver accurate medical, legal, literary and business translations to companies worldwide.
HIPAA compliance: Day Translations can translate all medical documents while strictly adhering to HIPAA standards.
Association: Day Translations is an active member of the American Translators Association (ATA), the National Association of Judiciary Interpreters and Translators (NAJIT) and the International Association of Translation Companies (ATC).
Wide range of languages: Day Translations offers translations to and from any language pair in the world.
Easy quote process: Clients can submit a scanned copy of the document they need translated via email, fax or text to receive a free quote in 10 minutes or less.
Legal and immigration assistance: Day Translations can help you with your immigration application with guaranteed USCIS acceptance.
Best for: Day Translations is best for businesses in the fields of medicine, law and business and for individuals applying for US immigration.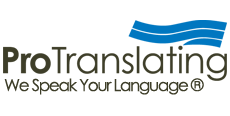 Founded in 1973, ProTranslating is based in Coral Gables, FL, and delivers quality translations to businesses around the world. They offer document and website translation and localization services in over 200 languages. Other services they offer include transcription, interpretation, subtitling, voiceovers and desktop publishing.
Certification: ProTranslating is ISO-9001 certified, ensuring they deliver the highest quality translations.
Customized pricing and timeline: ProTranslating treats every translation project individually and will give you an estimated price and timeline based on language needs and wordcount. Contact them directly for an accurate quote.
Languages served: ProTranslating provides translation services in over 200 languages, and their list keeps growing. See a full list of languages served on their website.
HIPAA compliant: ProTranslating translations are HIPAA compliant to ensure all medical translations are secure and private.
Notarized certified translations: All certified translations done by ProTranslating come with notarization that declares the translation is accurate.
Best for: ProTranslating is best for businesses and individuals who need certified translations.
Compare Reviews for Top Translation Services

JR Language Translation Services
Read Author Review

JR Language Translation Services specializes in translating between English and Spanish. They can also translate over 60 languages. They offer certified translations for official documents, website and commercial translations.

Language Scientific
Read Author Review

Founded in 1999 by a group of international engineers and scientists, Language Scientific specializes in translating technical documents. Their translators have industry experience and technical knowledge to ensure accuracy.

One Hour Translation
Read Author Review

True to their name, One Hour Translation delivers fast translations, sometimes in as little as one hour. They also offer several unique solutions for businesses who frequently work with foreign language clients.

ProTranslating
Read Author Review

ProTranslating has been delivering quality translations for businesses since 1973. They are based in Coral Gables, FL, and offer translation, transcription, localization and interpretation services.

Rev
Read Author Review

Rev offers translation, transcription, caption and subtitle services for individuals and businesses worldwide. Their translators are highly trained and deliver fast turnaround on most translation projects.

RushTranslate
Read Author Review

RushTranslate was founded over a decade ago and provides efficient and accurate translations to businesses in a wide variety of industries. They offer flat-race pricing and do their work online to keep costs low for clients.

SimulTrans
Read Author Review

Founded in 1984 and headquartered in Mountain View, CA, SimulTrans specializes in web and document translation and localization for businesses. They have offices worldwide and work with a wide network of professional translators.

Translate By Humans
Read Author Review

Translate by Humans has been helping individuals and businesses bridge the language gap since 2007. Their simple submission process makes it easy to receive an accurate translation from a native language speaker.

Universal Translation Services
Read Author Review

With offices in Europe and the US, United Translation Services is open 24/7 to answer questions and work on translation projects. They support over 500 language combinations and have a team of over 6,000 translators globally.
Disclaimer
Information in this guide is general in nature and is intended for informational purposes only; it is not legal, health, investment or tax advice. ConsumerAffairs.com makes no representation as to the accuracy of the information provided and assumes no liability for any damages or loss arising from its use.
Didn't find what you're looking for?
Take a quiz and get matched with an Accredited Partner.